MIPJunior: Tuning into Kids TV
MIPJunior: Tuning into Kids TV
This year's MIPJunior event will showcase a huge lineup of new kids' properties from which one of the next hot properties in licensing could emerge.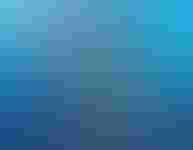 This year's MIPJunior event will showcase a huge lineup of new kids' properties from which one of the next hot properties in licensing could emerge.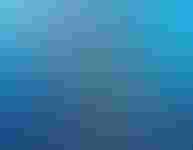 With what feels like an endless supply of new programs in development, MIPJunior is ready to make waves on the Croisette with more than 1,200 new programs, projects and IPs.
The annual event for kids' programming, which takes place Oct. 15-16 at the Hotel Martinez in Cannes, France, definitely will not be short on new content. However, with so many programs in development, it's a buyer's savvy eye that will likely determine which new series will be the next hot kids' property. Here are a few properties to consider that also have the propensity for brand extensions.
In addition to its host of series such as "Animal Jam," "Dinosaur Train," "Doozers" and "Sid the Science Kid," among many others, The Jim Henson Company will kick off the MIPJunior World Premiere TV Screening with its new production "Splash and Bubbles."
Featuring 80 11-minute episodes, "Splash and Bubbles" is an ocean-themed animated series that will focus on ocean science and marine biology as a way to encourage kids to explore the diversity and phenomenon of the natural undersea world. Following its world premiere on Oct. 15, the series will debut in the U.S. on PBS Kids this fall.
In addition to the screening, Lisa Henson, chief executive officer; Richard Goldsmith, executive vice president, global distribution; and Julie Phillips, vice president, content strategy, will also speak about the series.
Meanwhile, Hari International will lead off the MIPJunior World Premiere TV Screening on Oct. 16 with its new animated program "Grizzy and the Lemmings."
The new series will follow the bear Grizzy after he makes a ranger's house his territory when the owner is away. Of course, no other animal would dare to challenge the bear's privilege except for a group of "inoffensive, stupid and ridiculous" lemmings.
Josselin Charier, co-founder and producer; Antoine Rodelet, co-founder and producer; and Adeline Tormo, head of sales at Hari International, will all discuss the new program.
In addition to the World Premiere TV Screenings, many companies will also be debuting new properties for the first time.
Paris-based production company Xilam will showcase its flagship animated comedy "Oggy & the Cockroaches" as well as its new preschool series "Paprika."
"Oggy & the Cockroaches," which is already distributed in more than 160 countries, is currently in production for its fifth season. Commissioned by Gulli in France and Cartoon Network in Asia, Africa and South America, the new season will air in fall 2017, followed by two more seasons.
Meanwhile, "Paprika" will follow the lives of adventurous twins, Olivia and Stan. The first season, commissioned by France Télévisions and Disney Junior EMEA, will consist of 78 7-minute episodes.
Mondo TV will also be showcasing a number of properties at MIPJunior, including its new live-action series "Heidi, Bienvenida a Casa." The new program is a modern adaptation of the traditional Heidi story known throughout the globe. However, the core of the series will focus on Heidi and how her enthusiasm and passion changes the lives of those around her. Find out more about "Heidi, Bienvenida a Casa" in this issue of License Global "Mondo TV: New Series, New Licensing".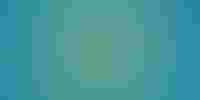 The studio will also showcase a number of its other series including "Yoohoo & Friends 3D," "Cuby Zoo," "Sissi the Young Empress," "The Treasure Island," "Adventures in Duckport," "Eddie is a Yeti," "Bug Rangers," "Nori RollerCoaster Boy," "Partidei" and "Invention Story."
Meanwhile, Rainbow will head to the two-day event with "Regal Academy" and its new original series "World of Winx." The studio will also showcase its first-ever full live-action production "Maggie & Bianca: Fashion Friends."
"Maggie & Bianca," which premiered in Italy on Aug. 29, focuses on Maggie, an ordinary American girl with dreams of becoming the world's greatest fashion designer, after she wins a two-year scholarship to the Milan Fashion Academy. While there, she meets Bianca, a self-proclaimed Italian "princess" and their friendship forms. Read more about "Maggie & Bianca" in this issue of License Global "Rainbow Goes Live".
Sesame Workshop will highlight its upcoming season of "Sesame Street." The company will also showcase its new series "The Furchester Hotel," which recently premiered on Sprout, NBCUniversal's 24-hour preschool network.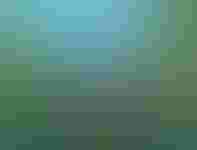 Additionally, Cartoon Network will showcase its rebooted series "Ben 10," which will begin to make its global premiere this fall in EMEA and APAC.
France-based company TF1 Productions will head to MIPJunior with "Barbapapa," which focuses on the adventures of Barbapapa, Barbamama and their seven children, all of whom have the ability to transform into objects of their choice.
Building on its 25-year run, children's entertainers, The Wiggles, will showcase their TV series of the same name. The series currently airs on Netflix in 190 countries, Hulu in the U.S., Treehouse in Canada, TV 3 in Ireland, DD National in India and ABC Kids in Australia, among other territories.
Zodiak Kids will take its new CBeebies preschool series "Tee & Mo" to MIPJunior. The 50 x 7 animated series followed a little monkey named Tee and his first-time monkey mom Mo while they navigate the daily flow of jungle life.
Finally, Millimages will celebrate its 25th anniversary this year. To celebrate the milestone, the studio will take on MIPJunior with a slate of new properties including "Molang," "Pirata & Capitano," "Paper Port" and "Chi-Chi."
Subscribe and receive the latest news from the industry Article
Join 62,000+ members. Yes, it's completely free.
You May Also Like
---