Making Waves: Disney Channels Leverages a Tide of New Properties
Making Waves: Disney Channels Leverages a Tide of New Properties
With a new original movie and several other programs, Disney Channels is leveraging its creative tide and its synergy with Disney Consumer Products to create the next wave of popular franchises for preschoolers, boys and tweens.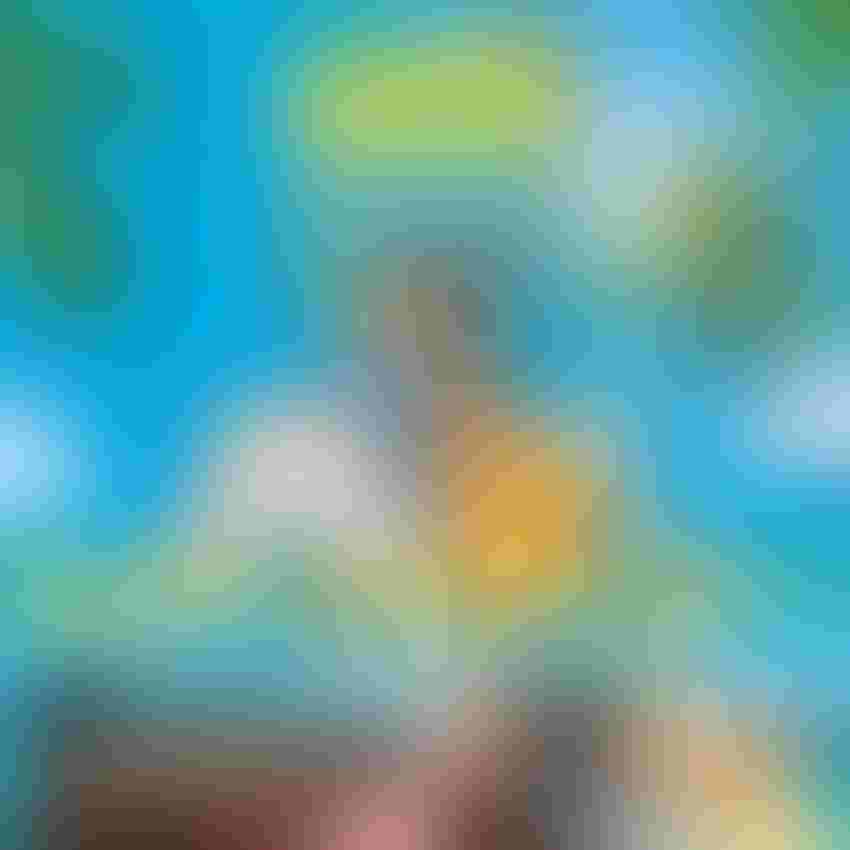 When Phineas and Ferb meet Marvel's Super Heroes, it not only makes for a super show and another line of licensed products, but it also reflects the continued evolution, creativity and success of The Walt Disney Company, as well as the inherent and improved synergy of its divisions.
It wasn't long ago that iconic characters such as Mickey, Minnie, Winnie the Pooh and Tigger dominated many Disney initiatives, and while they are still stars of the Magic Kingdom, there are many new characters that are filling the airwaves and the aisles of retailers worldwide.
Following the acquisition of Marvel almost four years ago and Lucasfilm last year, Disney has experienced significant changes and expansion across its core businesses as the integration process has unfolded. Whether it's Disney Consumer Products or Disney Channels Worldwide, there has been a concerted effort to better integrate operations and encourage greater synergy in order to spawn new initiatives, co-branding and promotions. Yet despite operational changes, the driving factor remains a commitment to exceptional content sprinkled with new star power.
Disney Channels Worldwide is riding a wave of new original content and potential new franchises across kids, preschool and tweens as it looks to broaden its audiences, enhance engagement and maximize opportunities in brand extensions from traditional products to live events and theme park attractions.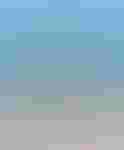 From left: Kristin Corrigan, executive director, franchise management, Disney/ABC Television Group; Adam Sanderson, senior vice president, franchise management, Disney/ABC Television Group; Jennifer Rogers-Doyle, vice president, franchise management, Disney/ABC Television Group; and J.D. Edwards, senior vice president, licensing, Disney Media, Classics and Entertainment, Disney Consumer Products.
"Disney Channels has a long history of delivering properties that create franchise opportunities for the whole company," says Adam Sanderson, senior vice president, franchise management, Disney/ABC Television Group. "Young viewers are eager for the opportunity to further engage with the characters and stories they love, through music and publishing to toys and apparel and live entertainment including our Disney Junior hit series and most recently, Teen Beach Movie."
Disney Channels is comprised of three primary targeted program channels:
Disney Junior,which is geared toward kids ages 2 to 7, boasts the top six preschool shows on cable including "Mickey Mouse Clubhouse," "Sofia the First," "Doc McStuffins" and "Jake and the Never Land Pirates."
Disney XD, which is targeted primarily to boys ages 6 to 14, boasts three Marvel animated series–"Avengers Assemble," "Hulk and the Agents of S.M.A.S.H." and "Ultimate Spider-Man."
Disney Channel, which is targeted to kids of both genders ages 6 to 14, is highlighted by "Phineas and Ferb," along with original series "Good Luck Charlie," "Austin & Ally," "Jessie," "Dog with a Blog," "Shake It Up" and "A.N.T. Farm."
"Franchise management is an integral part of the Disney Channels Worldwide organization. We work side-by-side as partners with Disney Channels' development, programming and marketing teams, and we get involved in the process right from the pilot stage," says Jennifer Rogers-Doyle, vice president, franchise management, Disney/ABC Television Group.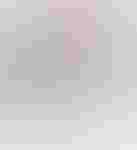 Furthermore, Disney Channels is far more closely connected with Disney Consumer Products, resulting in a better understanding of show themes and a quicker process to get merchandise to retail.
"We are much more aligned, collaborative and working closer with our content folks as one family," says J.D. Edwards, senior vice president, licensing, Disney Media, Classics and Entertainment, Disney Consumer Products. "We are working with Disney Channels upfront and as programs are developing so we can really start to develop the merchandising strategy sooner. We used to wait to launch products 18 months after a show premiered, and now with Doc and Sofia, for example, we are down to three months–from a licensing perspective–to launch products."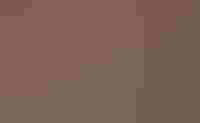 While "Mickey Mouse Clubhouse" remains a popular show, there's an impressive list of properties that are just gaining popularity with their respective audiences, garnering a strong position at retail this back-to-school season and beginning to emerge as long-term franchises.
For example, the Phineas and Ferb property, which is soon to debut its sixth season, is a clear example of the internal Disney spirit of synergy with two new major initiatives that bring together the show's characters with the world of Marvel and Star Wars. Phineas and Ferb: Mission Marvel will debut Aug. 16 and the Phineas and Ferb/Star Wars one-hour special, (both productions of Disney Television Animation), is slated for 2014 on Disney Channel and Disney XD.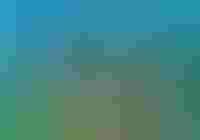 "We brought together two powerhouse franchises, and it represents the first crossover animated special for Marvel and Disney properties," says Rogers-Doyle. "We know kids really respond to Phineas and Ferb in our movie events when we take them out of the series and into a new environment.
"Phineas and Ferb has really given us the opportunity to tap into boys, which we hadn't done on Disney Channel from a franchise perspective," she adds. "And we know girls love the show as well, so we extended our product offering and have had success with girls and even adults."
One of the most important new franchise initiatives for Disney Channels is Teen Beach Movie, which debuted July 17 to more than 13.5 million viewers, making it the No. 2 movie in cable TV history, behind only High School Musical 2 in 2007. The movie, directed by Jeffrey Hornaday, and choreographed by Hornaday and Christopher Scott, stars Ross Lynch as Brady and Mala Mitchell as McKenzie.
"We were reading the script right along with the development team and giving input in terms of what we thought the franchise potential was," says Rogers-Doyle. "What has evolved from the High School Musical and Hannah Montana days is that we have a better understanding of what a franchise really means to Disney Channels. We have created a franchise process to identify early on what series or movies have the most franchise potential, what products would be the best to launch to test the consumer appetite and which program and marketing initiatives, whether it is dance or sing-along, that we can keep to sustain a deeper engagement in the overall property."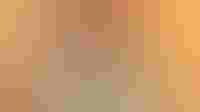 "We worked well in advance to understand the creative position, story line and main characters, as well, early on to develop what types of themes we wanted to go after from a merchandise standpoint," says Edwards.
"Our strategy is (such as for Teen Beach): how do we extend our content first? We believe content extensions such as DVDs, CDs, live tours and concerts are what the audience wants first in order to deepen their engagement," continues Rogers-Doyle.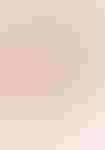 For Teen Beach Movie, all of the elements were in place beginning as early as June, when a party kit was made available for download. The soundtrack became available several days prior to the movie's premiere, and the DVD debuted exclusively at Walmart on premiere day (July 19). It rolled out to additional retailers July 30.
Edwards says two different themes were developed to extend across product lines–a retro beach party look with surf graphics, and a biker theme which was executed in black and white, flames, graphic florals, checkers and polka dots.
Merchandise categories include apparel, accessories, sleepwear, home décor, fashion dolls, lunch totes, stationery and school items. In addition to the "D-signed" apparel collection at Target, Edwards says Teen Beach has strong retail support from Walmart, Toys 'R' Us, Kohl's, Kmart and Disney Stores.
In addition, Disney Channels tapped its synergy with the theme parks division, creating a Teen Beach Movie beach party at Walt Disney World's Typhoon Lagoon water park that features dance parties, relays, hula-hooping, water balloons and beach ball tossing games.
Another important Disney Channels program is "Liv and Maddie," a series starring 17-year-old Dove Cameron who plays the dual role of identical, but very different, twin sisters. The series will debut Sept. 15.
"It's a little glam and little sporty," says Rogers-Doyle, "This is how tween girls view themselves, so we are leveraging that in our products and music."
The Liv and Maddie property is following a similar pre-launch promotional schedule leading up to the series premiere, including a designer collection at Target.
For Disney Junior, with several top-rated series, there are extensive merchandising programs in place for back-to-school and holiday.
"This fall we are seeing that success really comes to life with space dedicated to the Disney Junior portfolio and properties at every major retailer, and it drives significant revenue to the company," says Rogers-Doyle.
"The real paradigm switch for Disney Channels was when our content started to tap into core physical play patterns," she explains. "'Jake and the Never Land Pirates' not only created a new aspirational hero, but also tapped into the boys core play pattern of pirate play. Every little kid wants to dress up as a pirate. We drew in Disney heritage by leveraging the magic of Peter Pan and Never Land, which was a winning formula.
"'Doc McStuffins' provides a twist on core girl nurturing play patterns, as does 'Sofia the First,' who is little girl princess for younger girls," Rogers-Doyle adds.
According to Edwards, the merchandise line for the Sofia the First property launched in June and includes products from licensees Mattel, Jakks Pacific, Jay Franco and Freeze. They include a talking Sofia doll and a magical talking castle from Mattel, a transforming dress and amulet and a talking Clover plush from Jakks, a bedding collection from Jay Franco and t-shirts from Freeze.
Edwards says that the Mickey Mouse Clubhouse property, which has been popular for several years, is now stronger than ever with more than 180 SKUs. Minnie is also branching out into her own line of consumer products.
While blockbuster films such as Iron Man 3 often garner headlines and dominate Disney's efforts in licensing, Disney Channels exemplifies that there are other franchises in development that are getting strong audiences and grabbing valuable shelf space.
Subscribe and receive the latest news from the industry Article
Join 62,000+ members. Yes, it's completely free.
You May Also Like
---