How Studio 100 Keeps it 100
How Studio 100 Keeps it 100
Studio 100 started out as a small, independent children's entertainment production company. When it joined forces with m4e, it became a cottage industry for kid's programming that is leaping off the small screen.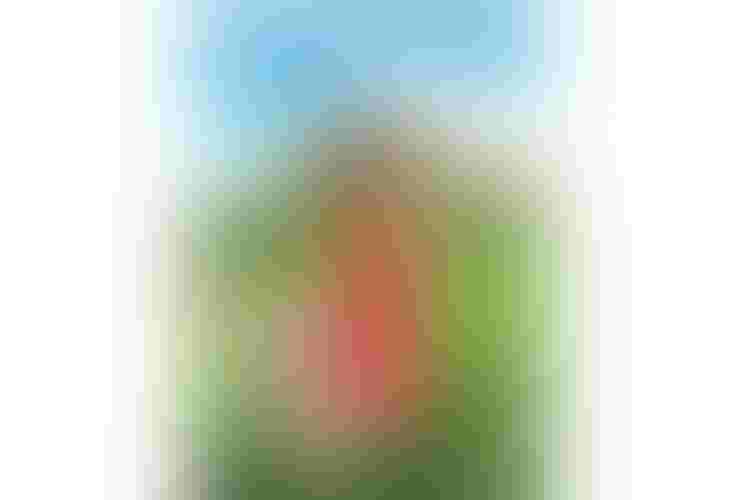 In 1996, Hans Bourlon and Gert Verhulst launched Studio 100 with five employees working on one TV production, "Samson and Gert, " a Flemish children's television series that ran for 16 years. At the time, the goal of Studio 100 was to produce contemporary educational, but entertaining, content for children and their parents. Studio 100 programming was meant to appeal to a wide audience while keeping the personal and emotional growth of children paramount.
Soon, Studio 100 was recognized as one of the leading kids and family entertainment companies in Belgium. The company grew further internationally by acquiring the catalog of former EM.TV and formed Studio 100 Media in Munich as the global distribution company.
With the production of new TV shows such as the modern CGI versions of shows like "Maya the Bee," "Heidi" and "Vic the Viking," Studio 100 founded its own production studios.
"By acquiring the EM.TV catalog, Studio 100 had broad, worldwide appeal that offered huge success for its portfolio," says Peter Kleinschmidt, international commercial director, Studio 100 Media | m4e. "Properties like 'Maya the Bee,' 'Heidi' and 'Vic the Viking' are evergreens and have been turned into new, successful CGI animation series."
In 2017, Studio 100 acquired the majority share of m4e, further securing the company's spot as one of the leading independent global children's and family entertainment companies.
Additional content generated more and new licensing opportunities. Not only did "Maya," "Heidi" and "Vic" have several extensive consumer product rollouts (toys, housewares and apparel, to name a few) in multiple countries, but Studio 100 extended the presence of its properties to film and theme parks.
In 2014, Maya the Bee Movie was released in more than 160 countries and its second film, Maya the Bee–The Honey Games increased promotions by expanding the property on a range of product in the food and beverage sector. "Maya" was on SanLucar fruit in thousands of supermarkets in Germany and 600,000 packages of Jedyneczki sausage in more than 5,500 retail shops in Poland.
"Every product contributed to the millions of contacts we generated for the 'Maya the Bee' brand this year," says Kleinschmidt.The third installment of Maya is already in development in Studio 100's new animation studio in Munich, Studio Isar Animation. Production of the movie will also be supported by FFF Bayern via its international co-productions funding program. The third Maya the Bee film will be released in 2020."Vic the Viking" is also heading to the silver screen.
Studio 100 is currently in production for a 3D animated film based on the children's TV series, to debut Q2 2019.
"Mia and Me" is currently one of the leading girl's brands in the German-speaking territories, according to current market research among girls ages 7-9. "Not only does 'Mia' have the highest brand awareness, it poses the highest appeal," says Kleinschmidt.
Recently, Studio 100 rolled out a new "Mia" toy line by Simba Toys; a monthly magazine by Panini, which sells an estimated 70,000 copies per month; and a "Mia and Me" game app which has been available since August in the App Store and Google Play. Studio 100 is dedicated to its evergreen properties but won't stop taking in new entertainment.
Recently Studio 100 announced new deals for "Wissper," including partnerships with Nickelodeon and Viacom 18 for broadcast in India, MBC3 in MENA territories and WeKids in China. "Wissper" toys will also be sold at Hamleys in Peking and JD.com, the country's largest B2C platform. "Mia and Me" will also be available for streaming on Chinese platform UYoung among other streaming channels worldwide.
There is also an expansion of the brand's theme park activation, with several "Maya the Bee" parks in Belgium, the Netherlands, Germany and Poland, where the theme park Majaland will open soon.
The ongoing merger of Studio 100 Media and m4e means a full production pipeline for the next five years. There will be extensions of existing brands and new projects like "100% Wolf," a tale about a little werewolf who didn't turn out to look how he was supposed to, with the overall message to persevere regardless of appearance. Studio 100 is looking to not only launch "100% Wolf " as a children's TV series but also as a film.
This year at Brand Licensing Europe, Studio 100 and partner Planeta Junior will present third-party brand "Gormiti."
Moving forward, Studio 100's focus for new brands will be securing master toy deals early on to make use of any synergies during the development and production of a show.
"If we go one step further, our strategy for new brands is to license content products first since they can transport the story and messages of the show directly to the target groups," says Kleinschmidt.
Studio 100 is also ready to adapt its programming not just for the TV screen, but mobile screens, too.
"Everything needs to be digital–not long ago you only needed TV to generate enough awareness for a brand," says Kleinschmidt. "Now you need to include all digital distribution channels such as YouTube and social media.
"Our overall strategy is to continuously support our brands with new content, to be at the pulse of time and offer new opportunities for our licensing program as well," he continues. "From series to movies and on rides in our theme parks, our brands can be experienced in different formats and in different ways."
Subscribe and receive the latest news from the industry Article
Join 62,000+ members. Yes, it's completely free.
You May Also Like
---