Entertainment One Focuses on Long-Term Brand Building
Entertainment One Focuses on Long-Term Brand Building
Entertainment One is building its key brands over the long term into evergreen properties.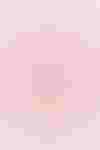 Entertainment One is building its key brands over the long term into evergreen properties.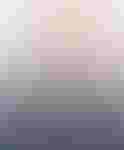 Andrew Carley, head of global licensing, Entertainment One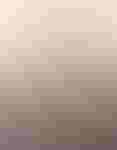 Joan Grasso, vice president, licensing, North American, Entertainment One
Andrew Carley, head of global licensing for Entertainment One, is clear that "our overall priority is to manage growth and to demonstrate to the market that we are here for the long-term."
Underlining the strength of this commitment, Carley points to the significant increase in eOne's licensing department over the past 12 months, including a doubling of the London office's marketing staff, as well as increases in the product development and sales teams. Additionally, offices have recently been opened in Hong Kong and Australia to add to the existing operations in New York and Los Angeles; and the company has hired Nina Leong as head of lifestyle licensing.
"The opening of the new offices will allow us to better analyze and manage key territories, and, along with increased resources in product development and marketing, to effectively manage the international rollout of 'Peppa Pig.'"
Although "Peppa Pig" is arguably eOne's best-known brand, Carley is keen to stress that there are multiple properties in their portfolio that will continue to give the company leverage at retail.
"To build our business long-term, we're strengthening our brand portfolio and extending into additional target markets."
Joining "Peppa" on the eOne Licensing Expo roster are four additional properties, three of which illustrate eOne's commitment to diversifying its target markets. All of the properties expand the breadth of eOne's portfolio and employ differing plans.
With five key properties in its portfolio–"Peppa Pig," "Ben and Holly's Little Kingdom," So So Happy, Skelanimals and The BFG–each are at different stages of their life cycle, and the impact of the company's overall goals and strategy for each of these properties differs.
"Peppa Pig" is the most mature of these brands, and says Carley, the focus for this property will be "on developing innovative licensing and marketing programs that retain and drive brand interest in mature markets, notably the U.K. In markets where 'Peppa' has launched relatively recently, the focus will be on ensuring there is a properly designed marketing strategy communicating 'Peppa's' core values, essentially looking to replicate the way in which the brand was managed and grown in the U.K."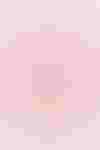 One such market is North America, and Joan Grasso, vice president, licensing, North America, explains what this approach has meant for the "Peppa Pig" property to date, and what it will mean for the brand in the future.
"In the U.S., we have very much tried to replicate the pattern of success 'Peppa' has enjoyed in the U.K.," says Grasso. "We started small with just three product categories–toys, books and DVDs in holiday 2102. We expanded the range from this base as consumer demand grew."
Grasso is quick to pay tribute to the preschool animation's broadcaster, Nick Jr., which she says, "has allowed us to increase consumer demand via maximum coverage."
Keen to stress the organic nature of the growth in consumer demand, versus one built solely on marketing and promotions, Grasso reveals that 2015 will see the rollout of a full mass program this fall based around a new live show, "Peppa's Big Splash," which will debut Nov. 21 in Toledo, Ohio.
"Ben and Holly's Little Kingdom" is a property eOne re-launched last year in the U.K., and so, as Carley explains, "the focus here is all about building the business. We have to demonstrate to the market that there is a viable business in 'Ben and Holly,' and also take the time to demonstrate the extent to which we are prepared to support the brand. But in doing this, we must be careful that people do not get the idea this is another 'Peppa.' It isn't. It is another preschool property we firmly believe we can build into a great success."
Preschool is an area of licensing that many associate with eOne, but the next three key properties all represent eOne's move into other areas of licensing.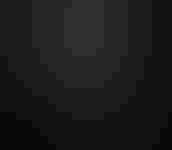 So So Happy and Skelanimals are the company's first move into lifestyle.
"So So Happy and Skelanimals are at identical stages of their licensing cycle, and we are taking pretty much the same approach to both of them," says Carley. "The only real difference being that Skelanimals tends to skew a little older. Since our acquisition of Art Impressions (creators of both brands) toward the end of last year, our work has really been about pulling the brands back and getting them into a position with which we are happy. Now that we have achieved that, our focus is exclusively on a new launch and rebuilding the property from scratch. This will involve designing and building a proper marketing campaign with the right look throughout, and then getting the brand known in the U.K., U.S. and parts of Asia with a properly managed rollout."
The final property at the heart of eOne's strategy this year is The BFG.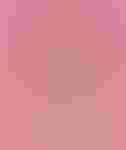 "We are always keen to exploit opportunities that come from our film distribution business," says Carley. "Working on the Twilight franchise gave us the ability to fully coordinate our activities across film distribution and licensing. With eOne Films distributing DreamWorks Animation's and The Walt Disney Studios' films in the U.K., we once again have the opportunity to work on a truly big budget movie, directed by Steven Spielberg, tying in licensing on what must be one of the best-known and loved books from the Roald Dahl library. The film is due for U.K. release on July 22, 2016, the centenary year of Roald Dahl's birth."
With such a strong lineup and moves into two brand-new areas of licensing, eOne seems set for three great days of business in Las Vegas at Licensing Expo.
Subscribe and receive the latest news from the industry Article
Join 62,000+ members. Yes, it's completely free.
You May Also Like
---