DHX is a Leader Among Brands
DHX is a Leader Among Brands
DHX Brands, which was created in June 2013, offers the world's third largest portfolio of children's brands.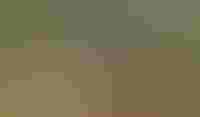 DHX Brands, which was created in June 2013, offers the world's third largest portfolio of children's brands.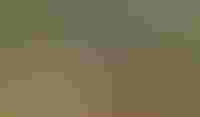 Following DHX Media's acquisition of Cookie Jar (October 2012) and Ragdoll (September 2013) there was, says Peter Byrne, executive vice president, DHX Brands, "a very straightforward rationale arguing for the formation of DHX Brands. In effect, we had three separate brand management, creative and licensing teams, and there was a clear need to rationalize the teams into a single entity, consolidate our assets and ensure that we were working with a single focus across the entire portfolio."
Along with the Cookie Jar and Ragdoll acquisitions, DHX Media sealed licensing deals with a number of third parties in North America, which the company then entrusted to global licensing agency CPLG.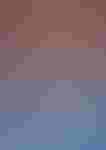 Peter Byrne, executive vice president, DHX Brands
DHX Brands has also appointed CPLG as its agent for select properties in territories where CPLG already enjoys a well-established presence. It's a move Byrne describes as "a perfect fit with our long-term strategy of brand building and creating synergies between the brands we have created and nurtured."
DHX Brands itself operates as three separate divisions: Brand Management, Creative Services and Commercial Development, with offices in Los Angeles, Calif., Toronto, Canada, and London, U.K.
Tor Bushell, vice president, global brand management, oversees DHX Brands' global Brand Management team, based out of the London office.
"Tor has a great background in consumer products, having run global brand management for the Thomas the Tank Engine property at HIT/Mattel," says Byrne. "Bushell will also have particular responsibility for overseeing the Ragdoll properties and, in particular, the In the Night Garden and Teletubbies properties."
Also in London will be Paul Keech, vice president, creative services, who will head the Creative Services division. Keech is currently recruiting his team and is, says Byrne, charged with developing the company's creative vision and will deliver new style guides for all the company's key properties.
In the Los Angeles office, Allie Korosi, senior brand manager, assumes brand management responsibility for the Yo Gabba Gabba! property; while in Toronto, Mandy Grimes, brand manager, will oversee all other DHX brands. Completing the new management structure is Tom Roe, commercial director, who will focus on local agents as DHX Brands rolls out its business worldwide.
It is a given that a company such as DHX, with a portfolio of properties the size and scope it has, will have to be selective and focus on the key properties that it determines have the greatest potential. And, while Teletubbies, In the Night Garden, Yo Gabba Gabba!, Inspector Gadget and Caillou are the properties that have initially been selected for particular focus, Byrne also stresses "it is important to note that we will be selecting some brands for focus in selected territories only, and some others for worldwide focus."
Among the properties that will get global attention, Byrne notes In the Night Garden in particular, which he says, "will be getting increased brand support in the form of the re-design of a number of brand assets, including the style guide.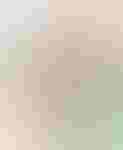 "In the U.K., CBeebies has just committed to the series for a further seven seasons, so here we have a great opportunity to build a campaign of real depth and create an evergreen classic," continues Byrne.
Byrne also acknowledges the role master toy licensee Golden Bear continues to play in the development of the property.
"Golden Bear has been a real driving force, and has done a fantastic job, doubling turnover since last year."
In the Night Garden's British market profile is also enhanced and supported by its own attraction within Cbeebies Land at Alton Towers, generating consumer product sales Byrne calls "phenomenal."
In China, the brand has had a significant presence for a number of years, including branded edutainment centers complete with their own curriculum. It's a property program the company continues to invest in purposefully in the region.
"With significant support from DHX, our local agent U Young is preparing a major brand re-launch, and, to that end, is currently undertaking a major product development program with extensive new toy development," says Byrne.
Similar programs are underway in Australia.
"DHX is committed to similar levels of investment in brand support in every market where the In the Night Garden property has a strong presence and currently enjoys airing in a suitable timeslot," he continues.
But for all the strengths of In the Night Garden, Byrne is in no doubt that there are other properties of mention in the DHX portfolio.
"The big property in our portfolio is Teletubbies," says Byrne. "At its peak, it racked up over $2 billion in retail sales, it is still airing on major channels such as Cbeebies and Italy's RAI Yo Yo and our own monitoring of the brand on YouTube shows hits of up to 50 million a month. It is no surprise that DHX Brands has made a significant investment at all levels to rejuvenate the Teletubbies brand for a modern audience, while still remaining true to the ground-breaking original–we're looking for brand evolution not revolution."
In addition to Teletubbies' significant heritage, a new live-action/CGI TV series, produced by Darrell Macqueen (was recently announced). Character Options has been appointed as master toy licensee for the brand and is developing a new line of plastic, plush and bath toys.
For its other brands, DHX has plans for a major North American re-launch of Yo Gabba Gabba!, which will sit alongside Caillou's 25th anniversary and the launch of a new CGI "Inspector Gadget" series.
"Most people would agree that this is a major roster for a company as new as DHX Brands. But it is not the end of the exciting news," emphasizes Byrne. "We will also be announcing a new preschool show aimed at 2-to 5-year-olds, created by one of the industry's best creative talents and full of great humor and rich and endearing characters."
Details of the series will be unveiled at Brand Licensing Europe.
Subscribe and receive the latest news from the industry Article
Join 62,000+ members. Yes, it's completely free.
You May Also Like
---