Cartoon Network has Something for Everyone
Cartoon Network has Something for Everyone
Cartoon Network is taking on 2016 with a broad assortment of properties for boys, girls, tweens, teens and adults.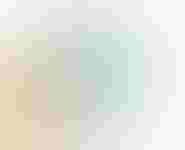 Cartoon Network is taking on 2016 with a broad assortment of properties for boys, girls, tweens, teens and adults.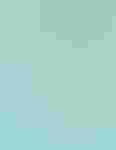 With more property diversity and a broader demographic appeal than ever before, Cartoon Network Enterprises is gearing up for a year of opportunity as it begins to showcase its growing portfolio of offbeat brands.
"2016 and heading into 2017 is the first time that Cartoon Network has had this robust of a portfolio," says Pete Yoder, vice president, consumer products, North America, Cartoon Network Enterprises. "In the past, we've been really strong with boys, but may not have hit older or female audiences, but now, with the variety and wide array of brands we have, we are able to hit multiple demographics."
And it is evident–there is truly a property to satisfy all types of consumers.
For girls, teens and women is "Powerpuff Girls," the animated series made famous in the 1990s, now reinvented for modern audiences.
The series re-launched on Cartoon Network in April, bringing back Blossom, Bubbles and Buttercup for the all-new series.
To support the animation, CNE is bolstering the property with a wide range of products headlined by global master toy partner Spin Master, which, according to Yoder, will receive placement across all mass market retailers this fall.
More than 30 additional licensees round out the product program and span categories from Halloween costumes (Disguise) to bags (Accessory Innovations), fashion tops (Hybrid Jem), junior's and girls' apparel (Jerry Leigh) and mobile accessories (Sakar). Komar is on board for girls' sleepwear, ABG Accessories for cold weather accessories and headwear, BBC International for footwear, Franco Manufacturing for bedding and bath and puzzles from Cardinal Industries, among many more.
Collaborations are also a focus for the brand, as it lends itself well to a fashion point-of-view, says Yoder.
In September 2015, CNE teamed with high-end fashion house Moschino for a spring fashion collection designed by Jeremy Scott. The apparel collection, which included knit tops, skirts, dresses, swimwear, scarves, bags and accessories for women, debuted at Moschino's fashion show in Milan, and hit retail in January, ahead of the series' TV premiere.
For the specialty market, retailer Hot Topic also signed on for a collaboration with CNE for a seven-piece, limited edition line of dresses, tops and a skirt. The collection debuted in Hot Topic stores last month.
"'Powerpuff Girls' is the first time that we've been able to reach the traditional girls' market of 4- to 11-year-olds, as well as target teens, tweens and young moms with product," says Yoder. "We're hoping to build an aspirational quality for girls with this brand."
A big push for CNE moving forward will also be for the series "Steven Universe." Created by Rebecca Sugar, "Steven Universe" follows the misadventures of Steven, the ultimate "little brother" to a team of magical guardians of humanity–the Crystal Gems–as they band together to save the universe.
The series premiered on Cartoon Network in November 2013, but now is beginning to be supported by more robust offerings at retail.
"We've seen a huge pick up for 'Steven Universe,'" says Yoder. "It's one of those brands that has always rated really well–there is such a rich mythology within the storytelling–but it just took a little longer for fans to really get to know the characters."
According to CNE, the series is a top performer on the network, coming in as the top grossing series per episode, and will now be expanded with a consumer product program.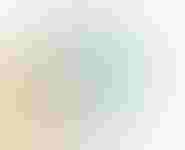 Twenty-five-plus licensees have been tapped to expand the brand to accessories (Accutime, Buckle-Down, Hot Properties and High IntenCity), apparel (Bioworld, Underboss and Mighty Fine), gaming (USAopoly), home décor (Surreal Entertainment and the Northwest Company), novelty toys (A&A Global Industries, Funko, Just Toys International, Phat Mojo, Toy Factor and Zag Toys), costumes (Rubie's Costume Co.) and more.
CNE will also leverage show creator Sugar for a publishing program with Penguin, and Boom! Studios will launch comic books and graphic novels.
The products will sit at mid-tier retailers and hit shelves in time for back-to-school, with stores such as Kohl's, J.C. Penney and Sears signed on for inventory. Yoder says the program will expand to mass retailers and reach further into the kids' demographic next year.
Also for boys and teens, "Adventure Time," now in its seventh season, continues to be a strong player in CNE's portfolio and is considered an evergreen brand. (The eighth season is scheduled to begin airing later this year.)
"'Adventure Time' remains a high priority for us," says Yoder. "It continues to do well in terms of key tent pole events and its consumer product program."
The series received an added boost of momentum timed to a special eight-part mini-series, "Adventure Time Stakes," for which special style guides and limited edition products were released.
CNE says that they are planning another mini-series tent pole, "Card Wars 2," this summer, which will build on a 2012 episode from the series as well as the "Card Wars" app that launched in 2015.
"We're building that story and launching another app with the mini-series, as well as a considerably-sized consumer product program that will include apparel, publishing and a physical card game."
As part of the "Card Wars 2" push, CNE will host card tournaments at conventions around the U.S.
"What we're seeing with 'Adventure Time' is that the fans are looking for what's next and what's new," says Yoder. "Being able to build around core characters and tent poles is great to drive one to two consumer product programs per year."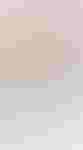 Hot Topic is on board for an "Adventure Time" collaboration for fall, and DC Shoes will release a line of shoes, snowboards and outerwear tied to the tent poles.
Another exciting proposition for CNE? The re-boot of its "Ben 10" series.
The series first aired in 2006 and became a top-grossing global franchise for Cartoon Network, with more than $4.5 billion in worldwide retail sales. It aired in 178 countries and in 30 languages, and spawned four different series across 230 episodes and two live action movies.
The new series will go back to the original show's roots and center on the 10-year-old Ben Tennyson character as he finds adventure and discovers the mysterious Omnitrix, which gives him alien superpowers.
"The show has been re-invented but still keeps a lot of its classic core attributes intact," says Yoder. "We've seen a trend over the last few years–the dark properties, especially for children, are not resonating anymore. With 'Ben 10,' there is still that core feeling of action, but it's much lighter and has an injection of comedy. It's what's always made it really strong. It's going to be a really exciting launch for us."
The re-imagined show will hit TVs this fall, with a consumer product program scheduled to begin rolling out the following year.
Playmates Toys is signed on as master toy partner and will bring figures, vehicles, role play and play sets to market.
Lastly in the portfolio is "Rick and Morty," a property pulled from CNE's Adult Swim banner.
The animated sci-fi series centers on Rick, a reckless, hyper-intelligent scientist, and his 14-year-old grandson Morty.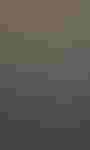 For the consumer product program, merchandise draws on the central characters of the animation as well as secondary characters that pop up in the series from time to time but are resonating with viewers.
According to CNE, viewership of season two doubled from season one, with season three (currently on-air) performing well.
The property tends to skew male, with adults and men ages 18 to 24 the key demographic.
And its social media footprint is also holding strong with more than 1.1 million likes on Facebook, 365,000-plus Instagram followers, 182,000 Twitter followers and equally well-performing metrics across Reddit, Tumblr and fan-created accounts.
The product program will hit retail later this year first at specialty, with a roll out to mass likely to hit in 2017/2018.
"The consumer product strategy for 'Rick and Morty' is to try to hit the fan base wherever we can with an equally focused retail strategy–we don't want product to just be out on shelf, we want to make sure we're telling a story around it," says Yoder.
On board for merchandise are licensees such as Bioworld, Hyp, Ripple Junction, J!nx, Cryptozoic Entertainment, USAopoly, Astro Gaming, Dark Horse, Funko and more, creating items that span apparel, accessories, electronics, games and puzzles, publishing, home décor and novelty.
"Going into Licensing Expo this year, we really have the largest and widest portfolio we've ever had that hits pretty much all demographics–girls, boys, teens, tweens, young men and women," says Yoder. "There's truly something for everyone."
Subscribe and receive the latest news from the industry Article
Join 62,000+ members. Yes, it's completely free.
You May Also Like
---