Acamar Films Makes a Bang with 'Bing'
Acamar Films Makes a Bang with 'Bing'
What could be better than a product you absolutely want? A product you absolutely need–or, at least, one that helps you solve a challenge. If that product entertains you, even better.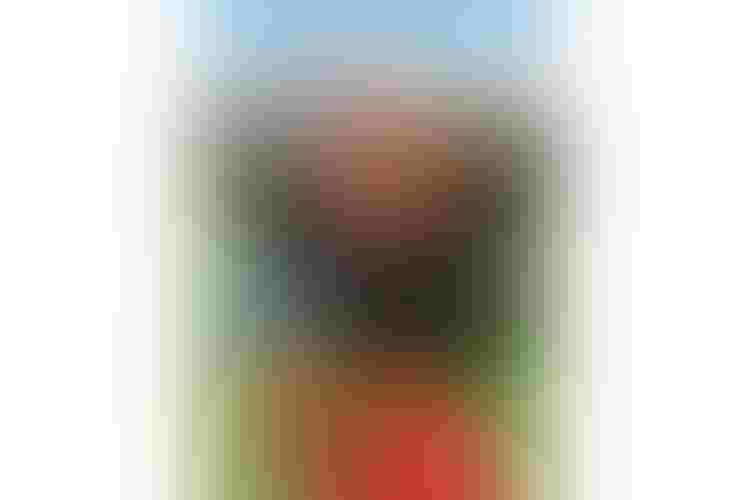 London-based Acamar Films is successfully leveraging the very principle–that entertaining products that serve a purpose are retail winners– with its flagship property "Bing," an Emmy-Award winning CGI-animated television series aimed at the preschool market that is making major moves in licensing.
The series, based on books by Ted Dewan, follows a preschooler named Bing as he confronts the typical, relatable and messy challenges that young kids face–and valiantly figures out how to overcome them.
"Bing," which airs on U.K. TV channel CBeebies, is the brainchild of Mikael Shields, who developed the series in 2003 after selecting it from a pool of 600 prospective ideas. Shields, who now serves as chief executive officer of Acamar and producer of the series, saw the property's potential to deeply resonate with the target audience.
"Mikael believed that 'Bing' could really become an evergreen family favorite globally because Bing speaks like a child, and experiences the same emotional challenges that children face around the world which has universal appeal," says Sandra Vauthier-Cellier, chief commercial officer, Acamar Films. "We care deeply about our content and the storytelling which is the most powerful piece of equipment for the early years age group."
Vauthier-Cellier joined Acamar in 2017 as a veteran licensing executive, previously serving as senior vice president of consumer products for EMEA at 20th Century Fox.
What makes Acamar different from other licensors is its global growth strategy. The primary driving force behind "Bing's" expansion internationally is its content, according to Vauthier-Cellier. Acamar has made major investments in content production and has placed a sharp focus on YouTube, specifically, to elevate brand recognition.
"YouTube is really crucial for us," says Vauthier-Cellier. "The goal is to become a global digital broadcaster, so what we've done in the last six- to eight-months is to develop this crucial platform to deliver new 'Bing' content, to entertain and engage our audience in as many countries as possible."
Acamar's deep commitment to content creation is evident. The company is making significant investments related to content and bringing many operations in-house.
"This year we've moved offices, we've set up our YouTube studio, we've recruited a content producer, video editor–and, really, it's to bring new 'Bing' content to our growing global audience across as many platforms as possible," says Vauthier-Cellier.
As YouTube helps to spread the word about "Bing," the property is expanding its licensing offerings globally.
Acamar's extensive licensing program for "Bing" includes an impressive list of licensees including HarperCollins (books), Ravensburger (games and puzzles), Amscan (partywear), Spearmark and Dreamtex (homeware), William Lamb (footwear), Aykroyds and TVM Fashion Lab (apparel) and Smiffys (dress-up).
And the partnerships keep rolling in.
"One of the reasons we are exhibiting at BLE [Brand Licensing Europe] is also to meet all those potential partners," says Vauthier-Cellier.
Acamar plans to announce new strategic partnerships within the next few months.
"Bing's" content has been licensed in more than 100 countries worldwide with the crucial help of licensing agency representation in Poland, Spain, Portugal, Benelux, Italy and Australia. The property plans to sign new agents in Russia, the Nordics, the Middle East and Southeast Asia in the coming months, according to Vauthier-Cellier.
Back home in the U.K., "Bing" has seen remarkable success since launching on CBeebies in 2014. "Bing" continues to be a top-rated series on CBeebies and the BBC iPlayer, according to Acamar. The series is the No. 2 most requested show on the iPlayer across the entirety of the BBC with over 250 million requests, the company says.
In 2016, "Bing" won an International Emmy Kids Award (Best Preschool Show). One year earlier, "Bing" won a Writer's Guild of Great Britain Award (Best Writing in a Children's TV Episode). And in 2014, the year "Bing" first launched on CBeebies, the series earned a Children's BAFTA nomination (Best Preschool Animation). "Bing" was also nominated in the Best Preschool Licensing Property category at the U.K. Licensing Awards 2018, and the series is a Progressive Preschool Awards 2018 finalist in the Best Preschool Reading range.
Just as the series aims to help kids, so, too, does the property's licensed consumer products.
Acamar is already looking ahead to address bedtime challenges kids may face during the upcoming time change when the clocks are set back. The company's next campaign for Q4 2018 will be for bath and bedtime to address those specific bedtime challenges, and the campaign will be supported across business consumer products, digital content, marketing and public relations.
Successful product categories for the property thus far include books and DVDs.
"We had a phenomenal last two years on DVD; we sold more than 500,000 DVDs in the U.K. alone, and if you look at the DVD market at the moment, which is declining, that is a phenomenal figure," says Vauthier-Cellier.
In the upcoming months, Acamar plans to further expand its daywear line for boys and girls, its e-commerce business, its promotional partnerships, its location-based attractions and its app games. The "Bing" Baking app is consistently a top-rated kids app on Google Play, Amazon and the Apple Store, according to Acamar.
Acamar is making a significant push for more live events. In June, the property successfully launched "Bing Live," a new stage production that brought to life "Bing" characters Bing, Sula, Pando, Coco, Amma and Flop. "Bing Live" will play an additional 20 venues between January 2019 and April 2019, adding to the 40 venues already confirmed through the end of 2018. "Bing" is also leveraging local schools with "Bing" at Super Camps, child-oriented camps and courses offered across 83 schools in the U.K. in the summer.
The property will further push experiential events in Q4 2018 with "Bing" at Butlins, a U.K. chain of large, family seaside resorts. The events will feature experiential activities such as "Bing" meet-and-greets at some of its resorts. Acamar is also making a concerted effort to engage the parenting community. In Aug. 2017, the property launched the "Bing" toilet train toy and the All Aboard the Toilet Train book. These two product offerings are bringing value to parents and effectively opening up a whole new market for the property. "Bing's" toilet train products were deemed so helpful by parents that they were shortlisted for the Made for Mums Awards 2018, according to Vauthier-Cellier. The Made for Mums Awards is given by parents who recognize products that help them.
The common denominator of all "Bing" content is that the property aims to make life easier. Via seven-minute, real-time narratives voiced by award-winning talent, Bing endearingly stumbles and succeeds and, ultimately, shows kids it's ok to make mistakes and learn from them.
"'Bing' as a character has a unique and real way of impacting preschoolers' everyday experiences by relating to their day-to-day life," explains Vauthier-Cellier.
Subscribe and receive the latest news from the industry Article
Join 62,000+ members. Yes, it's completely free.
You May Also Like
---