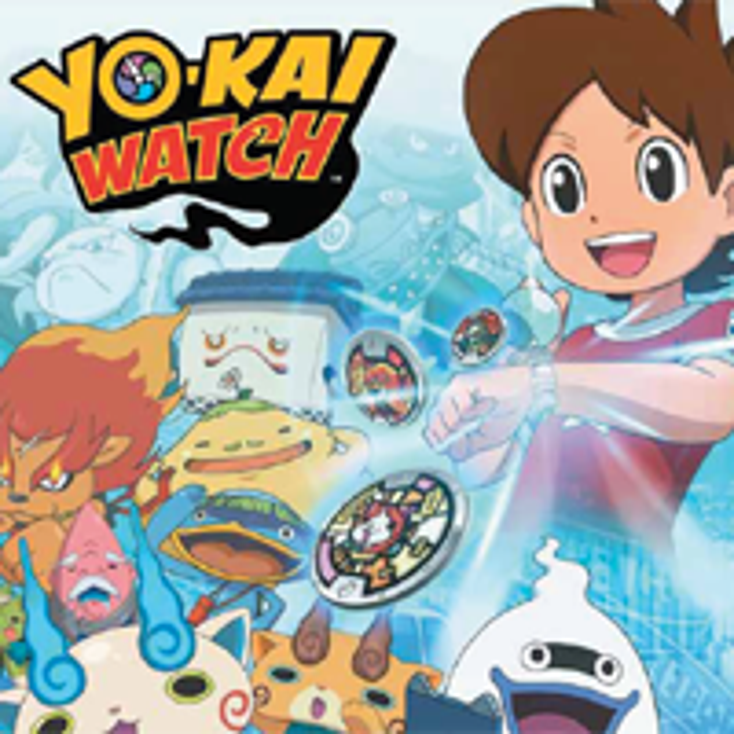 The anime series 'Yo-Kai Watch' has taken Japan by storm. Now the brand is looking west, with plans to launch across Europe, the Americas and Australia/New Zealand.
One of the hottest properties to come out of the Asian market in years, "Yo-Kai Watch" is readying for its global debut with the help of a host of top-tier broadcast and licensing partners.
"'Yo-Kai Watch' is the perfect balance of light-hearted comedy, coupled with a real depth of content," says Yukari Hayakawa, chief operating officer, Level-5 Abby, the company's North American division. "This
is not your typical animated series in the sense that it was first developed as a robust video game, with an incredibly diverse story world and over 230 characters, all with back stories. As we developed the television series, we already had this incredibly rich, diverse universe to tap into."
The series is a joint production of Level-5, Dentsu and TV Tokyo, and already boasts a slate of top-tier partners including Nintendo, whose 3DS video games have sold more than 8 million units in Japan, and master toy licensee (excluding Japan) Hasbro. (Fun fact: the Nintendo video games, developed in partnership with Level-5, accounted for three of the six best-selling console and handheld games in Japan last year.)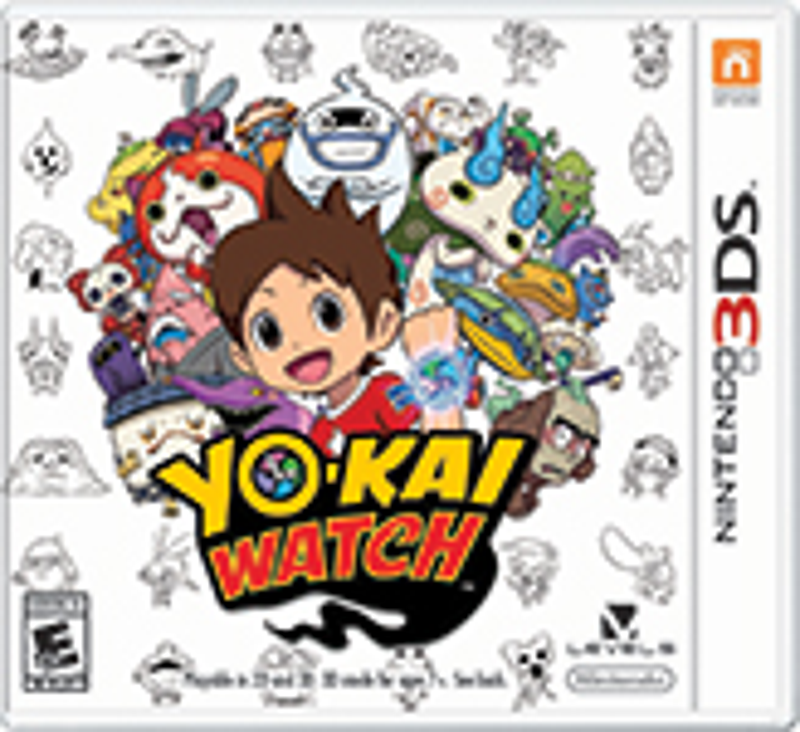 "'Yo-Kai Watch' has an incredibly broad, universal appeal," says Hayakawa. "The comedy is highly relatable for children, parents and adult anime fans alike. The Level-5 team spent literally thousands of hours with children, exploring their worlds, their interests and concerns and their social experiences with family, friends and school. The commonality of daily annoyances, embarrassments and awkward moments emerged as a universal theme and became the foundation of the comedic thrust of the story."
The brand's global debut will take place as part of a coordinated effort across four continents–Europe, North and Latin America and Australia/New Zealand–encompassing broadcast and consumer product launches. In Europe, Viz Media will lead the charge, with Dentsu helming the rollout in the Americas and ANZ. Dentsu has further appointed Evolution to represent the brand for licensing and merchandising in the U.S. and Canada, and MarVista to do the same in Latin America. Other partners attached to the project include CJ E&M in Korea and Medialink in Asia, with Level-5 retaining rights in Japan.
The "Yo-Kai Watch" series, which is the top-rated show among kids ages 4- to 12-years-old on TV Tokyo, currently includes 26, 22-minute episodes, with new episodes in production. In addition to TV Tokyo, the show is already on the air in Korea (Tooniverse) and will debut soon in Pan-Asia (Turner's Toonami).
Unlike in its home country where the games came first, the TV series will lead the charge as "Yo-Kai Watch" enters the world stage, with rollouts planned as follows:
Canada

–Oct. 10 on Teletoon

Australia/New Zealand

–December (network TBD)

Latin America

–spring 2016 (network TBD)

Europe

–spring 2016 (pay TV) and fall 2016 (free TV) (network TBD)
While broadcast partners are still being finalized, plans for the European rollout of the brand are already well underway at Viz Media, which is managing TV distribution, home entertainment and licensing rights in Europe, Africa and CEE. The company will debut the series at MIPJunior and Brand Licensing Europe this month with broadcast and consumer product launches planned for next year.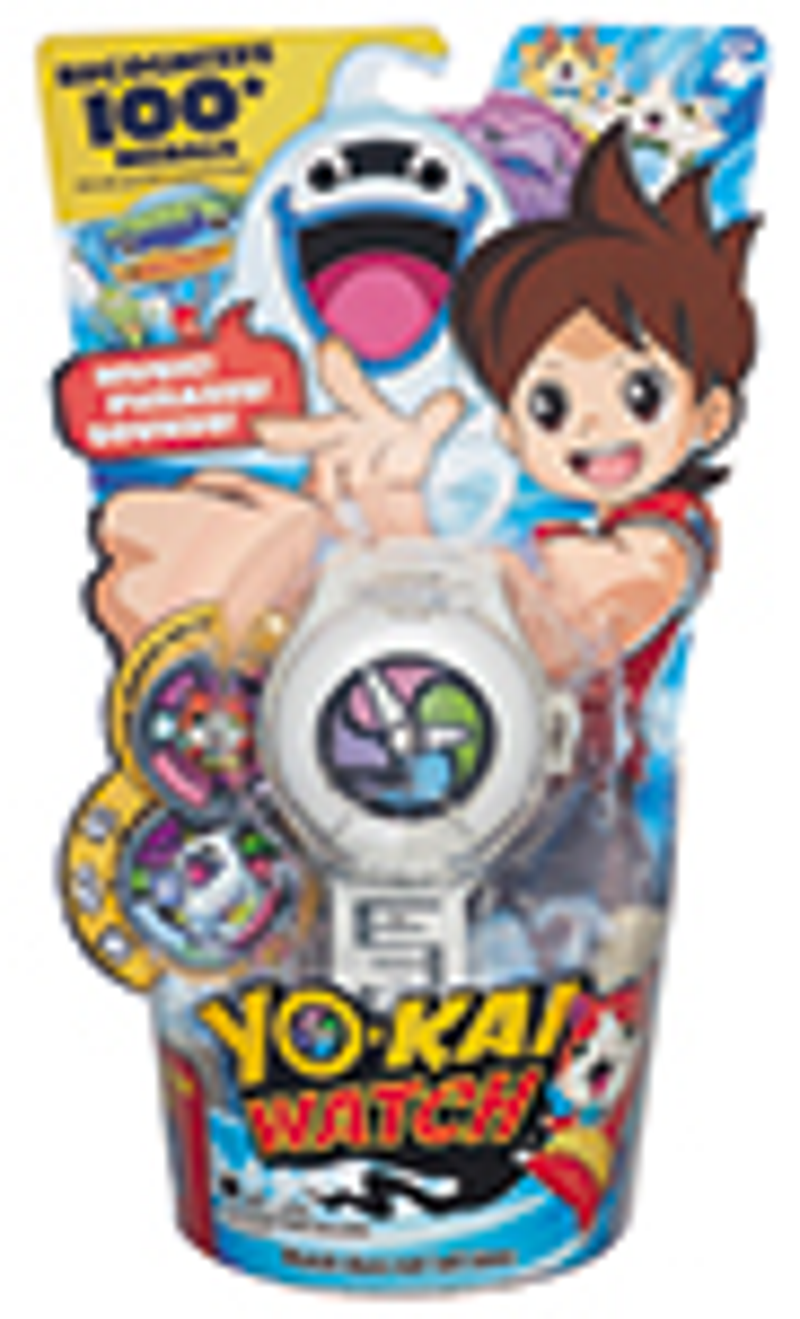 The Nintendo video games will launch in spring/summer 2016 alongside the pay TV premiere, with the Hasbro toy line slated to hit shelves in the second half of the year, and feature figures, play sets, role play items, games and trading cards. The toys will all center around Nate's Yo-Kai Watch and collectible medallions, each of which represent a different Yo-Kai.
A number of other European product deals are also in the works, with plans to launch a full slate of merchandise at retail in fall 2016. In anticipation of these releases, the Viz team will be presenting a brand development program to key retailers in the region this fall and will look to appoint regional licensing agents at the same time.
Given the success the brand has seen in other markets, and based on the reaction to a private screening of the series at the Kidscreen Summit in February, the Viz Media team is incredibly excited about the potential for the brand in Europe.
"'Yo-Kai Watch' is not just a powerhouse video game and TV franchise, it is also a cross-platform universe, underpinned by multiple supports including manga publishing and novels, toys and collectibles, games and soft goods," says Pascal Bonnet, senior director, TV sales and licensing, Viz Media Europe. "The goal is to make 'Yo-Kai Watch' a top kids' licensing brand in Europe in 2016 and to make it last. We are looking to partner with leading players in each category who provide quality products, reflecting the values of the brand–universally appealing, friendly, innovative and playful."
Bonnet attributes the brand's meteoric success thus far to a current void in the boys' action market in Japan, as well as the singularity of the brand's content.
Tayouga seconds this assessment, and predicts similar success for the brand in Europe.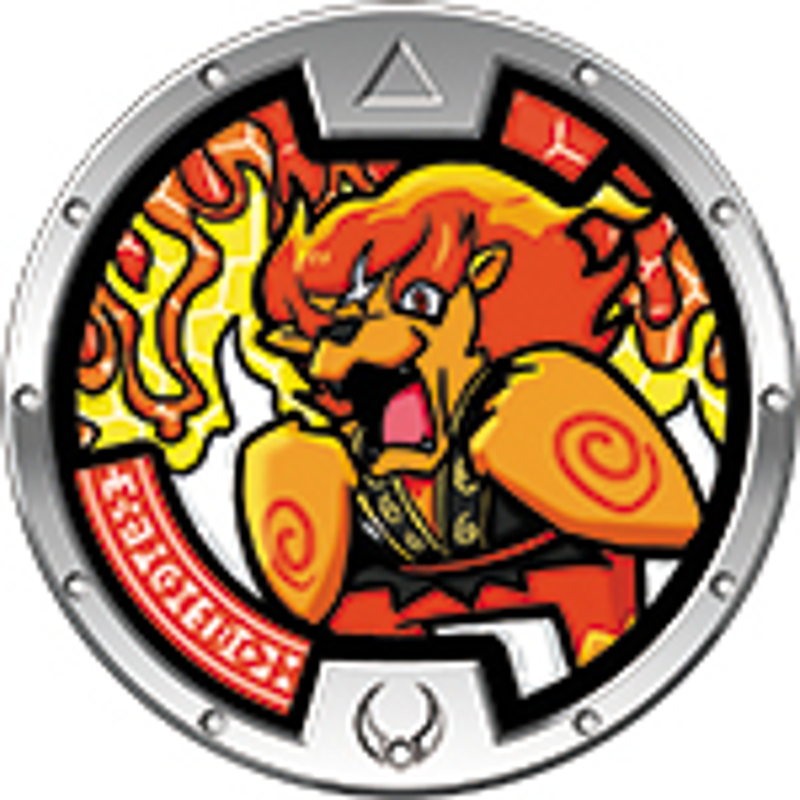 Expectations are similarly high in North America, where Dentsu and U.S. licensing partner Evolution launched the brand earlier this month.
"We have learned a lot watching the brand evolve in Japan, and a key takeaway for us was to allow the content lead the way," says Travis Rutherford, president of licensing and retail, Evolution USA. "In the North American market, the bulk of the licensed merchandise will follow the content in a tightly choreographed fashion so we can enjoy a multiplier effect."
The TV series debuts Oct. 5 on Disney XD, and will be followed quickly by the release of manga comics from Viz Media's Perfect Square imprint Nov. 3 and the Nintendo 3DS game Nov. 6. (In addition to handling the licensing of the brand in Europe, Viz has also taken global manga rights.)
Then in January, Hasbro's toy line will launch in the U.S. in advance of other consumer products, with the brand reaching full retail force in time for back-to-school 2016.
More than 25 additional partners are already signed on to create products featuring the brand in both the U.S. and Canada. Among these are World Trade Jewelers (jewelry and kids' accessories); Isaac Morris (apparel); Radz Brands and the Topps Company (confectionery); Cortina Leomil (footwear); Franco and the Northwest Company (homewares); Acco Brands, Brown Trout Publishers, Panini America and Pyramid (stationery and back-to-school); Bridge Direct, Cra-Z-Art, Just Toys, Little Buddy, MB Wolverine, Rubie's and Underground Toys (toys, role play and novelties); and Hori (video game accessories).
"'Yo-Kai Watch' successfully blends several key attributes that kids can easily engage with–imagination and discovery, the unique personas of the hundreds of Yo-Kai characters, the humor of the series, cool music and, of course, the collectability aspect of the medallions themselves," explains Rutherford. "Every time Nate helps a Yo-Kai, he collects their medallion. This fully integrated, collectible play pattern is very similar to other highly successful Japanese character brands. Kids are inspired to collect all the characters over a long period of time. They want to know their back-stories, and they enjoy digging deeper to learn more about them. Sharing this experience with friends, and this immersive engagement is incredibly appealing to kids."
While most of the Western world is eagerly anticipating the brand's debut, Level-5 is already looking to the future, planning the next stage of "Yo-Kai Watch's" evolution.
"Down the road, look for 'Yo-Kai Watch' to engage with new technologies in our products and also with cutting-edge technology concepts," hints Hayakawa. "The story will also continue to capture today's themes, including those in the Western market."
Subscribe and receive the latest news from the industry.
Join 62,000+ members. Yes, it's completely free.
You May Also Like
Loading..