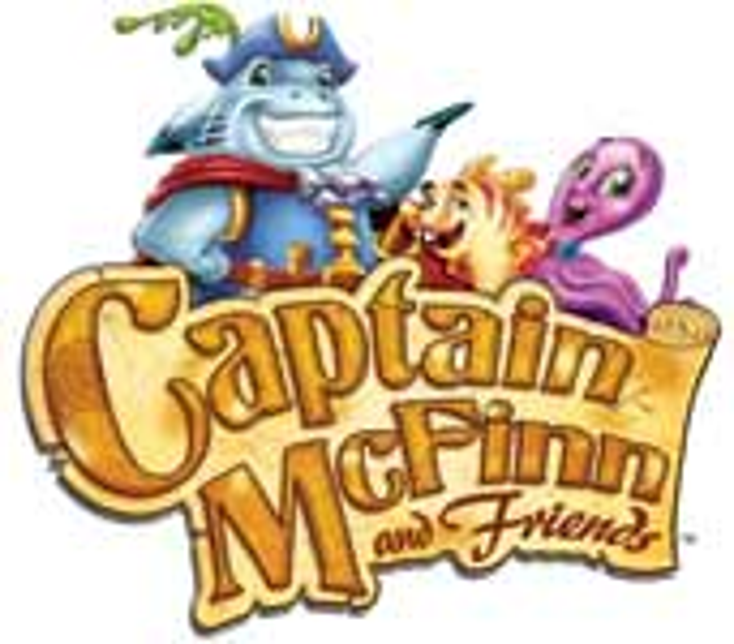 Bullying has been a buzzword over the past few years. Parents are increasingly concerned with how to stop bullying in schools. But what if you could stop bullying before it even started by reinforcing caring behavior so children were motivated to behave kindly toward each other?
That's the mission of an animated shark named Captain McFinn. Created for pre-kindergarten to second grade children, the character was introduced in 2006 as part of a positive childhood development program that takes an innovative, proactive approach to bullying.
"The creator, Phyllis Cafaro, wanted to teach children about bullying, but in a way that focused on helping children form a positive identity so they would not engage in bullying and would give them tools to prevent them from being bullied and to stand up to bullies if someone else was being threatened," says Liz Shaw, principal, Liz Laine Reps, a consultant to the brand.
The franchise's goal is to educate through entertainment. The lead character, Captain
McFinn, is a Blacktip reef shark who was the biggest bully on Sand Dusty reef until his Undersea Friends showed him the virtues of helping and caring for others. Now McFinn and his pals roam the seas spreading the word that by working together and taking responsibility for their actions and their environment, children can make the world a better place.
Cafaro wants Captain McFinn and Friends to inspire children to make a difference by doing their very best. The Undersea Friends star in a series of four books with story lines designed to show kids how to respond to situations. The stories are also available in iBook versions. The Captain McFinn website includes games, activities and animated shorts that reinforce the positive messages.
The brand is education-focused and the Captain McFinn educational outreach program, created by accredited educators, gives teachers everything they need to create safe, caring classrooms. S.H.A.R.K. Patrol (which stands for Students Help Achieve Respect and Kindness) is designed to promote positive childhood identities by fostering kindness and good friendship.
Using the Captain McFinn and Friends characters, the program engages students with fun, hands-on activities that discourage bullying while strengthening positive relationship skills. Hand puppets, games, stickers and posters are available to help get the message out in an entertaining and engaging way. A second-edition teacher's resource guide that includes detailed lesson plans with creative classroom activities, discussion questions and reproducible worksheets, will be available this summer.
"We're finding that it's difficult for teachers to reinforce good behaviors in the classroom without the proper tools, so there's enormous potential for the program," says Shaw. "The program is very positive without being preachy, so it serves a niche that has been previously unaddressed in the market. Instead of a message that focuses on what not to do, we focus on asking kids who they want to be, what kind of person they want to become."
Take-home activities children can do with their parents ensure that the message doesn't get left at school.
In early June, a stand-alone animated appisode, co-produced by Renegade Animation and Futureman Digital, will be available. The animated short with interactive elements is based on the
Legend of Captain McFinn
book. Two new CDs have also been released in time for Licensing Expo. "All Around the World" is a collection of fun, upbeat songs that echo the themes of respect, kindness and caring.
All songs feature the character Coral Rose, a princess whose throne sits on a coral reef. Coral Rose travels the world following the pull of the tides in search of coral reefs that need her healing powers. A live-action music video with integrated animation will support the CD.
A second CD, "Rocking the Clubhouse," will also debut at the Expo. The new CD will tie in to a mall-based program now in development. Onsite mall events are being developed to take the program into communities.
Stedman Graham, long-time partner of Oprah Winfrey, is working with the McFinn creators on a new positive identity program targeted to school-age children. The program is currently in development.
The creators of Captain McFinn and Friends will be looking at new licensing partnership opportunities at Licensing Expo.
"We'd love to see an animated TV series," says Shaw. "The characters could translate to a wide variety of merchandise, from t-shirts and school supplies to toys."
Subscribe and receive the latest news from the industry.
Join 62,000+ members. Yes, it's completely free.
You May Also Like
Loading..