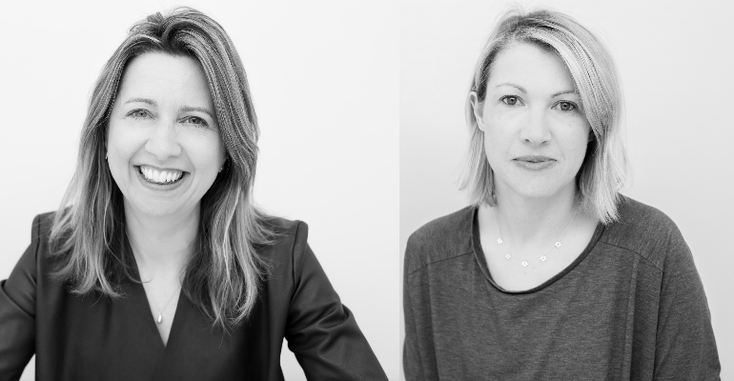 We took a time-out with Jodie Morris, executive director, content, audiences, Acamar Films and Natalie Harvey, executive director, licensing, merchandising, Acamar Films, to get an even-split insight into the world of content creation, audience curation and product innovation underway at the studio behind one of the world's most popular preschool bunnies. 
License Global
: We're all glued to our screens thanks to the new stay-at-home culture. How has COVID-19 impacted "Bing's" audience engagement?
Morris: With lockdowns imposed across the world, we saw an immediate growth in engagement across multiple "Bing" touchpoints. As families adjusted to a "new normal" of being at home and spending more time with devices, we witnessed a huge surge in viewing via our global network of "Bing" YouTube channels – with lifetime views of "Bing" on YouTube having increased by 60 percent since March. Similarly, "Bing's" global social reach increased by 50 percdent during the same period, allowing us to engage
a bigger audience than ever before. 
Meanwhile, our mobile app "Bing: Watch, Play, Learn" has gone from strength to strength in 2020, having now rolled out in the U.K., Italy and Poland. During the peak of lockdown, we saw a notable increase in downloads, game play and viewing – and we're thrilled to note that over half a million Bingsters now have the app downloaded; it means a huge amount to us to see our audience growing in this way, and we look forward to introducing the app to new territories in 2021.  
LG: Due to the lockdowns, do you think Animation will have a stronger presence across streaming platforms?
Morris: Over the last six months, we've seen streaming platforms place an increasing importance on the acquisition of high-quality animation. While live production has been significantly disrupted by the limitations of lockdown, we as animation producers have been fortunate in that writing and voice records have continued throughout (albeit with some challenges!) As a result, animation should continue to be in good supply throughout 2020/21, providing platforms with highly valuable content that will keep children engaged and entertained – driving vital audiences and family subscriptions.  
LG: You work hard to keep in communication with the fans, parents and Bingsters. What trends have you seen emerge?
Morris: In the early days of lockdown, we launched our "Staying at Home Together" campaign via "Bing" social channels in the U.K., Netherlands, Spain, Poland and Italy. We felt moved to show our support and solidarity with the many Bingster families we knew were at home trying to juggle the challenges of lockdown while keeping small children occupied. Our social team was delighted to see such a positive response to the interactive content we shared – content that encouraged children to engage, create, collaborate and not just passively consume. We have always felt such a strong sense of community with our "Bing" audience, and this feeling has only strengthened during recent months. To see photos or hear anecdotes of children around the world finding comfort in our stories, our characters and our products makes us extremely proud.  
LG: How are you looking to adapt your licensing strategy moving forward through the new normal?
Harvey: Acamar Films' global expansion strategy for "Bing" is a continued focus, and we are moving ahead as planned on various exciting projects. Of course, some areas of the business were temporarily affected due to theme park closures, for example, but these are now getting back to normal. We even signed a live stage show partner for The Netherlands and Belgium during lockdown. It has always been our goal to deliver an emotional connection between our licensed products and Bingsters, and it is imperative that we are consistently offering compelling and thoughtful licensing programmes across various consumer touchpoints.   
LG: What do you think fans will want once we emerge from this?
Harvey: Acamar Films always puts Bingsters and grown-ups at the heart of everything we do. We understand it's been a challenging period and that many families are looking forward to getting back to some semblance of normality. With this in mind, we are committed to supporting our audience online, continuing to engage a positive sense of community, which has emerged even more so over the last few months.  
LG: You're an exhibitor at Festival of Licensing, what are you hoping to achieve with a global networking event of this scale?
Harvey: We're very much looking forward to being part of the Festival of Licensing Oct. 6-8, with our virtual "Bing" booth. Despite the unprecedented global situation, we are so pleased that the appeal and strength of "Bing" has allowed us to close some deals and sign new partnerships during this period. It's been amazing to have achieved what we have done this year, and we hope to continue to generate new business, meeting new retail, licensee and agent contacts across many markets. 
Acamar Films is exhibiting at
To see what they and many others have to offer, 
Read more about:
Subscribe and receive the latest news from the industry.
Join 62,000+ members. Yes, it's completely free.
You May Also Like
Loading..