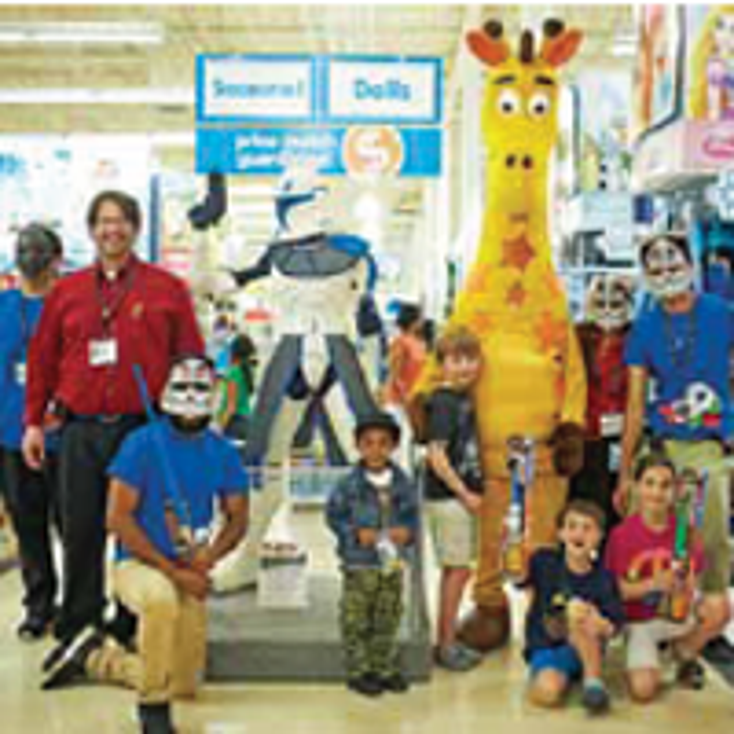 As he celebrates 30 years with Toys 'R' Us, this merchandising executive is still looking for the next hot product and newest trends that will keep the specialty retailer at the top of its game.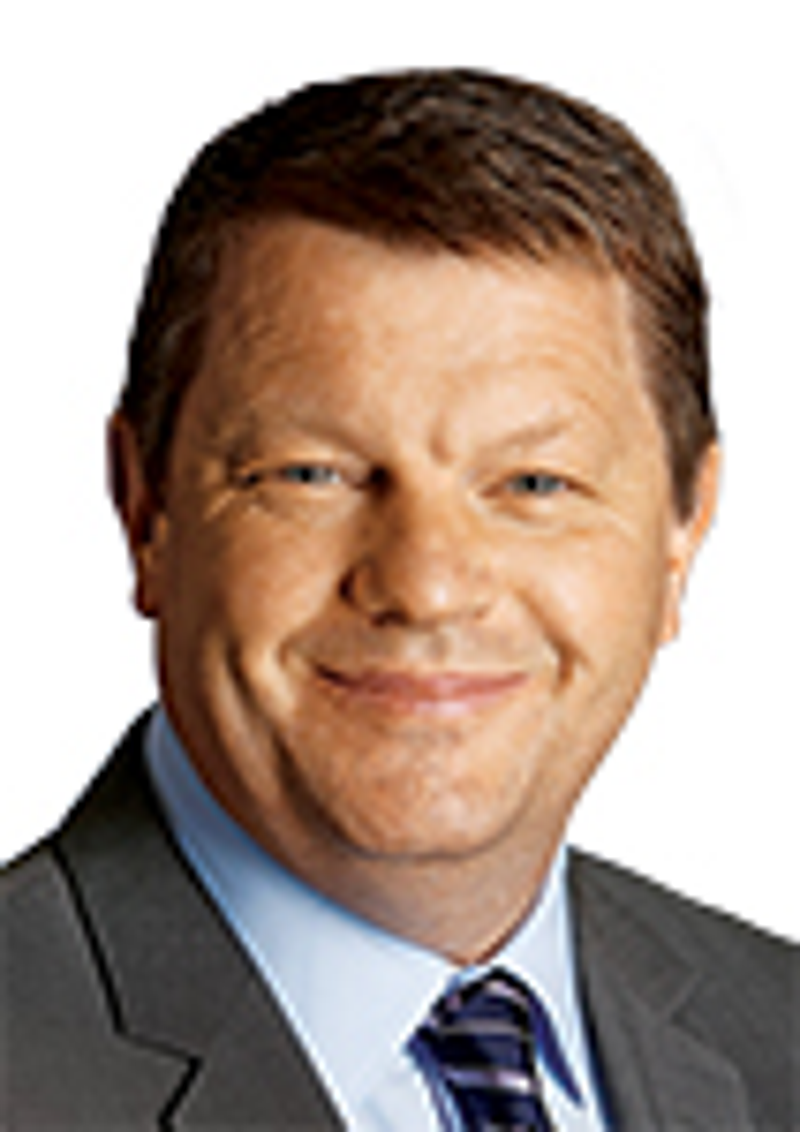 Richard Barry, executive vice president and chief merchandising officer, Toys 'R' Us
While it continues to implement new initiatives across its business as part of its transformation strategy created in March 2014 to improve performance and drive growth, Toys 'R' Us remains one of the most important retailers in the brand licensing sector worldwide.
And Richard Barry, executive vice president and chief merchandising officer, is one of the most important executives because he ultimately decides which licensed products get some shelf space and which don't.
While TRU faces several challenges typical to many traditional retailers, it continues to make improvements to its store operations, design, e-commerce platform and global businesses. The specialty retailer, which has 870 TRU and Babies 'R' Us stores in the U. S., 725 international stores and more than 235 licensed stores in 37 countries,
moves an incredible amount of merchandise annually, with total revenue hitting $12.4 billion in 2014. And a significant portion of that can be attributed to licensed products.
Certainly, Barry is no novice to the toy industry or the licensing business. Barry began his career with TRU in 1985 as a part-time employee in the U.K. Through the years, he moved up the ranks and in 2004, he was promoted to merchandising director for TRU International, where he managed several categories including video games, electronics, learning and sports. Since then, he has held several key positions until his most recent role, which he has held since October 2012.
While Barry is celebrating his 30th year with TRU, he continues to focus on best-in-class partnerships and delivering the hottest and most innovative products to consumers around the world.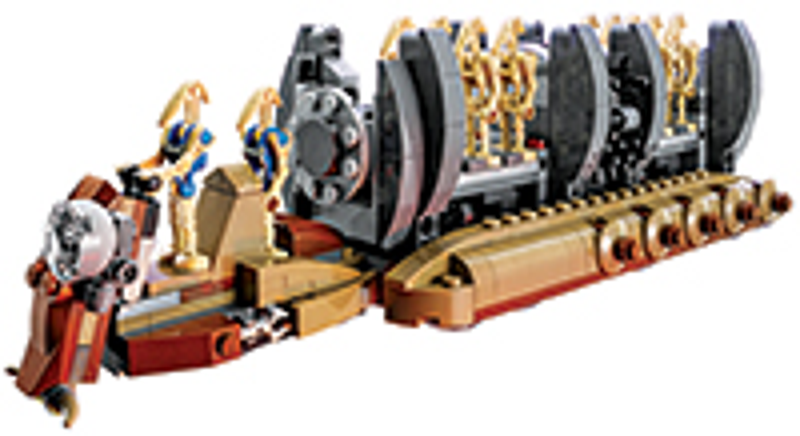 "We want to showcase a wider assortment and bring to market exclusive products, which is a very important part of our strategy," says Barry, who, in addition to the TRU and BRU stores, oversees all merchandising for FAO Schwarz and e-commerce. "We absolutely look at everything, I don't think there is a single product we don't look at."
While TRU is a major partner with many of the world's largest licensors, Barry says that he maintains a significant relationship with many smaller players as well.
"We have a unique opportunity to take a property that others wouldn't because they only look at the top four or five products," he says.
As part of the retailer's transformation strategy, Barry says that the racetrack store design has been reconfigured to create a "cleaner, brighter experience for customers and it continues to offer the best possible feature sections and end-caps."
One of TRU's most important merchandising programs is the What's Hot Shop in the front of its stores, which is refreshed regularly and typically features top licensors, theatrical releases and seasonal merchandise. Some of the recent examples include an Activision "Skylanders" shop and a Disney
Frozen
shop, which featured 300 products. In addition, the top initiatives in licensing this year include the following:
Avengers: Age of Ultron

–TRU created a major program for Marvel's latest movie, which has set box office records since premiering last month. A special promotion featured a free new Marvel comic with any purchase of $25 or more.

"Blaze and the Monster Machines"

–TRU was the first retailer to feature the new Fisher-Price toy line based on the Nickelodeon kids' TV show. It was launched last month and will continue to be an exclusive through July.

Star Wars

–TRU launched its year-long celebration of the new

Star Wars

franchise last month with Star Wars Day (May 4, or "May the Fourth [Be with You]") featuring an exclusive VIP sweepstakes, in-store events and exclusive new products, which included products such as the

Star Wars

Battle Droid Troop carrier, the Coruscant Police Gunship from LEGO and the Operation: Star Wars Edition and R2-D2's in Trouble: Star Wars Edition game from Hasbro. He says: "Since the debut of the

Star Wars

toy line nearly 40 years ago, Toys 'R' Us has been a one-stop destination for generations of

Star Wars

enthusiasts looking to find the broadest assortment of playthings and collectibles based on the hit series. This year, and in the years to come, we are leveraging our global footprint and toy authority position to bring this hot property to fans around the world, providing them with best-in-class products and exclusives, epic in-store boutiques, special events, unique promotions and much more."

Jurassic World

and

Minions

–Plans are in place to launch a combined shop this month for Universal's two major summer films, which premiere June 12 and July 10, respectively.
Another key part of Barry's responsibility and TRU's strategy is the Global Commercial Committee, which is comprised of a team of merchants from various territories. According to Barry, the committee's goal is "to execute a unified approach to key merchandising initiatives through implementation of best practices, communication and collaboration, as well as the development of key merchandising and licensing partnerships."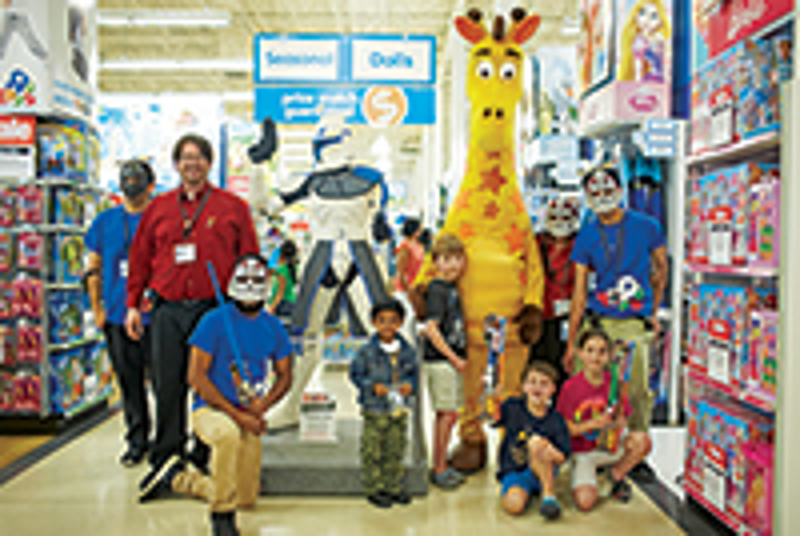 Looking ahead, Barry says TRU will continue to offer a wide assortment of products to support entertainment and brand franchise properties, develop more in-store events and online content to engage its kids audience, and support other trends in the toy industry.
"This year there is some incredible innovation coming in the world of robotics, educational and pet categories, and we are watching the YouTube phenomenon very closely," he says. "Other categories and areas of interest include collectibles, really driven by the success of Shopkins, and construction, driven by success of LEGO.
We want to be the place for building, nurturing and romancing entertainment properties and toy trends," says Barry. "Our position as a global retailer enables us to execute in very unique way.
Read more about:
Subscribe and receive the latest news from the industry.
Join 62,000+ members. Yes, it's completely free.
You May Also Like
Loading..