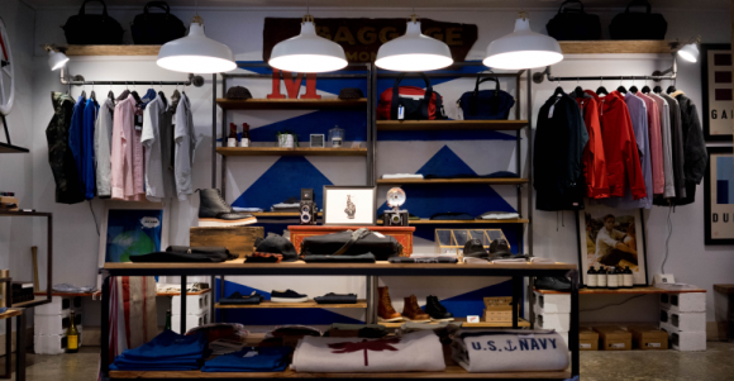 The outbreak of COVID-19 and the subsequent pandemic measures facing the globe are surrounding us all with something that can only be described as a "new normal." Videoconferencing is keeping millions of professionals working from home connected, not to mention bringing outlier brands like Zoom to the forefront of the stock market. Influencers and digital natives are helping us educate and entertain our kids as the digital, media and interactive economy booms. Grocery shopping has become a restrictive run for essentials leaving luxury items at the bottom of the list, and retailers with an online presence are facing unprecedented demand for items to guide us through life under quarantine. Life across the board – from the U.K. to Europe, Asia and the U.S. – is now facing significant change. With this new normal in mind, how are consumers behaving, and what are the opportunities for retailers emerging from the crisis?
A Snapshot of Consumer Behavior
According to
,
U.S.
consumer behaviors surround three key elements;
protect, entertain
and
connect
. For the rest of the Western world, the rule still stands. Essential purchases of healthcare and hygiene items are at an all-time high, with hand sanitizer, toilet roll, cleaning products and protective equipment on the top of our list along with groceries to see us through weeks in "the great indoors."
Media consumption, too, is at an all-time high, with 95 percent of consumers stating they're spending more time on in-home media consumption and activities (
). While news coverage understandably dominates media consumption, the five million app downloads for Disney+ and the creation of
are the case studies proving GlobalWebIndex survey's 50 percent rise in streaming service use across 13 markets. Furthermore, this rise in programming, narrative engagement and amount of people stating they've "completed Netflix" will undoubtedly link back to collaborative and licensed consumer goods engagement once luxury purchases return to the agenda for buyers. However, 30 percent of consumers surveyed had no intention of delaying luxury purchases, while only 15 percent had placed a stop on buying clothing, shoes and 'unnecessary' items.
In fact, the top purchase areas for those venturing online include household products (71.6 percent), food (69.5 percent), personal care (68.5 percent), health products (58.7 percent), books, movies and streaming (31 percent), clothing, footwear and fashion (28.7 percent), beauty products (25.5 percent), electronics (16.2 percent), alcohol (15 percent), toys and games (14.7 percent), sports and workout equipment (9.3 percent) and furniture and home improvements (8.3 percent). (
)
Mobile usage rise of 70 percent hints at the massive uptick in social media consumption. This, in itself is the major opportunity for retailers to engage with consumers; using video and ad campaigns to spread messages of well-being, community and even take a swing at the virus itself. This also allows retailers to enhance its brand presence to a captive audience, such as
festival streamed online to millions of viewers with acts such as Snoop Dogg taking center-stage.
Gaming is also facing unprecedented demand from the 'stay-at-home' economy across the world, as PlayStation Network and XBOX Live work to connect millions of gamers throughout all times of the day. With global sports events cancelled, World Boxing Super Series is pitting real-life heavyweights against one another in esports sessions as digital sports streaming rises, Minecraft is helping to educate kids in its Minecraft Market, Twitch is streaming to over 1.5 million concurrent viewers and Steam is supporting 20.7 million users on any given day (
).
With 14 percent of people surveyed across the world stating they're struggling to buy board games and items to entertain the family, the opportunity for retailers to move on a captive family market is undeniably present if they can navigate the rebounding global supply chain. Speaking with
, Hasbro stated its line of games from Operation to Connect 4, Monopoly and beyond were facing unprecedented demand as the company's share prices soared.
The 75 percent rise in both U.K. and US ecommerce markets (
) is also giving retailers with an online presence and fulfillment departments still in operation chance to engage with an ocean of buyers stuck at home. What's more, is that the increase in ecommerce activity is creating a new kind of attention grab for the captive market of mobile users and sofa surfers, with ASOS and Nasty Gal creating content via hashtags for those at home, BoohooMAN and Revolve using Instagram Live to reach buyers and host events, as well as TikTok's rise in users is presenting new opportunity for retailers looking to reach consumers.
A prime example of retailers adapting to change and enhancing efforts to connect with buyers is Walpole, the trade body representing the U.K. luxury industry which is driving a surge in brand engagement online for its associates, ensuring the digital landscape of U.K. luxury becomes a "virtual bond street." (
). Unsurprisingly, this has also led to a focus on apps and AR browser experiences for retailers to increase their engagement more so and add an edge on the home-buying experience. Brands like Les Petits Joueres, an Italian handbag label, is creating virtual showrooms for its clients (
).
Consumers are looking for activities, from baking to knitting, according to the
, and that also includes an uptick in fitness equipment such as Yoga Mats and exercise equipment as consumers look to health and fitness while stuck indoors. According to the
, John Lewis and Halfords are acting on a significant uptick in home gym equipment and bicycles respectively, as well as Amazon building on personal downtime with Coronavirus changing the Amazon U.K. Bestseller Charts into a book club list of virus and apocalypse novels.
The world isn't going anywhere, and because of this, consumers for the most part have more time on their hands and are looking for new ways to connect with the ones they love, bringing opportunities across the board with gaming and download culture, streaming and media, board games and family time, food and fitness as well as connective technology.
The retailers that can, are adapting to the outbreak and the opportunity of captivated demand so rapidly, that the increase in ecommerce, the strengthened delivery infrastructure, the increased demand, the next-gen social media engagement and the inclusion of new technology is forcing the ongoing evolution of retail further, faster and in more fascinating ways than ever before.
Read more about:
Subscribe and receive the latest news from the industry.
Join 62,000+ members. Yes, it's completely free.
You May Also Like
Loading..