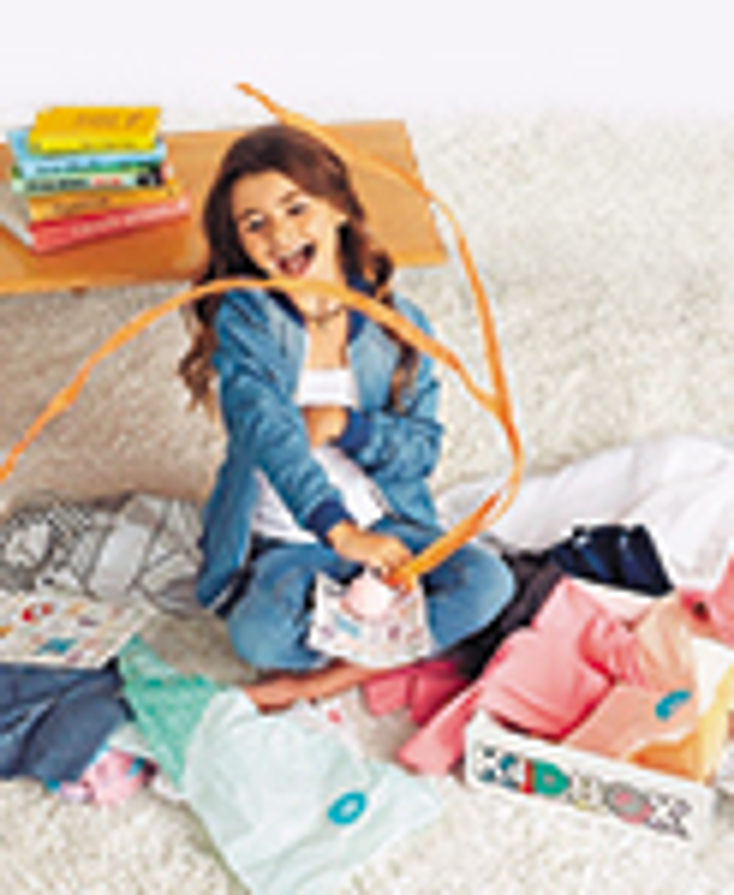 Subscription box services are offering a whole new avenue for brands and retailers to reach and interact with consumers.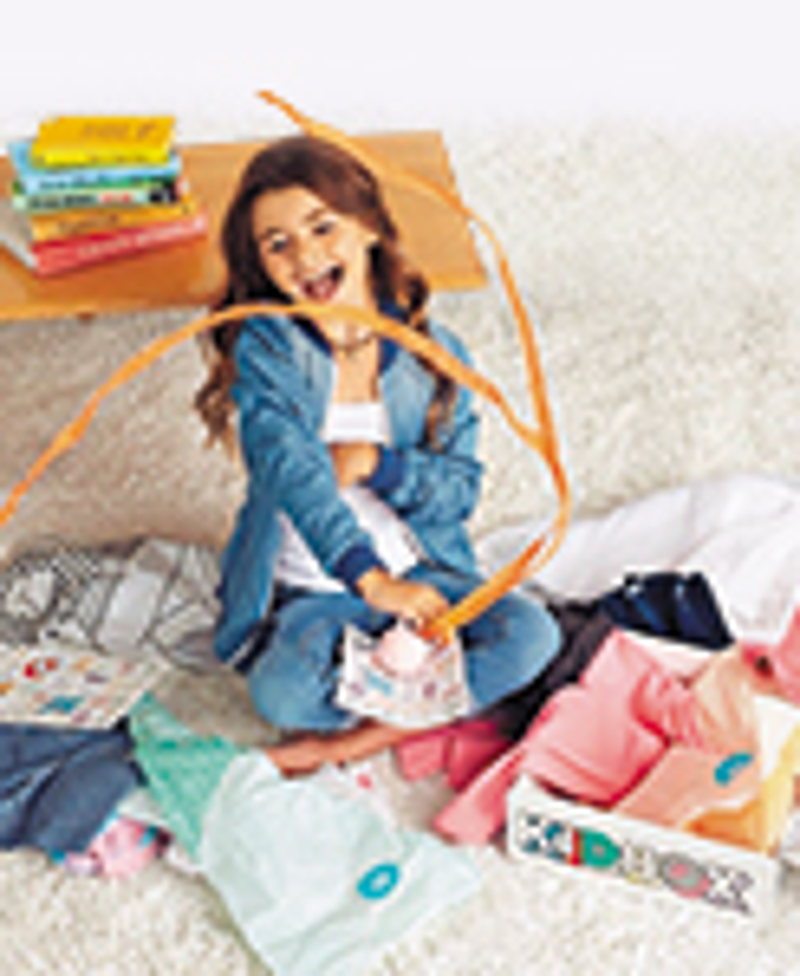 The phenomenon started in 2010 with what is widely considered the first such service, Birchbox, which delivers 4-5 personalized beauty samples every month. In the seven years since, the world of box services has exploded, with some estimates now putting the total number at more than 2,000.
Box services are part of a growing segment of e-commerce being referred to as subscription commerce, a.k.a. "subcom," which also encompasses services that offer recurring delivery of household staples like Amazon Subscribe & Save.
The concept of subcom is not actually new. Think of the Columbia Record Club, which hit its peak of 16 million subscribers back in 1996. What is different now is
the application in a world of e-commerce.
The subcom giants of today operate on a wholly different level than their predecessors, using data metrics and complicated algorithms to produce product suites that appeal to consumers based on their self-identified preferences, as well as larger cultural trends that can now be tracked via social media and Internet traffic.
The appeal to retailers and manufacturers is clear: not only do box services offer a form of recurring revenue, but they also offer access to a wealth of information about consumers and fans that, in this data-driven age, is invaluable. This is why many major retailers, including Walmart, Target and Starbucks, are entering the box game. They already have successful retail platforms in place, but what a box service provides them that their stores–and even their websites to some extent–don't is data, detailed metrics on consumer behavior and preferences.
Additionally, these services appeal to a highly desirable group of consumers: the majority of box service subscribers are 25- to 39-years-old with above average income and education levels, according to Hitwise.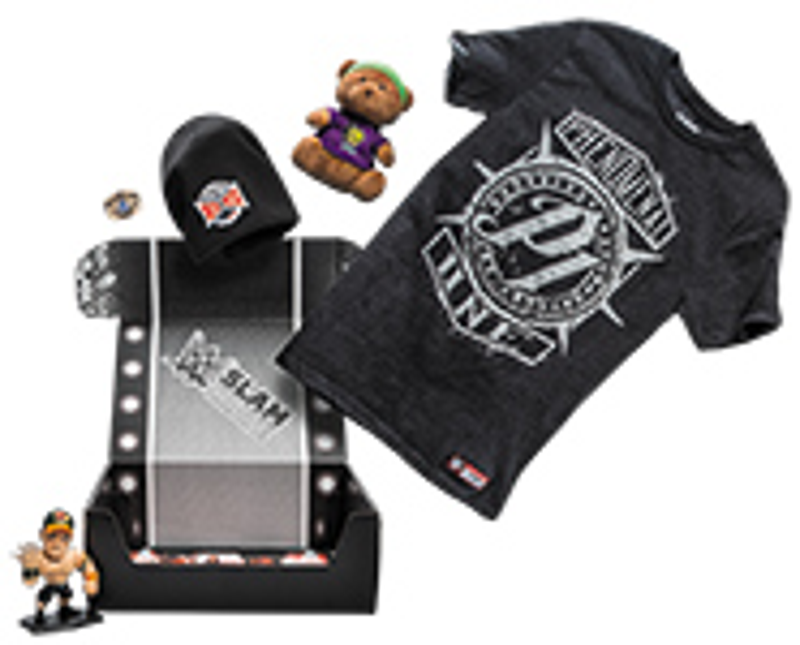 What is somewhat more surprising is consumer enthusiasm for the concept, which goes against common purchasing paradigms. In most cases, box service subscribers commit to spending a certain amount of money on a regular basis without knowing exactly what they're buying. In fact, this is a large part of the appeal.
"It probably seems a bit strange to people who don't participate in it, but for people who do, it's very interactive and community-driven," explains Mark Robben, director of marketing, Funko, which launched its first box service in 2015. "It's just a little bit more nuanced than walking into your neighborhood store and picking up exactly what you want off the shelf. Instead, it's about fun, surprise and anticipation. It's about knowing that you're going to get a box delivered to your house, but not knowing specifically what's going to be in it."
That aspect of surprise and anticipation is in fact central to the format's success, along with a few other key factors including:
Value:

Most boxes offer a suite of products whose total retail value is much more than the subscription fee.

Convenience:

Boxes are delivered directly to a consumer's home, with free return shipping in many cases.

Curation:

In addition to data, which allows for individualized customization of product compilations, most services also boast a team of category experts helping to select the products and identify trends.

Exclusivity:

For collector-targeted box services, the idea of receiving products that can't be found anywhere else is a key draw.

Experience:

Social media teases about the contents, the packaging and box itself coupled with the experience of receiving, discovering and then sharing the moment with other subscribers are all a huge driver of the format's popularity.
Brian Mann, vice president of licensing at Loot Crate, a leader in fan-targeted box services, says that the experience surrounding each of its boxes is just as important as the box itself.
"We look at what we do as a transmedia storytelling vehicle. We're telling stories through product," he says. "It becomes a place where community can gather, where you can find people with a shared interest and shared values."
Unboxing videos have become a web mainstay, and Loot Crate takes it a step further with pre-box teases and even content exclusives coordinated with IP owners.
For example, in April, Loot Crate worked with Twentieth Century Fox and GoPro to release a series of "leaked transmissions" from the spaceship Covenant, exclusive video content that teased both the upcoming film
Alien: Covenant
and Loot Crate's limited edition
Alien
-themed box (which was released on
Alien
Day, April 26).
"Anything facing our community, we're there, physically and digitally, creating content and surrounding it with experience," says Mann. "We deliver from a point-of-view that is distinctly fan-first. We interpret the inside or deep cut of a brand–the elements that get at the emotion of the IP–so that when someone opens up our crate, they think, 'You get me Loot Crate, and I love that feeling so much, I want to share it with all my followers.'"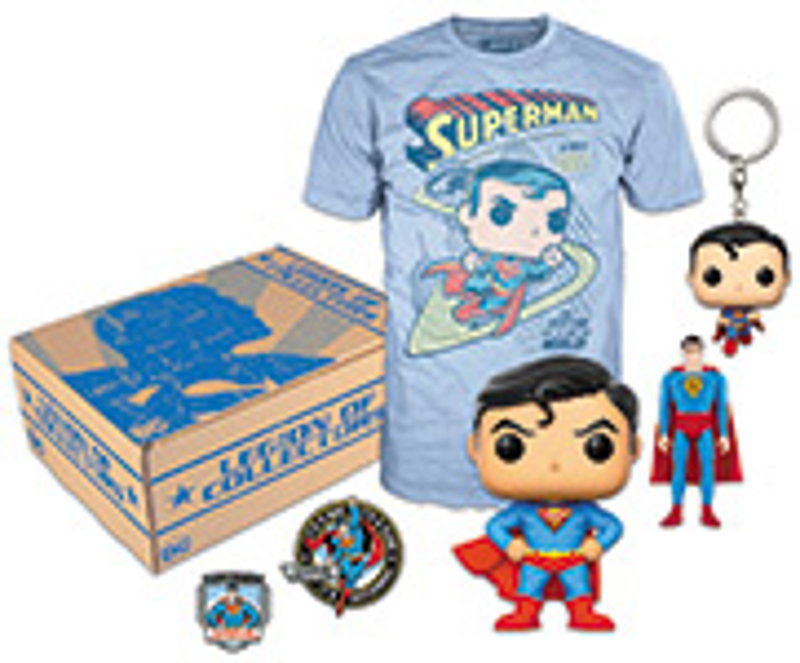 This kind of consumer engagement creates a huge marketing opportunity for brands that goes well beyond product sales.
"Our partners see our service as a vehicle that introduces their brands to customers or gets product into customers' hands who may not have considered that brand," says Miki Racine Berardelli, chief executive officer, KidBox, an apparel box service for kids. "It's a strong brand awareness and brand positioning moment."
Box services also present a huge opportunity for licensees. Loot Crate features a vast array of brands across its various services ranging from Marvel and WWE to its newest segment, sports, in partnership with Major League Baseball. And Loot Crate boxes, which sell for anywhere from $16-$50, are filled with licensed products (about 80 percent of which are exclusive to the box, according to Mann) that are created both in-house by Loot Crate under license and by third-party licensees.
One licensee in particular, Funko, creator of the popular Pop! Vinyl collector's figures, saw the launch of their own subscription box services as an opportunity to branch out from wholesale and reach consumers directly.
"We knew that we wanted to start a direct-to-consumer business, but we didn't want to compete with our retailers," explains Robben. "The subscription business was a great way for us to do that."
Funko now has four different box services–Marvel Collector Core, the
Star Wars
-themed Smuggler's Bounty, the DC Comics-themed Legion of Collectors and its newest offering, Disney Treasures, which sell for $25-$30 each. Funko uses its expertise as a licensee to develop all the products in its boxes in-house, and each item is exclusive to the box.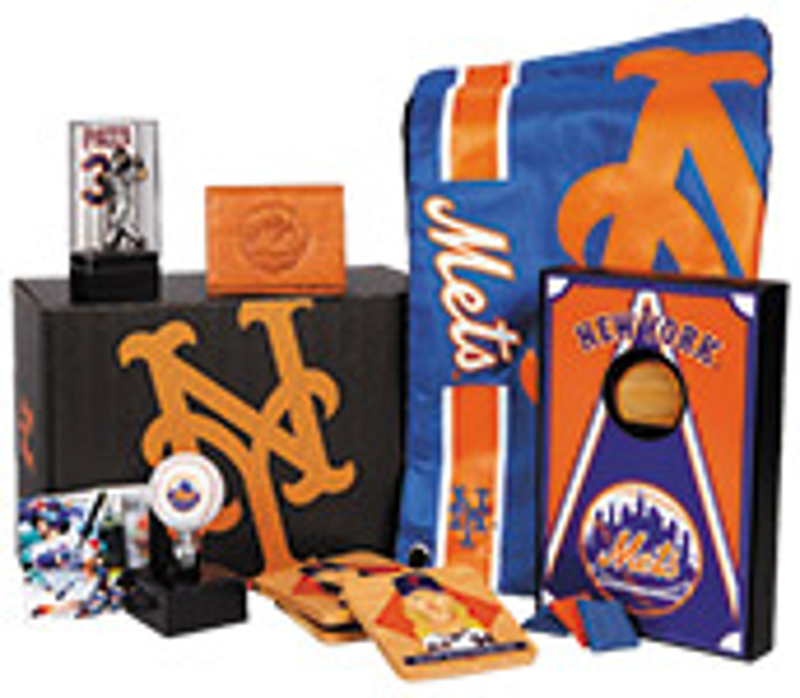 The ability to directly source the products in their boxes both helps Funko and Loot Crate deliver on a key component of all box services–value. The value factor has proven to be one of the more challenging aspects of the business model, making it difficult for fledgling box providers to make a profit, especially when factoring in the expense of shipping and quality packaging.
In fact, the packaging of the boxes themselves has become a core attribute of the experience, and consumers now have high expectations.
Loot Crate has set the bar with innovative boxes that often can be transformed into a product in and of itself. A recent
Ghostbusters
-themed box created in partnership with Sony Pictures, could be turned into a replica of the proton pack; while a "Walking Dead" box created in partnership with AMC included a zombie mask that pulled out of the corrugate packing material. Loot Crate's boxes are so popular they have their own hashtag: #CrateCraft.
Of course, fan-targeted collector box services are only one iteration of this new retail format. Fashion box services such as StitchFix and Trunk Club are also a hugely popular segment, and operate a bit differently. Rather than an up-front charge (although some services do charge a small, initial "styling fee"), these services ship a box of items that can be purchased a la carte. Generally, there is an additional discount if a subscriber chooses to keep the whole box.
One such service, newly launched in the fashion space, is KidBox, which sends kids a box of 6-7 seasonal apparel items based on a style profile filled out by parents. The family has 10 days to decide which items they'd like to keep and the cost to keep the whole box is $98. Additionally, for every complete box sold, the company donates an outfit to a child in need through the charity K.I.D.S./Fashion Delivers.
A healthy portion of the brands on offer from KidBox are licensed including Diesel, Lucky, 7 for all Mankind, Roxy and Jessica Simpson, along with a host of owned brands like Giggle and Butter. CEO Berardelli refers to the KidBox approach as "assisted commerce."
"Time is the ultimate luxury, especially for busy parents and households," she explains. "Services like KidBox take the hassle and time consumption out of shopping."
Berardelli comes to the company with more than 20 years' experience in e-commerce for labels such as Ralph Lauren, Tory Burch and Chico's FAS, and she sees only opportunity for the box service format on the horizon.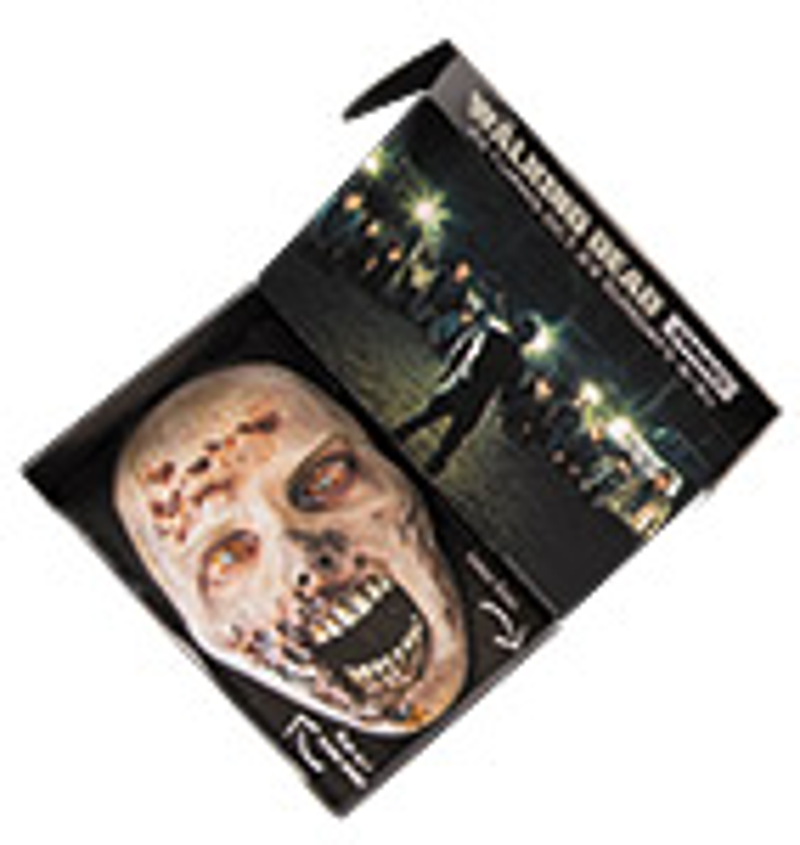 "It's very easy to execute in this age of mobile, because it's not a lengthy shopping experience," she says. "Basically a consumer opts in. That's a very easy task to complete on a mobile device. I think that's part of what's driving the success–it's a very simplified, rewarding experience."
Another type of box service that leverages the appeal of convenience and simplicity are meal kit services like Blue Apron and Chef'd.
The meal kit segment is also rife with licensing opportunity, although it tends the take the form of a larger branding moment rather than a branded product offering.
Blue Apron has partnered with Endemol Shine's "MasterChef Junior," while Chef'd has worked with Meredith's
Allrecipes
, Hershey's and the NFL Players' Association, whose themed box featured recipes from the Minnesota Vikings' Kyle Rudolph and Chad Greenway. In the same vein, the New England Patriots' Tom Brady recently launched his own meal kit series with Purple Carrot; and Sequential Brands Group signed a deal to box up the famed cooking of Martha Stewart in partnership with Marley Spoon.
In the end though, the overall appeal of box services might be much more simple than data, exclusivity or even convenience.
"Even in this day of iPhones, text messages and SnapChat, people still love to receive things in the mail," says Berardelli.
Read more about:
Subscribe and receive the latest news from the industry.
Join 62,000+ members. Yes, it's completely free.
You May Also Like
Loading..