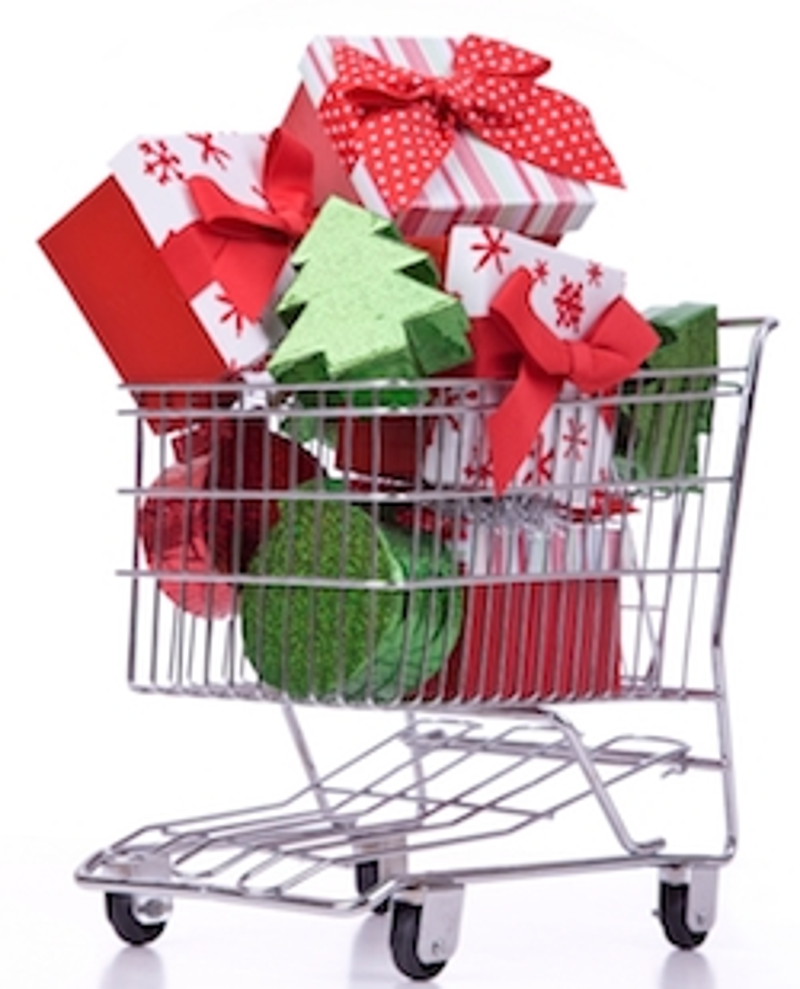 The survey also shows that the average shopper intends to do 44 percent of their holiday shopping online, the most in survey's 13-year history.
"Retailers have plenty of reasons to be optimistic this holiday season, and one of the most important pieces of evidence is the confidence holiday shoppers are exuding in their plans to spend on gifts for their loved ones," says Matthew Shay, president and chief executive officer, NRF. "While not completely throwing caution to the wind, Americans' frugal spending habits will still be visible this holiday season as they continue to rely on discounts and sales and comparison shop. Consumers will put retailers to the test when it comes to the product mix and value companies can offer today's shopper who is focused on much more than just price."
For
the eighth year in a row gift cards are the most requested gift item among those celebrating the holidays. According to the survey, 62 percent say they'd most like to receive a gift card, followed by clothing (52.5 percent), books, CDs, DVDs or video games (43.1 percent), and electronics (34.6 percent). One-quarter (24.8 percent) say they'd like to receive jewelry, up from 23.3 percent last year.
Other key findings in the survey include:
Spending on traditional items such as decorations and food will remain flat, with consumers spending an average of $104.74 on food, $53.68 on decorations, $29.18 on greeting cards and $20.30 on flowers.

One of the more popular trends in recent years–self-gifting–will decrease this year as shoppers opt to shift their budgets towards spending on others: 56.9 percent of holiday shoppers say they plan to take advantage of sales and discounts to purchase non-gift items for themselves or others.

56 percent of consumers plan to shop online, up from 51.5 percent last year. The average person plans to do 44.4 percent of their shopping online.

Consumers plan to visit discount (61.9 percent), department (59.7 percent) and grocery stores (51.2 percent). Others will head to clothing or accessories stores (36.7 percent), electronics (30.8 percent), drug (19.2 percent) and craft and fabric stores (18.8 percent).

A majority of smartphone owners (55.7 percent) will use their device in some fashion, up from 53.8 percent last year. Specifically, 35.8 percent will research products/prices, the highest amount in the four years NRF has been asking. Nearly one-quarter (23.9 percent) will redeem coupons and 19.1 percent will actually purchase items–another survey high.

Almost two-thirds (63.2 percent) of tablet owners will use their device to research and purchase holiday items, which is the same as last holiday season.

More than one-quarter of smartphone/tablet owners are now comfortable using the device to pay for merchandise at a store checkout counter. 27.4 percent said they would be somewhat or very comfortable; however, two in five (41.9 percent) say they are not very or not at all comfortable paying for items that way.

Four in 10 (40.4 percent) begin their holiday shopping before Halloween–consistent with more than 10 years of survey findings. The survey also found 40.9 will begin in November, up slightly from 38.8 percent last year, and 15.5 percent will begin in the first two weeks of December, flat with 16 percent last year.
Read more about:
Subscribe and receive the latest news from the industry.
Join 62,000+ members. Yes, it's completely free.
You May Also Like
Loading..