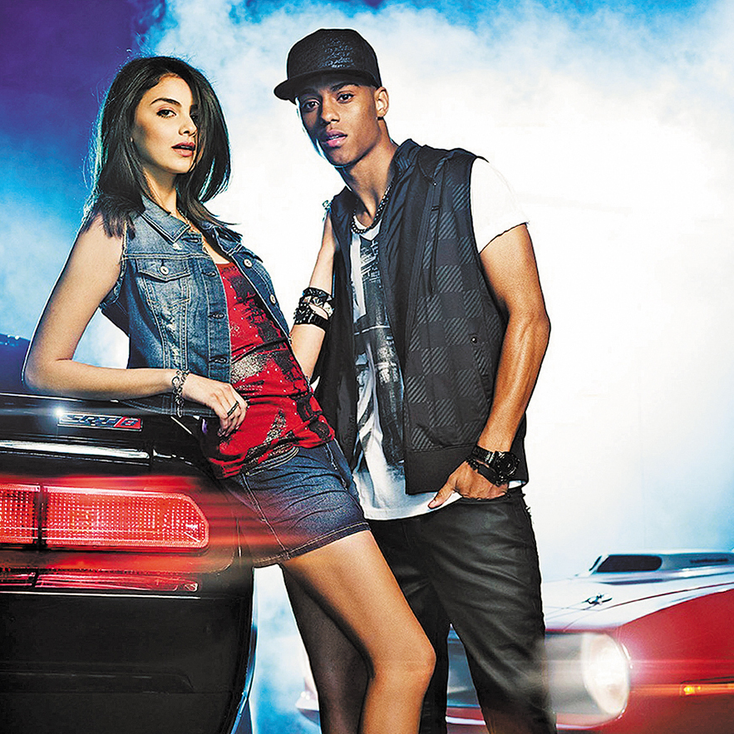 Retailers are becoming increasingly savvy, understanding that in this digital, globalized age, almost anything can be found online, oftentimes at a lesser cost. Luring a customer into brick-and-mortar locations is also becoming more challenging thanks to the multitude of choices, and retailers are being forced to evolve in order to keep a toehold on sales, both in the virtual and physical worlds.
According to global market research firm The NPD Group, the women's apparel market is back on the rise after experiencing a several-year slump. Women's apparel sales grew 3 percent in 2012, with total sales exceeding $111 billion. NPD also notes that the sales were driven primarily by "higher priced apparel, as the average selling price was up 5 percent, while unit volume was down 2 percent."
The gains topped those for the men's apparel market, which only grew 1 percent in 2012 to $57 billion dollars.
Further NPD research found that overall trips to retail locations–whether online or to brick-and-mortar
stores–were down 6 percent in 2012. Online shopping, however, still brought in $14.3 billion in sales, up 13 percent from the prior year, with women choosing department, specialty and online stores and shopping national chains less often.
These facts are by no means grim, and the sales growth is promising, especially following the lack of momentum at retail in 2009 and 2010. The truth is, retailers are looking to fresh and innovative partnerships, strategies and marketing methodologies to diversify offerings. To do so, many retailers are pairing with licensed properties and designers, facilitating additional value to apparel and accessories, and many times granting customers access to more aspirational fashion labels.
Consider Target's high/low collaboration strategy, which brings fashion's most cutting edge (and most expensive) designers to mass retail. In 2011, Target caused a fashion feeding frenzy with the debut of its Missoni collaboration, crashing its own website and selling out retail locations almost immediately. The collaborative strategy, which has been implemented at the retailer since 2000, has served as a model that many retailers continue to emulate, and hopefully capture similar success, again and again.
Although most capsule collections or retail programs of this caliber may not have enough reach sales-wise to boost a retailer's bottom line in any marked way, it does provide a significant opportunity to grab a consumer's attention and create a buzz in the marketplace, with the intent to convert more and more fickle shoppers into buyers.
Over the next several pages,
License! Global
presents 10 stellar apparel programs.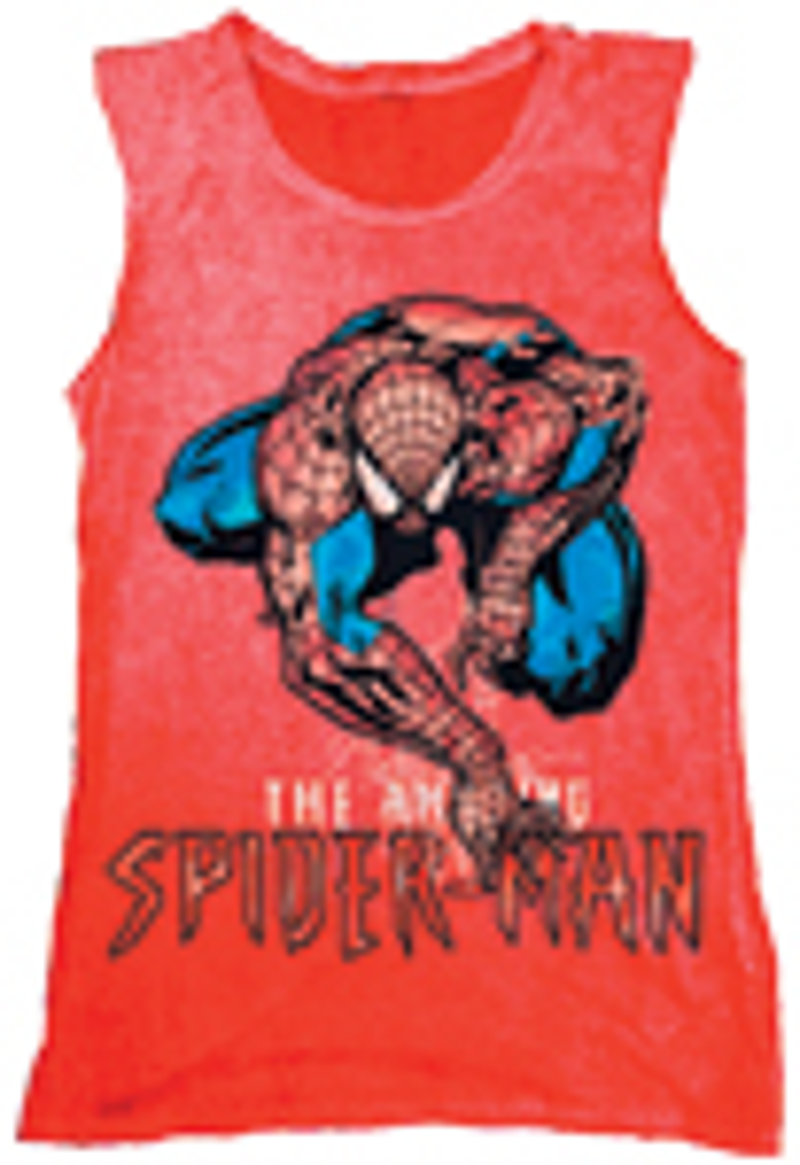 Banana Republic x Mad Men
A strong example of a perfect partnership at retail may be the collaboration between retailer Banana Republic and the television network AMC for the apparel collections inspired by the hit series "Mad Men." The exclusive capsule collections have been going strong for three seasons now, with the latest debuting this past spring. (The first collection hit stores in fall 2011.)
The collection capitalizes on the success of the show on-air, as well as the clamoring for all things mod and '60s, thanks to the impeccable styling of the series. Wisely, Banana Republic tapped "Mad Men" costume designer Janie Bryant to collaborate on the collection, which takes workplace fashion and elevates it.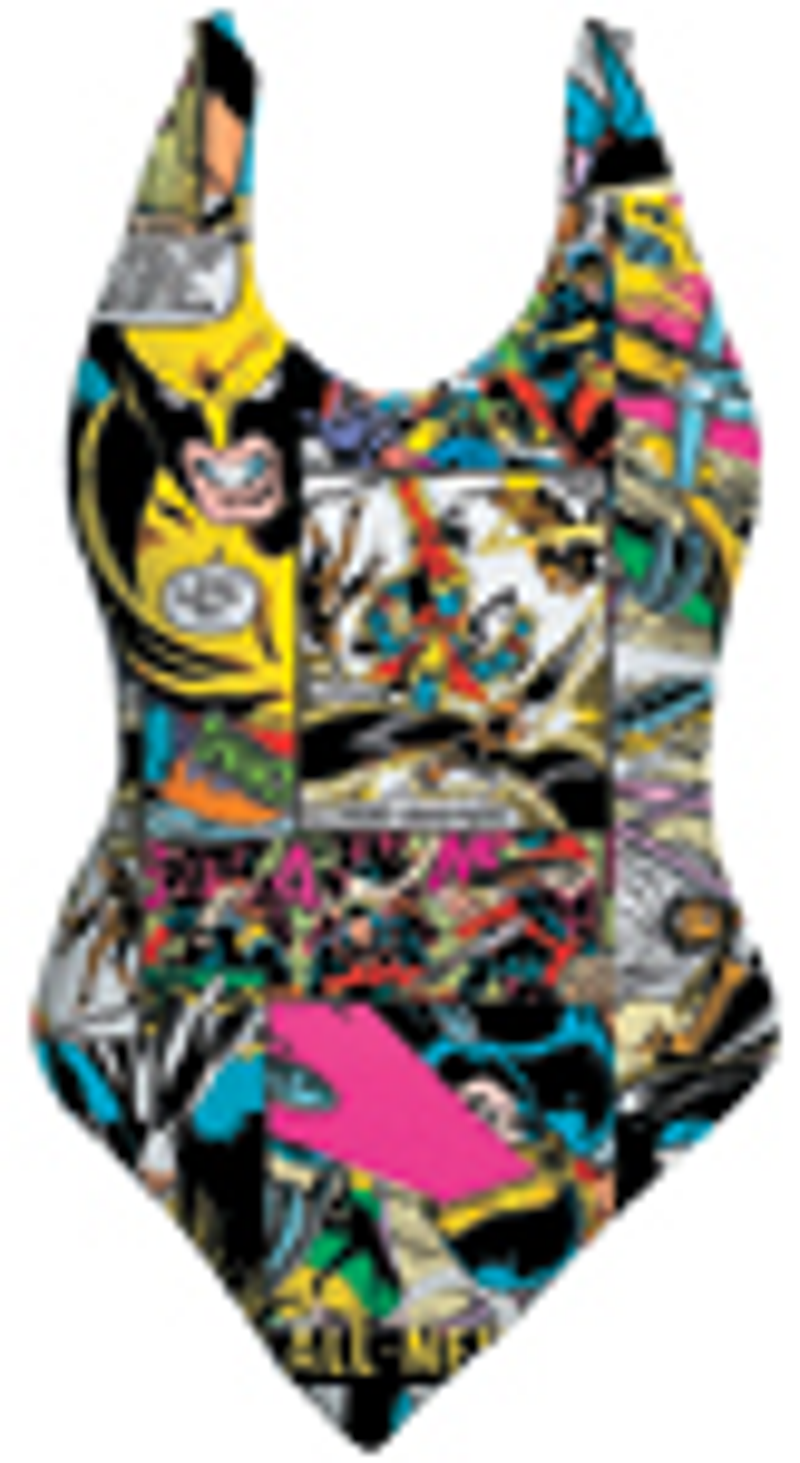 By infusing the collection (available for men and women) with elements that the characters in the series personify–the men's collections included bold plaids and stripes, echoing character Don's story arch, infusing a youthful effect inspired by his young wife on his classically traditional wardrobe; while the women's collection includes form-fitting silhouette pieces inspired by character Joan, Megan's psychedelic prints and colors and Peggy's matching accessories. Banana Republic transcended traditional apparel licensing in many ways, elevating the medium to a true fashion (and fashionable) status. The brand messaging is subtle, and the collection is integrated seamlessly into retail, with price points similar to other general Banana Republic merchandise in its more than 650 franchise locations.
"With a new era of fashion inspiration, the design process was exciting for us and allowed for lots of creativity, which is completely visible in the end result," says Simon Kneen, creative director and executive vice president, Banana Republic. "We took Janie's mod inspiration for the costumes on-screen and translated it in a way that today's Don or Megan will aspire to wear."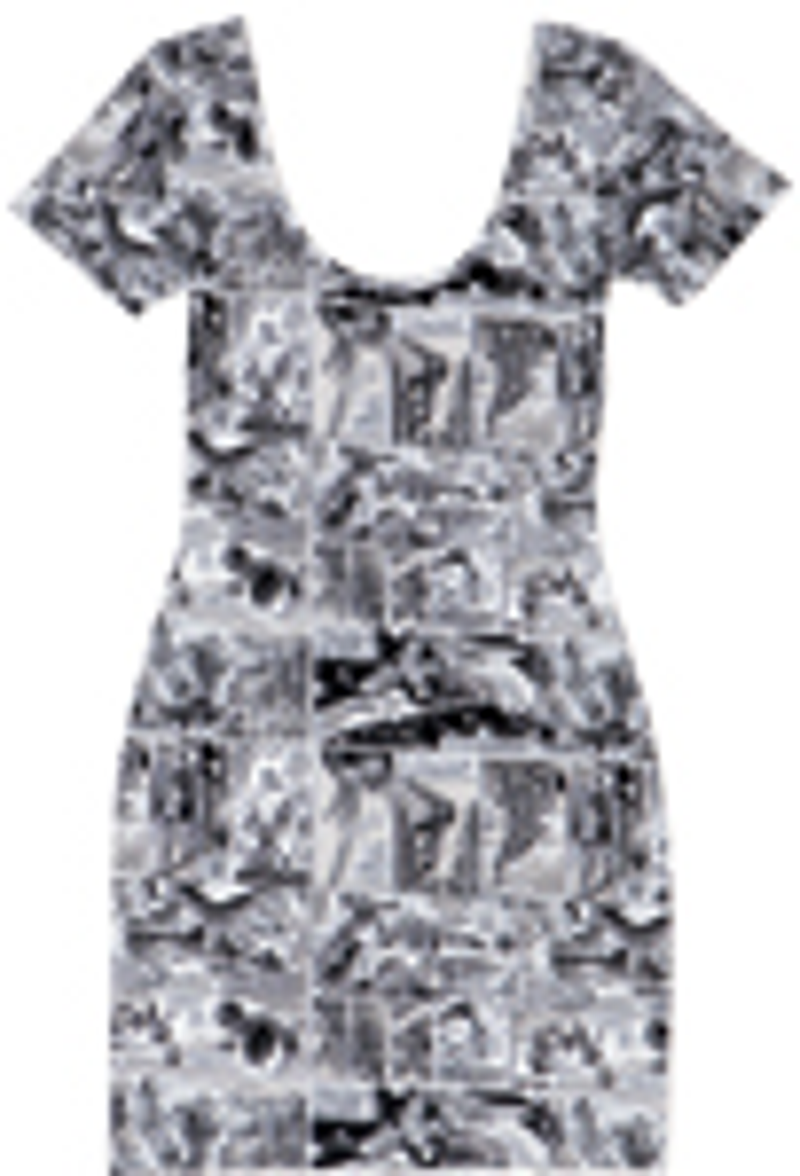 The "Mad Men" model is proving successful for the retailer, and other initiatives have been implemented since, including a swimwear collection for men and women with Milly and a limited edition capsule collection collaboration with designer L'Wren Scott, among others.
Old Navy x Disney
Old Navy has been in the licensing game for some time now (since 2009), applying a "candy store" approach to product that offers customers a wide variety of properties. Old Navy tends to focus on properties that have wide appeal–from sport league brands to properties from entertainment studios and pop culture. Established in 1994, Old Navy has steadily risen through the ranks of retail to become one of the world's most successful mass fashion merchants. (According to Old Navy, it was the first retailer to reach $1 billion in annual sales in less than four years of operation in 1997.) It offers styles for the entire family–from baby to adult–that are on-trend, affordable and available to more than 90 countries.

In July, the retailer paired with the world's No. 1 licensor Disney Consumer Products, according to
License! Global's
Top 150 Global Licensors list, and launched a new collection that features Disney's most iconic character: Mickey Mouse. The Mickey Through the Decades collection highlighted the beloved character with classic, rarely seen art on a range of vintage-style t-shirts for men, women and children.
"By combining Disney storytelling with Old Navy's relaxed, playful styles, we've achieved a product line that truly celebrates our classic characters," says Jodi Rosenblatt, director of sales, Disney Consumer Products. "Mickey continues to capture the imagination of fans worldwide, and this vintage collection reminds us of Mickey's timeless qualities and fun-loving personality."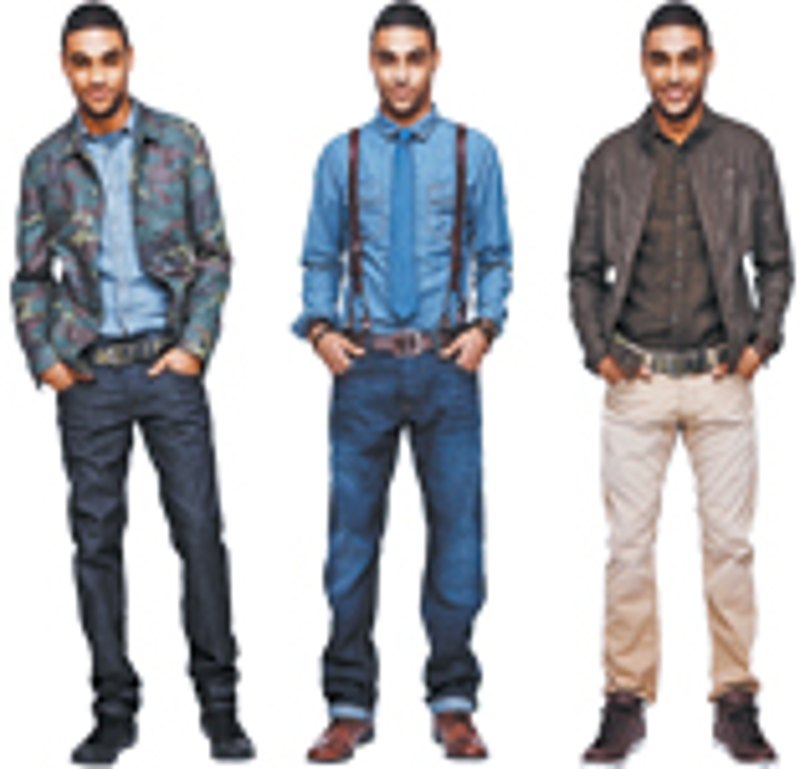 DCP has also made a splash at Hot Topic with its Ariel character from the Little Mermaid property. The collection includes t-shirts, tanks, jewelry and accessories.
Dorothy Perkins x The Kardashians
Across the pond, American reality television imports, the Kardashians, have enjoyed an ongoing relationship with U.K. retailer Dorothy Perkins.

In an exclusive partnership negotiated by Jupi Corp., the Fielding Group and the Arcadia Group, the Kardashian Kollection ready-to-wear clothing and handbags entered more than 250 Dorothy Perkins stores in November 2012, with roll outs of additional categories such as footwear planned throughout 2013. The 100-piece Kardashian Kollection also hit Dorothy Perkins' online retail site and was marketed internationally to 13 additional countries via franchise stores, along with eight shop-in-shops.
The deal is an expansion of the Kardashian Kollection deal Jupi executed with Sears previously, stateside.
"This is the perfect partnership for us, bringing the Kardashian Kollection to the fans with a retail partner that specializes in style at affordable prices in those countries. This global deal between Jupi Corp., TFG and the Arcadia Group means customers in Britain, Asia and the Middle East will have a chance to share in all things Kardashian," says Bruno Schiavi, president, Jupi Corp.
The women's line focuses on each of the Kardashian sisters–Kim, Kourtney and Khloe–and their individual tastes, from Kim's red carpet looks to Kourtney's bohemian styles and Khloe's edgy fashion sense.
Guess x Fast & Furious 6
G by Guess, a brand extension of Guess, paired with Universal Partnerships & Licensing for a capsule collection based on the
Fast & Furious 6
film. The collection debuted just ahead of the film's nationwide launch last May in G by Guess stores around the country.
Billed as "young, bold and sexy," the 15-piece collection merged the feel of the movie franchise with the design sensibility of the G by Guess brand. The result is a range of jackets, graphic print t-shirts and tanks for men, and a studded moto jacket, printed tank tops and a tank dress for women. Accessories also launched in support of the collaboration, including aviator sunglasses, a men's watch and a signature embellished cap.
The range was supported by an in-store promotion at more than 30 G by Guess retail locations that offered customers a chance to win shopping sprees and other prizes, as well as tickets to
Fast & Furious 6
screenings.
Macy's x Marilyn Monroe
This past spring, Authentic Brands Group paired with mega retailer Macy's for the launch of a Marilyn Monroe apparel collection. The range was created by LF USA and ABG and aims to re-imagine the style of the iconic Monroe.
"Marilyn Monroe's appeal is legendary and Macy's is excited to launch a collection that draws inspiration from her timeless style," says Martine Reardon, chief marketing officer, Macy's. "This new line takes her unique sensibility, noteworthy silhouettes and colors of the time, and reinvents them for a modern day 'Marilyn Monroe' that is fun-loving, flirty and not afraid to play with fashion."
The apparel collection launched in the mystylelab department of 150 Macy's stores and on the retailer's website and was accompanied by an advertising campaign that featured the star's style through vintage photographs alongside the clothing pictured on a "modern day Marilyn."
The affordable, retro-inspired apparel collection hints at Monroe's "effortless, flirty and ultra-feminine style" by utilizing figure-flattering halter dresses that cinch at the waist, gingham tie-front button-down tops and even pink polka dot denim.
Forever 21 x Marvel
Fast fashion retailer Forever 21 is capitalizing on Marvel's blockbuster run with a range of more than 20 pieces of junior's apparel and accessories for the current back-to-school season.
The collection borrows from Marvel's portfolio of superheroes, including Thor, Spider-Man, the Hulk, Wolverine and Iron Man and is featured in more than 450 Forever 21 stores in the U.S.
The new collection continues a partnership the retailer has enjoyed in the past, which, says Forever 21, have done "increasingly well."
The range can only be bolstered by the success at the box office Marvel is experiencing–
Iron Man 3
hit theaters in May and garnered more than $407 million thus far at the domestic box office,
The Wolverine
opened in July to more than $58 million earned opening weekend in the U.S. (source: Box Office Mojo), and upcoming titles
Thor: The Lost World
and
Captain America: Winter Soldier
are forthcoming.
The range, which was timed to the launch of San Diego's International Comic-Con, launched at comic-themed shops within the retail stores and includes a bathing suit, body-conscious dresses, leggings, crop tops, t-shirts and more.
Nordstrom x Paul Frank
Saban Brands paired with lifestyle company Parigi Group to launch two ranges of children's apparel–Small Paul and Paul Frank Children's. The ranges debuted in Nordstrom retailers first and will roll out to additional retailers Aug. 15 for back-to-school. They also mark the first time in several years that the Paul Frank brand has transitioned back into mid- to high-end retailers.
"We are excited to team up with one of the leading children's apparel manufacturers in the business. We are confident that their expertise and fashion execution, paired with Paul Frank's classic colorful designs, are sure to bring the brand to the next level," says Nina Leong, senior vice president of licensing, Saban Brands.
The new Small Paul and Paul Frank Children's collections comes in an assortment of styles with classic Paul Frank designs. The collection ranges from infant and toddler up through tween for both girls and boys.
Additional retailers include
, Bon-Ton, Dillards (Arizona), Buy Buy Baby, Belk, Lord & Taylor and
.
Gap x Diane von Furstenberg and Beatrix Potter
Global apparel and accessories retailer Gap has diversified in recent years, elevating its Americana, timeless style with designer and character collaborations, helping to keep the brand relevant.
A successful retail program Gap instituted is its collaboration with women's fashion designer Diane von Furstenberg, now in its second generation. The children's collection, which is available at GapKids and babyGap, hit retail locations last spring, alongside DVF stores around the world, as well as online at
. DVF has 85 shops worldwide and is sold in more than 70 countries, while Gap has more than 1,500 retail locations worldwide.
"I really loved the challenge of translating my designs into the first DVF for Gap collection. It was so much fun to see little girls wearing the pieces and I'm looking forward to collaborating with Gap on this second collection," says von Furstenberg.
The collection has proved to be a boost for the retailer, with much of the merchandise from the first collection selling out of stores and online. It also generated a fair amount of buzz, with customers reportedly lining up for the line's launch at retail.
But apparel collection collaborations are not solely reserved for fashion designers–babyGap recently paired with author Beatrix Potter for a limited edition line based on her children's book
The Tale of Peter Rabbit
.
The babyGap collection, which was geared to girls and boys age newborn to 24-months, launched in January at its retail locations and online. To launch the collection, babyGap hosted a series of in-store readings of actress Emma Thompson's sequel,
The Further Tale of Peter Rabbit
, in several major markets, including Boston, Los Angeles, Chicago, New York, Philadelphia, San Francisco, Miami, Toronto and more. The retailer also turned the launch into a charitable opportunity–it paired with Milk + Bookies, a non-profit that encourages children to donate books to children in need, to host in-store book drives to benefit local Boys & Girls Clubs.
JCPenney x Joe Fresh, Nanette Lepore and William Rast
As part of its strategy to reinvent its shopping experience, JCPenney launched a shop-in-shop concept this year with some of the fashion industry's leading designers, with the goal to bring such styles to Americans at a lower price point. The ranges hit more than 700 stores nationwide this spring and include significant footprints within JCP locations, some up to 2,500-square-feet.
JCP's largest deal was struck with the Canada-based apparel brand, Joe Fresh. Starting in March, JCP brought the brand, which centers on modern basics for women and kids, to its wide breadth of stores and online.
"Building Joe Fresh shops inside JCP is a significant milestone because it makes us truly national, and now customers can buy Joe Fresh products online exclusively at
," says Joe Mimran, creative director, Joe Fresh. "The ability to broaden our reach reinforces the Joe Fresh brand promise, which is rooted in the belief that everyone deserves fresh style at fresh prices."
Other brands brought in by JCP include L'Amour Nanette Lepore, a junior's line by women's designer Nanette Lepore, and William Rast, which was founded by entertainer Justin Timberlake and his friend Trace Ayala. William Rast bowed at more than 500 JCP stores and online and features jackets, shirts, shorts and accessories for men; while the L'Amour Nanette Lepore line features mix-and-wear dresses, denim, pants, skirts, tops and sportswear jackets for the young contemporary market.
Additional collections brought in by the retailer include Pearl by Georgina Chapman of Marchesa, LULU by Lulu Guiness and a range from Nigerian-born, London-based designer Duro Olowu.
Sears' Shop Your Way Brands
To capitalize on the entertainment-driven fashion movement and consumer's increasing utilization of social media, Sears Holdings announced in April the formation of Shop Your Way Brands, a division focused solely on developing such brands for retail.
The new business unit, which is led by Bernt Ullmann and the team from Star Branding whose partners include Tommy Hilfiger, Andy Hilfiger and Joe Lamastra, applies strategic brand management to apparel collections via the
social shopping platform. According to Sears, "
redefines how consumers explore, experience, connect and shop."
Shop Your Way is a free membership program and shopping community that offers rewards, personalized deals, product reviews, contests and sweepstakes.
Shop Your Way launched on the backs of celebrity collaboration collections by musicians Adam Levine and Nicki Minaj. The collections, which are in conjunction with retailer Kmart as well, include multi-department lifestyle offerings, including apparel and accessories developed by the stars and Sears. The exclusive collections launched at select Kmart locations and on
at the beginning of the year.
"Partnering with Shop Your Way to develop this line was an exciting opportunity for me, and I am really looking forward to diving into the process of designing an apparel and accessory collection," says Levine.
"Working with Sears Holdings, Adam Levine, Nicki Minaj and their fans is a very exciting opportunity," says Ullmann. "Our proven ability to create compelling entertainment-based lifestyle brands combined with Adam Levine and Nicki Minaj's significant talent, and Sears Holdings' visionary position in retail and online communities create a powerful fashion proposition for the consumer."
Read more about:
Subscribe and receive the latest news from the industry.
Join 62,000+ members. Yes, it's completely free.
You May Also Like
Loading..