Will Healthy Holiday Sales Carry Over into 2018?
Will Healthy Holiday Sales Carry Over into 2018?
NORTH AMERICA–Retail analyst Dana Telsey gives a recap of the holiday sales season and offers insights into what to expect in the year ahead.
Retail analyst Dana Telsey gives a recap of the holiday sales season and offers insights into what to expect in the year ahead.
NORTH AMERICA–In the midst of an onslaught of bankruptcies and store closings in 2017, the U.S. saw one of its best holiday seasons in years, shining a ray of light on what has been a somewhat bleak retail picture.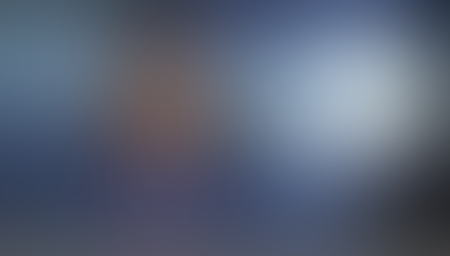 "We had a real split personality in 2017," says Dana Telsey, CEO and chief research officer of the Telsey Advisor Group, in an appearance on CNBC Wednesday. "In the first (half of the year), performance was weak, but in the second half, performance was strong. I think we can keep going. Typically the 4th quarter and the 1st quarter are the best performance for retail."
A number of factors led to the uplift at holiday retail, including the highest consumer confidence levels in years, coupled with low unemployment. Even seasonally cold weather, typically seen as a deterrent for shoppers, led to an increase in the sale of cold weather goods.
"Consumers had the ability to spend, and retailers gave them the want to spend," said Telsey.
And Telsey thinks that spending will continue.
"You can't forget January. Because with the redemption of gift cards, people spend more than the actual gift card amount," she said.
Want to hear more from Dana Telsey? Then get your tickets now for the NYC Summit, taking place Feb. 20, where Telsey will give the opening keynote address. Hurry because Early Bird rates end Jan. 12!
Here's Telsey's take on a few other retail trends as we head into the New Year.
The Future of Malls
2017 may have been dubbed the year of the Retail Apocalypse a bit too soon, with commercial real estate firm Cushman & Wakefield predicting even more store closures and bankruptcies in 2018. The company estimates that store closings could increase 33 percent in 2018 to more than 12,000 stores, surpassing the 9,000 that closed in 2017. And another 25 major retailers could file for bankruptcy, much of them mall-based.
But the retail picture isn't all doom and gloom, with analysts characterizing these shifts as a "recasting" of the American mall, away from transaction and toward experience.
"Overall what we're seeing from the anchor tenants (in malls) is they're reinventing themselves," said Telsey on CNBC's "Squawk on the Street" Wednesday. "And I think there are going to be different anchor tenants. As some anchor tenants close, other experiential tenants like restaurants or movie theaters will come in and department stores are reinventing themselves."
Telsey says department stores are already beginning this reinvention, diversifying their categories of use and amping up their experiential game.
"The weaker retailers are the ones that should be going away, and the strongest retailers, those that are proving themselves, are looking to 2018 as a year that's on better footing than 2017. You may see consumers making fewer trips to the center, but when they do go to the center, the conversion is higher because those trips are planned."
Discount vs. Luxury
When looking ahead to 2018, Telsey thinks luxury retailers will be the winner.
"I like the luxury goods companies. Taxes are going lower, stock markets are going higher, global wealth continues to increase, we've got product innovation, but also scarcity in terms of products out there. As consumers get wealthier, there's more they can spend on luxury goods," she says.
But she's not discounting the discounters. Rather Telsey points to a rising tide across all consumer spending.
"Global wealth is growing, so the global consumer who is wealthy has more spending power, and they can influence the high end and the low end."
One potential Achilles' heel for the luxury retailer? Their slower adoption of e-commerce. It makes sense, with service and store experience being core to the brand value of higher-end retailers. But Telsey says even these retailers are beginning to accept the new realities of our digitally driven world, with companies like Net-A-Porter.com proving that luxury can be sold online and many luxury retailers beginning to make the shift.
Impacts of Tax Reform
Telsey thinks the new tax reforms will have a positive impact on most traditional retailers.
"Retail is one of the highest segments with the heaviest taxes, so companies like Gap, TJX, almost all of the department stores, Kohl's and Macy's, will all get a benefit from tax reform."
All in all, the general trend, as Telsey sees it, is a good one.
"There's still opportunity for the consumer. Look at wage increases, the benefit from lower taxes that potentially is coming. There certainly is more job security than there has been in the last few years. And look at the growth patterns you're seeing at some of the discounters. Walmart's benefiting from higher traffic, the low-income consumer has the opportunity to have more jobs."
Don't miss the chance to hear more from Telsey at the NYC Licensing Summit, taking place Feb. 20 in Times Square. Tickets are on sale now and the event has sold out every year. Hurry, because Early Bird rates end Jan. 12.
Lower and higher end consumers spending this year: Dana Telsey from CNBC.
Subscribe and receive the latest news from the industry Article
Join 62,000+ members. Yes, it's completely free.
You May Also Like
---