The TRU Transformation Continues
The TRU Transformation Continues
With a new executive team and a new strategy, Toys 'R' Us is focused on various improvementsand the critical holiday season.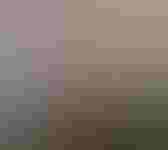 With a new executive team and a new strategy, Toys 'R' Us is focused on various improvements and the critical holiday season.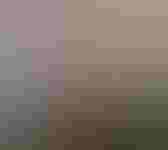 Hank Mullany, president, Toys 'R' Us.
While the iconic toy and baby products retailer continues to fine tune its merchandising, service and omni-channel operations, Toys 'R' Us remains one of the most important retailers to top licensors worldwide.
Despite its inherent challenges and the numerous initiatives to improve its business that were announced as part of its transformation strategy last March (and updated again during its Holiday Preview presentation last month), TRU continues to be a leader in licensed merchandise. With 877 Toys 'R' Us and Babies 'R' Us stores in the U.S. and Puerto Rico, more than 710 international stores, more than 195 licensed stores in 35 countries and total sales of almost $14 billion, the specialty retailer ranked No. 73, according to the Global Powers of Retailing published by the National Retail Federation and Deloitte Touche Tohmatsu Limited.
During his recent holiday presentation, TRU president Hank Mullany singled out licensed products, saying, "It's beginning to look a lot like a licensing Christmas."
He highlighted Nickelodeon's Teenage Mutant Ninja Turtles and Paw Patrol; Hasbro's Transformers, and Disney's Doc McStuffins, Star Wars Rebels and Frozen as well as "Disney Infinity: Marvel Super Heroes (2.0 edition)," "Skylanders Trap Team" and Activision Blizzard's "Destiny" as top gaming properties. In fact, even TRU's brand marketing campaign "C'mon Let's Play" features ads based on TMNT and Frozen.
Mullany also outlined steps the company has taken during the first half of the year to prepare its stores for the busy shopping season, including building its leadership team, successfully concluding its inventory clearance, significantly improving its in-stock position, strengthening customer relationships with enhanced service offerings and re-deploying capital for store maintenance.
"We are pleased with our progress and the foundational improvements we've made to the business in preparing for the busy months ahead," says Mullany. "Our focus at Toys 'R' Us for the 2014 Holiday season is to make it easy for customers to shop with us both in-store and online. At the same time, we will clearly demonstrate our toy category leadership through our broad product assortment, by having hot toys in-stock when customers want them and leveraging the expertise of our employees in helping gift-givers select the right toy for the child on their list."
This strategic analysis not only sounds very much the same as in previous years, but it also is similar to the dialogue from other retailers around the globe.
While retailers need to address all these operational and omni-channel challenges in order to remain competitive and profitable, they cannot overlook what still is the most important and fundamental aspect of retailing: merchandising and the specific products they sell.
When you walk the aisles of TRU and other retailers and review the circulars and ads, it's clear that licensed merchandise remains one most of the important strategies that not only drives traffic to the stores, but also keeps retailers relevant and on-trend to its core audiences.
Toys 'R' Us believes its transformation strategy is designed to position the business for sustainable, long-term growth. You can bet that every licensing executive around the globe will be cheering for the retailer to succeed and selling them another line of licensed products.
Subscribe and receive the latest news from the industry Article
Join 62,000+ members. Yes, it's completely free.
You May Also Like
---