The Upside of Licensing: Leading with Intention
The Upside of Licensing: Leading with Intention
Licensed brands, manufacturers and stakeholders are supercharging its programs for the greater good.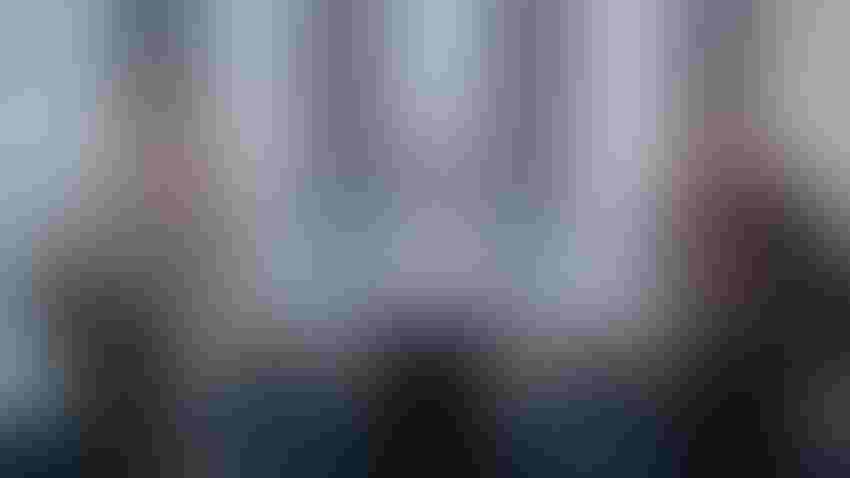 Mrs. Opal Lee (center), Anita Castellar (right) and Genna Rosenberg (left).
WiT
Social impact is not a fad, but an important business imperative. Driven by world events, social sharing and a slew of megatrends colliding, do-gooders from multiple generations are more inspired than ever to use their purchasing power to create change.  
Brands that pivot into purpose in this impact-driven economy can swell their bottom line as consumers embrace these new forms of giving back and paying it forward across a wide range of social issues. 
With authentic content, cause-connected merchandise, modernized spokespeople, immersive experiences at retail, video games, metaverse, NFTs and more, the licensing community innovates and connects through purpose across multiple platforms.  
Industry stakeholders – including WiT, Licensing International, Informa and Toy Association – are focused on facilitating access to information, mentorship and roadmaps to corporate social responsibility and doing their parts to help deliver a good life to members as the upside that comes along with it.  
Here are some exceptional examples of smart licensed brands, manufacturers and stakeholders are supercharging their programs for social good. 
Gamifying Activism: SYBO's mobile game, "Subway Surfers," connects to more than 100 million Gen Z and Millennial gamers through social causes they care about. A recent example had gamers running for the non-profit, Ecologi, to plant trees in environment-themed worlds. Virtual skins and a real-time forest populated in-game to keep players informed, culminated with SYBO reaching their goal to plant 200,000 trees in real life (aka IRL).

Normalizing Mental Health: Through the partnership between manufacturers and respected brands to create products that connect over-stressed, mindful, neurodivergent and aching-heart communities, they also demystify stigmas around mental health in the process. TCG Toys and Spin Master each have mental health alliances for their lines of puzzles that calm the mind. In addition to puzzles, The Calm app and CupofTherapy have licensed products with this goal in mind, ranging from candles and journals to T-shirts and teas.

Authentic Storytelling and Representation: Entertainment giants like Paramount and newbies like Encantos and Umani Studio have been leading with intention, with incredible new license-able content that puts influential women of color front and center. They're betting that under-represented voices in new properties that feature strong Black and Brown female leads will translate with consumers looking for heroes and products that look more like them, such as the multicultural doll lines from WiT 2022 Rising Star Manufacturer, Dr. Lisa Williams, and The World of EPI. 
Leaning into Scale: Walmart makes an impact through transparent sustainability, sponsorship and allyship for diverse and women-owned vendors, and now they are leaning into Made in the USA. Microsoft is another giant that leans into their scale, supporting myriad programs like Brown Toy Box, a woman-owned business putting Black and Brown characters at the center of STEAM toys and curriculum, with a $5 million donation to launch Universal Hip Hop Museum in NYC. Micro-soft's Cultural Heritage group is collaborating on a metaverse experience to bring UHHM's programming to fans worldwide coinciding with the 50th anniversary of hip-hop in 2023; they're also launching an EdTech segment to inspire gamers. 

Say it with Pride: Gone are the days of dichotomy and only defining people as Black and white, male and female. Now is an opportunity for brands to launch authentic, inclusive merchandise programs for com-munities ready to buy and wear whatever they please. Examples include "SpongeBob SquarePants" as an official gay pride ally; VRBO welcomes all families in their latest ad campaigns and gender-specific lines in categories including apparel, toys and makeup are a becoming a thing of the past; and SheHeThey, the world's first online marketplace for LGBTQIA+, minority-owned, ally, ethical and eco-friendly businesses, will launch this summer. 

Honoring Changemakers and Profits Tied to Purpose: 94-year-old changemaker, Ms. Opal Lee, walked across the U.S. to gather more than a million signatures to raise awareness to the historical significance of Juneteenth, a day that many African Americans recognize as the true end of slavery. In 2021, Juneteenth became the 11th federal holiday, and people of all races can wear Juneteenth merchandise with proceeds going toward unifying communities. Runway of Dreams Fashion Show featured adaptive apparel from 65 fashion brands, Crazy Aarons is donating sales to help Ukraine and licensing agent Russell Binder gamified, making $150 donations to 15 causes for Striker Entertainment's 15th anniversary.  

Changing the Face of the Game: Brands are taking a hard look at their historical norms, evolving antiquated spokespeople and leaning into women's empowerment. Benefitting the Women's Sports Foundation, Frito-Lay brand, Cracker Jack, introduced a Cracker Jill assortment at ball parks nationwide featuring five female characters to celebrate the women who have broken down barriers in sports. Celebrity Natalie Portman founded Angel City FC, which is ripe for a licensing program. Let's go, licensing community! There are many ways companies can lean into social good, learn from these playbooks and make changes for the better.  
Lee shared her story of getting Juneteenth recognized as a national holiday and partnering with WiT and GennComm in a fireside chat, "The Upside of Licensing: Leading with Intention for Social Impact," at Licensing Expo 2022 at Mandalay Bay, Las Vegas, NV, May 24-26.  
"Who knew at 95 that I would need a licensing agent?" says Lee. "I'm amazed at what Women in Toys has been able to get done as we work together to make this the best country in the world." 
Watch "The Upside of Licensing: Leading with Intention for Social Impact" from Licensing Expo 2022 in its entirety here.  
Genna Rosenberg is the chief executive officer of GennComm, which is celebrating ten years in 2022. 
Subscribe and receive the latest news from the industry Article
Join 62,000+ members. Yes, it's completely free.
You May Also Like
---