Retail Roommates
Retail Roommates
Disney moves in with Tesco, opening a "retail lab" in the UK retailer's Welwyn Garden City head office. Tesco, the UK's largest retailer, generated 2005 UK sales of 36 billion pounds (U.S. $69 b

Disney moves in with Tesco, opening a "retail lab" in the UK retailer's Welwyn Garden City head office.

Tesco, the UK's largest retailer, generated 2005 UK sales of 36 billion pounds (U.S. $69 billion). Disney Consumer Products, which already has 2.25 percent of all the retailer's online offerings, aims to have a 1 percent slice of the retailer's sales by 2012. How?
Two years ago, DCP Chairman Andy Mooney drew up a list of 20 "key retailer accounts," determining that Disney would work much more closely with these companies. In fact, Mooney decided Disney would move in with them. Literally. The first such co-habitation was with Wal Mart; and two years later, Disney is extending the scheme to the UK at Tesco's Welwyn Garden City head office and Asda's in Leeds, opening "retail labs" in both locations.
"Retail labs" are resources providing Tesco buyers what Mike Connolly, executive director, Tesco sales, DCP UK, describes as "both the opportunity to live each Disney franchise, and to find retail solutions." Buyers can live the franchise in a series of media rooms dedicated to one or two franchises, where they can understand the core elements of each, and also see developments that are planned. So, in the Welwyn Garden City facility a screening room is filled with product designs for summer '07's big release, Ratotuille. Next door, a room is filled with Fairies products alongside a display of Princess merchandise, so buyers can understand the difference between the two franchises, as well as see the 2007 "all that glitters is gold" product range designed to move the Princess franchise forward.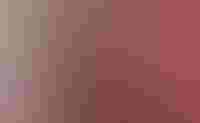 The "Cars TV" demonstrates the arrangement's ability to deliver what Connelly describes as "retail solutions." Tesco had identified a need for a TV that would represent a suitable purchase for a boy's bedroom. But, as Guenther Hake, vice president, sales and marketing DCP, EMEA, describes it, "they wanted a Cars set, not an ordinary set with a Cars logo on it." Working with one of its electronic suppliers, Disney came up with a set that resembles the face of Cars character Lightning McQueen. And, reports Hake, "they are flying off the shelves." It is also a good example of the understanding at the heart of this relationship: "We understand the brand," explains Connolly, "and Tesco understands the British shopper."
Disney won't reveal the exact sum it has invested in the Welwyn office, although Hake describes it as "impressive." He was equally coy as to the criteria by which a retailer attains the status of "key retail account," saying only, "there are three of them, and they are linked to scale and position in the market. This is a global plan we are rolling out, and of the 20 key accounts, two are in the U.S., five in the UK, and nine in continental Europe, the remaining four being in other parts of the world." Intriguingly, Connolly notes, "While the list is under constant review, it is only to identify potential additions. Once on the list, a retailer will never be removed."
Subscribe and receive the latest news from the industry Article
Join 62,000+ members. Yes, it's completely free.
You May Also Like
---