The Retail Conundrum
The Retail Conundrum
As the retail sector continues to evolve, brand licensors have to keep abreast of retail trends in order to maximize all opportunities.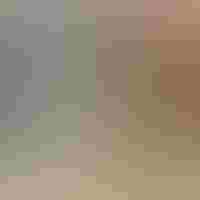 As the retail sector continues to evolve, brand licensors have to keep abreast of retail trends in order to maximize all opportunities.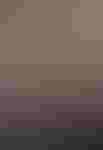 Tony Lisanti, Editor-in-Chief
Recent business headlines regarding the plight of retail have been more about the changing sector rather than a decline in spending among consumers.
Since the beginning of the year, retailers have announced that they will close more than 2,500 stores through 2015–a trend that CNBC calls a "retail tsunami." The list includes stores such as Sears, J.C.Penney, Barnes & Noble, Aeropostale, American Eagle, Blockbuster, Coldwater Creek, Loehmann's, Family Dollar, Office Depot, Staples and RadioShack.
In some ways, the rash of store closings is a market correction from years of over-expansion and retail saturation as much as it addresses the changing shopping habits of consumers abandoning brick-and-mortars in favor of online purchasing. Yet total retail sales are projected to rise 4.1 percent and online retail sales between 9 and 12 percent, according to the National Retail Federation.
Getting licensed products into retail is still as much of a challenge as ever; however, the retailers need licensed merchandise more so because demand for these brands is high. Retailers also need licensed product in order to remain on-trend, drive traffic to stores and e-commerce sites, create marketing buzz, leverage social media and create content.
What are some of the top line retail trends for 2014 and beyond, and what are retailers looking for in a licensed brand? Consider the following 10 factors:
Personalization–It's about communicating to each customer individually based on personal profiles and preferences.

Apps–Consumers want the capability not only to receive personalized promotional info and product suggestions, but also to pay directly from their mobile devices, especially after the retail security breaches from this past holiday season.

Same-day delivery–While delivery by drone is still years away, consumers do want their merchandise delivered fast and they want it for free whenever possible, especially if their order is shipped to the store for pick-up.

Shared content–Retailers can use social media to create buzz about new products and events.

Excitement–Store events like giveaways or appearances by celebrities or dignitaries create excitement that encourages consumers to plan a store visit at non-peak and on non-sale days.

Pop culture–The demand for trendy, pop culture merchandise, whether from entertainment or corporate brands, retro or current, is stronger than ever and retailers know it.

Celebrity–Celebrity brands, like superhero properties, are still popular among consumers, and retailers continue to merchandise these products aggressively.

Exclusivity–This is still the buzz word that is top of mind among retail buyers because it remains the No. 1 point of differentiation.

Pop-up stores or boutiques–While they may have peaked in terms of popularity, they remain a viable alternative for certain retailers, specific brand introductions and seasonal promotions.

Direct-to-consumer–While direct-to-retail deals will still be important, the time is right for licensors to sell more products directly to consumers. This will be a decided advantage for bigger licensors to perhaps open more of their own stores and for smaller brand owners to generate sales and publicity through social media applications.
The bottom line is that licensed brands remain the most important traffic builder for retailers, despite the fact that retailers are reluctant at times to make a major commitment to a licensed collection. The retail sector is still generating relatively strong sales despite store closings, so consumers are still willing to spend on the right merchandise, which oftentimes are licensed brands.
While the retail sector may be facing challenges to varying degrees in certain channels, it is also evolving quickly, but that was the case even through the growth years as well. As complicated, confusing and contradictory as retail may sometimes appear, there are still many different ways to navigate the retail conundrum.
Subscribe and receive the latest news from the industry Article
Join 62,000+ members. Yes, it's completely free.
You May Also Like
---