The Retail Beat
The Retail Beat
These recent deals and announcements highlight the diversity and vibrancy of licensed apparel at retail.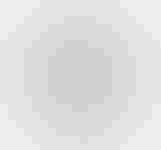 These recent deals and announcements highlight the diversity and vibrancy of licensed apparel at retail.
Benetton Features Nick Brands
Nickelodeon & Viacom Consumer Products and fashion retailer United Colors of Benetton launched a kids' apparel collaboration featuring Nickelodeon's "SpongeBob SquarePants" in July.
The line, which is available in Benetton stores worldwide (except in the U.S.), will be continued later in the year with a range starring the "Teenage Mutant Ninja Turtles."
Both collections include t-shirts, pajamas, intimates, tops, pants, leggings, shorts, skirts, accessories, footwear and headwear.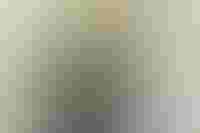 Neff Takes Inspiration from 'The Simpsons'
Twentieth Century Fox Consumer Products and Neff Headwear teamed for a limited edition designer apparel collection featuring the "The Simpsons" in July.
The line includes t-shirts, joggers, flannels and accessories adorned with Bart Simpson character prints and plaid accents that blend Bart's multifaceted personality with Neff's Forever Fun theme of youth culture. The first collections focus on Troublemaker Bart, who is carefree and rebellious, and Steezy Bart, who is effortlessly stylish and cool.
Retailers Tilly's, PacSun and Zumiez are offering the fashion line, along with other select U.S. retailers.
Men's Wearhouse Tailors New Deals
The Men's Wearhouse signed two new licensing agreements for tuxedo shops in Macy's stores and a line with designer Kenneth Cole.
In a 10-year agreement, the men's formalwear retailer will operate men's tuxedo rental shops inside 300 Macy's stores. The new Macy's Tuxedo Shop will be located near the men's department and will be staffed by formalwear professionals. Seventeen pilot tuxedo shops will open this fall, with all 300 shops expected to be open by fall 2016. Macy's and Men's Wearhouse will also collaborate to develop a digital tuxedo rental shop on Macys.com.
The Men's Wearhouse also entered into a partnership with Kenneth Cole to carry a special collection of men's tailored clothing under the Awearness Kenneth Cole label.
Launching in September, the Awearness Kenneth Cole collection will include ties, dress shirts, suits, sport coats and dress pants in slim fits. The line will be available exclusively at Men's Wearhouse stores and online in the U.S. as well as Moores Clothing for Men locations throughout Canada. A portion of all sales of the Awearness Kenneth Cole line will go toward helping veterans transition back into the workforce.
"We are excited to partner with Men's Wearhouse and bring tailored clothing to their customer, while at the same time, be able to assist our veterans in their transition into the workforce," says Kenneth Cole, chairman and chief creative officer, Kenneth Cole Productions. "We have always sought to make an impact on people's wardrobes, as well as communities in need, and are excited that this new partnership will do just that."
Fashion to be Key in Hasbro's Jem Reboot
Thirty years after the iconic brand's debut, Hasbro will re-introduce the animated pop stars Jem and The Holograms to a new audience later this year.
Incorporating all the glamour, glitter, fashion and fame of the classic 1980s series, the Jem and The Holograms brand will be rebooted this October with a feature film adaptation and global lifestyle program.
In conjunction with the film release this October, Hasbro has teamed up with industry leaders to create exclusive, special edition collections that take inspiration from the brand's makeup and fashions. Apparel and beauty partners already on board include:
Sephora for a special edition cosmetics collection that will capture the legacy of the Jem and The Holograms brand in a playful, four-piece set reminiscent of the 1980s animated series.

Shopbop for an exclusive collection of apparel, accessories and jewelry that will feature a modern take on the glitter and glam that defined "Jem and The Holograms" and its '80s rock sensibility.

Manic Panic for four, semi-permanent hair dyes inspired by each member of the Jem and The Holograms band, which will pay homage to the distinctive hair colors of each character.
"Along with the fun fashion and awesome music, the notion of being true to yourself has always been the heart of 'Jem and The Holograms' story, and that theme is just as relevant today as it was 30 years ago," says Simon Waters, general manager, senior vice president, entertainment and licensing, Hasbro. "Combining the nostalgic pop culture appeal of the brand with a modern vision of Jem and The Holograms, we're thrilled to introduce this brand to a new audience around the world and tell a fresh story that will resonate with fans of all ages."
Cherokee Acquires New Brand, Launches Kids' Line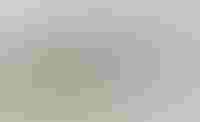 In May, Cherokee Global Brands acquired Everyday California from owners and founders Michael Samer and Christopher Lynch, and recently signed its first licensee for the brand. NTD Apparel will now create apparel and accessories for adults and kids that will be sold at retailers and resorts in the U.S. and Canada. The first products are expected to arrive on shelf in spring 2016.
In another recent deal, Cherokee has also launched Point Cove, a new lifestyle brand for children, which targets kids 2- to 14-years-old.
Point Cove, developed in-house by the Cherokee Global Brands design team, is a colorful lifestyle brand that delivers a combination of playful sophistication to fashion, trend-right clothing, footwear, accessories and home offerings.
"The debut of Point Cove is a wonderful example of how our retail partners are leveraging Cherokee Global Brands' 360-degree platform to design, market and distribute clothing and accessories with the goals of maximizing sales and brand awareness," says Henry Stupp, chief executive officer, Cherokee Global Brands.
Smiley Builds Fashion Slate
SmileyWorld, owner of the smiley face icon, is continuing its rapid expansion in the fashion category in a series of new deals with the likes of Asos, Benetton and Pantone.
U.K. online retailer Asos has launched an exclusive collection for summer; European-based Ami has crafted a range of men's apparel and accessories; Benetton is creating men and women's Smiley-themed beachwear; and color experts Pantone also developed a co-branded beachwear line.
The Pantone collaboration has launched in an exclusive pop-up shop at Boxpark in Shoreditch, London. The pop-up shop will act as a teaser ahead of the launch of a full collection for spring/summer 2016.
British Museum V&A Teams with Fashion Labels
England's Victoria and Albert Museum has launched its first licensed shoe collection, created in partnership with the global footwear brand Clarks, and an apparel collection with the fashion label Oasis.

The first of three seasons of V&A-branded footwear from Clarks launched in June with a range of shoes for men, women and children that features re-imagined styles drawn from two iconic decades in British fashion history: the 1950s Teddy Boy look and 1980s club culture.
"We have admired the textile and fashion collection at the V&A for some time now and have been looking for the perfect opportunity to join forces and work together," says Roy Gardner, group director of category marketing, C&J Clark International. "Since 2015 marks the 190th anniversary of the Clarks brand, we feel that time is now."
Launched in late May, the museum's fashion collection from Oasis is based on 11 historical botanical prints and includes kimono-style jackets, wide-leg high-waisted trousers, voluminous culottes and A-line midi skirts, among other styles.
eOne Builds Teen Lifestyle Brand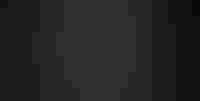 Entertainment One Licensing has launched a new fashion program for Skelanimals at Hot Topic, where the brand first made its retail debut back in 2006, generating more than $27 million in sales over two years.
Legacy licensees Lounge Fly and Toynami have developed new collections of bags, wallets, jewelry and plush–many featuring the newly released character Bonita the Unicorn–to complement fashion apparel and tees from Iron Fist and Goodie Two Sleeves.
The collection rolled out in late July at select Hot Topic stores across the U.S. and online.
Goodyear Revs Up Apparel Offerings
Goodyear is continuing to expand its reach beyond the tire aisle with the help of licensing agent IMG.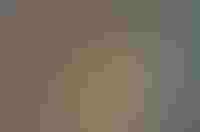 The latest collection of Goodyear vintage apparel was on display at the Panorama trade show in Berlin in July. The brand's spring/summer 2016 line focuses on retro typography and racing-inspired imagery synonymous with Goodyear's Americana style.
Goodyear also recently expanded its apparel offerings to include a Goodyear Racing range of clothing, footwear and accessories from licensees Punch, EDF and H&C. The line takes inspiration from Goodyear's racing tradition and targets the motor sport enthusiast with a lifestyle range of shoes, watches, jackets, tops and technical fitness pieces. The Goodyear Racing range is already on shelves in Europe, Brazil, Central America and Mexico and will arrive in the U.S. for spring/summer 2016.
Finally, in late May, the brand launched its first line of men's footwear by SCL Footwear Group NYC in the U.S. The first products, a work and safety shoe line, are available now at major retailers including Nordstrom, ShoeBuy, Amazon and Orva Shoes.
DreamWorks Unveils Designer Collabs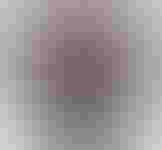 DreamWorks Animation debuted a limited edition Character Clash collection at New York Fashion Week: Men's in July.
Showcasing five classic characters in designs from Billy Reid, Ernest Alexander, Michael Bastian, Ovadia & Sons, Public School, Robert Geller, Timo Weiland and Todd Snyder, the range was created in partnership with the CFDA and is now available exclusively on Amazon Fashion.
Designer and character pairings include:
Ernest Alexander and Where's Waldo?

Michael Bastian and Richie Rich

Ovadia & Sons and Richie Rich

Public School and Underdog

Robert Geller and Felix the Cat

Timo Weiland and Felix the Cat
ITV Signs 'Thunderbirds' Fashion Deals
As part of the 50th anniversary celebration for classic "Thunderbirds," ITV Studios Global Entertainment is bringing the brand to men's fashion with three new partnerships.
Set to launch at retail this fall, a collaboration with British designer Lou Dalton will see iconic classic "Thunderbirds" cartoon strips printed on a limited edition men's knitwear collection.
Royal Warrant shirt maker Turnbull & Asser will create a range of men's fine silk handkerchiefs and ties featuring classic "Thunderbirds" scenes and characters that will launch in its stores and other retailers across the U.K. and Japan this year.
Finally, Fashion Lab will target mid- and high-end retailers with a range of classic "Thunderbirds" men's outerwear and nightwear featuring imagery from the original TV show. The line will launch in the U.K. this fall.
Subscribe and receive the latest news from the industry Article
Join 62,000+ members. Yes, it's completely free.
You May Also Like
---