A Quick Fifty: 50 Retailers with Powerful Licensing Opportunities
A Quick Fifty: 50 Retailers with Powerful Licensing Opportunities
From New York to Moscow, here are 50 retailers that present powerful opportunities for brand licensing.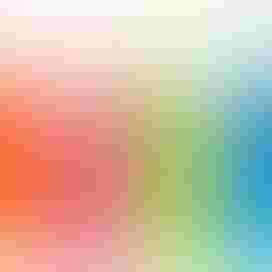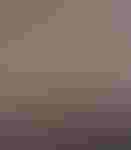 Tony Lisanti, editor-in-chief, License! Global
The opportunities for licensed merchandise at retailers worldwide are as strong as ever.
With the Top 150 Global Licensors reporting almost $230 billion in global retail sales of licensed products (see the May issue of License! Global), and representing almost 5 percent of the $4.2 trillion retail industry, there's no doubt that consumers love licensed merchandise. And the demand is on the rise, from the smaller niche brands to the mega brands driven by box office blockbusters.
Consider the following examples that show a multitude of opportunities that exist for brand extensions, especially as retail sales continue to grow, both at brick-and-mortar retailers (expected to increase by 3.4 percent) and online (expected to grow between 9 and 12 percent in 2013), according to the National Retail Federation.
So for a moment, think beyond some of the top of mind and more obvious retailers for licensed products, and look at some of the less obvious retailers where new opportunities clearly exist:
The first 10–To start the list, take a look at the special report in this issue of License! Global (see "In The Bag: Retailers Drive Sales with Branded Collaborations") that exemplifies the scope of licensed fashion at retail. "In the Bag" looks at 10 creative apparel properties that have had an impact in the marketplace at retailers such as Banana Republic, Old Navy, Dorothy Perkins, Guess, Forever 21, Macy's, Nordstrom, Gap, JCPenney and Sears.

The second 10–The annual "Hot Retailers" list, recently released by National Retail Federation, Stores magazine and Kantar Retail, identifies the fastest growing companies based on annual sales increases. It also reinforces the importance of specialty apparel, indicates what retailers resonate with consumers and where potential opportunities for licensed products may exist. Bi-Lo, lululemon athletica and H&M were among the fastest-growing retailers, along with Michael Kors Holdings, Sprout's Farmer's Market, Apple Stores, Under Armour, Amazon, Heizberg's Diamond Shops and Fresh Market rounding out top 10.

The third 10–Ten retailers that have remained on the NRF's Hot List for eight consecutive years–and certainly constitute a solid list for brand licensing–include Amazon.com. Ascena Retail Group, O'Reilly Automotive, Urban Outfitters, J.Crew, Tractor Supply, Dick's Sporting Goods, Dollar Tree, Ross Stores and PetSmart.

The fourth 10–NRF's Hot 100 List also ranks the fastest-growing restaurants, which also offer strong opportunities for brand extensions such as Jimmy John's, Cheddar's Casual Café, Buffalo Wild Wings, Chipotle Mexican Grill, Panda Restaurant Group (Panda Express), Noodles & Company, Zaxby's Franchising, Wingstop Restaurants, BJ's Restaurants and Chick-fil-A.

The last 10–While expansion into Russia might be unrealistic for some companies, the opportunities do exist and will continue to become more important. According to retail analyst RNG, the formal Russian retail market represented a $715 billion marketplace in 2012. The top 10 retailers might be unfamiliar names at present, but considering the continued globalization of retailing and brand licensing, it might not be too many more years before some of these retailers become well known to executives in all major territories. The list includes X5 Retail Group, Magnit, Auchan, Metro, DIXY Group, M.video, O'Key, Lenta, Svyaznoy and Euroset. RNG estimates these retailers generated $71.8 billion in sales in 2012.
In this short space, 50 retailers were quickly mentioned that could be developed into a potential target list for licensors, licensees and retail execs to create the next best licensing program.
Subscribe and receive the latest news from the industry Article
Join 62,000+ members. Yes, it's completely free.
You May Also Like
---