Highlights from Retail's Big Show
Highlights from Retail's Big Show
This year's annual NRF conference and expo, held earlier this week in New York City, heavily focused on omni-channel retailing, customer engagement and data mining.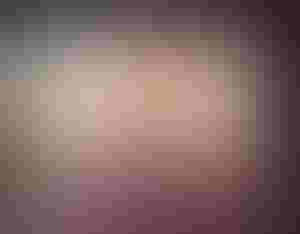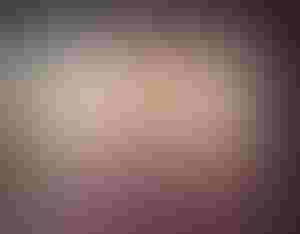 Michael Stone of Beanstalk discusses HGTV Home's licensing program at Retail's Big Show Monday.
This year's annual National Retail Federation conference and expo, held earlier this week at the Javits Center in New York City, heavily focused on the often overused, but still important terms such as "omni-channel retailing," "customer engagement," "data mining," "data security" and "inventory management."
Here are some of the key highlights tailored to brand licensing executives:
HGTV Home. Beanstalk's Michael Stone moderated a session that focused on the growth and success of HGTV in brand licensing. What began with paint from Sherwin-Williams and furniture from Bassett has grown into multiple categories including the most recent announcement of a baby furniture collection exclusively at BuyBuy Baby stores, a subsidiary of Bed, Bath & Beyond. In total, HGTV Home products are available in more than 7,000 retail doors in the U.S. This program is truly exemplary of the opportunities in brand licensing and was a perfect venue to demonstrate the importance of merchandising to an important audience dominated by technology offerings. For more details on the new HGTV baby furniture line.

Global Powers of Retailing. This year's report, themed "Retail Beyond," includes the top 50 electronics retailers for the first time. Total revenue in 2012 for the Top 250 retailers hit $4.3 trillion, with Walmart at No. 1 with $469 billion. Carrefour dropped from No. 2 to No. 4, surpassed by Tesco, now the world's second largest retailer with sales of $101 billion, and No. 3, Costco, with sales of $99 billion. The top 10 represented almost one-third of the total sales of the Top 250. The fastest growing retailer was Jumbo Groep Holding, a supermarket chain based in the Netherlands, which posted a 115 percent growth in revenue in 2012, ranking No. 114. Amazon, Apple and Walmart ranked as the top three e-retailers with 2012 sales of $51.7 billion, $8.6 billion and $7.5 billion, respectively.

Costco's Jim Sinegal received the NRF's Gold Medal Award for excellence in retailing, and the company's co-founder was definitely deserving, not only for his vision for the warehouse club concept, but as one of the true retail leaders and merchandising executives in the world. I remember interviewing Sinegal several times even though it made him uncomfortable; I remember attending several club openings, from New Jersey to California, from London to Mexico, since the early 1990s, and listening to Sinegal discuss all the new ideas and his knowledge and love for the merchandise and format as well as his uncanny knowledge of what Costco members wanted, his preoccupation with the lowest possible price, and his unwavering commitment to the original club concept and strategy. Congratulations to such a prominent and influential retail executive.

Rick Caruso, founder and chief executive officer of Caruso Affiliated, one of the largest privately held real estate companies and mall developers in the U.S. (The Grove in Los Angeles, LinQ in Las Vegas) says, "Indoor malls are dead unless they are reinvented." He points out that there hasn't been a new indoor mall built in the U.S. since 2006. "If malls are not compelling places for consumers, they will not be compelling places to get consumers to spend. This is one of the reasons why licensed brands have become part of that interesting in-store experience.

President George W. Bush delivered the opening keynote on Monday, but you had to be there to know what he spoke about, as media was not allowed to attend. And no surprise, there's been nothing written about his comments, which could also lead one to speculate that he had nothing important to say regarding the state of global retailing.
Subscribe and receive the latest news from the industry Article
Join 62,000+ members. Yes, it's completely free.
You May Also Like
---