Here Comes Cyber Monday
Here Comes Cyber Monday
Online and in-store shopping behaviors continue to evolve.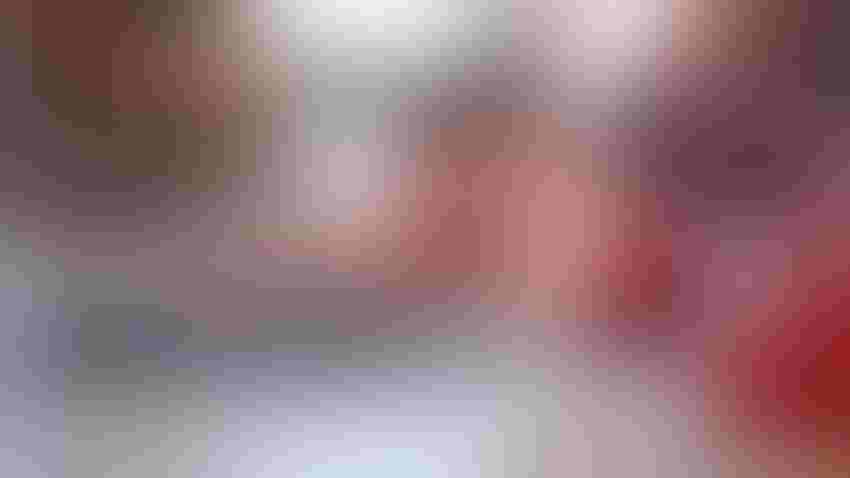 In recent years, Cyber Monday – the online shopping day that falls on the Monday after Thanksgiving – has grown as an anticipated holiday milestone. Black Friday and Cyber Monday are part of the five-day shopping event that begins on Turkey Day and continues through the following Monday (about when Thursday's leftovers peter out). It's sometimes referred to as "Cyber Week," because consumers are increasingly browsing and buying online during this time, trying to find the best holiday deals.  
For many years, major retailers would open on Thanksgiving Day to try to lure more shoppers away from football-watching and into stores to kickstart the holiday season. A growing trend, a significant number of stores choose to remain shuttered on Thanksgiving Day, instead opting to spread out their Black Friday-style deals both in stores and online throughout the holiday season. But even though some retailers won't be physically open on Thanksgiving Day, you can be sure they will still be offering online deals ahead of Black Friday and Cyber Week.  
During COVID-19, online shopping soared as cloistered consumers roamed virtual retail aisles. In 2020, according to Adobe Analytics, a record $10.8 billion was spent online during Cyber Monday, an increase of 15.1% year-over-year – at the time, the largest online shopping day in U.S. history. This year, Adobe anticipates consumers will spend $11.2 billion online during Cyber Monday, a 5.1% y-o-y increase. Black Friday digital sales, on the other hand, are projected to only grow 1% to $9 billion.
Going Online vs. Standing in Line 
Projections for Cyber Monday are a bit mixed, depending on which authority you check. Some expect that in-store shopping will increase due to consumers' post-pandemic yearning to experience things in person. "Even so, the level of success depends on the retailer's level of engagement," says
Marshal Cohen, chief industry advisor, NPD, in a blog post. "The decreased propensity to shop online, combined with the consumer's desire to socialize again, makes Cyber Monday the most vulnerable shopping event of the season."
While according to Statista, in what could be the first time ever, annual e-commerce revenues are forecast to shrink YOY in 2022. Conversely, online holiday sales will increase, but they are projected to see their smallest growth since Adobe Analytics began tracking the figure in 2015. The early discounts License Global reported last month are partly to blame. Discounts have been ongoing this year as retailers work to get rid of bloated inventories. Those early deals are expected to cut into sales on Cyber Monday.Last week, the NRF and Prosper Insights & Analytics released their annual survey on Thanksgiving shopping. It found that a record 166.3 million people are planning to shop Cyber Week from Thanksgiving Day through Cyber Monday this year. This figure is almost 8 million more people than last year and is the highest estimate since NRF began tracking this data in 2017.
"While there is much speculation about inflation's impact on consumer behavior, our data tells us that this Thanksgiving holiday weekend will see robust store traffic with a record number of shoppers taking advantage of value pricing," says Matthew Shay, president, chief executive officer, NRF. "We are optimistic that retail sales will remain strong in the weeks ahead, and retailers are ready to meet consumers however they want to shop with great products at prices they want to pay."
According to the survey, more than two-thirds (69%) of holiday shoppers plan to shop in-person during Thanksgiving weekend this year. The top reasons are: 
The deals are too good to pass up (59%)
Tradition (27%)
Something to do over the holiday (22%)
While most shoppers will head out to stores on Black Friday (69%), Cyber Monday remains popular, with 38% planning to shop then. Like 2020 and 2021, this year, 60% of holiday shoppers had started browsing and buying for the season as of early November. This consumer trend of earlier shopping was accelerated by the pandemic. In 2019, 56% of holiday shoppers had started their shopping around the same time. The NRF found that online search (43%) remains the most popular source of gift inspiration, followed by friends and family (35%) and within a retail store (31%).  
Results of a Drive Research survey from more than 1,000 consumers across the U.S. in October found that like online Black Friday, Cyber Monday will also see an increase in business. A majority of respondents will shop on Cyber Monday (64%) – a 42% increase from 2021  – making it the second most-popular shopping day during Thanksgiving weekend, behind those shopping online on Black Friday (69%).  
Celebrating Small Businesses 
Saturday, Nov. 26 is Small Business Saturday, a concept launched by American Express in 2010 as a day to celebrate and support small businesses and all they do for their communities. Since 2011, it's been co-sponsored by the Small Business Administration. 
Based on data in the Small Business Economic Impact Study from American Express, $0.68 of every dollar spent at a small business in the U.S. stays in the local community and every dollar spent at small businesses creates an additional $0.48 in local business activity as a result of employees and local businesses purchasing local goods and services. Over half of small business owners said that Small Business Saturday is more critical than ever for their business this holiday shopping season. 
According to the NRF, in 2021, 51 million shoppers participated in Small Business Saturday. 33.2 million small businesses currently operate in the U.S. (Small Business Administration).
Small businesses generated 12.9 million net new jobs over the past 25 years, accounting for two out of every three jobs added to the economy (SBA).
According to American Express, U.S. shoppers spent over $20 billion on Small Business Saturday in 2021. Capturing at least some of the shopping activity between Thanksgiving day to Cyber Monday, is crucial to the success of small businesses.  
Subscribe and receive the latest news from the industry Article
Join 62,000+ members. Yes, it's completely free.
You May Also Like
---