He May Take a Backseat, But Dad Deserves Love, Too
He May Take a Backseat, But Dad Deserves Love, Too
Father's Day takes second place to Mother's Day in the retail realm.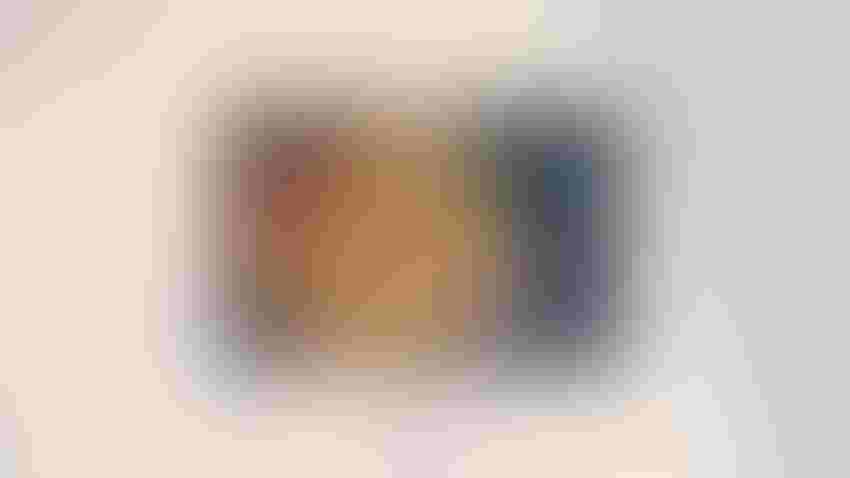 A wrapped Father's Day gift.
CatLane/Getty Images
Father's Day is creeping up on us. Celebrated in the U.S. on the third Sunday in June, this year it falls on the 19th. Along with the U.S., 52 other countries celebrate Father's Day, many having repurposed traditional religious feast days into honoring Dad. In Germany and Thailand, Father's Day is even a public holiday. 
And while we're not supposed to play favorites with our parents, the truth is when it comes to retail spending, moms receive considerably more love. According to the annual consumer survey released last month by the National Retail Federation and Prosper Insights & Analytics, approximately 84% of U.S. adults were expected to celebrate Mother's Day, while only 76% of U.S. adults are expected to celebrate Father's Day this year (Source: NRF) 
And the money's definitely on Mom – according to the NRF, Mother's Day spending was expected to total $31.7 billion in 2022, up $3.6 billion from 2021's record spending, while spending and celebrating with Dad on his day in the U.S. are expected to be quite a bit lower, about $10 billion less than Mother's Day. The expected total of $20 billion is nearly on par with last year's record-setting figure of $20.1 billion, according to the annual consumer survey released by the National Retail Federation and Prosper Insights & Analytics. And according to a recent survey of 1,000 Americans by The Manly Man Co., only a third (33.6%) of Americans chose Father's Day as being "one of the most important holidays." According to a recent study by Debthammer, when it comes to Dad vs. Mom, about 29% of people surveyed say they plan to spend less on Father's Day gifts than they spent for Mother's Day, while about 54% say they plan to spend about the same amount. Just 16% plan to spend more. 
But don't despair, Dad; we'll still be dishing out some cash. Consumers plan to pop an average of $171.79 to honor Pop and other important men in their lives, nearly mirroring last year's expected average spending of $174.10. 
While almost two-thirds of consumers (64%) report having seen higher prices when shopping for Father's Day gifts (Source: NRF), inflation won't overly influence Father's Day gift-giving. 
"Spending in the most popular gift categories closely mirrors last year's projections despite inflation woes," says Phil Rist, vice president, strategy, Prosper.  
"Despite growing concerns about inflation, consumers plan to spend approximately the same amount as last year in celebration of Father's Day," adds Matthew Shay, president and chief executive officer, NRF. "Spending patterns also reflect the sentimental nature of the holiday as consumers are prioritizing unique and meaningful gifts." 
So, what will Dads be getting this year? The shift in America's focus from business suits to more casual attire may mean they won't likely be receiving any tie-shaped boxes. But while we may not spend as much on Dad as we do on Mom, we still want those gifts to be special. According the NRF's report, the most important factors influencing Father's Day purchases are "finding a gift that is unique or different" (44%) and "finding a gift that creates a special memory" (37%). 
Shoppers are also planning to spend nearly the same as last year in the popular gift categories of clothing ($26.62) and gift cards ($23.02). According to , about 20% of those surveyed plan to buy Dad clothing or accessories. The only items topping that are special outings like a meal or sporting event (22%) and gift cards (24%.) That correlates with the NRF's findings that one-quarter of consumers (25%) plan to give "gifts of experience" such as tickets to a concert or sporting event. Above all other gift categories, consumers plan to spend the most ($32.29) on a special outing such as a Father's Day dinner or brunch, very similar to last year's $29.37. Another 37% are interested in extending the longevity of the celebration by gifting a subscription box service. Debthammer says other popular choices include electronic gadgets, handmade gifts and home improvement or gardening tools. About 58% will include a greeting card with their gift. 
The NRF says 30% of consumers report that they turn to retailers for gift inspiration. Father's Day shoppers will be looking for gifts in a variety of places – 40% of consumers plan to shop for gifts online while 34% plan to shop at department stores; specialty stores (greeting card/gift stores, electronics stores) and discount stores are tied at 22%. 
And we won't be forgetting father figures this year. According to Debthammer, while 52% are planning to shop for dad, consumers are also buying presents for stepfathers (4%) and fathers-in-law (6%) or both (10%). 
Subscribe and receive the latest news from the industry Article
Join 62,000+ members. Yes, it's completely free.
You May Also Like
---