Halloween: It's Baaaack!
Halloween: It's Baaaack!
This year's fall celebration promises monster activity.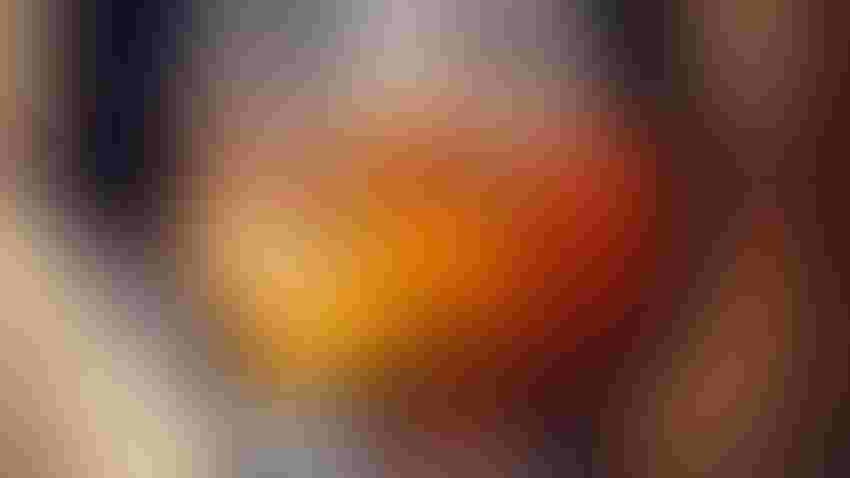 You may have been downing pumpkin spiced lattes since August. Maybe noshing on pumpkin spice Hostess treats or indulging in crazy pumpkin food collabs like Goldfish Dunkin' Pumpkin Spice Grahams for weeks now. Not to startle you out of your pumpkin spice bliss, but if you haven't checked the calendar lately, it's mid-October, which means it really is pumpkin season. They're popping up on porches all over and Halloween is just around the bend. 
With the worst of the COVID pandemic apparently behind us, retailers and consumers are anticipating another active Halloween season. Last year, License Global reported Halloween was expected to bring robust sales – which turned out to be the case. And again, this year, according to the National Retail Federation's annual survey conducted by Prosper Insights & Analytics, there's nothing to fear. Despite menacing warnings about recession and inflation, total Halloween spending is expected to reach a record $10.6 billion, exceeding last year's record of $10.1 billion.
 
Spreading Halloween Cheer 
According to Statista, more than two-thirds of individuals surveyed in the U.S. said they planned to celebrate Halloween and/or participate in Halloween activities in 2022. This is a noteworthy statistic because this year's anticipated participation figures were comparable to pre-COVID-19 figures.  
The NRF has reported that participation in Halloween-related activities will resume to pre-pandemic levels, with 69% of consumers planning to celebrate the holiday this year, up from 65% in 2021 and comparable to 68% in 2019. 
"Halloween is an exciting time for many families, and that enthusiasm is reflected in the number of Americans who plan to celebrate the holiday this year," says Matthew Shay, president, chief executive officer, NRF. "As consumers continue to return to pre-pandemic behaviors, retailers are prepared to meet that demand and help make this holiday a fun and memorable one."  
Follow the Money 

When it comes to Halloween-related products, the most-likely categories are – of course – candy, costumes and seasonal décor. The NRF breaks that down even further, reporting that the top ways consumers plan to celebrate include handing out candy (67%), decorating their home or yard (51%), dressing up in costume (47%), carving a pumpkin (44%) and throwing or attending a Halloween party (28%). Consumers plan to spend $100 on average for Halloween candy, décor, cards and costumes. This amount is on par with last year's record of $103 and is the second highest in the survey's history. 
And retailers are staffing up. According to CNN, Party City is hiring 20,000 workers for the season, outpacing the number of new employees it has hired in past years during this time period. Last year, the retailer hired 17,000 workers ahead of the Halloween season. Spirit Halloween, the nation's largest Halloween retailer, is opening a record number of stores this year (more than1,450 locations), each full of trends that will have fans ready to haunt and flaunt all season long. 
Mostly, it's Treats 
While costumes are fun and spooky decorations set the appropriate mood, trick-or-treaters are laser-focused on their expected haul of goodies. 
Statisa reports that in 2022, consumers in the U.S. expect to spend a total of roughly $3 billion on candy for Halloween. According to the National Confectioners Association, this year, 93% of Americans intend to celebrate Halloween in a big way with plans to enjoy their favorite chocolate and candy treats. That's a significant uptick from last year, when the NCA predicted 80% of Americans would treat themselves and others. Statista reports that this year, about two-thirds of Americans plan to hand out candy to roving hordes of ghosts and goblins, making it the most prevalent way in which people planned to celebrate Halloween. And we do love our holiday chocolates. Global technology research and advisory company, Technavio, predicts the seasonal chocolates market size will grow by $7.07 billion from 2021 to 2026. 
Décor du Jour 
Although Statista reports that last year men and women planned to partake in the same activities by and large, a higher share of men wanted to throw a party, while more women wanted to decorate their home or yard. Halloween décor for some people has begun to rival Christmas with elaborate light displays, macabre figures, animatronics and larger-than-life airblown inflatables. Licensed products are especially popular, from Jack Skellington and Oogie Boogie from Disney Tim Burton's "The Nightmare Before Christmas" to "The Mandalorian" and Grogu.  
As in recent years, the NRF predicts Halloween enthusiasts would start their shopping early, with nearly half (47%) beginning last month or even earlier. Budget and inflation are still top-of-mind, so 40% of shoppers plan to purchase their items at discount stores, 36% will go to specialty Halloween or costume stores and 31% will shop online. If you haven't started to shop for your Halloween items – whether that's candy, costumes or décor – you better get started. Supply chain issues are still causing shortages and once retailers run out of some items, they might not be restocked. And that would be frightful indeed.  
Subscribe and receive the latest news from the industry Article
Join 62,000+ members. Yes, it's completely free.
You May Also Like
---