Global Retailing Conference: The Future is Now
Global Retailing Conference: The Future is Now
The Global Retailing Conference convened in Tucson, Ariz., last month to discuss the future of retail. Most merchants agree: technology is the future and it's here now.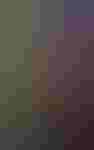 The Global Retailing Conference convened in Tucson, Ariz., last month to discuss the future of retail. Most merchants agree: technology is the future and it's here now.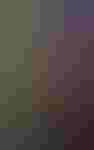 Terry Lundgren, chairman, president and chief executive officer, Macy's
The future of retail is the Millennial generation, so said the varied breadth of speakers at the 10th annual Global Retailing Conference.
Hosted by the University of Arizona's Terry J. Lundgren Center for Retailing, the conference brought together the top minds in retail for a two-day event that featured speakers, panels and networking events.
Terry Lundgren, chairman, president and chief executive officer, Macy's, opened the Global Retailing Conference by sharing how Macy's is performing, noting a slow climb to market recovery with the retailer's 2013 comparable sales rising 2.3 percent. The gains can be attributed, in part, to Macy's localization strategy, which divides store territories into more manageable districts that can then be uniquely tailored to specific regional buying trends, desires and needs. "Omnichannel," a buzzword prevalent at the 2013 conference, is still a hot topic for Macy's, however it's the Millennial consumer who the retail giant finds to be the lynchpin to future sales.
"We are indeed a company that has embraced change," said Lundgren.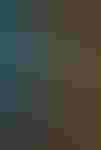 Walter Robb, co-chief executive officer, Whole Foods
To emphasize this point and the evolving consumer demographic, Lundgren shared Macy's strategy to "aggressively pursue" the 15- to 33-year-old customer. Millennials, or those born between 1980 and 2000, are, according to Forbes, the "biggest generation of consumers ever."
"If you miss out on this young customer, you're missing the boat," he said.
The Macy's approach is a seven-point plan that includes the embracing of new technologies such as mobile and social media, the embrace of more advanced in-store technology and an update of point-of-sale software.
The Millennial strategy is also heavily centered on delivering and fulfilling orders for the right product. In 2013, Macy's introduced 14 new brands targeted to the youth-centric shopper, many times utilizing the shop-in-shop approach that, Lundgren conceded in a tongue-in-cheek fashion, was a "big defeat" for him personally, noting the great success a Sunglass Hut partnership experienced at Macy's locations. Lundgren said retailers must "not be afraid to find the experts when we can't break the market."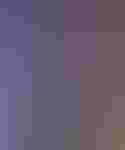 Brian David Johnson, author and futurist, Intel Corporation
But it's not just Macy's that is focused on the Millennial, multiple speakers at the event touched on the important buying power this consumer group possesses.
Rob Garf, vice president, industry strategy, Demandware, noted that the average "digital diva" shopper uses four devices during a retail trip and has 69 percent of the buying power yet only accounts for 22 percent of the U.S. population. This consumer is a formidable force, and in order to compete to get her sales, "we need to re-think the technology," he said.
Companies such as Intel Corporation and its "futurist" Brian David Johnson are charged with looking further into the future–10 to 15 years, actually–to predict and develop an actionable plan for technology and incorporate thoughts on how consumer trends will evolve. These evolutions may include holographic stores, intelligent fashion and retail shelves, drone deliveries, the continued use and progression of 3D printing, sentient stores and more.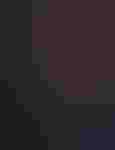 Jeanne Jackson, president, product and merchandising, Nike
"Science and technology have progressed to the point where what we build is only constrained by the limits of our own imaginations," he said.
There are also companies such as Hointer, which is attempting to re-invent the shopping experience through digital technology, that are addressing consumers' penchant for online shopping and mobile utilization.
The Millennial shopper demands customization and a tailored experience due to their heavy reliance on technology and all of the conveniences the medium affords, but there is a negative side to embracing technology, pointed out Greg Girard, program director, merchandise strategies, IDC Retail Insights. According to Girard, spend is increasing more than 260 percent on mobile platforms, with 69 percent of consumers polled calling the smartphone a critical tool for shopping and daily life and 70 percent remarking that the smartphone will continue to aid the shopping experience in the coming year. But with this increased use comes a fear that this "hyperpersonalization" will come at a cost for shoppers in the form of personal privacy.
For brands such as Nike and Whole Foods, the future is in product innovation, delivery and the customer experience.
Speaker Jeanne Jackson, president, product and merchandising, Nike, calls the consumer relationship to its brand "incredibly strong and emotional globally," and notes that the company thinks of these shoppers constantly, vowing to "connect consumers with products they love," whether that be aspirational items such as a limited edition Kobe Bryant sneaker or through shop-in-shop concepts within other retailers like Finish Line and Foot Locker.
For Nike, technology is used to bring the consumer deeper into the Nike product experience, utilizing video content that the new shopper can then share.
Whole Foods Market and its co-chief executive officer, Walter Robb, on the other hand, is very much concerned with its internal culture, values and the customer experience on a perhaps more traditional level.
"We are at a major crossroads in retailing–first for technology, secondly in challenges to serve the customer, third is to be relevant within your own four walls and fourth we need to improve the customer experience," he said.
Whole Foods participates in a strategy it calls "conscious capitalism," which emphasizes core values, stakeholder integration, conscious leadership and a conscious culture and management. This approach, said Robb, manifests itself in a thriving internal culture that organically lends itself to innovation and is thus passed off to the customer who ultimately benefits.
Of course more traditional retail models will continue to thrive, so said the Global Retailing Conference's additional speakers which included Bobbi Brown, founder and chief creative officer, Bobbi Brown Cosmetics; Blake Irving, founder and chief executive officer of Invemed Associates, co-founder and financial backer, The Home Depot; Kevin McKenzie, global chief digital officer, Westfield Group; and Harvey Kanter, president, chief executive officer and chairman of the board, Blue Nile.
Subscribe and receive the latest news from the industry Article
Join 62,000+ members. Yes, it's completely free.
You May Also Like
---