Discussing U.K. Consumer Shifts this Holiday Season with Lisle Licensing
Discussing U.K. Consumer Shifts this Holiday Season with Lisle Licensing
Lisle Licensing speaks to License Global about how the U.K.'s latest lockdowns are affecting seasonal shopping and what consumers might want in 2021.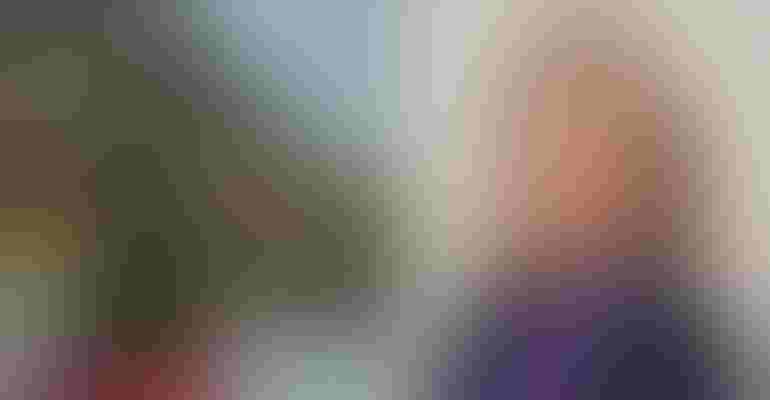 After Black Friday revenue predictions dropped from £6 billion to £4.7 billion – marking roughly £1.3 billion in lost sales – (MRS Digital) the knock-on effects of the latest November lockdown have been seen immediately.
With the holidays within reach and retail's "Golden Quarter" in flux, we speak with Francesca Lisle, managing director, Lisle Licensing to find out how retail may be different this festive season and what we can expect for 2021. 
License Global: How is this new lockdown affecting consumer behavior in the U.K. ahead of the holidays?
Francesca Lisle: The new U.K. lockdown has had a big effect on consumer behavior due to the fact that a lot of our retailers are forced to close. The November lockdown has seen more brick-and-mortar retailers remain open compared to the Q1 lockdown, but consumers are undoubtedly worried about the future with so many businesses struggling to survive. Traditionally, shops would be busy with the consumer out not only buying gifts they have on their list but browsing for inspiration and enjoying the festivities in and around shopping centers, high streets and city centers.  
Now the consumer is forced to buy from the stores that are open or go online. In some instances, in the U.K. this has given an unfair advantage to other retailers. We are seeing stores which are classified as essential retailers and therefore open during this lockdown, starting to sell additional categories that they wouldn't ordinarily sell such as toys. Making it very unfair to the specialist toy retailer who are classified as non-essential  
Do you think buyer fatigue may factor in our approach to brands, products, and events like Black Friday? How will the new measures affect U.K. retail? 
Given the tough year we have all experienced, I think there are a lot of people who are wanting to make Christmas an even bigger celebration to compensate for the fact they have not been able to enjoy things such as weekends away or holidays, etc.  
2021 seems to have numerous green shoots of positivity, what are some of the key trends you're seeing that could bring us out of the funk we seem to be in? 
The toy industry is enjoying a strong year proving the child is the last to suffer in the household. The home improvement sector is doing well with families spending more time at home and looking to do jobs they have been putting off but now find they have more time. 
We have recently announced a new license, the Style Sisters, and this will lend itself to the home sector perfectly for categories including furniture, home fragrance, home textiles etc. The Style Sisters have become famous for revamping celebrities' homes across the country, leaving eminently Instagramable images in their wake. The consumer is looking more than ever for Value buys. Not just linked to events such as Black Friday but all the year-round value. Social Media Consumers are also open, more than ever, to new technology and want innovation at affordable prices. 
How has Lisle Licensing adapted across the year and how are you hoping to keep pivoting as 2021 brings even more change? 
We have had to remain agile and quick to react/ensure all of our licensors are totally up to speed with what is happening in the U.K. That is the beauty of having an independently run business. It is important we continue to grow our routes to market by category and brand, and also ensure we keep our portfolio fresh with new exciting opportunities for our licensees and retail partners.  
What is the key brand 'wins' you've brought to the market across your client base for the holidays and what are you hoping to bring in 2021? 
It is difficult to call out just one or two. However, we are delighted that we have a variety of exciting opportunities in the market across the holidays including the Nitro Circus R Willy Scooter range from Greenover, to various new innovative Tetris products including the new Tetris light from Paladone, plus a wide selection of "Masha and the Bear" toys from Simba U.K. and apparel from Aykroyds TDP to name just a couple of things. In 2021, we hope to continue to grow each of our properties and are super excited to launch two new brands which we have recently acquired: Kate Smith Co & The Style Sisters. 
Celebrating 10 years in the licensing industry this year, Lisle Licensing represents brands such as Tetris, "Masha and the Bear", Superthings, Andy Capp, "44 Cats", Style Sisters and more. 
Subscribe and receive the latest news from the industry Article
Join 62,000+ members. Yes, it's completely free.
You May Also Like
---