In Conversation with Brands In: Fast Fashion in A Post-Pandemic World
In Conversation with Brands In: Fast Fashion in A Post-Pandemic World
Rick Lowe, managing director, Brands In shares how the company is adapting to the global pandemic and where it sees the apparel industry going post-pandemic.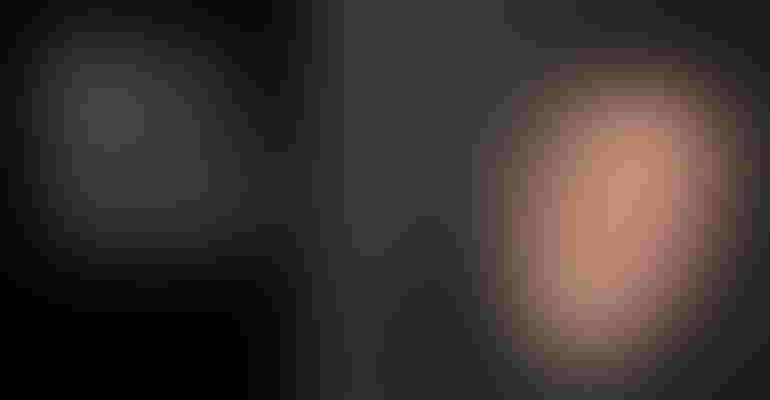 License Global speaks with Rick Lowe, managing director, Brands In to find out how the company is adapting to the global pandemic and where it sees the apparel industry going post-pandemic.
License Global:  As a fast fashion brand, what was the fast fashion market like when you started Brands In, and how has it changed?
Lowe: When we started Brands In the market for licensed product was consolidating into two streams - luxury and mass.  The mid-tier in the U.K. which would have been serviced by independent retailers has all but gone now. With the emergence of retailers like ASOS and BooHoo, their growth has allowed for new opportunities and there is a real current confidence that 'quick-response' jersey is becoming increasingly valuable to all retailers.
On demand and drop ship is also a new area that is being seriously considered as retailers can limit their stock risk and enjoy a wider product proposition.
What do you see for the future of retail right now?
It is now inevitable that over the next 12 months there will be a requirement for closer to home sourcing as the supply chain will take that long to get back in sync. Beyond this there will be a bigger move towards online and those retailers without a viable online proposition may well suffer. As the market tightens there will be some retail casualties - but also good opportunities for the agile businesses who can seize the moment. 
What will happen to fashion consumers as they stay, and emerge gradually, from lockdown?
The market that drives impulse purchases is trading well and I think this will continue as we emerge from lockdown.  During lockdown there has been a higher percentage of consumers crossing over to online purchasing, away from brick-and-mortar retail and it is likely they will keep up this new habit.  This will impact upon low ticket and impulse purchases in-stores and this will particularly affect fast fashion. Online retail has seen an unpredicted opportunity to drive sales, which has fallen into their laps. 
I expect there will also be a slice of the consumer market that is more eco and environmentally conscious as we emerge from the global pandemic.
How has coronavirus impacted apparel retail, and how can the industry recover especially in fashion and apparel?
The simple answer is, massively.  Essentially, brick-and-mortar retailers were shut down and there will be far reaching consequences before the status quo returns. The ability to be vertical and scale rapidly has never been more valuable as a supplier in the fashion/apparel market than it is right now. The impact of Covid-19 will allow businesses to re-focus on priorities and redefine their value propositions.  I believe too many retailers were chasing the same market and not differentiating themselves effectively.  
The global crisis will weed out the weaker retailers and we have already seen casualties in the sector.  Recovery from an unprecedented global scenario demands creativity and retailers need to ensure they have strong propositions for consumers and understand their value to the market. Those who are strategic will emerge stronger. 
What is proving popular right now and what's next for the future of fast fashion?
The athleisure sector is a real winner right now as more consumers are exercising and many will want to stay fit. Small ticket items like licensed tees and sweats which are impulse buys or purchased for gifting have also remained strong. Consumers are looking for a combination of newness along with a point of difference and will favour retailers who communicate with them both cleverly and effectively. 
Looking ahead, I believe this will be driven by local sourcing, with suppliers that can both scale and deliver. I also think there is a conversation to be had with the consumers, to educate them on paying a little more for product that is less impactful on the environment and supports local businesses.  
How is sustainability a major focus for the fashion sector moving forward, and how, even, is this something that could shape the future of fast fashion?
Sustainability will be ever more so on the agenda for everyone and opportunities will be there for the taking.
What's new for Brands In and how are you weathering the storm?
Fortunately for us, Brands In has a good breadth of online customers.  We closed the business for four weeks to protect the staff and prepare for social distancing guidelines upon re-opening. In the last week we have begun production again with a skeleton workforce and are already seeing a good level of orders coming through from our online customers. We are confident our Amazon business will also grow back to healthy numbers over the coming weeks.
Our future focus will be in offering flexibility to our customers with smaller print runs, as well as leveraging our design team to enable online retailers to maximise trends quickly.  All revenues coming through will help to stabilise the business, and we are already talking to all our licensors about new opportunities when we fully emerge from lockdown. 
Subscribe and receive the latest news from the industry Article
Join 62,000+ members. Yes, it's completely free.
You May Also Like
---