Black Friday Continues to Evolve, Big Spending Still Expected
Black Friday Continues to Evolve, Big Spending Still Expected
Traditional kickoff of the holiday shopping season is projected to be another big one.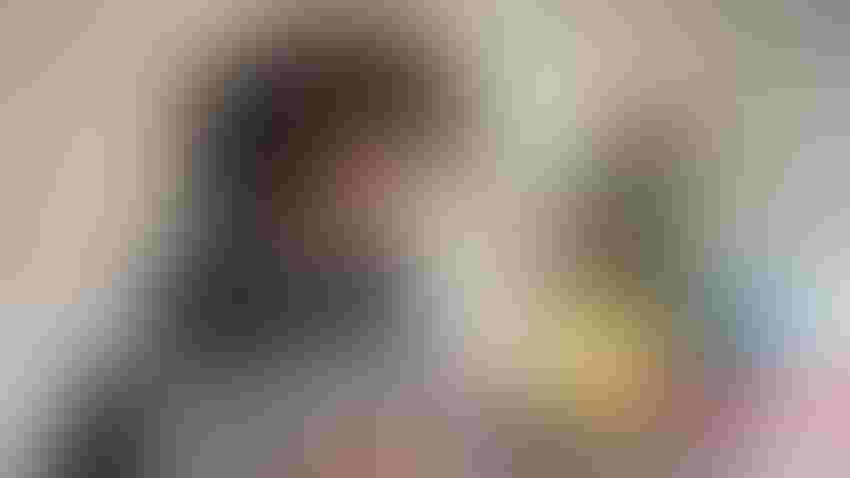 Black Friday is traditionally a major shopping holiday that takes place the day after Thanksgiving. This year, it falls on Friday, Nov. 24 – the fourth Friday in November. It has routinely been the biggest shopping day of the year. For many, it's the official start of the holiday season. Some families thrive on the tradition of rising before dawn to head out to a store to find the best deals. In 2012, Black Friday bled into Thanksgiving as many retailers began opening on Thanksgiving Day. But within a few years, that trend subsided as employees and kind-hearted consumers protested against the commercialism intruding on a family feast and football day. Despite the continued evolution of holiday shopping habits, the five-day period from Thanksgiving to Cyber Monday is still considered the biggest and brightest, as far as retail sales go.  
The pandemic brought a new phenomenon: early Christmas shopping … like, really early. And every year since the pandemic, the Black Friday spread-out gets a little bit more prevalent. "Black Friday" sales at some retailers began in October – weeks ahead of the actual day. And that's a trend that seems to be here to stay. As License Global reported last month, many consumers begin their holiday shopping well before the winds of November start blowing. What began as concern over supply chain issues, morphed into budget concerns and the desire to spread holiday spending throughout the season. 
In the National Retail Federation's November Monthly Economic Review, Jack Kleinhenz, chief economist, NRF, says every retail holiday season since the pandemic has been unique, and that will be the case again this year.  
"The last few holiday shopping seasons have been filled with unmatched peculiarities for consumers and retailers alike," says Kleinhenz.  
In 2020, sales surged 9.1% year over year despite the challenges of COVID-19, and there was a significant move to shopping online as Americans stayed home. Sharply rising demand overcame supply chain bottlenecks for a record growth rate of 12.7% in 2021. And holiday sales in 2022 rose 5.4% as savings built up during the pandemic provided a buffer against rising inflation and online shopping continued but more consumers returned to stores. 
Similar to the past few years, as of early November, 59% of holiday shoppers have started browsing and buying for the holiday season as they work to get a head start on their shopping. On average, holiday shoppers have completed one-quarter (25%) of their planned purchases.  
"Early shopping is a trend we have been tracking for several years, and this year, there is evidence the deals and promotions from October resonated with consumers," says Phi Rist, executive vice president, strategy, Prosper Insights & Analytics. "More than 40% of shoppers say they took advantage of retailers' October sales to shop specifically for holiday gifts, décor and other seasonal items." 
But the NRF reports that even with early shopping, the five-day shopping event that begins on Thanksgiving Day and continues through the following Monday will represent some of the busiest shopping days of the year. According to the annual survey released by the NRF and Prosper Insights & Analytics, three-quarters (74%) of holiday shoppers plan to shop during the five-day Thanksgiving holiday weekend this year. This is up from 69% pre-pandemic, in 2019. The top reasons consumers plan to shop during this period are because the deals are too good to pass up (61%) and because of tradition (28%). 
Despite the trend of consumers spreading out spending and retailers extending sales in the weeks leading up to the winter holidays, sales like Black Friday and Cyber Monday haven't lost their appeal. The NRF reports an estimated 182 million people are planning to shop in-store and online from Thanksgiving Day through Cyber Monday this year. This figure is 15.7 million more people than last year and is the highest estimate since NRF began tracking the data in 2017. 
"The Thanksgiving holiday weekend marks some of the busiest shopping days of the year, as consumers enjoy the tradition of shopping for the perfect gifts for friends and loved ones," says Matthew Shay, president, chief executive officer, NRF. "Retailers have been preparing for months for this occasion. They are stocked and ready to help customers find the gifts and other items they want at great prices during the entire holiday season." 
Black Friday continues to be the most popular shopping day, with 72% (130.7 million) planning to shop, up from 69% in 2022. Cyber Monday is the second most popular day, attracting 39% (71.1 million) of those planning to shop over the weekend, on par with 38% last year. 
The bottom line is that consumers still love deals and for many, it's chasing those deals that's part of the holiday fun. This may be why shoppers will still head out early the day after Thanksgiving for the "big hunt." 
Subscribe and receive the latest news from the industry Article
Join 62,000+ members. Yes, it's completely free.
You May Also Like
---