Another Record for Back-to-School Spending for 2023
Another Record for Back-to-School Spending for 2023
Various factors are fueling the surging BTS marketplace.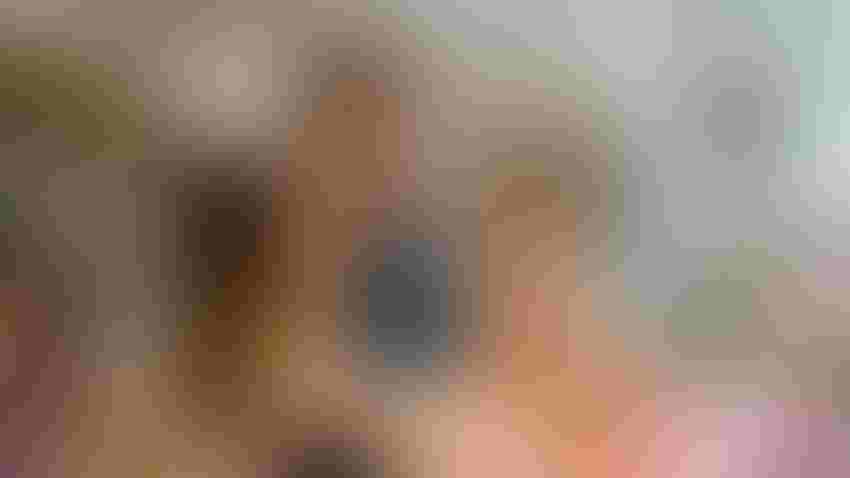 Kids might not want to hear it, but back-to-school shopping is in full swing, typically starting in early July, right after the July 4th holiday. The NRF has conducted a BTS survey with Prosper Analytics for almost 20 years. According to this year's report, consumers are expected to spend record amounts for both back-to-school and back-to-college shopping this year, with spending expected to reach an unparalleled $41.5 billion, up from $36.9 billion last year and the previous high of $37.1 billion in 2021.  
Deloitte's 2023 back-to-school survey results were significantly different, though. Deloitte predicts spending for K-12 students will decrease by 10% to $597 per student. According to that survey, the overall BTS market is expected to decrease to $31.2 billion; spending on clothing is down 14% year-over-year and technology is down 13% in favor of school supplies (up 20% year-over-year). 
Conversely, the NRF says families with children in elementary through high school plan to spend an average of $890.07 on BTS items this year, approximately $25 more than last year's record of $864.35 and a new high. 
Tech Tops the List 
This increase in expected spending is primarily driven by more demand for electronics, as 69% of BTS shoppers plan to buy electronics or other computer-related accessories this year, up from 65% last year and the highest in the survey's history.  
"We see for back-to-school a relatively strong increase in expected spending on electronics over last year, and that's even more stark when we compare it to 2019," says Katherine Cullen, vice president of industry and consumer insights, NRF. "We know the pandemic changed a lot when it came to learning environments and when it came to the types of products people needed." 
The NRF expects total spending on electronics to reach a record $15.2 billion. As in past years, the top electronics consumers plan to purchase are laptops (51%), tablets (36%) and calculators (29%).  
Just under a third say they're spending more because prices are higher, down from 42% last year. "While consumers are seeing higher prices in some categories, the real driver of their intended budget is they need more new items," says Cullen. "People are expected to find value in the deals. Last year about a quarter of the shoppers who were spending more said they didn't think the deals were going to be as good, so they were having to spend more; that dropped to about 16% this year. Consumers feel they are able to find value; they simply believe they need more items." 
Retailers have made it easier for shoppers to find those values. According to Payments.com, Walmart, Amazon and JC Penney have all pushed frugality this BTS season. Walmart's promotion declares, "Shop this year's school supplies at last year's prices." 
Even Kroger, the largest U.S. supermarket operator by revenue, has announced ways for consumers to save. The grocery chain shared savings with Locked In Low prices on essential supplies students need to gear up for the new school year, offering more than 250 items for less than $3.
"As students return to the classroom, the supplies they need to study and learn should not break the bank," says Carlo Baldan, group vice president, center store merchandising, Kroger. "Our Locked In Low prices guarantee affordable items so caregivers and students can look forward to going back to school, and we can make life a bit easier during this busy time of year for the families we serve." 
That's not to say that people aren't noticing higher prices. Inflation continues to prey on people's minds.  
"What has changed is how people are dealing with it," says Cullen. "People are looking for sales more, looking for value and are possibly even less brand and store loyal than they used to be because they want to find the best price for the items that they're looking for." 
Deloitte found that shoppers generally prioritize retailers with competitive pricing, favoring mass merchants (80%), online retailers (60%), off-price retailers and dollar stores (both at 33%). 
For all back-to-class shoppers, the top destinations are online, department stores and discount stores. 
But the NRF is seeing more focus on discount retailers this season. It reports that BTS shoppers heading to discount stores are up about 45%.  
Back-to-school also brings its share of licensed products. And with shoes, clothing and accessories being top BTS categories, it's no surprise to see products popping in those categories. New back-to-school launches include a Forever 21 x Reebok collection and a Justice x 'Powerpuff Girls' fashion collab. 
Subscribe and receive the latest news from the industry Article
Join 62,000+ members. Yes, it's completely free.
You May Also Like
---