17 Retailers to Watch in '17
17 Retailers to Watch in '17
This special report identifies the hot retailers to watch that are all driving change, innovation and expansion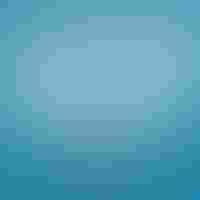 This special report identifies the hot retailers to watch that are all driving change, innovation and expansion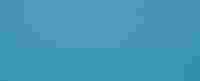 This special report identifies the hot retailers to watch that are driving change, innovation and expansion. From the incredible story of Jet.com to the innovative approach of independent retailer Story to the growth and opportunities in China offered by Alibaba, there's a whole lot going on in the retail sector beyond the traditional global retailers that dominate the sales charts.
From its humble beginnings in Hoboken, N.J. about two years ago until its acquisition in July by Walmart for $3 billion, the improbable and virtually instantaneous growth story of Jet.com is proof that entrepreneurial dreams of launching a retail concept can still come true.
Co-founder Marc Lore, who went from relative obscurity to president of Walmart's e-commerce business, has solidified a reputation as being one of the most influential and powerful executives in the world of e-commerce. And one could argue that he did it a lot faster than the legendary Sam Walton, who took 18 years to reach $1 billion in sales for Walmart and accomplished it faster than any other company.
Following Walmart's acquisition of Jet.com, CEO Doug Macmillan posted to his blog five big reasons Walmart bought Jet.com. They are quoted as follows:
1. Jet.com brings more ways to serve our customers and reach new customers online. Jet.com created a unique, transparent way for customers to shop, helping them make choices that lower their prices as they shop—from building smarter baskets to opting out of free returns and using debit cards.
2. The deal will build on our e-commerce foundation and accelerate growth. Walmart.com has grown to the second largest online retailer by traffic in the U.S., and in just the past six months has expanded from 7 million items to more than 15 million on the site.
3. Jet.com's and Walmart.com's customer bases are complementary. Jet.com is a hit among urban Millennials, and it will continue to focus on delivering premium brands and experiences. Walmart.com is winning value-conscious shoppers with everyday low prices by keeping costs low.
4. Jet.com boasts incredible talent. Marc Lore is both a visionary e-commerce leader and a merchant. He brings with him a smart and talented team that, when combined with ours, will be the best in retail.
5. Together, Jet.com and Walmart can win the future of retail. Walmart is in the business of "saving people money so that they can live better." By combining with Jet.com's technology, shopping experience, customers and talent, the retailer can do exactly that.
It's this Jet.com type of spirit of entrepreneurship, innovation, opportunity and growth, among other attributes, that this special report focusing on 17 Retailers to Watch is based.
The 17 retailers included in this special report account for more than $100 billion in sales. Compare that to more than $1.3 trillion of the world's top 10 mega retailers, according to the annual Top 250 Retailers Report by the National Retail Federation and Deloitte.
While every licensing executive wants a piece of this huge retail pie, the reality is that opportunities for growth and incremental business sometimes transcend beyond the world's largest retailers including Walmart, Carrefour, Costco or Amazon. Consider the following:
Germany's Lidl will begin expanding aggressively in the U.S.; Alibaba is connected to the lucrative Chinese consumer base; Primark is also expanding its discount fast fashion in the U.S.; and Five Below continues to grow its dollar store concept and licensed products are a big part of their merchandise section.

In key merchandise categories, Staples, Fanatics, PetSmart, Wayfair, The Entertainer and GameStop are offering more licensed products than ever before, capitalizing on consumer trends and brand preferences.

Other specialty retailers such as QVC, Box Lunch, Colette, and Story can showcase licensed brands oftentimes better than most traditional retailers can.

And venerable mid-tier retailer JCPenney is proving that a turnaround is possible and key brands are a major part of the reason.
There are other retailers that arguably could have been included in this report, but these 17 are the ones to watch as they offer significant opportunities for licensed products as you look ahead to 2017 and beyond.
PetSmart: Bringing Lifetsyle to Pets
Americans spent $60.28 billion on their pets in 2015 and beds, collars, toys and treats represent tremendous growth potential for licensed products. PetSmart, the largest specialty pet retailer of services and solutions in North America, isn't missing any licensing opportunities.
"We pursue licensed product collections because pet parents and families want to bring their pets into experiences, special moments and interests–whether that's a college or professional sports team, a favorite film or personalities and characters," says Eran Cohen, chief customer experience officer, PetSmart.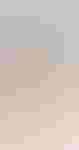 PetSmart's Tailgating collection includes a range of pet jerseys, tees, hoodies, collars and leashes featuring professional and collegiate sports teams, and lets pet parents bring their pets into the fun of game day. "We also do collaborations with influencers, like Jackson Galaxy, with a cat product capsule collection, as well as the soon-to-launch Grumpy Cat collection, due in stores early next year," says Cohen.
This year, PetSmart collaborated with Illumination Entertainment and NBCUniversal Brand Development's Secret Life of Pets for a line of toys, beds and apparel.
"This was the first time we got early access to a film and created a pet product collection aligned with the film's characters. For Secret Life of Pets we leveraged all channels from TV to digital to social to public relations, as well as in-store events and signage–in fact, the characters took over our stores and that was a key theme in the campaign," says Cohen.
The company has also partnered with Martha Stewart Living Omnimedia for Martha Stewart Pets Treat Shop, a line of oven-baked natural dog treats sold exclusively at the chain as well as a line of pet home décor, toys and in-home grooming supplies, and with Ellen DeGeneres' lifestyle brand, ED, for a line of pet apparel, beds, bowls, collars, leashes, harnesses, toys, pet carriers, and grooming products.
Primark: Exporting Fast Licensing to U.S.
Dublin-based fast-fashion retailer Primark is on an expansion tear. The retailer, which operates 315 stores in 11 countries and posted revenue of $7.4 billion in 2015, added 22 new stores globally last year. Since the retailer crossed the Atlantic in 2015, the company opened five U.S. locations and is planning three more. Meanwhile, the chain continues to expand in Italy and France.
Particularly strong in athleisure streetwear and beauty with its PS Beauty line, Primark is a force in licensed merchandise. The largest European retail partner for Harry Potter-themed merchandise, the chain recently expanded its Wizarding World offerings with new products in fashion and home décor inspired by the launch of Fantastic Beasts and Where to Find Them.
A high level of social media engagement through Instagram posts and Snapchat views keeps Primark top-of-mind for its consumer base and the nimble marketer is a mecca for merchandise tied to movie launches, buzzworthy television series, music trends and more.
Among the collections Primark stores have showcased are: a "Looney Tunes" collection with Warner Bros. Consumer Products, an exclusive "Family Guy" for Father's Day collection of men's apparel, accessories and homewares with Fox Consumer Products and clothing and accessories with an array of Disney characters with Walt Disney Company U.K. & Ireland.
Staples: Licensing In and Out
Staples, the office supply superstore, is a valuable licensing partner on both the retail and brand fronts. Every year, the company creates exclusive, licensed back-to-school programs, from Nickelodeon character-themed binders, pencil pouches, die-cut erasers, notebooks, folders and clipboards to Cynthia Rowley college back-to-school products.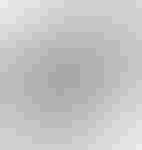 The chain's brick-and-mortar stores and its e-commerce site are the go-to destinations for licensed character lunchboxes, bookbags and school and on-trend office supplies.
This year the chain launched The Office by Martha Stewart, a collection of organizing products and accessories from the doyenne of mass design. Also new is an exclusive Cynthia Rowley Collection that included a full suite of travel accessories and office essentials, from backpacks and weekender bags, to backup batteries and chargers and USB cables, all bearing bold patterns and striking colors.
The company recently embarked on an ambitious new licensing program to bring Staples-branded offerings to a wide range of solutions-oriented products and services. The company recently announced an agreement with GRM for Staples Records and Cloud Management, a new solution designed to help businesses store and manage records and focus on security and compliance. More carefully vetted partnerships will enable the company to expand its menu of business solutions and grab an even bigger slice of the small business/home office pie.
"Staples is an iconic brand that businesses and consumers recognize and trust to deliver a winning combination of value and quality. The Staples Brand Product Group develops and licenses Staples-branded offerings across a wide range of products and services that deliver a combination of high-quality and great value based on rigorous testing and development," says Conor Kearney, senior vice president, Staples Brand Group.
Kearney says the company will continue to extend the Staples brand into new areas with offerings that are exclusive to Staples.
"We are developing new products in areas beyond office supplies, such as facility supplies, breakroom accessories, office furniture and mailing and shipping supplies. We're also exploring opportunities to license our brand to outstanding small business services like the recently announced program for Staples Records and Cloud Management. We intend to make the Staples brand synonymous with business products and services," he says.
Five Below: Expanding Value Licensing
Five Below pioneered a new concept with its first store in 2002. Founders David Schlessinger and Tom Vellios envisioned a store where tweens and teens could spend their allowances—a fun store filled with on-trend products all retailing for $5 or less.
Fourteen years later the Philadelphia-based company is one of the fastest-growing retailers in the country and has aggressive plans for further expansion. The chain more than doubled its store count over the past four years alone to reach 500 outlets in 31 states. Five Below has also become a major destination for licensed brands.
Five Below's ever-evolving assortment of cell phone accessories, toys, collectibles, room and locker décor, beach towels, graphic t-shirts, nail polish, candy and seasonal gotta-haves is frequently merchandised in big bins and oil drums to encourage "hands on" interaction. Fun music, colorful signage and a steady stream of new product keep young consumers coming back to shop Five Below's stores.
Licensed product looms large in the store's aisles. Shopkins, "Teenage Mutant Ninja Turtles," My Little Pony, Despicable Me, Trolls and Finding Dory are among the brands featured in-store and online, at the company's recently launched e-commerce site. Quick to hop on new trends and licenses, Five Below will be the destination of choice for younger consumers for a long time.
GameStop: Giving Gamers the Gear
GameStop dominates the gaming world. From exclusive licensed product collections to in-store events and partnered promotions, GameStop is a master at reaching its audience.
The company's 7,000 GameStop locations in 41 countries have long been a destination for video game licensed products, toys and collectibles. The company's consumer product network also includes ThinkGeek, the premier retailer for the global geek community, featuring exclusive and unique video game and pop culture products.
The chain is particularly strong in the collectibles category. "We are pleased with the success we've seen from the collectibles category to our business," says Peter Baldridge, director, merchandising, Gamestop. "Since offering collectibles online at ThinkGeek.com and GameStop.com and expanding the space devoted to collectibles in our GameStop stores, collectible sales grew 300 percent last year at GameStop and is now our fastest-growing category."
The chain added 18 ThinkGeek stores in the U.S. and 55 ThinkGeek and Zing stores internationally, all dedicated to selling collectibles such as t-shirts, action figures and other geek gear related to movies, TV shows and comic books. "Yo-Kai Watch," Pokémon and Star Wars are some of the brands that get prime space in the stores.
The company extends its reach to every aspect of gaming, from publishing Game Informer magazine to hosting the annual GameStop Expo, where more than 100 exhibitors showcase their wares first-hand to gaming fans of all ages through game demos, activities and other events.
Wayfair: Wooing Home Shoppers
Wayfair, one of the world's largest online destinations for home furnishings and décor, is growing its sales significantly with groundbreaking new business models and licensed brands.
The online retailer recently debuted the first-ever shoppable TV series, "The Way Home," developed in partnership with A+E Networks. The 10-episode series, which debuted in October and airs multiple times a week into the first quarter of 2017, allows consumers to purchase the products they see on the show through Wayfair's e-commerce site.
Wayfair and A+E are using the show as a bridge between the TV and online audiences using cross-platform analytics that track how specific on-air programming converts into engagement with Wayfair's website. The partners will track viewing behavior and commerce insights to shape content and merchandising strategies going forward.
Nancy Go, vice president of brand marketing at Wayfair, says the company is excited to team up with A+E Networks on the new home talk show. "The talk show format, coupled with online shopping, is a great way to bring attainable and helpful home tips to viewers, so they feel empowered to bring the ideas home," she says.
Wayfair's e-commerce sites, which include Joss & Main, AllModern, Birch Lane and DwellStudio, are finding innovative opportunities to bring their brands to new product categories or retailers. "Our partnership with Staples for DwellStudio-branded desk accessories and office décor will allow us to reach an entirely new consumer and introduce her to some of our most iconic DwellStudio prints and patterns," says Rachel Fresno, DwellStudio's director of licensing.
In Q3 of 2016, the online home furnishings and décor retailer grew its e-commerce revenue an impressive 70 percent over a year ago. More growth is expected as the company improves it warehouse, logistics and transportation, expands the bridal registry business it launched this year and builds out its international business.
Spencer's: Keeping an Edge
Spencer's has been selling unique and edgy lifestyle accessories for more than 65 years and the retailer remains as relevant as ever and a popular destination for licensed products. Its stores are the go-to place for teens, tweens and twentysomethings looking for fun accessories, dorm room décor and apparel featuring must-have, trendy, licensed brands.
"Spencer's is focused on giving consumers a wide variety of options to express their fandom creatively. Whether they want to mascot with small accessories like wallets, key chains, belts, and collectibles, or billboard with hats, t-shirts, and posters, our selection of popular and evergreen brands spanning superhero, gaming, anime, television and retro properties, along with a plethora of other categories, empowers each person to express themselves," says Eric Morse, divisional vice president, licensing, Spencer's.
Through its partnerships with movie studios and television networks, the company continues to create exciting in-store and online fan shops filled with exclusive merchandise from the latest franchises. Last year the retailer partnered with Warner Bros., Nintendo, Disney/Lucasfilm, FEA, and Nickelodeon for product collections.
"Our ability to tell licensed product stories in product classification and through brand blocking provides our consumers with the easiest way to shop, and a licensor the best way to showcase a license," says Morse. "We've worked with licensors on myriad expansive marketing programs that cover in-store, online, social, promotions, events and influencer engagement as well as public relations."
Spencer's worked with Nintendo to promote Spencer's exclusive Shadow Link Collection from "Legend of Zelda," distributing Shadow Link figures at Nintendo's San Diego Comic Con booth, engaged with Nintendo on Instagram to promote the collection and supported the property with a dedicated pull out in-store and on all marketing and e-commerce channels.
"It was a huge success and we look forward to doing more immersive events in the near future," says Morse.
Spencer's newest Live by the Creed collection program with Ubisoft for "Assassin's Creed" debuted in November and includes t-shirts, hats, watches, wallets, socks and drinkware featuring a darker color palette along with the iconic logo and gauntlet. "It was a great partnership with our vendor community, Ubisoft, and Fox in support of the theatrical release," says Morse. "We have even more exciting programs planned for next year."
JCPenney: Refocusing with Licensing
Far from counting JCPenney out, brand owners and licensees should be taking a second look at the 100-year-old retailer. The Plano, Texas-based retail chain is breathing life into its stores and re-merchandising its assortments by strengthening its Sephora shops, redesigning its hair salons and expanding its appliance business. The chain is now outperforming competitors including Macy's and Kohl's.
"At JCPenney, we know we must continue to pivot our merchandise assortment toward less weather-sensitive categories, while providing our customers with more reason to shop in our stores," CEO Marvin Ellison recently told stockholders. Licensing is playing a big part in that strategy.
JCPenney recently signed a deal with InStyle magazine to rebrand and upgrade the chain's 850 hair salons, a part of the business that generates nearly 5 percent of the company's bottom line and is the largest salon chain in the country. The revamped salons, which feature InStyle-branded signage and exposed, painted brick walls, will roll out chainwide this year.
To compete with fast fashion chains, JCPenney recently created Belle + Sky, a private label brand focused on young shoppers, that rolled out to 500 stores. Concept-to-production cycle times for Belle + Sky average 25 weeks versus the 35 weeks on average it takes to get other apparel lines in stores, allowing the brand to go head-to-head with other fast fashion chains consumers are likely to be visiting at the mall.
JCPenney is targeting Millennial males with new and reinvigorated brands, including Argyleculture by Russell Simmons, i jeans by Buffalo and Decree, MSX by Michael Strahan, Ecko Unltd and JF J. Ferrar. MSX by Michael Strahan, an exclusive active lifestyle collection for The Men's Store at JCPenney, is Strahan's second apparel line for the company. The Collection, Strahan's more tailored line, has been a strong performer at the chain and Penney recently added a range of dress and casual shoes under the label, which is available at 500 stores and online.
The rejuvenated retailer offers opportunities for brands targeting younger consumers. "This demographic has a lot of spending power and is very opinionated about the style and fit of his clothes. As we continue to elevate the perception of JCPenney with this target customer, it's critical that we bring him trend-right brands at an incredible value to stay at the top of his consideration set," says John Tighe, chief merchant for JCPenney.
BoxLunch: Doing the Right Thing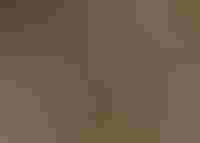 BoxLunch, the purveyor of a curated collection of on-trend licensed and non-licensed merchandise, is pairing commerce with social consciousness. For every $10 civic-minded Millennials spend in-store or online on its pop culture-themed apparel, accessories, home goods, gifts and novelties, and collectible products, BoxLunch will help provide a meal to a person in need through its partnership with Feeding America.
Pairing trendy merchandise with doing good is a sure way to win with Millennials. "Our mission is simple, sell the best product, use our business to inspire and implement solutions to help fight the hunger crisis in America," says Robert Thomsen, vice president and general manager of merchandising and marketing at BoxLunch. Thomsen says the chain curates "the most unique product offerings of licensed pop culture collectibles from hit movies and TV shows to favorite local sports teams."
The concept, owned by Hot Topic, is expanding its reach beyond the 40-plus stores it now operates and making a big push into the middle of the U.S. with its license-dominated mall stores.
QVC: Combining Content and Collections
QVC has evolved from a TV shopping company to a leading e-commerce and mobile commerce retailer. Through programming that reaches 360 million homes worldwide, QVC sold more than $2 billion of beauty, fashion, jewelry and home products last year. With $8.7 billion in net revenue in 2015 ($3.9 billion from e-commerce), QVC continues to offer significant opportunities for licensed products.
Last year, the company formed a new global structure as it expands to new markets and is increasing its online presence, which is generating a larger share of the company's sales. "We extended the reach and enhanced the capabilities of our digital commerce platforms. We entered our seventh market with the launch of QVC France," says QVC president and CEO Mike George.
From Vera Bradley-licensed home décor to NFL-licensed apparel, licensed consumer products have become a staple of the retailer's offerings. Dedicated hour-long programming gives brands an opportunity to showcase their products and tell a complete brand story in a way that's not possible in any other retail channel.
QVC recently teamed up with television personality Ree Drummond on a The Pioneer Woman Collection of cookware that includes mugs, bowl sets, cutlery and bakeware. The collection features patterns designed especially for QVC with a mix-and-match sensibility. The multi-platform retailer also recently partnered with television personality Kim Gravel for Belle by Kim Gravel, a collection of tops, jackets, sweaters, jeans and more.
Last year, QVC partnered with 20th Century Fox and Blue Sky Studios on an exclusive product collection to support the launch of The Peanuts Movie. In advance of the movie's premiere, a special "QVC Celebrates The Peanuts Movie" broadcast showcased the exclusive product lineup while actors who voiced the iconic animated characters visited the set to talk about the movie.
Lidl: Targeting the U.S.
In addition to the opportunities in licensing offered by Aldi, with its 1,600 in 34 states, there's another German discount retailer heading to the U.S. that will hit the radar of licensing execs and value-conscious consumers in 2017.
With its U.S. headquarters in Arlington, Va., Lidl plans to open 150 stores throughout the eastern U.S. by 2018. The targeted states include Pennsylvania, New Jersey, Delaware, Maryland, Virginia, North Carolina, South Carolina and Georgia. The German retailer operates 10,000 stores in 27 countries and is ranked as the world's fourth largest retailer, according to the annual Top 250 Retailers Report 2016 released by the National Retail Federation and Deloitte.
While Aldi has plans for an additional 650 stores by 2018, Lidl brings its similar no-frills approach to merchandising that will challenge U.S. grocery chains and dollar store retailers in particular, and eventually its German rival.
Lidl faces a long expansion and development period before it builds a substantial scale versus its rivals, but in the near term it does offer potential opportunities for licensed merchandise. The retailer's stores are typically twice the size of Aldi and carry a much wider assortment of general merchandise and apparel.
Aldi works with Warner Bros. and Disney on private label-branded food products as well as non-food merchandise. Aldi is also adept at reaching store-wide with its themed promotional programs. Last year, Aldi worked with TCC Global and Warner Bros. Consumer Products on a "Tom and Jerry Crazy Christmas Fun" consumer loyalty program that engaged shoppers through a consumer loyalty program that featured the characters on cards for collecting, playing and trading.
Colette: Creating Brand Cachet
French cult retailer Colette is an emporium of everything hip, from exclusive Lego toys to apparel featuring French graphic artist Jean Jullien's designs. The company's creative outlook and innovative style make it an attractive partner for brands looking to boost their cachet.
In its modern, spare store, merchandise with a built-in cool factor shares space with popular licenses and brands with nostalgic appeal. The store recently featured Kidrobot's artist-created designer toys, streetwear label Kith's collaboration merchandise and limited- edition iPhone cases, chocolates and barware featuring Mr. Men and Little Miss art from Brooklyn-based graffiti artist Kevin Lyons.
NBCUniversal Brand Development and Illumination Entertainment tapped the Paris store to support the launch of The Secret Life of Pets with exclusive products including t-shirts, iPhone cases and mugs as well as plush from the movie's global master toy licensee, Spin Master, and confectionary goods from BonBon Buddies.
The store debuted the Ami Paris SmileyWorld capsule collection of 90 tees and 120 sweatshirts featuring Smiley wearing the signature Ami Paris beanie, partnered with American Greetings for a Care Bears Valentine's Day collection and launched Nickelodeon & Viacom Consumer Products' SpongeBob by Beatrix Ong fashion collection.
Fanatics: Fostering Fan Frenzy
Fanatics is a sports licensing juggernaut and on its way to becoming the largest source of officially licensed sports merchandise in the world.
The multi-channel company has a stronghold on U.S.-licensed sports merchandise with more than 300 online and offline stores, including e-commerce business for all major professional sports leagues (NFL, MLB, NBA, NHL, NASCAR, PGA), major media brands (NBC Sports, CBS Sports, Fox Sports) and more than 150 collegiate and professional team properties. Fanatics extended its reach in the licensed football (soccer) merchandise arena with its acquisition last year of Kitbag, a U.K.-based international online retailer.
Fanatics is focused on reaching fans wherever they are. The multi-platform retailer can quickly personalize and customize communications to millions of sports fans every week and deploy customized marketing campaigns tied to hundreds of teams around the world.
While it perfects new ways to reach sports fans online, the company is also increasing its focus on its rapidly expanding in-venue and stadium events. The company recently appointed Cole Gahagan to oversee a new division created to provide omni-channel growth opportunities and optimize service and support for its professional and collegiate team partners.
"Today's fans demand the absolute best customer experiences, and Fanatics has done a tremendous job setting that standard across professional and collegiate sports retail," says Gahagan. "The next evolution of that interaction will be driven by the omni-channel experience."
Fanatics entered new territory recently with the launch of "RUN-CTY," an exclusive product line of athletic wear produced in collaboration with legendary hip-hop group RUN-DMC. Emblazoned with city-specific logos (RUN-CHI, RUN-CLE, RUN-OKC) the apparel allows runners around the world to fuse their love of music, fashion and sports.
In April, NFLPA (National Football League Players Association) announced that Fanatics will replace Nike as its biggest licensee. As part of the agreement, which begins in March 2017, if any other company wants to sell player t-shirts or other merchandise, it will have to pay for a sub-license from Fanatics.
Alibaba: Offering a Slice of the Chinese Market
Any consumer products company with growth on its mind is looking at China. The country has a population of 1.3 billion and a rising middle class that is already equal in size to the entire U.S. population and is expected to double in seven years.
By meeting the needs of China's consumer population, Alibaba Group Holdings is on its way to becoming one of the biggest retailers on the planet. By 2013, Alibaba Group's websites accounted for over 60 percent of all parcels delivered in China and by 2014 the website was responsible for 80 percent of the nation's sales.
In a country where inferior-quality knock-off brands have proliferated, the e-commerce giant is wooing international brands to bring authentic merchandise to the market and has signed exclusive partnerships with more than 20 apparel brands, including Zara and Timberland, for online flagship stores on Tmall Global. Macy's recently signed on as the first U.S. department store to join Tmall Global through a joint venture, Macy's China Limited.
"Apparel is one of the key product categories on Tmall. We have an extensive collection of brands on the platform, and it is imperative for us to deepen our collaboration with them so we can work together in more strategic ways to enable their success within our ecosystem," says Jeff Zhang, president of Alibaba's China retail marketplaces.
Through Alifish, Alibaba's online licensing platform, the online retailer forms partnerships for exclusive licensed product collections. The British Museum named Alibaba as its e-retailing and merchandise licensing partner in China, and Rovio Entertainment partnered with Alibaba on Angry Birds consumer product licensing and e-commerce ahead of The Angry Birds Movie.
Alibaba supercharges sales with its Singles' Day promotion, an annual 24-hour shopping event the company has held since 2009 to promote international and local brands at discounts on the firm's marketplace and online. This year's promotion generated an estimated $20 billion in sales, a 40 percent surge over the previous year.
Nearly 10,000 merchants signed on for Single's Day promotions this year, many for the first time. Apple, Guerlain, Maserati and Target signed on to the event for the first time this year on Alibaba's online store Tmall. Apple offered certain Beats models at a 50 percent-off promotion and Nike promoted a wide range of shoes and clothes at 60 percent discounts.
The online retailer promotes the annual event with a stream of live broadcasts, a celebrity-studded countdown event in Shenzhen and a fashion show in Shanghai where shoppers can pre-order items.
Story: Scripting a Point of View
Founder Rachel Shechtman calls her 2,000-square-foot Story store in Manhattan a retail concept that "takes the point of view of a magazine, changes like a gallery and sells things like a store." Every four to eight weeks, the store's design and merchandise changes to reflect a new theme, trend or issue.
As an indepenedent retailer, Shectman has executed merchandise programs with the innovation and creativity that sometimes alludes the mega retailers.
Working with partners, such as American Express, Intel, Nickelodeon and Target, the store has created concepts including Color, Making Things, Love, Remember When and Made in America. Story teamed up with Pepsi to celebrate the launch of its Pepsimoji with a SnapChat-style photo booth, in-store temporary tattoo parlor and make-your-own customized t-shirts and phone cases.
Story collaborated with Nickelodeon in September on a "Remember When" concept shop celebrating Nick's 25th anniversary and iconic shows and memorable characters from the '90s. The shop featured products from Keds, Rockets of Awesome, Leeloo Soaps, Samsung and Dormify as well as product from high-end designers, such as Alexis Bittar, Alice + Olivia, Edie Parker and State Bags, timed to Fashion Week.
In-store events like Throwback Thursday cocktail hours and Double Dare events complete with a giant hamster wheel expertly appealed to nostalgic millennials.
Story brokered a deal to extend the merchandise to the West Coast, making the merchandise available at the Ron Robinson store in Los Angeles and online at NeimanMarcus.com.
The Entertainer Enhancing the Experience
The Entertainer says its mission is to give children who walk through the doors of its toy shops a memorable experience.
"What better way to do this than to have the hottest brands that children love?" says Rebecca Naish, head of marketing and licensing for the chain, which is the largest independent toy retailer in the U.K. "Our licensed merchandise allows us to be relevant and engage with children with brands they love."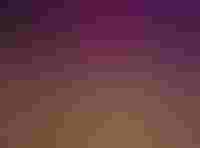 Naish says licensed merchandise gives the chain a point of difference in its markets. Last year, The Entertainer launched an exclusive range of Nickelodeon-branded products through its partnership with Nickelodeon and Viacom Consumer Products. The 26-SKU line encourages children to explore their world and be creative with craft sets (Nickelodeon Sock Monkey), science kits (Nickelodeon Glowing Gunge, Nickelodeon Explore the Body), a magic box and a joke kit.
"We have taken the popular Nickelodeon brand and used it on a fantastic range of product, from our exclusive range of science and arts and crafts product through Nickelodeon to an exclusive Nick Jr. range of craft dough," says Naish.
The chain fosters brand engagement through its Super Saturdays concept, a strategy it developed with its licensors and suppliers to feature in-store activities, character visits, discounts and prizes centered around a brand. The company supports Super Saturdays with a marketing campaign that includes TV, window takeovers, online promotions, social marketing, dedicated in-store brand merchandising, competitions and product demonstrations.
Subscribe and receive the latest news from the industry Article
Join 62,000+ members. Yes, it's completely free.
You May Also Like
---