Top 20 Licensing Agents 2008
Top 20 Licensing Agents 2008
Consolidation, change and challenges define the state of the world's largest licensing agents.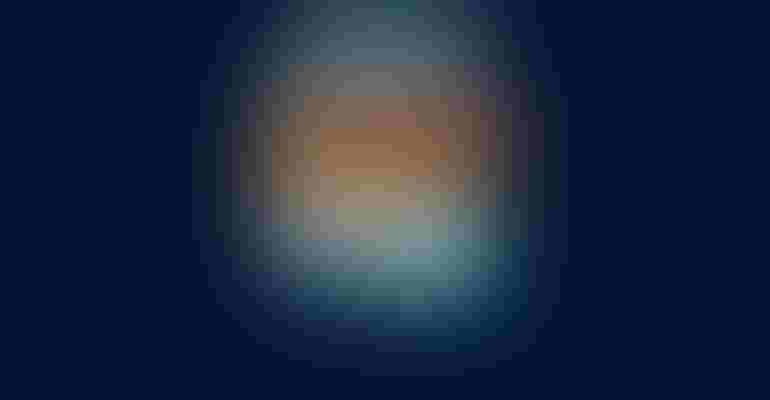 To see the latest License Global Leading Licensors report visit our 
2019 Top 150 Report page
. 
1. IMG
$7B (PRIVATE) TIM ROTHWELL, EXECUTIVE VICE PRESIDENT/CO-MANAGING DIRECTOR OF WORLDWIDE LICENSING, +1.424.653.1660; BRUNO MAGLIONE, EXECUTIVE VICE PRESIDENT/CO-MANAGING DIRECTOR OF WORLDWIDE LICENSING, +44 (0) 20 8233 6668
Key licensing properties for retail sales in 2008 were EA Sports, Wimbledon, Ferrari, Cesar Milan, Chicken Soup for the Soul, Manchester United, Arnold Palmer, NCAA, Rose Bowl, University of Texas, University of Notre Dame, The Goodyear Tire and Rubber Co.; for international markets, Chevron, Churchill Downs, Pele and Le Mans. IMG acquired Collegiate Licensing Company in May 2007. In 2009, IMG will focus on global development to drive growth. Strong retail channels in 2008 and 2009 include specialty retailers, mass market retail, sports chains, franchising, department stores and e-commerce.
2. EQUITY MANAGEMENT INC.
$5.2B (E) (PRIVATE) GLEN KONKLE, CHIEF EXECUTIVE OFFICER, +1.858.558.2500
EMI's experience and proven success formula currently is being applied to the licensing programs of clients such as General Motors Corp., General Electric, Kawasaki, The Goodyear Tire and Rubber Co., Hefty, American Airlines, Lockheed Martin, Nissan Motor Co., Whirlpool/Maytag Corp., and La-Z-Boy. EMI's client roster continued to grow in 2008 with the addition of French's from Reckitt-Benckiser, and Soft Scrub, Renuzit, Combat and Purex from The Dial Corp. Strategic initiatives for 2009 will maintain an emphasis on innovative brand extension licenses in packaged consumer goods, automotive, food and beverage and consumer electronics. Efforts are also under way to advance brand opportunities within the apparel, gift and novelty, home décor, toy and software categories.
3. LEVERAGED MARKETING CORPORATION OF AMERICA
$4.25B (PRIVATE) ALLAN FELDMAN, CHIEF EXECUTIVE OFFICER, +1.212.265.7474; PHILIP RAIA, EXECUTIVE VICE PRESIDENT, +1.212.265.7474
LMCA specializes in building brand extension licensing programs for U.S. and multinational clients including Agfa, American Dental Association, Arm & Hammer, Black Flag, Congoleum, Eastman Kodak, Easter Seals, Eddie Bauer, Frigidaire, Hachette Filipacchi Publications, Heifer International, Honeywell, Mack Truck, Melitta, Mensa, Mobil, Mott's, New York Philharmonic, Playtex, Red Wing Shoes, Roto-Rooter, San Diego Zoo, Singer, The "21" Club, United Airlines, Winchester and Westinghouse. In its 23 years, LCMA has engineered more than 400 license agreements. LMCA has offices in New York, Atlanta, Boston, St. Louis and Shanghai and affiliates in the U.K. and Switzerland.
4. THE BEANSTALK GROUP
$2.6B (E)(PUBLIC) MICHAEL STONE, PRESIDENT AND CHIEF EXECUTIVE OFFICER, +1.212.421.6060
The Beanstalk Group develops and manages licensing programs for corporate clients such as The Ford Motor Co., AT&T, The Stanley Works, Purina, HGTV, Jaguar, Land Rover and the U.S. Army, as well as celebrities such as Paris Hilton, Salma Hayek and Mary-Kate and Ashley Olsen. During 2008, sales growth was driven by innovative programs including the second Mustang for Men fragrance, Mustang Blue, by Estee Lauder; international growth for The Ford licensing program, with new partners in apparel, publishing and toy categories in Western Europe; the opening of Jaguar's first lifestyle store in Shanghai, as well as 30 additional Jaguar luggage and accessory stores across China; the Land Rover licensing program's growth with new categories such as apparel, eyewear, footwear, luggage, sporting goods and beverages; expanded distribution of Stanley's licensed products in hardware and club accounts, along with new licensees bringing new products in multiple categories across the U.S. and in Europe; and hundreds of SKUs within the AT&T licensing program that complement the brand's existing telecommunications services.

During 2009, The Beanstalk Group will develop programs for P&G brands Pampers and Always, Samsonite, American Tourister, and Johnson Publishing Co.'s Ebony, Jet and Fashion Fair brands. The agency also will be working with HGTV, the home and lifestyle television network, to develop a line of solution- and style-based products for multiple retail channels. New client programs will feature the launch of Purina Pet Gear pet accessories into retail, along with several new products for retail as part of the World Wildlife Fund licensing program. Beanstalk also is leveraging Vespa's Italian heritage and design through an apparel, footwear and accessories licensing program with lead licensee, Adidas.
5. THE LICENSING COMPANY
$2.5B (PRIVATE) ANGELA FARRUGIA, GROUP MANAGING DIRECTOR, +1.212.413.0874
The Licensing Co.'s key clients include food and beverage brands, Jim Beam, Malibu, Kalhua, Jelly Belly and Coca-Cola; household brands such as Airwick, Lysol, Woolite, Veet and Resolve; and sports/lifestyle brands, Umbro, Jane Packer, Cosmopolitan, National Trust, Puffa and Jeep. In 2009, TLC will launch its Coca-Cola brand extension initiative in Europe and its BIC brand licensing campaign. In the U.S., TLC will work with Reckitt Benckiser to grow the Airwick brand extension program, to introduce new Woolite SKUs and to launch the Lysol everyday cleaning tool range. Jelly Belly continues to grow across the world, and with 33 licensees in North America, the program will expand even further, with the launches of gelatin, puddings and freezer pops. The agency also will launch the Sauza Margarita program in the food arena. Key retail partners last year and this year are: Walmart, Kroger, Walgreens, Target, Carrefour, Auchan, Tesco, Sainsbury's, Toys "R" Us and Debenhams.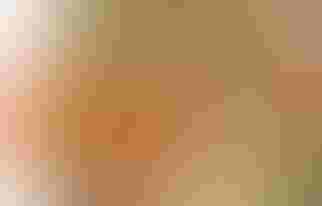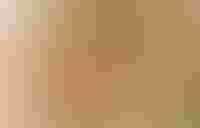 6. UNITED MEDIA
$2.1B (PUBLIC) JOSHUA KISLEVITZ, SENIOR VICE PRESIDENT OF DOMESTIC LICENSING, +1.212.293.8522; SHAWN LAWSON-CUMMINGS, SENIOR VICE PRESIDENT OF INTERNATIONAL LICENSING, +1.212.293.8521
United Media added the Rainbow Brite franchise to its existing relationship with Hallmark last year, which also includes hoops&yoyo and Maxine brands. Playmates, the master toy licensee, will introduce a line of fashion dolls later this year. UM also partnered with the creators of "Babymouse," the children's series from Random House, with licensing opportunities available in girls' apparel, accessories, stationery, gift, BTS, interactive, toys and crafts. The Fancy Nancy program is showing strong results after its launch at Target. And the 20th anniversary of Dilbert, marked by the launch of Andrew McMeel's "Dilbert 2.0: 20 Years of Dilbert," is exceeding retail expectations. Fundex, El Chavo's master toy licensee, has launched a line in Target and expanded its Best Buy program. Iron Chef America: Supreme Cuisine from Destineer launched at retail late last year for the Wii and Nintendo DS. "Deadliest Catch," now in its fifth season, signed Arctic Circle and Andrews McMeel as new licensees.
7. Brand Sense Partners
$1.5B (PRIVATE) RAMEZ S. TOUBASSY, PRESIDENT, +1.310.867.7222
Brand Sense Partners has an extensive client list that ranges from consumer products, media and technology companies to major players in the celebrity and fashion worlds. Current clients include Dodge, MGM, Sci Fi Channel, Travel Channel, Kingsford, Armor All, Halle Berry, Sheryl Crow, Hamilton Beach and Maxim.
8. Copyright Promotions Licensing Group
$1.5B (PRIVATE) KATARINA DIETRICH, CHIEF EXECUTIVE OFFICER, +44 (0) 208 563 6400
Key licensing properties for 2008 were Strawberry Shortcake, Dora the Explorer, Spiderman Movie 3, The Simpsons and the Peanuts. CPGL's main focus in 2009 will be to strengthen and grow its retail relationships for this year and beyond. Ensuring shelf space for its existing brands, as well as investigating new and innovative ways to ensure retail exposure for all of its licensors remains a priority. Strong retail partnerships exist with Blokker, Auchan, Tesco, Marks and Spencer, El Cortes Inglés and the Metro Group.
9. The Joester Loria Group
$1.3B (PRIVATE) DEBRA JOESTER, PRESIDENT, +1.212.683.5150; JOANNE LORIA, EXECUTIVE VICE PRESIDENT, +1.683.5150
The Joester Loria Group's client list includes Jeep, Chrysler, Pepsi, Mountain Dew, Aquafina, AMP, Discovery Communication brands (Discovery Channel, Animal Planet and Planet Green), Entenmann's and BBC Worldwide series Planet Earth and Baby Genius. Key initiatives in 2009 include the launch of Animal Planet pet products, toys and video games; the introduction of Discovery Expedition electronics and outdoor gear; the launch of new Pepsi and Mountain Dew graphic programs in soft goods; extension of AMP into energy-related consumables; new health and beauty initiatives for Aquafina; expansion of Entenmann's coffee and ice cream brand; Eco-friendly health and beauty, home furnishings and fashion accessories from Planet Green; and ongoing expansion of Jeep in key categories and international free-standing stores. Retail initiatives include Earth Day for Planet Earth products and the launch of Baby Genius toys with a strategic retail partner.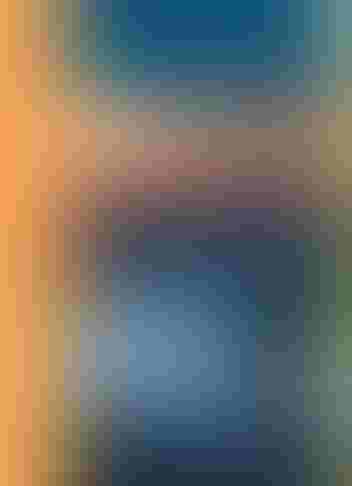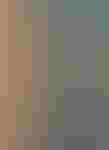 10. 4Kids Entertainment
$900M (PUBLIC) AL KAHN, CHAIRMAN AND CHIEF EXECUTIVE OFFICER; CARLIN WEST, EXECUTIVE VICE PRESIDENT; ROZ NOWICKI, EXECUTIVE VICE PRESIDENT, +1.212.758.7666
Last year's full-fledged rollout of the Chaotic trading card game in the U.S. and Canada produced strong results, with distribution in more than 30,000 outlets such as 7-Eleven, Walgreens and Best Buy. A similar launch this year will bring Chaotic to the U.K., France, Italy and Spain, along with the unveiling of a 2.0 version of the www.chaoticgame.com Web site and the signing of Spin Master as Chaotic master toy licensee. Momentum for Yu-Gi-Oh! continues in 2009. Dinosaur King is enjoying strong sales growth in France. Celebrations of the Cabbage Patch Kids' 25th birthday last year continue this year with a Burger King promotion, and Teenage Mutant Ninja Turtles kicks off its 25th anniversary with a "shell-ebration." Key properties driving sales this year include Monster Jam, led by master licensee Mattel; American Kennel Club; The Cat Fanciers' Association; Jim Henson's Pajanimals; The Kookys; Gogoriki; and Rollbots. 4Kids Entertainment continues to support these brands through a five-hour block of children's TV on Saturday mornings on The CW Television Network in the U.S.
11. Brand Central
$850M (E) (PRIVATE) ROSS MISHER, CHIEF EXECUTIVE OFFICER, +1.310.268.1231
Brand Central activity during 2008 included the expansion of the Kellogg and Keebler programs, the launch of a wellness division featuring Gaiam and Dr. Andrew Weil and the continuing success of Mark Burnett's, "Are you Smarter Than a 5th Grader?" For 2009, the agency has expanded its portfolio to include Dr Pepper Snapple Group, Jarden outdoor solutions and branded consumables and HIT Entertainment. In addition, Brand Central is now representing specialty retailer Brookstone. Mark Burnett Productions will launch new programming, and Quincy Jones will launch a new line of personal electronics.
12. IMC LICENSING
$725M (PRIVATE) EMILY WICKERHAM, PRODUCT DEVELOPMENT AND ACCOUNT MANAGER, +1.502.589.7655
IMC Licensing clients past and present include SC Johnson, Kraft Foods, Valvoline, Wm. Wrigley Jr. Co., General Mills, Borghese, Tabasco and Chiquita. During 2008, key retail properties were Life Savers, A.1., Tabasco and Planter's. In 2009, licensing initiatives will focus on SC Johnson's portfolio of brands, Crystal Light, Chiquita, Fresh Express, Wrangler and the Pinnacle Foods portfolio of brands. Also fueling IMC Licensing's growth is the launch of its license acquisition division and the development of an international division. Key retail partners are Walmart, Kroger and Giant Eagle.
13. Moda International Marketing
$550M (E) (PRIVATE) MICHELLE ALFANDARI, PRESIDENT, +1.212.687.7640
In 2008, Moda International Marketing's client roster expanded to include America's VetDogs, The Veteran's K-9 Corps and Sgt. Vetdogs. Licensed brand extension programs included Le Tour de France, The Henry Ford, Bushnell, Audiovox, The New York Times and the National Trust for Historic Preservation. Key growth initiatives for Moda this year focus on the addition of new clients nationally and globally, new licensees on behalf of existing clients and new channels of distribution and territories. New clients include Lycra (Invista), Bollé, Bushnell, Hoppes and Tasco, Greenfield Village, the Dakar Rally, Advent, Acoustic Research, Jensen, Terk, Unipal Corrugated Pallets and Prism Industries.
14. BRANDGENUITY
$350M (PRIVATE) ANDREW TOPKINS, MANAGING DIRECTOR, +1.212.925.0730
Key achievements during 2008 included the expansion of the Food Network-branded housewares program, along with the launch of a sub-line of Bobby Flay grilling products to more than 500 products sold exclusively at Kohl's. The World Poker Tour had another strong year, as did the LeapFrog licensing program. The Cadbury Adams licensing program showed strong growth from the Sour Patch brand and the launch of its seasonal candy business from Frankford Candy, as did the Mott's brand, with its fruit snacks lines by Brach's and CH Robinson. The Verizon program showed good growth, driven by Verizon-branded gateways from Actiontec and the launch of Verizon-branded telephones from Siemens. Brandgenuity also benefited from a full year of managing properties from MGM Studios, including Legally Blond, Pink Panther, Fame, Robocop and Stargate franchises. The agency also signed new clients including Church & Dwight and Atari. Key retail partners, in addition to Kohl's, are Walmart, Target, Sam's Club and Costco.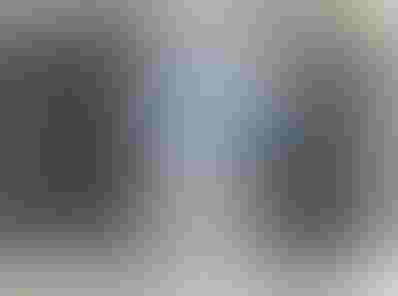 15. Global Brands Group
$350M (PRIVATE) MARK MATHENY, CHIEF EXECUTIVE OFFICER, +65 6622 8149
FIFA (master licensee), PGA Tour (master licensee and agent) and Warner Bros. Consumer Products Properties (agent) were key licensing properties in 2008. Initiatives in 2009 are superior product development and sourcing targeted for specific channel partners, retail promotional activations and development of branded/dedicated retail spaces for FIFA and PGA Tour. GBG aims to maximize its recent investment of resources in staff and worldwide coverage at its network of 16 international offices.
16. Bradford Licensing
$235M (PRIVATE) MICHELLE MINIERI, PRESIDENT, +1.973.509.0200
Key licensing properties for retail sales in 2008 were Pepsi-Cola, 7UP, Mountain Dew, Marilyn Monroe by Sam Shaw and Aspen. This year will see the development of a new international style guide for Pepsi brands, which will be launched at this year's Licensing International Expo in Las Vegas. Growth will stem from the worldwide launch of luxury products including Aspen One timepieces—launched in February with the first watch presented to Elle Macpherson and donated to Challenge America and Aspen Valley Ski and Snowboard Club; Beverly Hills Shield and Love, Beverly Hills Fragrance line, to be launched at LIE; significant expansion of Pepsi stand-alone stores throughout Asia; and the development of new brands, also to be released at LIE. Key retail partners for Bradford Licensing were mass, mid-tier/specialty and high-end retailers, including Target, Walmart, Carrefour, H&M, C&A, Daslu, Top Shop, Zara, Urban Outfitters and New Look. In 2009, growth is being fueled by mass retailers, as well as significant expansion of the Pepsi stand-alone stores.
17. BRAND LICENSING TEAM
$120M (E) (PRIVATE) CINDY BIRDSONG AND JOHN SHERO, MANAGING PARTNERS, 1.678.324.3250
Brand Licensing Team was set up earlier this year by former Coca-Cola worldwide licensing and retail department executives Cindy Birdsong and John Shero to handle The Coca-Cola Co.'s licensing program in North America, effective March 1. BLT is focusing on Coca-Cola's environmental line of repurposed, reclaimed merchandise including merchandise made from recycled PET bottles, young adult and junior apparel, tabletop, holiday/seasonal and collectible programs. Licensed Coca-Cola product has distribution in mass retailers Walmart and Target, as well as specialty retailers.
18. BROAD STREET LICENSING GROUP
$93+M (PRIVATE) CAROLE FRANCESCA, PRESIDENT, +1.973.655.0598
Broad Street Licensing Group's portfolio of clients has grown to include Burger King, The Culinary Institute of America, Unilever, BIC USA, Cutty Sark, Rich Foods, Bruegger's Bagels, Helene Curtis, Elizabeth Arden, Breyers Ice Cream, Popsicle and Faberge. Key achievements include the Burger King salty snacks line, sold in the U.S. through vending, club, mass, drug, c-stores and grocery, and now in distribution in Asia, South America, Europe and the Middle East. During 2008, The Culinary Institute of America achieved record sales with its CIA Masters Collection of cookware, bakeware and cutlery from Robinson Home Products, as well as expanded product lines such as the Instant Gourmet Kitchen Sets and the Professional Series food processors. BSLG also expanded BIC USA's leadership in disposable lighters with a line of NASCAR drivers, such as Dale Earnhardt Jr., Jeff Gordon, Kasey Kahne and Tony Stewart. For 2009, the agency will continue to build strategic and innovative brand extension opportunities for current and new clients in the U.S. and international markets.
19. Kidz Entertainment/EEMC
$75M (PRIVATE) KJ ISTOK, INTERIM CHIEF EXECUTIVE OFFICER, +45 (33) 556 100
Top brands that drove sales in 2008 were Bob the Builder, Bratz, Care Bears, The Dog/The Cat, Fifi and the Flowertots, Ice Age, Lego, My Little Pony, Postman Pat, The Simpsons, Teenage Mutant Ninja Turtles, Thomas the Tank Engine and Transformers. Initiatives for 2009 include the recent addition of hit brands such as Beverly Hills 90210, In the Night Garden, Little Princess, Kamen Rider, Miffy, Star Trek, Terminator Salvation and Timmy Time to the portfolio, while promotional and direct-to-retail opportunities are opening with new players entering the Eastern Europe market. Key retail partners are Auchon, Carrefour, Detsky Mir, H&M, Kap Ahl, Magma, One2Play, Smyk, Sparkys and Tesco.
20. SIGNATURES NETWORK
$75M (PUBLIC) STEVE GLASENK, VICE PRESIDENT OF LICENSING, +1.415.247.7467
Last year was a busy year for Signatures Network after being acquired by Live Nation in November 2007 for $79 million. Key 2008 sales drivers for Signatures Network were The Beatles, Kiss, John Lennon, Lynyrd Skynyrd, Motley Crue, Ozzy Osbourne, The Who, Kelley/Mouse and the continuing, strong demand for all things rock and roll, especially classic rock. For 2009, sales will be driven by the continued popularity of classic performers such as Madonna, The Beatles, Kiss, Bruce Springsteen, U2 and The Who, as well as newer artists like Cold Play and Kings of Leon. In addition, Signatures Network will launch a major new program with Target as part of the 40th anniversary of Woodstock.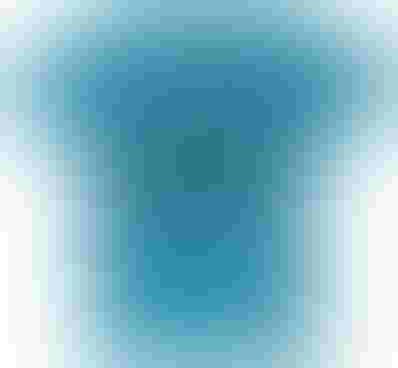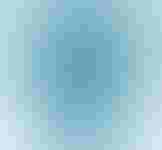 Subscribe and receive the latest news from the industry Article
Join 62,000+ members. Yes, it's completely free.
You May Also Like
---