Top 150 Global Licensors 2015
Top 150 Global Licensors 2015
This comprehensive guide to the world's largest licensors, which represent $259.9 billion in retail sales of licensed merchandise worldwide, provides retail sales data and trends for licensors in the entertainment, sports, fashion/apparel, corporate, art and non-profit sectors.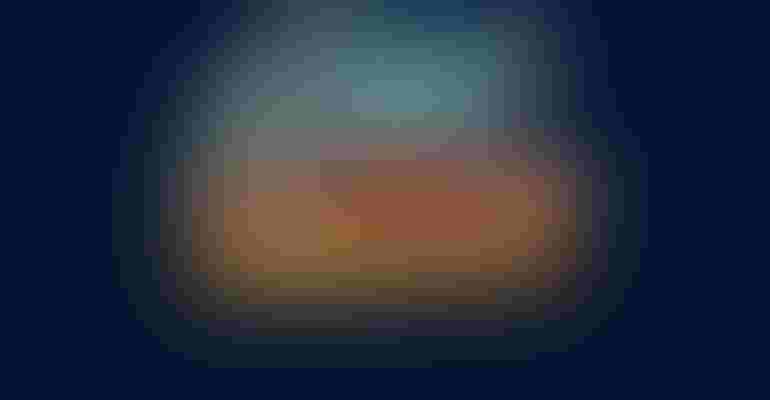 The annual Top 150 Global Licensors report ranks the retail sales of licensed merchandise from the world's most powerful brands, spanning all consumer product segments. 
Check out the top 25 licensors from the report below and then download the full list to learn about each of the 150 companies. Also, be sure to subscribe to our newsletter to stay up to date on the latest news in licensing.
1. THE WALT DISNEY COMPANY
$45.2B (NYSE: DIS)
WWW.DISNEYCONSUMERPRODUCTS.COM
2. PVH CORP.
$18B (NYSE: PVH)
WWW.PVH.COM
3. MEREDITH
$17.7B (NYSE: NDP)
WWW.MEREDITH.COM
4. ICONIX BRAND GROUP
$13B (NASDAQ: ICON)
WWW.ICONIXBRAND.COM
5. MATTEL
$9B (NASDAQ: MAT)
HTTP://CORPORATE.MATTEL.COM/
6. SANRIO, INC.
$6.5B (OTC US: SNROF) (SANRIO, INC., IS A WHOLLY-OWNED SUBSIDIARY OF SANRIO CO., LTD.)
WWW.SANRIO.COM
7. WARNER BROS. CONSUMER PRODUCTS
$6B (NYSE: TWX)
WWW.WARNERBROS.COM
8. MAJOR LEAGUE BASEBALL
$5.5B (E) (PRIVATE)
WWW.MLB.COM
9. NICKELODEON
$5.5B (NASDAQ: VIAB, VIA)
10. HASBRO
$5.06B (NASDAQ: HAS)
WWW.HASBRO.COM
11. COLLEGIATE LICENSING COMPANY
$4.55B (PRIVATE) (AN IMG COMPANY)
WWW.CLC.COM
12. RAINBOW
$4.3B (PRIVATE)
WWW.RBW.IT
13. IBML (INTERNATIONAL BRAND MANAGEMENT & LICENSING)
$4B (PRIVATE)
WWW.IBML.CO.UK
14. WESTINGHOUSE
$3.995B (NASDAQ: WEST)
WWW.WESTINGHOUSE.COM
15. GENERAL MOTORS
$3.5B (NYSE: GM)
WWW.GM.COM
16. NATIONAL FOOTBALL LEAGUE
$3.5B (E) (PRIVATE)
WWW.NFL.COM
17. DREAMWORKS ANIMATION
$3.3B (NASDAQ: DWA)
WWW.DREAMWORKSANIMATION.COM
18. AUTHENTIC BRANDS GROUP
$3.2B (PRIVATE)
WWW.ABG-NYC.COM
19. NATIONAL BASKETBALL ASSOCIATION
$3.2B (E) (PRIVATE)
WWW.NBA.COM
20. PENTLAND BRANDS
$3B (PRIVATE)
WWW.PENTLAND.COM
21. PROCTER & GAMBLE
$3B (E) (NYSE: PG)
WWW.PG.COM
22. ELECTROLUX
$2.7B (NASDAQ: ELUXY)
WWW.ELECTROLUX.COM/LICENSING
23. FERRARI
$2.6B (PRIVATE)
WWW.FERRARISTORE.COM
24. RALPH LAUREN
$2.5B (E) (NASDAQ: RL)
WWW.INVESTOR.RALPHLAUREN.COM
25. WEIGHT WATCHERS INTERNATIONAL
$2.5B (NYSE: WTW) (INCLUDES WEIGHT WATCHERS SMART ONES BY HEINZ)
WWW.WEIGHTWATCHERS.COM
The Walt Disney Company reported $45.2 billion in total retail sales of licensed products worldwide, a significant increase of almost 10 percent ($4.3 billion) over 2013, driven by the success of its newest franchises "Frozen," "Guardians of the Galaxy," and "Avengers."
There are 18 new licensors that joined the list this year and represented a combined total of almost $5 billion in retail sales of licensed merchandise in 2014. They include Technicolor, Endemol Shine Group, German Football Association, Bromelia Produçoes, Volkswagen, m4e, DHX Media, Eric Carle Studio, Condé Nast, Jane Seymour Designs, Gold's Gym, Smithsonian, 4K Media, Rodale, Bethany Mota, Minor League Baseball, 41 Entertainment and Art Licensing International.
The Top 10 Global Licensors reported an increase in retail sales of more than $131.4 billion in 2014, up from $126.9 billion in 2013 and $112 billion in 2012. The Top 10 global licensors now account for slightly more than 50 percent of overall retail sales.
Subscribe and receive the latest news from the industry Article
Join 62,000+ members. Yes, it's completely free.
You May Also Like
---