Top 100 Spotlight: Major League Soccer
Top 100 Spotlight: Major League Soccer
Major League Soccer (MLS)—which reported worldwide retail sales of licensed merchandise that more than doubled in 2007—is on a roll, and several strategic initiatives will keep on driving the league's sports lic

Major League Soccer (MLS)—which reported worldwide retail sales of licensed merchandise that more than doubled in 2007—is on a roll, and several strategic initiatives will keep on driving the league's sports licensing business towards even more impressive goals through 2010 and beyond.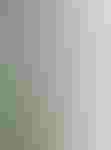 According to License! Global Magazine's exclusive Top 100 Global Licensors ranking, (see April 2008 issue, www.licensemag.com) MLS jumped from number 77 with $145 million in worldwide retail sales in 2006 to number 60 with $300 million in retail sales in 2007.
Among the strategic initiatives that have contributed to the growth of MLS are: new teams, new stadiums, new investors, more lucrative television deals and exposure, new licensees, new retail partners, and the influx of several new superstar players.
"Everything came together in 2007," explains Stu Crystal, vice president, marketing and consumer products, MLS. This included a new marketing communications platform that debuted last month on ESPN2 and MLSnet.com.
The MLS strategy is as simple as its new slogan that refers to the sport in three different ways: "Football. Futbol. Soccer."
"This reflects our three-pronged marketing approach to the audience of traditional European and hardcore fans, Hispanic fans and the casual and youth fans," explains Crystal.
MLS set a regular season attendance record in 2007, attracting 3.27 million fans to its games.
While the arrival of superstar David Beckham to the Los Angeles Galaxy franchise last year certainly resulted in an enormous boost in publicity and popularity for MLS, many other international stars have also created widespread interest. The players include: Juan Pablo ángel (New York Red Bulls); Cuauhtémoc Blanco (Chicago Fire); Luciano Emilio (D.C. United): and Marcelo Gallardo (D.C. United). MLS has achieved a better balance of international and American players, which has garnered stronger interest worldwide.
Since 2002, MLS has grown from 10 teams, 2 stadiums and three owners to 16 teams, 12 stadiums and 15 owners. While only 14 teams will play in 2008, Seattle will begin play in 2009 and Philadelphia will begin in 2010. MLS projects that it will grow to 18 teams by 2012 with several cities interested including Miami, St. Louis, Montreal, Vancouver, San Antonio, and Atlanta.
This year, eight of the League's 14 teams will compete in stadiums built specifically for soccer. In addition, Real Salt Lake's new stadium will debut in the fall of 2008, Red Bull Park is scheduled to open in New Jersey in 2009, and the Kansas City Wizards plan to open a new stadium in 2010.
Crystal says that the new stadiums not only strengthen the fan base, but also offer the opportunity for better merchandising in a specialty store environment versus the typical concession stand.
In addition, MLS now has more lucrative network television deals and exposure—ESPN, Fox Soccer Channel, and Univision/TeleFutura, plus the regional deals with the MLS teams. According to Crystal, MLS last year posted a 28 percent increase in television ratings.
Reflective of its growth strategy and commitment to expand its product offerings, Crystal says that MLS added 19 new licensees last year, almost doubling the total number. One of its biggest partnerships has been with Adidas, which signed an exclusive 10-year strategic alliance with MLS in 2005 as the master apparel licensee. Crystal said that Adidas has tripled its MLS business for two consecutive years. Last year, Crystal says that over 300,000 Beckham jerseys were sold worldwide.
A new licensee recently added to the MLS roster is Franklin Sports, which will produce a recreational soccer goal and other training type equipment.
The MLS retail business has evolved from being solely a concession and soccer sports specialty store business to a multi-channel big box retail program. The new retail partnerships include: Dick's Sporting Goods as the exclusive retailer of MLS; an apparel deal with Wal-Mart beginning this season; and an expanded program with Target, with featured MLS endcaps in sporting goods.
MLS continues to draw sell-out crowds, and the League will continue to drive future growth with new teams, new stadiums, and new merchandise. The MLS goal is clear and concise: "The Sport for a New America."
Subscribe and receive the latest news from the industry Article
Join 62,000+ members. Yes, it's completely free.
You May Also Like
---