TOP 100 Licensors
TOP 100 Licensors
From Disney Consumer Products to Scholastic Media, the exclusive Top 100 features a comprehensive ranking of licensing companies based on worldwide retail sales as well as a compendium of the latest trends and partnerships in the business of licensin

From Disney Consumer Products to Scholastic Media, the exclusive Top 100 features a comprehensive ranking of licensing companies based on worldwide retail sales as well as a compendium of the latest trends and partnerships in the business of licensing.

The License! Global Top 100 licensing companies accounted for over $135 billion in retail sales of licensed products—almost 75 percent of the estimated total of $187.4 billion worldwide.
Compiled by the editors of License! Global based on interviews with the licensors, the 2008 Top 100 report features almost 20 new companies, a special bulletin-board pull-out list, a new design, and a separate listing for the Top 15 licensing agencies.
Disney Consumer Products, which once again tops the list with $26 billion in retail sales, has remarkably doubled its size in six years. Phillips-Van Heusen is ranked second with $6.7 billion in retail sales followed by Iconix Brand Group and Warner Bros. Consumer Products, both reporting $6 billion in retail sales, and Marvel Entertainment reporting $5.5 billion.
In fact, there are 35 companies that have reported retail sales of more than $1 billion and 18 companies that have reported retail sales of more than $2 billion. As a result, more than a dozen companies with $50 million or less in retail sales, and a few other companies impacted by acquisitions, did not even make the list, raising the possibility of extending the ranking to the Top 125 in 2009.
The Top 100 also reflects the growth in retail licensing over the past few years and, more importantly, the potential for growth through 2010 and beyond.
1 Disney Consumer Products

$26 B (public) Andy Mooney, chairman, +1.818.544.0001
Disney Consumer Products delivered strong retail sales growth in 2007, driven by entertainment content from the Walt Disney Company, including the Disney Channel, Walt Disney Studios, and Home Entertainment, along with innovative products, diversified retail penetration, and segmentation. The hugely successful Hannah Montana and High School Musical brands have made Disney a dominant source of tween entertainment and lifestyle merchandise. Disney Fairies has grown to become a global franchise that delivered $800 million in retail sales for the 2007 fiscal year, and Disney Princess crossed the $4 billion retail sales threshold while expanding to Russia and India. Cars had $2 billion in global sales, and DCP expanded its reach in the preschool category, leveraging Disney Channel's preschool series lineup. DCP also sustained its global momentum with the Kirstie Kelly for Disney Fairytale Weddings collection; Walt Disney Signature home furnishings; Disney Couture apparel and accessories; and Tinker Bell by Goldie at Bath and Body Works. Key events and initiatives in 2008 will feature new entertainment and product lines for its tween business with the release of High School Musical 3 and Hannah Montana the Movie and Disney Channel Original movies Camp Rock, starring The Jonas Brothers, and The Cheetah Girls 4. Disney Princess will be supported by the platinum edition release of Sleeping Beauty on DVD and Blu-Ray this fall. Disney Fairies will be supported with the release of the movie Tinker Bell, also this fall. Disney's film slate includes the next Disney Pixar installment, WALL-E; the second Chronicles of Narnia film, Prince Caspian; and Walt Disney Pictures' Bolt. DCP will also introduce new products in the preschool category, supporting "Mickey Mouse
Clubhouse," "My Friends Tigger & Pooh," "Little Einsteins," and "Handy Manny."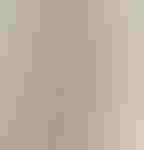 2 Phillips-Van Heusen
Est. $6.7 B (public) Kenneth Wyse, president, licensing & public relations, +1.212.381.3628
PVH, which owns the Calvin Klein brand, expanded its global reach in retailing last year, with two new Izod stores in Macau and Thailand—and another store in Cancun with Sears-Mexico. Van Heusen licensees opened individual stores in El Salvador, Republic of Ireland, and Dubai, and Arrow licensees opened a store in Dubai, Qatar, and two in the Philippines, while the licensee in China opened some 75 stores and shop-in-shops. Product introductions last year featured the launch of Izod umbrellas, men's and women's watches, and PVH took Izod women's sportswear and neckwear in-house. Van Heusen launched men's robes, loungewear, and sleepwear. Arrow introduced men's sleep and loungewear, and was active in Canada with its new men's tailored clothing and suit separates, boy's dresswear, and school uniforms, and through its licensee in Thailand, launched Arrow fragrance for men and women. During 2008, Izod will feature its men's fragrance launch in the United States, South Africa, and India, as well as women's accessories, collegiate sportswear, and men's cold-weather accessories. Van Heusen will introduce wallets and personal leather goods, men's sportswear in Mexico, and new store openings in Central America by its licensee. This fall, Timberland will launch its men's apparel line. Arrow's global licensees will launch 20 new territories across Europe, Eastern Europe, and Russia. Additional stores are planned in Mauritius, Chile, and Spain, with five stores in Colombia, and 15 new stores in China.
3 Warner Bros. Consumer Products

$6 B (public) Karen McTier, EVP, domestic licensing and worldwide marketing, +1.818.954.3008; Jordan Sollitto, EVP, new business initiatives and international licensing, +1.818.954.7807
Warner Bros. Consumer Products drove revenues in 2007 by tapping into its portfolio of perennial classics, including Batman, Superman, Hanna-Barbera, Scooby-Doo, and Looney Tunes. Sales efforts were also supported by global licensing opportunities for the theatrical release of Harry Potter and the Order of the Phoenix. The Harry Potter brand was taken to a new level with the announcement of a one-of-a-kind theme park, the Wizarding World of Harry Potter, set to open at Universal Studios, Florida. Additionally, WBCP announced two major licensing announcements with Mattel: a multi-year agreement naming Mattel master toy licensee for the complete DC Universe property portfolio, as well as global master toy licensee for both Speed Racer and The Dark Knight, two of the big summer films coming out in 2008. This year, WBCP will offer a slate of event films driving its licensing, merchandising, and retail business, including the sixth film in the Harry Potter series, Harry Potter and the Half-Blood Prince, which will debut during the holiday season.
4 Iconix Brand Group

$6 b (public) Yehuda Shmidman, VP, business development, +1. 212.730.0030
Among the accomplishments in 2007: more acquisitions, which included Danskin, Rocawear, Pillowtex, Starter; organic growth with 31 new category licenses across all brands; international expansion with 13 new licenses; and emergence as a key Wal-Mart partner with OP, Danskin, and Starter. 2008 Initiatives include continuing to build relationship with Wal-Mart, expanding the home business, and adding new categories for existing brands; focusing on emerging global markets; continuing acquisitions and further diversifying its portfolio.
5 Marvel Entertainment Inc.

$5.5 b (public)
Paul Gitter, president, consumer products, North America, +1.212.576.8578; Simon Philips, president, Marvel International, +44 (0) 20 7858 2008
Marvel Entertainment is focused on building integrated licensing programs worldwide, both in established and emerging markets. Theatrical properties are key and include Iron Man (May 2008 from Marvel Studios), The Incredible Hulk (June 2008 from Marvel Studios), and Punisher: War Zone (September 2008 from Lionsgate). Additionally, other partners, such as Lionsgate, will be releasing original full-length, direct-to-DVD animated features Next Avengers and Hulk Vs. from the extensive Marvel library. For television, Marvel, in conjunction with Sony, will bring Spider-Man to life with a new animated series, "The Spectacular Spider-Man," which began airing on the Kids' WB on The CW in March 2008 and rolled out internationally shortly thereafter. Other exciting shows based on Marvel's favorite heroes such as "Iron Man" and "Wolverine and the X-Men" are anticipated to make their animated television debut in early 2009. There is continued focus on Marvel's classic character licensing business and further emphasis on its successful brand segmentation strategy aimed at maximizing the potential of the Marvel Universe among all audiences. These brand programs include Marvel Heroes; Amazing Spider-Man; Marvel Extreme, targeted at teens and tweens; and Spider-Man & Friends, targeted at preschoolers. A core overall strategy will be to continue consolidating license subcategories with industry leaders that can help maximize awareness, distribution, and retail support for Marvel brands.
6 Nickelodeon & Viacom Consumer Products
$5.5 b (public)
Leigh Anne Brodsky, president, +1.212.846.7066
Nickelodeon & Viacom Consumer Products continues its leadership in entertainment licensing with new property launches and innovative extensions of existing licensing hits. "Ni-Hao, Kai Lan," the first preschool animated series to incorporate Chinese culture and Mandarin Chinese, joins Nick Jr. consumer favorites "Dora the Explorer," "Go, Diego, Go!," "The Wonder Pets," and "The Backyardigans" at retail. Nickelodeon hit "iCarly," which unites the TV screen and the Web for kids, comes to retail in fall 2008 with a limited product launch including electronics and apparel. "Avatar" and "The Naked Brothers Band" extend to new product categories. Neopets, the world's original youth-targeted virtual world, comes to retail with a range of products featuring virtual prize codes that unlock new experiences and adventures on the Web. In 2008, licensing icon SpongeBob SquarePants will celebrate his 10th anniversary, and Nickelodeon's celebrated gooey Slime makes a big retail debut in 2008 with new compounds, activities, social expressions, and apparel. NVCP also takes the lead on Comedy Central hits including "South Park," "The Colbert Report," "The Daily Show with John Stewart," "Lil' Bush," and "The Sarah Silverman Program."
7 Major League Baseball

Est. $5.1 B (private) Howard Smith, SVP, licensing, +1.212.931.7900
With attendance and television ratings up in 2007—as well as a growing interest from overseas markets—Major League Baseball continued to enjoy strong licensing revenues. This year, MLB is expanding its licensing programs beyond the traditional mix of apparel, toys and video games, sporting goods, trading cards, and memorabilia. For example, the critically acclaimed Team Spirit baseball book series will soon be available in paperback. The series includes 30 titles—each covering a Major League team—and has been licensed by MLB. Series publisher Norwood House Press boasts a stellar reputation in the school and library market. With MLB as a partner, Norwood House now focuses on sporting goods stores, mass-market retailers, stadium concessionaires, and corporate premium sales. Another new licensee is Team Baby Entertainment, the children's sports production company majority owned by Michael Eisner's The Tornante Company, which offers a DVD series with such titles as New York Yankees Baby and Red Sox Baby.
8 Sanrio Inc.

Est. $5 B (public)
Jennifer Campbell, VP, licensing, +1.310.523.1705
Sanrio Inc. signed an agreement with Cherry Lane Records early last year to produce original music for the company's signature character, Hello Kitty, and other character brands. The first project will be released late this year, featuring Keke Palmer, singing the theme song, "Come On, Come On." Sanrio has also partnered with several retailers, beyond its own retail stores, for special collections that focus on its characters, including a My Melody product for girls in the mass channel, and the newest character, Kuromi, scheduled to arrive in specialty stores this spring. Keroppi will celebrate its 20th anniversary in July, with a special product collection in Sanrio stores and specialty retailers, along with several in-store events to celebrate the milestone. Also during 2008, Sanrio will continue forging strategic partnerships with other fashion-forward, trend-appropriate companies, and is developing a new retail concept targeting adult fans. Online, Sanrio.com will continue its media expansion with its Sanrio Digital partner, offering exclusive content and merchandise.
9 Cherokee Group

$4 B (public)
Howard Siegel, president, operations, +1.818.908.9868
International expansion is the cornerstone of Cherokee's licensing strategy in 2008. The company signed an exclusive license agreement for Spain and Portugal with Grupo Eroski, one of Spain's largest retailers. The multiyear agreement covers a wide range of categories including men's, women's, and children's clothing, footwear, accessories, and other categories. Over the next six months, the Cherokee brand is expected to be launched in Brazil with Pao de Acucar; in Peru with Tottus; in Israel with Supersol; and in the Middle East with Al Hokair. Over the subsequent 12 months, Cherokee plans to launch in India with Arvind; in selected Asian countries with Tesco, including China, South Korea, Thailand, and Malaysia; and in 2009 in Spain with Grupo Eroski.
10 National Football League

$3.4 B (private) Susan Rothman, VP, consumer products, apparel, +1.212.450.2770; Leo Kane, VP consumer products, hardlines, +1.212.847.0967
The NFL generated steady growth of its core apparel business during 2007, particularly in key segments such as performance, women's and children's, and international markets, along with lifestyle products that included games and toys, home goods, game-day entertainment, the DVD business, and its new properties. This year, the NFL will again play to its strengths with its core apparel business, especially in women's and children's, international markets, and video games, while putting more emphasis on accurate sales reporting.
11
General Motors
Est. $3.4 B (public) Gene Reamer, manager, trademark licensing, +1.313.667.854
The corporate strategy continues to focus on the turnaround and restructuring efforts begun in 2006. Key initiatives in 2008: focus on Cadillac CTS, Chevrolet Malibu, GMC Acadia, Saturn Outlook, and Buick Enclave in the United States. and the Opel Corsa in Europe; introduction of new products including the Pontiac G8 and Chevrolet Traverse in the United States. and Opel Insignia in Europe; drive growth in merging markets including China, Russia, India, and Brazil.
12 National Basketball Association

$3 B (private)
Sal LaRocca, EVP, global merchandising, +1.212.407.8000
NBA sales during 2007 benefited from the first full season of adidas being the official apparel provider. The NBA's global popularity was also a key factor in the league's strong sales, with major increases in China and across Europe. Action on the court and major players like Kevin Garnett changing teams and the addition of key rookies like Kevin Durant also drove sales, as did the emergence of the Celtics, Lakers, Warriors, and Cavaliers. Strong retail sales at The NBA Store in Manhattan, the NBAStore.com, and team retailers also drove sales. Key sales factors in 2008 include ongoing fan support for favorite teams and players, along with continued growth from the league's full slate of international pre-season games and the establishment of NBA China. Sustained market leadership in basketball sales at key sporting goods retailers, along with continued interest in "The Beast," the first and only 60-inch, glass portable backboard system, will be important growth factors.
13 Westinghouse

Est. $2.7 b (public)
Allan Feldman, CEO, LMCA, +1.212.265.7474
The brand's sales growth in 2007 was driven largely by market-share gains, especially in TV and electrical products such as LCD TVs and monitors, laptop computers, light bulbs, consumer and B2B lighting, solar outdoor lighting, small kitchen appliances, air care, heating/cooling, intercoms, and electrical and computer accessories. Sales this year are expected to be driven by continued market-share gains, international expansion in core categories, and through its entry into new licensing categories.
14 MGA Entertainment

Est. $2.5 b (private)
Janet Han, SVP licensing, +1.818. 221.4410; Marcy George, VP licensing, +1.818.221.4372
Bratz continues to make its mark as a top fashion doll and girls' lifestyle brand worldwide. Currently there are more than 550 licensees in over 65 countries around the world, in key categories that include apparel and accessories, interactive games, footwear, bedding, party goods, and health and beauty products. The popular Bratz Kidz continued with a brand-new DVD release from Lionsgate Home Entertainment in February 2008, to be followed by an all-new Bratz CGI DVD feature in the fall. MGA Entertainment also expanded its product portfolio and licensing programs with evergreen brands Zapf Creations and Little Tikes.
15 HIT Entertainment

$2.4 b (private)
Peter Byrne, EVP, worldwide consumer products; Jamie Cygielman, SVP and general manager, consumer products, U.S.; Pam Westman, SVP, HIT Entertainment Int., Canada/Latin America; Jon Owen, VP consumer products EMEA; Frank Foley, general manager, Japan; Antonio Huab, VP, Asia
In North America, Chapman Entertainment's "Fifi and the Flowertots" and "Roary the Racing Car," along with Aardman Entertainment's "Wallace and Gromit" and "Shaun the Sheep," join HIT's stable of preschool favorites. Thomas & Friends: The Great Discovery, a feature-length DVD, will debut this fall, with Pierce Brosnan as narrator. Toy partners RC2, Lego, and Hit Toy will support the event with new products, as will publishing partners Random House and Egmont UK. Europe's first Thomas Land opened in the UK in March 2008, and the Thomas & Friends Live show will continue its global tour. HIT is celebrating Barney's 20th anniversary with new episodes on PBS and a new DVD. Play Along's Child Guidance, Barney's master toy partner in the United States, will launch a new Sing & Celebrate Barney feature plush and new apparel debuts from Franco Apparel. Angelina Ballerina will celebrate 25 years in publishing with a commemorative edition in the United States and the UK. Bob the Builder and the Can-Do Crew visit construction sites for the two new On Site DVD releases. Rainbow Magic launches its new Web site, featuring puzzles, crafts, and coloring pages for girls ages 5 to 9, and Pingu, the cheeky penguin, will debut in Japan and Australia this year with the 7-11 music video and UK pop group Eskimo Disco.
16 Mattel Brands Consumer Products

$2 B (public)
Richard Dickson, SVP, marketing, media & entertainment, worldwide, +1.310.252.3137
Mattel continues to demonstrate a deft touch in its timing, with licensed properties in 2007 including such theatrical and TV properties as Disney Pixar's Cars, the Scene It? series of DVD-based games, Ratatouille, Enchanted, "High School Musical," and "Hannah Montana," along with Fisher-Price toys based on kids' TV entertainment properties. As a licensor, Mattel continues to find success with its own brands, such as Barbie, with more than 48 million units sold worldwide, including new, made-for-DVD movies Barbie Fairytopia: Magic of the Rainbow and Barbie as the Island Princess, accompanied by a full range of toys and lifestyle products. Mattel's programs also include deals with Kellogg, Cougar Golf/Sports Source, Dynacraft, Planet Sox, and Emerson Radio Corp. During 2008, Mattel Brands will have another strong lineup of licensed entertainment themed toys, partnering with Warner Bros. Consumer Products as master toy licensee for Speed Racer and Bat Man: The Dark Knight. Mattel has partnered with DreamWorks as the master toy licensee for the upcoming animated film, Kung Fu Panda. Also coming this year are three new movies: Barbie Mariposa, Barbie and the Diamond Castle, and a new holiday-themed movie, A Christmas Carol.
17
NASCAR
Est. $2 B (private)
Blake Davidson, managing director, licensed products, +1.704.348.9665
Nascar's new television rights contract with ABC and ESPN provided an important boost during 2007, in addition to its "Nascar of Tomorrow" program, renamed the "New Car," and Formula One star Juan Pablo Montoya. In addition to international licensing, areas of focus included food, publishing, and youth initiatives. Going forward this year, key initiatives will continue to focus on marketing its licensed products based on what happens on the racetrack each Sunday. Several major changes are expected, including Dale Earnhardt Jr.'s move to Hendrick Motorsports, new title sponsorship for the Nascar Sprint Cup Series, and new drivers in the series from open-wheel racing. This year also presents milestone opportunities with the 50th running of the Daytona 500 and Nascar's 60th Anniversary.
18 Sony Pictures Consumer Products

$2 b (public)
Juli Boylan, SVP, worldwide consumer products, +1.310.244.4155
The worldwide debut of Spider-Man 3 and Surf's Up generated a huge sales boost during 2007, and served as a launching pad for multiple properties and programs in 2008. "The Spectacular Spider-Man" TV series debuted in March on Kids' WB, with retail promotions, and picks up on the original web-slinger's mythology when he was a not-so-typical 16-year-old student combating super villains. Sony Pictures Consumer Products will continue building consumer awareness of the Ghostbusters franchise and turn it into a long-term brand beginning in October 2008 with the release of the DVD on Blu-Ray and the debut of the video game by Activision Blizzard, which ties in with the 25th anniversary of the first Ghostbusters film in 2009. SPCP is also promoting its Cloudy with a Chance of Meatballs 2009 film, based on the children's book written by Judi Barrett and illustrated by Ron Barrett.
19 20th Century Fox Licensing & Merchandising

$1.75 B (public)
Elie Dekel, EVP, licensing and merchandising, +1.310.369.2207; Carl Lumbard, SVP Fox licensing and merchandising Europe and Latin America, +44 (0) 20 7437 7766
Twentieth Century Fox Licensing and Merchandising (Fox L&M) is home to some of the biggest entertainment properties in the world, including The Simpsons, Ice Age, Family Guy, and 24. Having celebrated the 400th episode of The Simpsons and its film release, Fox L&M will carry this momentum through 2008 with the launch of the property's first theme-park attractions at Universal Studios Orlando and Hollywood with The Simpsons Ride. With Family Guy marking its first national QSR promotion with Subway Restaurants last year, 2008 is expected to bring more major partnerships. Fox L&M will create licensing programs for the films Ice Age 3, Avatar, Dragonball, Night At the Museum 2, Juno, and Alvin and The Chipmunks. Fans of the Halo video game franchise will see a full range of products, including toys, collectibles, and accessories. Fox L&M is also working toward translating the success of its Fox Sports brand into a line of consumer products with more than 15 licensees already on board.
20
Lucas Licensing
$1.5 B (private)
Casey Collins, senior director, international licensing & retail marketing, +1.415.623.1566; Paul Southern, senior director, domestic licensing & retail marketing, +1.415.623.1928
The licensing division of LucasFilm is focused on several new merchandising initiatives: the release of Indiana Jones 4; the new "Clone Wars" animated TV series scheduled to debut in the fall; and 2009's live-action "Star Wars" TV series.
21 Sesame Workshop

$1.5 b (nonprofit)
Maura Regan, VP, GM of global licensing, +1.212.875.6416
In addition to strong retail sales in the home video and book publishing categories, 2007 saw the release of the Tickle Me Elmo Extra Special Edition. And TMX Friends, from Fisher-Price, is evoking laughter from Elmo's friends, Cookie Monster and Ernie. During 2008, Sesame Workshop will drive sales with the release of Fisher-Price's new Elmo Live, and will continue expanding its Healthy Habits for Life campaign. New and original productions will break ground in Northern Ireland and Indonesia, expanding Sesame Street to more than 130 countries.
22
Ferrari
$1.5 B (private, part owned by Fiat)
Massimiliano Ferrari, licensing and retail director, +39 0536 949 109.
Last year saw new license deals with Dynastar and Lange for skis and accessories and with Biciclo for mens, womens and childrens bikes. Among the new product lines developed by the existing Ferrari licensees—Puma, Mattel, Lego, Acer, and Vertu among them—were special-edition watches from Panerai dedicated to Ferrari's 60th anniversary, and a new mobile phone from Motorola. Consumer products bearing the Ferrari name range from eyewear, pens, pencils, perfume, clothing, and mobile phones to laptop computers.
23 Kathy Ireland Worldwide

$1.4 B (private)
Rocco Ingemi, VP brand management, Claude Ergas, international marketing and branding consultant, +1.310.557.2700
Products range from apparel, home furnishings and jewelry to accessories and publishing. Recent deals include water decor products from Bluworld and an exclusive line of fans and heating/AC from Minka Aire.
24 Ford Motor Company

$1.45 b (public)
John Nens, director, global brand licensing, +1.313.248.6994
Ford continues to restructure as evidenced by its recent deal to sell Jaguar and Land Rover to India's Tata Motors Ltd. for $2.3 billion.
25 Sunkist Growers
$1.4 B (private)
Kay Gray, administrative manager, global licensing, +1.818.379.7262
Thirty-five world-class licensees support the Sunkist brand along with an innovative global licensing team with product innovations, development resources, and a technical services department. These resources support a broad range of juices, juice drinks, carbonated soft drinks, healthy snacks, vitamins, frozen novelties, confections, and more, marketed with a multimillion-dollar media spend. Following an earlier emphasis on the food and beverage industry in North America and Asia, with some diversion in apparel, Sunkist will this year celebrate its 100-year anniversary. Special programs will include the introduction of several new healthy licensed products such as Sunkist Naturals (100 percent juices and smoothies) and Sunkist Premium Sweet (a variety of jarred fruits in juice, not syrup). Growth during 2008 is projected to come primarily from existing products and licensees, with the distinctive Sunkist brand being taken in new and exciting directions.
26 Pokémon USA Inc.

$1.4 B (private)
Caryl Liebmann, director, retail development and promotions, +1.917.369.2011; Kelly Hilly, director of licensing
Pokémon focused on refining its licensing business and fostering brand loyalty in 2007 by continuing to work with its retail partners as well as expanding its retail distribution channels with direct-to-retail programs, exclusives, cross-promotions, and other retail initiatives. Pokémon continues to enjoy a strong partnership with Cartoon Network, which launched it in 2006. Season 10, "Pokémon: Diamond and Pearl," launched in June 2007 in multiple time slots and currently airs six days a week on Cartoon Network. Additional major driving forces included the release of the Pokémon Diamond and Pokémon Pearl video games from Nintendo (the fastest-selling titles in Pokémon history), the Pokémon Trading Card Game (ranked in the No. 2 trading card games at mass over the past six years), and a new toy line from Jakks Pacific. Additional retail, consumer product, entertainment, marketing, and promotional initiatives were centered around the release of Diamond and Pearl. New initiatives continue to roll out in 2008 with new trading-card game expansions, DVDs, movies, and toys.
27 BBC Worldwide

$1.3 b (public service broadcasting)
Anna Hewitt, head of international licensing; Richard Hollis, head of UK licensing, +44 (0) 20 8433 2000
Key initiatives that will drive growth across DVD, publishing, merchandise, and live events businesses across all children's and adult brands include continuing the strategic investment in quality programming and developing winning brands for the UK and global markets. This will run alongside building on current hits including "Charlie and Lola," "Doctor Who," "In the Night Garden," and "Top Gear" and continuing to grow the existing UK portfolio. Additionally, BBC Worldwide plans to expand the extended portfolio across global markets, building on the successes of brands such as Doctor Who, Planet Earth, and Teletubbies across Europe, the Americas, and Asia.
28 Liz Claiborne

Est. $1.2 B (public)
Barbara J. Friedman, president, licensing, +1.212.626.3462
Liz Claiborne Inc. designs and markets an extensive range of branded women's and men's apparel, accessories, and fragrance products. Its diverse portfolio of quality brands (available domestically and internationally) meets a wide range of consumers' style preferences from classic to contemporary, active to relaxed, and denim to streetwear. The company, which sold off some of its brands including Ellen Tracy and Sigrid Olsen, now operates via two distinct segments: direct brands and partnered brands. Direct brands include Juicy Couture, Kate Spade, Lucky Brand, and Mexx. Partnered brands include the Liz Claiborne group (Liz Claiborne, Liz & Co., Villager, Axcess, Claiborne, Concepts for Claiborne), the DKNY Jeans group, Monet group, the Cosmetics/Fragrances family of brands, Enyce, and Narciso Rodriguez. Each brand will be licensed through it own separate division. The company also announced major design initiatives for 2009. Isaac Mizrahi will spearhead the Liz Claiborne brand and John Bartlett will head design for the Claiborne men's business. In addition, the company stitched an exclusive agreement with Kohl's for a line of Dana Buchman branded apparel, shoes, lingerie, and accessories.
29 Perry Ellis International Inc.

Est. $1.2 B (public)
Maria Folyk-Kushneir, VP licensing, 212-536-5718
Perry Ellis International is a leading licensor, designer, and marketer of high-quality menswear, including sport and dress shirts, golf sportswear, sweaters, casual and dress pants, and shorts. The company owns or licenses a portfolio of brands that includes Perry Ellis, Axis, Original Penguin, Cubavera, Ping, Laundry by Design, Nike, C&C California, Gotcha, and more.
30 Peanuts

$1.2 B (public—owned by United Media)
Joshua Kislevitz, SVP, domestic licensing, +1.212.293.8522;
Liz Murphy, executive director, international, +1.212.293.8532
Snoopy stepped out of the dog house and on to the runway at the fall 2007 Mercedes-Benz New York Fashion Week with "Metlife Presents Snoopy in Fashion." The Peanuts-inspired couture fashion show raised money for the Dress for Success charity and also kicked off the House of Snoopy fashion initiative in 2008. United Media, Charles M. Schulz Creative Associates, and Lee Mendelson Film Productions entered into a multiyear, exclusive worldwide home-video distribution deal with Warner Home Video for Peanuts. The distribution deal includes the Peanuts library of over 50 titles for home video and new media distribution based on the Peanuts work of Charles M. Schulz. The Snoopy Bakery chain continues to expand in Asia with chains opening in Macau and Hong Kong promising to become a popular destination for hungry and thirsty shoppers. Also in 2008, the Peanuts licensing program's 40th anniversary in Japan will be celebrated with a product line reminiscent of those released from the 1950s through 1970s.
31 National Hockey League

Est. $1.2 b (private)
Jim Haskins, VP of consumer products marketing, +1.212.789.2192
With the most affluent and best-educated fans of the four major U.S. sports leagues, the NHL continues to have a strong licensing base—despite the fact that it garners the lowest attendance and television ratings of the big four. Adding to that success, Reebok International Ltd. and the NHL last year launched a special retail store in the New York building that houses the league's offices. Featuring such high-tech touches as e-commerce kiosks and video monitors, the store is as much about high theater as a place to buy sticks, skates, puck bags, and team apparel. Called NHL Powered by Reebok, the store—along with the shopNHL.com Web site—aims to create an unprecedented shopping experience for players and fans around the world.
32 Chrysler LLC
Est. $1.2 B (public)
Debra Joester, president, The Joester Loria Group, +1.212.683.5150, Ramez Toubassy, president, Brand Sense Partners, +1.310.867.7209
The Jeep licensing program (Joester Loria) enjoyed dynamic growth in 2007, surpassing $550 million in global sales. Initiatives for 2008 include introduction of innovative new products in strategic segments such as outdoor functional gear, juvenile products, and lifestyle accessories. International growth of Jeep programs will include expansion in new markets such as Latin America and Eastern Europe. More than 375 Jeep dedicated shop-in-shops and 75 Jeep freestanding stores continue to drive global success. Plans for 2008 for the Chrysler brand include the launch of a Chrysler dedicated video game and focus on expansion of the brand in overseas markets. This international initiative includes the launch of eyewear, bags, and mens accessories in China. Brand Sense Partners handles the Dodge program, which introduced several new lifestyle categories last year and has had particular success with the Ridemakerz retail concept, a spinoff of the Build-A-Bear Workshop, where kids build their own custom cars.
33 Cartoon Network Enterprises

$1.1 b (public)
Christina Miller, VP of consumer products, +1.212.275.6693
As one of the network's top-rated television series for boys, "Ben 10" led the charge for Cartoon Network Enterprises (CNE) in 2007 with a robust consumer products line driven by a toy line from Bandai America that includes a range of role-play items, action figures, playsets, and collectibles. The brand also celebrated the release of its first interactive title from D3 Publisher of America, with Ben 10: Protector of Earth selling close to 1 million units at retail. Other categories included in the Ben 10 product line include DVDs, apparel, publishing, novelty, and more. Also in 2007, "Foster's Home for Imaginary Friends" completed a year-long exclusive retail partnership with Hot Topic, where the brand was one of the retailer's top-selling properties for the year, highlighted by two chainwide boutiques in April and December. Foster's product lineup includes a wealth of junior and tween-targeted products including apparel, bags, accessories, footwear, room decor, and DVDs. A global fashion brand that continues to perform incredibly well in multiple regions throughout the world, the Power Puff Girls also contributed to CNE's success in 2007, highlighted by popular apparel lines from partner Mighty Fine. The home entertainment category was a strong revenue driver for the Adult Swim segment of CNE's business, with solid performances from a number of DVD releases, including "Robot Chicken," "Aqua Teen Hunger Force," "Metalocalypse," and others.
"Ben 10: Alien Force" will debut on-air in spring 2008 with the consumer products program launching in the fall with an all-new Alien Force toy line from Bandai, as well as an interactive sequel from D3PA, publishing, and more. The "Foster's Home for Imaginary Friends" program will continue to grow in 2008 as the brand expands from a Hot Topic exclusive to additional specialty and mid-tier retailers, debuting with a launch at Claire's stores this spring. CNE also recently signed on as the licensing agent for its first third-party property, Bakugan. The division will look to expand the brand's presence in the United States with partner announcements in a wide range of categories including games and puzzles, youth electronics, home entertainment, and more.
34 Fremantle Media Enterprises

$1.1 B (public—part of RTL Group)
David Ellender, CEO, +44 20 7691 6775
FremantleMedia Enterprises has positioned itself as the leading independent one-stop shop for international program distribution, home entertainment licensing, and new media for FremantleMedia, one of the largest creators and producers of entertainment brands in the world. Globally the company represents major properties such as the Idols brand, with "American Idol" a top-rated program in the United States. FME has developed Idols' related sponsorships and licensing programs in more than 20 international markets. The company also has a full slate of popular game-show brands that have been adapted for international formats, including "Price Is Right," "Family Feud," "Match Game," "Password," "Card Sharks," and others. FME will build upon its successful merchandising formula responsible for top-selling apparel, accessories, games, and toys, while expanding further into the live-show production arena and interactive, mobile, and online space. Current partnerships with MySpace and DAVE.TV are leading the charge in this space. FME is also broadening its scope by seeking to represent complementary third-party brands that can take advantage of its global footprint and expertise.
35 Jarden Corp.

$1.1 B (public)
Carlos A. Coroalles, VP, licensing, Jarden Consumer Solutions, +1.561.912.4511; Robert Strand, VP, licensing, Jarden Outdoor Solutions, +1.212.279.3403
Jarden Corp. is a leading provider of niche consumer products, which are divided into three primary business segments: branded consumables, consumer solutions, and outdoor solutions. During 2007, its consumer solutions business included the launch of Mr. Coffee Premium Coffee, new Crock-Pot recipe books, and branded Crock-Pot frozen meals by Banquet. In outdoor solutions, its K2 Bike penetrated the independent bike dealer channel, as well as The Sports Authority and REI (Recreational Equipment Inc.). Additional retail sales were driven by Rawlings Japan, Rawlings cleated footwear in Wal-Mart, Target, and other major mass and specialty retailers, and Coleman home and emergency products, footwear, and accessories. This year, Jarden will expand its Mr. Coffee brand into recipe books, creamers, ready-to-drink, and related consumables; Oster specialty drink and recipe books; Rival-branded kitchen tools and accessories; and Crock-Pot specialty tools, recipe books, and consumables such as spices, condiments, chili mixes, and soup starters. Outdoor solutions will range from the expansion of winter sports travel gear and footwear initiatives with ExOfficio, Rawlings and Coleman, to the launch of Velvet eyewear into 1,200 CVS stores, the launch of Rawlings apparel, and the expansion of high-end Rawlings leather products. The company recently named the Los Angeles-based marketing and licensing agency Brandolution to help expand U.S. licensing efforts for two of its premier brands, Health o meter and GrillMaster.
36 Universal Studios Consumer Products Group

$1 b (public)
Cindy Chang, VP, global business development, +1.818.777.2067; Debbie Luner, VP, global marketing and brand management, +1.818.777.3188; Adam Rymer, SVP, digital platforms, +1.818.777.7487
During 2007, the "Curious George" television series began its second season on PBS KIDS, and "The Land Before Time" debuted on the Cartoon Network with a new licensing program targeting the mass market. Universal Studios will bring the classic television series "Land of the Lost" to the big screen in summer 2009 starring Will Ferrell. Also in summer 2009, Universal's $500 million franchise full of high-speed action and adrenaline screeches back into theaters with the release of The Fast and the Furious 4. The studio's 2008 holiday tentpole release, The Tale of Despereaux, is a CGI animated adventure based on the Newberry Award-winning book by acclaimed author Kate DiCamillo. And, Universal's favorite inquisitive monkey, "Curious George," continues to capture the imagination of kids ages 2 to 5, taking home the No. 1 rating in that age group for more than 12 consecutive months. With continued support from PBS Kids, the series will swing into its third season in fall 2008.
37
WWE
$918 M (public)
Florence DiGiorgio, senior director, global licensing, +1.203.359.5136
In the United States, WWE's apparel business grew considerably in 2007, with WWE T-shirts now found in all distribution channels. Action figures also fared very well, ending the year among the top-selling figures nationwide, and the SmackDown vs. Raw video games continue to be blockbusters. This year has brought retail relationships in all classes of trade, including development of a pallet program for Wal-Mart in which video games, toys, DVDs, apparel, CDs, and magazines shared space from March 25 to April 8. This coincided with WWE's biggest event of the year—WrestleMania 24, which took place on March 30 at the Citrus Bowl in Orlando, Fla. International licensing continues to represent an important part of WWE licensing revenue, with anticipated increases in 2008. To support this growth, WWE is planning more than 80 international live events in 24 countries, along with expanding office facilities in London, Sydney, Tokyo, Shanghai, and a planned office in Latin America.
38 Chorion

$900 M (private)
Eric Karp, EVP of global licensing and merchandising, +44 (0) 20 7061 3800
For the coming year, Chorion is expanding the licensing program around "The Mr. Men Show," which launched on Cartoon Network in the United States and Five in the UK in February 2008. It is also putting in place significant retail promotions to begin the celebration of Noddy's 60th anniversary as well as signing licensees in advance of the TV launch of the new animated show "Olivia," due to launch on Nick Jr. in the United States in 2009. The acquisition of Copyrights Group at the end of 2007 has added further classic literary properties to the Chorion stable, which will be a considerable factor in commercial expansion in 2008 and beyond.
39 The Coca-Cola Co.

$900 M (public)
Cindy Birdsong, VP worldwide licensing and retail operations, +1.404.676.4056
Key sales drivers for Coca-Cola merchandise in 2007 were retail programs in loungewear, drinkware, and the lip balm categories. Also launched last year was Coca-Cola's first collection of merchandise made from recycled PET bottles (RPET). The new collection uses RPET plastic from bottles to produce eco-friendly apparel and accessories with plans for aggressive expansion into hardlines with a focus on back-to-school, dorm living, and plush categories. This sustainability program gives PET bottles an "afterlife" by transforming them into products that consumers use every day and reinforces the company's commitment to environmental sustainability. Retailer interest is described as "enthusiastic," and is expected to be sustained by a major activation on Earth Day 2008.
Coke merchandise will continue to focus on products that represent a shared aspirational lifestyle with an emphasis on design and story telling.
40 American Greetings Properties

$870 M (public) Tamra Knepfer, SVP, Consumer Products, +1.212.386.7337
American Greetings Properties continues to invest in its legacy brands: Care Bears and Strawberry Shortcake. Care Bears' new entertainment includes a TV program currently airing on CBS and direct-to-video distributed via Fox. AGP is expanding its international business with Care Bears, and "Strawberry Shortcake" is also airing on CBS with direct-to-video specials via Fox. Other key properties include Sushi Pack, Madballs, Pretty Freekin' Scary, Holly Hobbie, Maryoku Yummy, Twisted Whiskers, and TinPo.
The Joester Loria Group is domestic licensing agent for Care Bears, and DIC Entertainment is worldwide licensing agent for Strawberry Shortcake.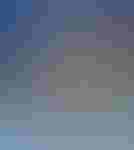 41 Harley-Davidson

$850 M (private)
Joanne Bischman, VP of marketing, +1.414.343.4597
While these are challenging times for Harley-Davidson in the United States, its international dealer network delivered double-digit retail sales growth in the fourth quarter and for the full year of 2007. Harley-Davidson customers around the world have a lot to look forward to this year, not only with the new motorcycles the company is bringing to market, but also the opening of the Harley-Davidson Museum, more category diversification, and hundreds of rides and events leading up to its 105th Anniversary Celebration in Milwaukee this summer.
42 Kellwood
$850 M (private)
Bernt Ullmann, president, +1.212.798.3100
Kellwood has had enormous success in the past year with its Baby Phat Sportswear, accessories, and footwear. This year, in addition to everything Baby Phat, the company is focusing on the launch of Phat Farm's Phat Premium collection, the rollout of freestanding flagship stores, and continued international growth.
43 Frigidaire

Est. $825 M (public)
Philip Raia, EVP, LMCA, +1.212.265.7474
Sales growth in 2007 was driven by the expansion of Nordyne's dealer distribution for the Frigidaire line, and key categories such as central heating and air conditioning. Growth in 2008 is expected to be driven by a mix of new retail initiatives and stronger marketing and promotional efforts.
44 Caterpillar Inc.

$817 M (public) Linda Stokes, retail business development, +1.309.675.4563
Steady growth in the footwear and apparel categories were key drivers for retail sales in 2007, along with the expansion of bags and accessories into North America, the addition of role play and more light and sound toy categories, and the introduction of a Cat branded tool-belt line. During 2008 and beyond, Caterpillar will continue to focus on effective distribution and retail growth. Innovation continues through the development of Itechnology, which combines its trademark durability with comfort in footwear and workwear. Caterpillar will also work with existing licensees to develop exciting new styles and performance features that reflect the Cat brand attributes.
45 Carte Blanche Greetings

$800 M (private)
Richard Edmondson, commercial director, +44 (0) 87 0600 0441
Carte Blanche will continue to develop products within existing categories at the same time as actively targeting new geographic regions and retailers in new categories. This will be achieved through a combination of proprietary and licensed product, including its top-selling brands Me To You, Teddy Big Foot, and Bobble.
46 Playboy Enterprises International Inc.

Est. $800 M (public) Adrianna Chinnici, VP of licensing, +1.212.261.4914
Playboy continues to focus its efforts in opening Playboy fashion stores in key markets around the world. It currently has eight stores in London, Hong Kong, Kuala Lumpur, Las Vegas (two), Melbourne, Auckland, and Bangkok, and plans to open at least three stores a year over the next three years. In terms of product, Playboy is focusing on building new categories. This will continue the development made with the recent launches of the menswear collection, which kicked off in Bloomingdale's in the United States in October 2007, and building sub-brands such as the Playboy Physical collection, and the premium Icon collection—both of which launched at the London store when it opened last autumn.
47 Whirlpool Corp.

Est. $656 M (public)
Dana Smith, president and COO, Equity Management Inc., +1.858.558.2500
Whirlpool Corp. is the world's leading manufacturer and marketer of major home appliances, with annual sales of more than $18 billion, more than 73,000 employees, and more than 70 manufacturing and technology research centers around the world. The company markets Whirlpool, Maytag, KitchenAid, Jenn-Air, Amana, Brastemp, Bauknecht, and other major brand names to consumers in nearly every country around the world. Its acquisition of Maytag in 2006 gave Whirlpool a licensing program that comprises strategic, equity-driven brand extension licenses across its entire brand portfolio: Maytag, Jenn-Air, Amana, Admiral, and Magic Chef. Existing licensees continue to expand their businesses in appliances, outdoor grills, heating/air-conditioning, and other home product offerings.
48 Everlast Worldwide

Est. $600 M (public)
Mark R. Mckay, SVP global licensing, +1.212.239.0990, x 234
During 2007, Everlast Worldwide drove retail sales with new licenses via territory and category expansion, building on the previous year's focus on Everlast performance, training, and lifestyle footwear in the United States. For 2008, Everlast has embarked on a new, fully integrated marketing campaign to drive the brand and its products across multiple categories. Everlast will introduce new consumer-friendly packaging, labeling, point-of-sale and retail fixtures, and advertising will feature the new tag line "Greatness is within" to evoke an emotional response from today's consumer. The brand will also continue its comprehensive sports and grassroots marketing to solidify its leadership in boxing and mixed martial arts. In addition, Everlast has embarked on its "own the gym" brand, marketing, product, and sales initiatives. Everlast was purchased by UK retailer and sports brand owner Sports Direct in 2007.
49 Hearst Magazines

$600 M (private)
Glen Ellen Brown, VP, brand development, +1.212.492.1301
Hearst's licensed brand extension of its top magazines—Country Living, Seventeen, Good Housekeeping, and Esquire—was the key driver for retail sales during 2007. Specific initiatives for 2008 will include: Country Living growth in furniture, rugs, home decor, seasonal, and specialty foods, and expansion in food, outdoor furniture, tabletop, and cookware; teen brand growth in home and home accessories, footwear, jewelry, and fashion accessories, with expansion in loungewear, rugs, and ready-to-assemble; Hearst Ranch expansion in products and retail with shelf-stable condiments, sauces, and marinades, serverware, tabletop, home, and home decor; and The Daily Green branded home and home accessories, garden, pets, and specialty foods.
50 Hewlett-Packard

$575 M (public)
Marianne Cali, director of brand licensing, +1.650.857.4806
As one of the world's largest IT companies, HP uses its brand licensing program to extend and enrich the digital experience of HP's customers, with consumer offerings that span computing, printing, digital photography, digital entertainment, and mobile devices. HP sees new consumer electronics products and accessories for the computer, printing, and gaming markets as the key drivers of brand licensing growth. Its partnership with International Paper for the management and distribution of HP paper and other printable media remains highly successful, while PC devices and accessories, removable and optical storage, and carrying cases continue to play an important role in HP's overall brand licensing strategy.
51
AT&T
Est. $500 M (public)
Gail Stern, SVP, brand management, +1.212.303.1168
Increased PR and marketing campaigns are driving awareness and sales of innovative new services and products, with AT&T expected to spend more than $1 billion in marketing in 2008. As the world's largest communications holding company, AT&T delivers hundreds of services and products in the communications and entertainment realms across wireline, Internet, wireless, IP-TV, and video categories. Current licensed products strategically complement existing telecommunications services, with more than 200 SKUs including corded and cordless telephones, answering machines, and telephone accessories. Key initiatives that will drive growth in 2008 and beyond include potential expansion into new territories and capitalizing on new, innovative, accepted technologies.
52 Beverly Hills Polo Club

$500 M (private)
Nina Vitale, director, licensing, +1.212.947.2223
Reflective of the casual and elegant California lifestyle, Beverly Hills Polo Club combines classic, preppy styling with a contemporary flair that emphasizes casual elegance, comfort, quality, and tradition for women, men, and children. The company currently has 90 licensees and 40 sub-licensees worldwide operating in excess of 100 countries, and offers more than 50 types of merchandise. Beverly Hills Polo Club has stand-alone stores in Europe, Asia, South America, and the Middle East.
53 The Lego Group

$450 M (private)
Stephanie Lawrence, director, licensing, +1.860.763. 6894
The award-winning Lego Star Wars videogame drove significant revenues during 2007, and the Lego Star Wars cross-licensing program with Lucas Licensing proved very successful. For 2008 and beyond, The Lego Group, based in Denmark, has formed a strategic alliance with Baby Dan for Lego infant and baby furniture and accessories in Europe. There are also several new partners in the United States, including BDA for game controllers; Aoyama for ophthalmic frames and sunglasses; Creative Imaginations for scrapbooking; and Big Apple Consulting for wallpaper and wall decor.
54 Sean John

Est. $450 M (private) Todd Kahn, COO, EVP, +1.212.206.7447
Sean John is an international fashion brand associated with hip-hop mogul Sean "Diddy" Combs. His collection, which reflects an urban sensibility, was created to fill a void in the market for well-made, sophisticated fashion. The Sean John collection is separated into several categories including Sean John, Bad Boy Sportswear, Sean John Tailored, and Sean John accessories. Categories include suits, knitwear, bottoms, outerwear, leather accessories, shirts, ties, hats, denim, fragrances, and eyewear. The brand recently marked its entry into the women's wear category with the launch of dresses, track suits, tees, and more.
55 John Deere

Est. $439 M (public)
Molly Reddish, category manager, +1.704.588.3200
Machinery manufacturer John Deere is getting into the jean game, as the company debuted a new line of jeans at this February's MAGIC show in Las Vegas. The clothing line, which will also include jackets and shirts, is the first produced by John Deere.
"In the past, we treated merchandise as more of a promotional giveaway," says Molly Reddish, category manager for John Deere brand licensing. "Now we look at it as a matter of if we are going to offer specific products, we want to build them. We're at the point where we can offer differentiated product with the quality that reflects the brand."
The Buntin Group, Nashville, Tenn., handles John Deere licensed product strategy, which includes merchandise such as hats, watches, golf umbrellas, and clocks.
56 Entertainment Rights

$439 M (public)
Andrew Kerr, executive director, consumer products and marketing, international +44.208.762.6200; Karyn Schneider, VP, licensing, North America +1.212.659.1965
With 9,000 episodes of high-quality children's and family characters and brands, ER Group programming and brands are licensed globally in more than 170 territories. Driving future momentum is worldwide publishing phenomenon Where's Waldo?, which is rolling out with a global licensing campaign across all categories of consumer products. Growth continues with the upcoming series "Postman Pat" on the BBC and its new spinoff, "Guess with Jess," which will be supported by global master toy partner Fisher-Price. Faith-based franchise and CBA market leader "VeggieTales" remains the No. 1 show on qubo (NBC Saturday mornings), building new audiences with its January theatrical release from Universal Pictures, The Pirates Who Don't Do Anything—A VeggieTales Movie. The master category for Lassie launched successfully with Lassie Natural Way Dog Food, distributed in 5,000-plus doors in the United States, laying the foundation for an expanded licensing program. Casper, Gumby, George of the Jungle, and Underdog are attracting the next generation of fans through new entertainment media-based content and trend-right art programs to drive business for licensing partners.
57 FIFA
$400 M (private)
Mark Matheny, co-chief executive and co-chairman, Global Brands Group, +65 6622 8100
FIFA's stated mission is to "Develop the game, touch the world, build a better future." In the coming year, the international association football (soccer) organization will see the establishment of a world-class merchandise and retail program across multiple product categories, through various event and non-event retail channels, armed with exciting, innovative, priced-right product ranging from event merchandise to the very latest in sports lifestyle apparel, to help it deliver on its goal to "touch the world."
58 The Thomas Kinkade Company

$400 M (private)
Linda Mariano, VP marketing and licensing, +1.408.201.5210
Thomas Kinkade attributes its success to new artwork releases during 2007, plus its wide assortment of licensed products offering something for every home including collectibles, furnishings, fabrics, decor, crafts, and seasonal. During 2008, the company will respond to existing customers and reach out to new ones with Thomas Kinkade's Commemorative Images such as Yankee Stadium, Fenway Park, the Daytona 500, A New Day at Cinderella's Castle, the Biltmore Estate, and the 50th Anniversary of Graceland.
59 The Stanley Works

$300 M (public)
Deanna Caceres Cahn, associate VP, Brand Management, The Beanstalk Group, +1.212.303.1147
Through licensing, Stanley, a proven leader in the hand-tools category, has strengthened its image, broadened its brand appeal, and further established itself as the authority in the hardware category. Best-in-class licensees have seamlessly expanded the Stanley brand into a variety of categories, including work gloves, ladders, garden tools, power tools accessories, power cords and strips, safety wear, windows, industrial fans, industrial heaters, how-to books, and safes. The channels of distribution for licensed products are consistent with Stanley's own channels, most notably The Home Depot, Wal-Mart, Lowe's, Menards, and Ace Hardware in the United States, as well as B&Q, Carrefour, and Screwfix in Europe.
In 2007, the Stanley licensing program expanded retail placement with several licensees gaining shelf space in major hardware and club accounts. Additionally, one-third of the licensees in the program refreshed their products line with the introduction of new SKUs. Last year also marked the addition of two new licensees in the United States for automotive mats and jobsite communication, as well as three new European licensees for work apparel, toys, work lights, and power accessories. In 2008, Stanley's licensing program will continue to expand into new, strategic product categories including outdoor power equipment, work socks, and wet/dry vacuums. Current licensees will drive growth by focusing on product innovation and creative marketing initiatives. In addition, select licensees who previously pursued a retail exclusive distribution approach will pursue broad distribution of their Stanley products.
60 Major League Soccer

$300 M (private)
Stu Crystal, VP, marketing and consumer products, +1.212.450.1234
The arrival of international stars David Beckham and Cuauhtemoc Blanco had a dramatic impact on retail sales growth of MLS merchandise during 2007—doubling last year's figure and catapulting more than 20 spots in this year's ranking. Last year's programs included the launch of an apparel range for the mass market, including Target Stores and specialty chain Dick's Sporting Goods in MLS markets. The league has also attracted several new licensees such as Fathead, Hasbro, Adorable Kids, A&E Home Video, and Pottery Barn, with a new bedroom accessory program. While MLS and Wal-Mart are developing a program, the league will also focus on sporting goods specialty stores in team markets, with apparel featuring the league's own marking. This year will also include development of programs for the 19 new licensees, many of whom joined the program late last year.
61
Michelin
$300 M (public)
Daniela Gould, head of marketing and communications, +44 (0) 1782 402082
The coming year will see further growth of the Michelin automotive accessories program through product line extensions and launches in new territories worldwide. Further development of Michelin's sports-related, co-branded licensing program is also set for the year, with launches of footwear, apparel, and equipment, working in conjunction with well-known sports brands, where Michelin technology is used to add to superior performance.
62 Nelvana Enterprises

Est. $300 M (public, part of Corus Entertainment)
Mark Northwood, VP, licensing, The Americas, +1.416-530-2820
Nelvana Entertprises has three key initiatives that will drive growth in 2008—diversification into smaller markets with consolidating mass-market businesses; further property diversification into businesses that are driven by fashion or other categories that are not traditional animation consumer-product line drivers; and expansion of its retail marketing presence to enhance properties' sell-in and sell-through at retail.
63 New Line Cinema

Est. $300 M (public)
David Imhoff, SEVP, worldwide licensing & merchandising, +1.212.649.4900
While still operating its own licensing division, New Line will now be operated as a division of corporate parent Warner Bros. Pictures. This means the studio will be putting out fewer pictures a year, though upcoming franchise pictures such as remakes of Nightmare on Elm Street (2010) and Friday the 13th (2009) and two Hobbit pictures, slated for 2010 and 2011, should be unaffected.
64 Mars Retail Group (formerly Masterfoods USA)

$265 M (private)
Debi Rosenfeld, manager, consumer products licensing, +1.702.547.0779
For the Mars Retail Group, formerly Masterfoods USA, 2007 was a year for restructuring, with new companies and categories being added to its programs. Key initiatives included encouraging existing licensees to take on new product extensions, refresh existing product lines with new art and/or features, new ideas and strategies to support retail opportunities through branded programs and product mixes, and promoting opportunities presented in 2008 by holidays, special events, and the upcoming Indiana Jones movie. New distribution channels were also opened with expanding retail relationships. With consistently strong interest in the M&M's brand in all categories, the Mars Retail Group will focus on publishing projects, sporting goods, electronics, party goods, collectibles, and social expressions. Also this year, the company will expand its retail support programs internationally, in Canada, Mexico, Latin America, and the Caribbean.
65 National Trust for Historic Preservation

Est. $265 M (private)
Michelle Alfandari, president, MODA International Marketing, Inc., +1.212.687.7640
The National Trust licensing program continued to grow during 2007, with key sales drivers including the introduction of three new Design in America–The National Trust carpet patterns from licensee Karastan; the launch of "Low Country" furniture collection from Hammary; and continued growth of the paint program at Lowe's with licensee Valspar. This spring, the National Trust will launch decorative moulding, available exclusively at Lowe's. Also in 2008, the Trust has partnered with The Empire Company to create six unique moulding collections inspired by great American landmarks of the National Trust.
66 Discovery Licensing

Est. $250 M (private)
Polina Rey, The Joester Loria Group, +1.646.354.4519;
Rich Marryanek, Big Tent Entertainment, +1.212.604.0064
Discovery focused on strategic home entertainment and publishing partnerships during 2007 to maximize its library of content. Dedicated retail space for Animal Planet products, both toys and pet accessories, continued to be a success for the brand, as was the launch of LA Ink merchandise, which gained instant recognition and added to the already popular merchandise line for Miami Ink. Discovery also extended its reach to consumers by partnering with CafePress for print-on-demand fan gear, and announced its partnership with Excitations for Discovery Channel branded experiences. This year, Discovery will work with appointed agents to license Discovery Channel, Animal Planet, Planet Green, Discovery Education, and Discovery Kids brands. In addition, Discovery will continue to drive sales through hit properties such as LA Ink and Miami Ink, reach consumers via new channels of distribution and product categories, and build strong home entertainment and publishing product lines.
67 CBS Consumer Products
$250 M (public) Liz Kalodner, EVP & GM, CBS Consumer Products, +1.212.975.7795
Key drivers for retail sales in 2007 included gaming and live events for CSI, Star Trek, and I Love Lucy. In 2008, key initiatives that will drive growth include: CSI: Expanded Gaming and Themed Entertainment; Star Trek: New Franchise and Movie Collections; Survivor: launch of branded programs in the health, fitness and apparel categories; I Love Lucy: introduction of fashion and branded programs; and classics: expansion of key series and portfolio programs.
8 Source Interlink Media (formerly Primedia)

$250 M (public)
Sean Holzman, president, enterprise division, +1.323-782-2935
Key drivers for retail sales in 2007 for magazine publisher Source Interlink included Motor Trend auto accessories and parts, Lowrider apparel and accessories, Hot Rod tools and garage equipment, and Surfer apparel and home products. For 2008, the company is launching new licensed programs with Slam and Skateboarder; expansion of the Hot Rod garage program and the launch of a Hot Rod kids' program; Lowrider expansion of categories in soft goods and hard goods; and expansion of Motor Trend and Surfer categories.
69 Tommy Bahama

$240 M (private)
Chrisann Furciato, director of licensing, +1.212.391.8688
Tommy Bahama is a lifestyle company that produces men's and women's sportswear, golfwear, swimwear, accessories, and home furnishings. Licensed collections within fashion include neckwear, dress shirts, footwear, belts, hosiery, umbrellas, eyewear, luggage, watches, and fragrances. Indoor and outdoor furniture, bed and bath linens, rugs, residential fabrics, tabletop, ceiling fans, and wall coverings make up the home collection. Tommy Bahama also has a license for rum.
70 The Goodyear Tire & Rubber Company

$225 M (public)
Glen Konkle, CEO, Equity Management Inc., +1.858.558.2500
The Goodyear licensing program delivered another solid performance in 2007 with numerous licenses placed into a variety of major consumer product categories. Growth within the core automotive category continued with new licenses developed for wiper blades, garage flooring, and a host of travel accessory products. Licensed product sales in the lawn and garden category continued to demonstrate success with the Goodyear branded hose and nozzle program at The Home Depot. The well-established adidas-Goodyear athletic shoe license continues its high level of performance with better retailers and department stores. The Goodyear licensing program is expected to continue generating aggressive growth, with a variety of strategic equity-driven licenses across a broad range of DIY lawn and garden, home/garage, and lifestyle-oriented products. This year started strong with a major new GPS license launched at the 2008 Consumer Electronics Show.
71
Winchester
Est. $220 M (public)
Jason Sutton, Licensing Association, LMCA, +1.212.265.7474; Vicki Schrimpf, licensing director, Winchester/Olin Corp., +1.818.258.2365
Winchester's licensing strength within the hunting, sport shooting, and outdoor lifestyle categories has continued to drive sales, with key licensed products including long guns and related accessories, apparel, footwear, and a variety of lifestyle products that include the new Woodlands Collection of Furniture.
72 VIZ Media LLC

$214 M (private)
Linda Espinosa, VP, content management, +1.415.546.7073
Key drivers in retail sales for VIZ Media in 2007 were its video games and collectible card games, which followed the launch of an exclusive merchandising program the previous year with Hot Topic and Borders/Waldenbooks. In 2008 and beyond, key initiatives will include working with key retailers to develop exclusive programs and promotions, while continuing to build awareness of key properties such as Naruto and Bleach, and to launch the merchandise program for Blue Dragon.
73 Cadbury Schweppes Americas Beverages/Cadbury Adams Trademark Licensing

$200 M (public)
Lewis Goldstein, licensing director, +1.914.612.4000; and Megan May, licensing manager, +1.972.673.7000
The Cadbury Beverages licensing program is continuing to innovate in developing an all-encompassing program, expanding across all categories. The equities of the brands (Dr Pepper, 7UP, Crush, A&W, Mott's, Snapple, Clamato, and Hawaiian Punch) and the flavor-based portfolio have transferred into complementary food categories with brand extension exposure beyond traditional licensing. Food partnerships were first introduced with the launch of Dr Pepper and A&W Jelly Belly Jelly Beans, Popsicle Brand Multi-flavored Diet Popsicles, Breyers A&W Root Beer Float Ice Cream, and Dr Pepper and A&W Single Serve Ice Creams. These were closely followed by the introduction of soda-flavored BC Bundt Cakes, Brach's Mott's and Hawaiian Punch flavored Fruit Snacks and Hard Candy, IMS Mott's Hot Cider, and CH Robinson Mott's Fresh Bagged Apples. In beverage licensing, CSAB launched one of the hottest new products in the market with the co-branded Budweiser and Clamato product Chelada. This year will see the launch of doughnuts, muffins, cupcakes, parfaits, and sauces and marinades. Rounding out the program in the non-perishable category is a broad range of apparel, accessories, collectibles, lip balms, and more, supported by the vast vintage archives for each of the brands.
74 National Geographic

Est. $200 M (private)
John Dumbacher, SVP, licensing, +1.212.862.5203
Founded in 1888, the National Geographic Society is one of the world's largest non-profit scientific and educational organizations. Its mission is to increase and diffuse geographic knowledge while promoting the conservation of the world's cultural, historical, and natural resources. National Geographic reflects the world through magazines, television programs, books, videos, maps, interactive media, and merchandise. Key drivers for retail sales in 2007 included a home collection as well as kids/toys and outdoor equipment. Key initiatives for growth in 2008 include "Foods of the World" and new retail initiatives.
75 Jim Shore

$178 M (private)
Joanne Olds, president, The Buffalo Works, +1.952.475.3013
Strong retail growth in 2007 for the Jim Shore brand was driven by several successful licensing partnerships, among them Enesco's product offerings, including the co-branded Disney Traditions line; expanded success on QVC; the Boyd's Bears co-brand partnership; and the many other lifestyle brand extensions. In 2008, the Jim Shore brand will launch several new licensing initiatives, leveraging its position as the premier brand in the specialty gift market. Among those initiatives is the introduction of the At Home With Jim Shore functional home decor line with licensee Crazy Mountain. Also this year, the Jim Shore brand is committed to a broad-based consumer communications strategy to enhance brand awareness and drive excitement for Jim Shore products at retail.
76
Invista
Est. $170 M (public)
Chiaretto Calo, global licensing & business development director, +39 (02) 392 02032; Michelle Alfandari, president, MODA International Marketing Inc., +1.212.687.7640
The Lycra licensing program remained strong within the highly competitive cosmetics category during 2007, with significant sales drivers including the worldwide launch of new, improved nail enamel, fusing Lycra with minerals for super-durable, lasting color. Key support for continued market share increases came from print and television ad campaigns, and strong in-store displays. Key initiatives for growth in 2008 include new Lycra mascara and nail enamel, and global expansion of the Rimmel brand. New product innovations with possible applications in additional cosmetic categories and existing products are currently being tested.
77 Timex

$165 M (private)
Janis Goodrich, manager of licensing, +1.203-346-4346
Timex moved further beyond watches in 2007, licensing its name to Sansa for a clock radio with iPod docking/charging station. This year will see the company entering new categories and incorporating new technologies in key categories, such as the new solar-powered Ironman series.
78 Kawasaki

$160 M (public)
Glen Konkle, CEO, Equity Management Inc., +1.858.558.2500
The award-winning success of Kawasaki recreational power vehicles in 2006 and 2007 catapulted its licensing program into a new level of product quality and creativity, which included a licensing partnership with Lucky Brand Jeans for a line of Kawasaki apparel. Kawasaki Racing Team leadership in moto- and supercross continues to inject powerful imagery into the program, generating new licensing interest in sports merchandise, apparel, toys, power tools, replicas, and software. Quality, performance, and excitement are at the core of the program's opportunities with a special focus on categories that reflect the brand's high performance and innovation.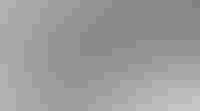 79 Polo Ralph Lauren

$154.2 M (public)
Jeffrey Morgan, division president, product marketing, +1.212.318.7000
Polo Ralph Lauren Corp. is a leader in the design, marketing, and distribution of premium lifestyle products in four categories: apparel, home, accessories, and fragrances. The company's reputation and distinctive image have been consistently developed across and expanding number of products, brands, and international markets. The company's brand names—which include Polo by Ralph Lauren, Ralph Lauren Purple Label, RLX, Rugby, RL childrenswear, Chaps, and Club Monaco—constitute one of the world's most widely recognized families of consumer brands.
80 The Football Association/England Football

Est. $150 M (private)
Sean McAuliffe, head of business development, +44 (0)20 7745 4789
In the coming year, The Football Association will continue its support of the England national football team, and exploit the dominance of football (soccer) as a participation sport and as entertainment in the UK. The big events start in the fourth quarter of 2008 with the FIFA World Cup qualifier matches, which go on throughout 2009 in the run-up to the FIFA World Cup in South Africa in 2010.
81 Jaguar
$150 M (public–part of Ford Motor Company)
Esther Jolley, The Beanstalk Group, +44 (0) 20 7031 7963
For Jaguar the coming year sees the international launch of Jaguar's latest fragrance called Prestige, and the new apparel and global eyewear range for men. Additionally, Jaguar will be sold to private Indian car company Tata later this year.
82 Cookie Jar Entertainment Inc.

$130 M (private)
John Gildea, SVP, consumer products, +1.401.885.0653
Cookie Jar kicked off 2007 by signing iToys as the lead toy partner for their Doodlebops children's property. The Canadian producer is looking to make a big play in the U.S. market this year, having signed a deal with NCircle Entertainment to distribute home video for several of their properties, including the animated Magi-Nation, which the company will spin off into an online role-playing game.
83 Nissan Motor Company

$130 M (public)
Glen Konkle, CEO, Equity Management Inc., +1.858.558.2500
In 2007, EMI was awarded Nissan's worldwide account as the result of its highly successful Nissan North America program. Working directly with Nissan Japan, the new global licensing program will target a broad range of consumer demographics and feature key Nissan and Infiniti vehicles. In addition to the classic Nissan Z sports car, the powerful Nissan Titan, and the upscale Infiniti G series, the program will be expanded to include several international trademarks. A major focus of the 2008 program will be to support the launch of Nissan's new global vehicle, the Nissan GT-R. Licensing for this high-performance sports car will encompass a broad range of categories including die-cast, radio control, video games, and apparel.
84 Susan Winget

$110 M (private)
Sam Abell, president, Courtney Davis Inc., +1.615.472.7700
The extensive assortment of Susan Winget products, including accessories, albums, frames, calendars, home accents, stationery, and decor items drove growth in 2007 with key, on-trend looks in nature, holiday, roosters, and coastal, along with strong product performances and equally strong retail partnerships. For 2008 and beyond, Susan Winget will emphasize continued development of art that sells on consumer products, new relationships to drive business, and the ongoing expansion of retail relationships.
85 Taffy Entertainment

$107 M (private—part of the MoonScoop Group)
Cynthia Money, president, worldwide marketing & consumer products, +1.818.999.0062
Taffy broadened its distribution onto multiple platforms during 2007, including Kabillion in the United States and The Taffy Channel in Europe. Individual successes included "Dive Olly Dive!" and "SamSam" in European markets. "Code Lyoko" was also a major driver in the United States and overseas with the launch of two video games from The Game Factory, a music CD from EMI/Caroline Records, new T-shirts from Headline Entertainment, and a successful QSR in-store promotion with Carl's Jr./Hardee's in the United States and Singapore. Key initiatives for 2008 will include enhancing the Code Lyoko brand with new video games and licensed products, a new consumer products campaign with children's book series Geronimo Stilton, the launch of the award-winning "Growing Up Creepie" on Nickelodeon in Europe and Asia, supported by a comprehensive consumer products campaign; and continued growth from 2007 launches "Dive Olly Dive!," "Mix Master," and "SamSam." New brands for 2008 will include "Hero:108," "Cosmic Quantum Ray," "Lamimila," and "Chloe's Closet."
86 J.G. HOOK GROUP LLC

Est. $100 M (private) Eric King, managing director, +1.917.885.9197
Key sales drivers for J.G. Hook during 2007 included product extensions through its exclusive direct licensing agreement with Redcats USA in shoes, outerwear, accessories, home goods, and men's apparel. The company's major retail channels continue to be the Internet and its drugstore accessory program.
87
Kraft Foods
Est. $100 M (public)
Lori Gould, senior manager, licensing, +1.973.503.4557
Kraft's signature brands led retail sales growth last year, with products that included Oreo ice cream, frozen novelties, cream pies, and yogurt; Jell-O pudding pops; A1 beef jerky; Planters peanut oil; Kool-Aid sneakers and apparel, and lip balms; and Back to Nature yogurt. This year, Kraft will be emphasizing its expansion of existing licensing partners as well as building new licenses in select food categories.
88 The Trump Organization

$100 M (public)
Sara Nemerov, senior director of global licensing, +1.212.836.3242
The Trump Organization encompasses everything from global real estate development and global licensing to sales and marketing property management, golf course development, and entertainment to product licensing and brand development. In addition to his real-estate success, Trump also built quite a licensing empire, which now includes men's suits, super premium vodka, and prime-grade steaks, as well as furniture, lighting, rugs, and beyond. In 2007, he partnered with Staples for an exclusive collection of executive chairs for the home office. New initiatives for 2008 include an art collection to further accent the home.
89 Mark Burnett Productions

$80 M (private)
Sue Guercioni, director of contracts, +1.310.903.5612
Top-rated series "Are You Smarter Than A 5th Grader?" built a full line of merchandise, including some of the hottest products for the 2007 holiday season. The property signed 12 top-tier licensees whose products have received extensive placement at multiple national retailers. In the game category, THQ's "Are You Smarter Than A 5th Grader?" DS game is currently ranked as a top-selling title. Expanding upon the show's continuing success, new licenses are being cultivated in several new categories. Current licensees will be rolling out plenty of new product to support the show and consumers can expect to see innovative co-licensed product with other power players, such as Disney.
90 Granada Ventures

$76 M (public—part of ITV plc)
Mel Beer, head of licensing, +44 (0) 20 7389 8667
Growth will be driven in 2008 and beyond across the property portfolio in the UK, Republic of Ireland, and internationally. Among the initiatives for the coming year, the Numberjacks and Pocoyo preschool brands will continue to be developed in the UK and Republic of Ireland. For Bella Sara, secondary licensees and international licensing agents will be appointed, and GV will increase the Classic Thunderbirds licensing program, targeting the retro market. Growth of the international markets for Pocoyo, Thunderbirds and Bella Sara are all in the cards, as is a licensing program for the company's movie properties, and an expansion of its sports licensing portfolio. Exploitation of new media opportunities, particularly for ITV game shows, is planned. GV also intends to build direct retail relationships in 2008 and is also on the lookout for new third-party acquisitions. The business is being restructured this spring.
91 Beam Global Spirits & Wines Inc.

Est. $76 M (public)
Angela Farrugia, group managing director, The Licensing Company, +1.212.413.0874
Beam Global Spirits & Wine Inc. is the fourth-largest spirits company in the world. The company's brands include Jim Beam, Courvoisier, Maker's Mark, and Sauza, each with its own distinct flavor and lifestyle profile. As Beam's exclusive worldwide agent, TLC's extension strategy for these brands includes an increased focus on the savory food and condiment categories, driven by growing retail success and consumer enthusiasm. Lifestyle categories will include outdoor leisure and dining for that brand expansion, along with development in the B2B arena.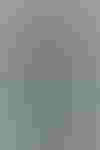 92 World Poker Tour

$75 M (public)
Erica Swanson, director, marketing, WPT Enterprises Inc., +1.323.330.9900; Andrew Topkins, managing director, Brandgenuity LLC, +1.212.925.0730
The WPT's licensing program in 2007 was driven by several brand extensions, including mobile gaming, training camps, scratch-off lottery, and poker accessories. The WPT mobile game from Hands-On Mobile is reportedly the fourth most downloaded mobile. Other key licensees include WPT Bootcamp; MDI, which is running WPT-branded lotteries in more than 15 new states; and U.S. Playing Cards' sales of WPT poker sets in more than 20 countries. Growth in 2008 is expected to come from key international markets in Europe and China, where poker is most popular, and an extension of the brand to cruises. WPT is also partnering with the Amateur Poker League to create a lifestyle apparel program and launching a WPT-branded affinity card.
93 Arm & Hammer

Est. $75 M (public)
Allan Feldman, CEO, LMCA, +1.212.265.7474; Tammy Talerico, licensing director, Church & Dwight, +1.609.279.7334
Arm & Hammer products, which are enhanced with the brand's baking soda, and which also include HVAC air filters, were impacted by intense competition during 2007. However, more positive sales estimates for this year are based on a mix of new retail initiatives, combined with stronger marketing and promotional efforts.
94 The Flavia Company

$68 M (private)
Karen Cahill, president, +1.805.884.9626
Flavia's key programs in 2007 included greeting cards, electronic greeting cards, calendars, planners, journals, home decor, and photo products. During 2008, Flavia is celebrating 50 years of providing "Real Words, Real Feelings" through her words and art. The company will observe this half-century milestone with the debut of Flavia's newest lines at the National Stationery Show in New York this May.
95 Paul Brent

$66 M (private)
Ellen Seay, licensing director, +1.850.785.2684 x14
The Paul Brent brand continued to grow in 2007 with the cooperation of licensed manufacturers and various retailer requests for additional licensed products. Several new manufacturers were added to the expanding list of licensing partners including Brewster Wallcoverings, Jason Products, Mesa International, and Peking Handicraft. The focus for 2008 will be on continuing to expand the brand into the home furnishing market as well as apparel categories. Paul Brent will continue to expand on the image range that he creates to keep in tune with manufacturers' needs and requests as well as the trends that are popular in the marketplace.
96 Kellogg Co.

$65 M (public)
Kathleen Pavlack, senior manager, Brand Central LLC, +1.269.961.2803
Kellogg proved its street smarts last year by launching a line of upscale urban apparel for men and boys with plans to expand into women's, juniors, footwear, and skate accessories. A full range of housewares continues to be strong worldwide in ceramics, melamine, and glassware featuring the Kellogg's vintage library. Finally, Kellogg's had great success with all family merchandise with a variety of role-play products and cooking kits using Kellogg's cereals as key ingredients. This year, Kellogg's continues to expand into new product categories in housewares, apparel, and health and beauty. A fresh new collection of apparel for department stores will drive Kellogg's fashion business in 2008 as well as a full range of bath and body products featuring brands such as Pop Tarts and Keebler. Growing e-commerce sales on KelloggStore.com is an area of focus as Kellogg's partners with its licensees for cross-merchandising displays, promotions, and programs that drive incremental shelf space and sales.
97 Rachael Hale

$65 M (private)
David Todd, CEO, Dissero Brands, +1.649.309.6363
The Rachael Hale brand had continued success in North and South America, Europe, Australia, and New Zealand, with 170 licensees around the globe committed to the brand. Marketers credit the brand's ability to compete with other, high-profile properties to Rachael Hale's "evergreen value." Several new product categories, including apparel and home decor, have been launched in Europe, as well as stationery, partyware, children's books, and gift books in the United States. A complete line of stationery, calendars, and greeting cards were introduced with Hallmark Australia/NZ, as well as a new line of branded chocolates and sleepwear. A new line of back-to-school items was also introduced throughout Central and South America.
98
The Hautman Brothers
Est. $64 M (private)
Marty Segelbaum, president, MHS Licensing, +1.952.544.1377, ext. 202
Wildlife images such as songbirds and woodland babies, with special appeal to women, drove sales growth during 2007. New partnerships in bedding and gift categories also provided strong incremental sales. During 2008, The Hautman Brothers will emphasize new images for existing categories to provide fresh offerings and strengthen retail relationships through exclusivity. New channels such as grocery and drug will also be pursued.
99 Mack Trucks

Est. $60 M (public) Philip Raia, EVP, LMCA, +1.212.265.7474;
Randy DeLillo, manager, corporate stores,
Mack Trucks, +1.610.709.2601
The company is implementing domestic and global initiatives in consumer and business-to-business categories. New initiatives include an expansive apparel line for adults and kids. Footwear sales continue to be strong, and the brand is extending into the Pacific Rim and other international markets. Key lifestyle, extension, and B2B licenses are being negotiated, and additional categories are being sought.
100 Scholastic Media

$50 M (public)
Leslye Schaefer, SVP, marketing and consumer products, +1.212.389.3900
Scholastic Media is expanding its reach this year with a full slate of merchandising and promotional programs for its classic properties. The Goosebumps franchise is back with the launch of new consumer products to coincide with publication of Goosebumps Horrorland. The campaign will include interactive product on multiple platforms, new audio titles, apparel, and Halloween costumes. PBS Kids will air an additional 26 episodes of SM's "WordGirl," and Scholastic Publishing has signed on for WordGirl books. Clifford the Big Red Dog will be featured in new product introductions from Fisher-Price, Mattel, and Jakks Pacific, in addition to apparel deals with Baby Togs and Mighty Fine, new audio books from Scholastic and new music CDs from My Wonder Kids. Dragon, based on the books by Captain Underpants author Dav Pilkey, will see a merchandising program kick off in fall 2008 with plush, backpacks, and pillows from Aurora World Inc. Later this year, SM looks forward to the launch of a program in support of "Turbo Dogs," a new 3-D animated TV series on qubo.
Subscribe and receive the latest news from the industry Article
Join 62,000+ members. Yes, it's completely free.
You May Also Like
---