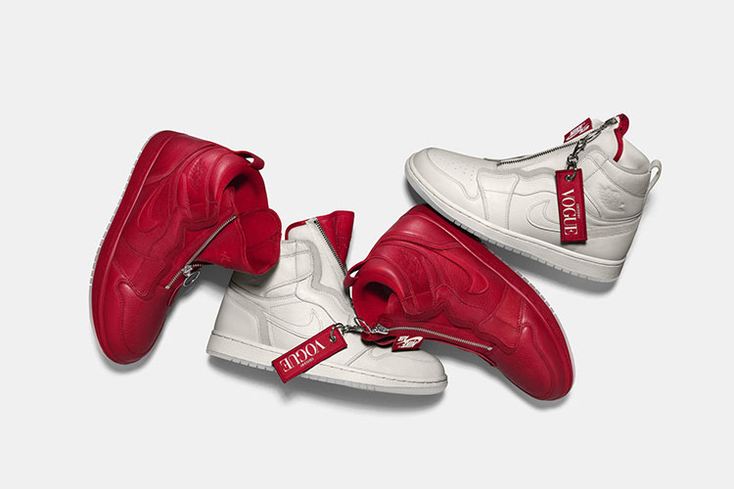 In the last few years, publishers have found new ways to diversify their revenue streams, extend the reach of new content, reinvigorate their archives and form deeper bonds with their readers.
"Given the ubiquity of popular franchises and the way content can spread rapidly across platforms, licensing is one of the hottest areas in publishing to watch," says Kristen McLean, executive director, business development, NPD Books.
Things continue to heat up as publishers across categories turn to live events and activations, consumer products and other activities to continue to build brands. In the last six months alone, Hearst Magazines inked several deals for Cosmopolitan including cosmetic bags by Gina Concepts and furniture by Wayfair; Usborne and Rainbow Designs teamed for the That's Not My...baby range; Immediate Media's Cycling Plus and Bike Radar publications recently joined forces for a range of bikes; and The World of Eric Carle signed five new licensing agreements including deals for confectionery with Bon Bon Buddies, butterfly growing kits from Insect Lore and special occasion cards from Hallmark, which are sold exclusively at Marks & Spencer."
We
really understand what the power of brands means, and it gives us the opportunity to look at brands we own to find connections with audiences outside of traditional marketing," says Susan Bolsover, director, licensing and consumer products, Penguin Ventures. "Licensing is a great way to reach people who think they know a property."
Unlike other consumer product categories, publishers can have a delayed entry into licensing. Many within the industry have believed that consumer product programs could alienate advertisers who, in turn, might pull funding, which could then undermine the core business.
Playboy magazine was one of the first publications to tap into branding and experiences. The infamous Playboy Bunny logo appeared on everything from t-shirts to shot glasses, while its Playboy Clubs offered readers a chance to experience the lifestyle it cataloged in its pages. Some believed that branding distinguished the publication from other men's magazines. Playboy recognized the heart of the modern consumer market–that customers form tribes around lifestyles and look to companies to both inform and reinforce their lifestyles through goods and services.
The phrase "publishing is dead" surged in 2007 when publishers began to see significant declines in revenue. According to the Association of Magazine Media, magazine ad spending by the 50 largest advertisers fell from $6.5 billion in 2016 to $6.1 billion last year, a 6.4 percent drop and a loss of $417.5 million. Among those advertisers, Pfizer cut spending by $85 million for a total of $369 million, while Johnson & Johnson cut spending by $55 million to $240.9 million. L'Oreal and Proctor & Gamble upped spending by $15.7 million and $142 million, respectively, though not enough to make up for the overall loss.
As a result of the increased accessibility of mobile devices and social media, advertisers have diverted funds to Facebook, Google and social media influencers.
According to Women's Wear Daily, an average of 50 magazines with at least a quarterly circulation closed in 2017, despite an overall audience increase for print and digital magazines (1.4 percent) during that period, based on findings from the Association of Magazine Media's 2018/19 Factbook. Women's service and lifestyle readers fell 1 percent, pop culture and entertainment dropped 4 percent, men's fashion and lifestyle fell 3 percent and women's fashion and beauty was flat.
But the market still loves their reading materials.
According to the Pew Institute, 74 percent of Americans have read a book in the last year. Of those books, 67 percent were print. Audiobook readership has also increased from 14 to 18 percent, year-over-year, which points to a larger trend among readers who are growing accustomed to non-traditional forms of reading such as e-books. Retailers have noticed the trend as well. In August, Walmart launched eBooks by Kobo, a digital complement to its in-store book selection.
To combat changing marketplaces and meet consumers where they are, publishers are seeking out deals that allow readers to engage with their titles at every touchpoint.
"Our brands are the ultimate storytellers, and the diversification of our licensing partnerships allows us to tell a more well-rounded story," says Evelyn Kim, executive director, product licensing, Condé Nast. "The objective is to broaden the reach of our brands into the everyday lives of our consumers."
The desire to reach consumers wherever they are in life has proven especially appealing to legacy publishers with robust archives.
This year, Penguin Ventures, the licensing arm of Penguin Random House, marks the 40th anniversary of The Snowman by Raymond Briggs. Key deals include a performance by the Royal Philharmonic Orchestra at The Royal Albert Hall in London; a special celebration of "The Snowman Live" show at The Peacock Theatre in London; a new novel from author Michael Morpurgo that re-imagines the story; infant apparel at JoJo Maman Bebe; a children's audio system from Boxine; bespoke prints from King & McGraw; and more.
Penguin Ventures is also overseeing the 30th anniversary program for Elmer by David McKee, which includes "Elmer and Friends: The Colourful World of David McKee," a touring retrospective of McKee's work; Elmer's Big Art Parades, a series of interactive art trails in association with Wild in Art; as well as clothing and accessories. Elsewhere, the Joester Loria Group is spearheading The Very Hungry Caterpillar program through hemed pop ups and food and beverage deals, among others.
Magazine publishers have tapped into their archives as well. This year, Condé Nast rolled out a broad program for the 125th anniversary of Vogue magazine that included temporary tattoos from Tattly, satin slippers from Del Toro featuring the design from the magazine's April 1918 cover, luxury sleepwear from Splendid, apparel from Hood by Air and more. In addition, the magazine continues to offer prints of its most iconic covers on its e-commerce site.
"We wanted to celebrate this milestone in a major way," says Kim. "In partnership with Vogue, we lined up a year's worth of product collaborations with brands. Vogue was focused on developing a range of products in a variety of categories and price points, maintaining the premium and aspirational quality of the brand. The products ranged from $6.50 to $395. It was a hit."
Publishers with well-established archives have a unique advantage since they do not have to work to acquaint people with a title. Instead, they are able to leverage the emotional connections formed with books and magazines to present the same brands in new ways.
While embracing their past has given publishers a welcomed boost, many remain focused on building their futures digitally.
Web analytics and improved digital infrastructures have given publishers detailed insight into their readers, including their locations and interests. Social media has allowed magazines to promote niche stories and form discussions around specific topics, while gathering responses in real time.
As a result, publishing houses have used their data to curate their licensing endeavors, so that their programs feel organic to the brand and keep the magazine or book in line with reader's lifestyles. Publishers have also been able to use their analytics to court new and established ad partners.
"Licensing has come a long way and now encompasses much more than the traditional brand/manufacturer relationship," says Kim. "Today's retail environment requires more creativity in the way deals are structured and how the partnerships are presented to the consumer."
Recently, Vogue paired with Nike's Jordan Brand for its first line of women's sneakers, beverage company Dirty Lemon for a co-created health drink and a line of fashion from top streetwear brand Off-White, in collaboration with Burton.
"The key has been to understand each of the brands' markets and to develop programs that resonate with that consumer," says Kim. "Under the Self brand, a line of wellness and small fitness products is available at retailers such as Bed Bath & Beyond. Our Glamour Editor's Pick eyewear collection is available at specialty eyewear retailers."
While many publishers are busy courting readers on-the-go, others are interested in penetrating the home.
Meredith's Epicurious recently launched a cookware line; while its Coastal Living brand secured a deal for beach furniture. And Hearst's Esquire released a 50-piece home collection with Fine Furniture Design.
"Epicurious has performed well at retail, and we're seeing it resonate with consumers as a lifestyle brand," says Kim. "It is a destination for passionate home cooks that speaks to them in an authentic and relatable way. The involvement of the brand's editors is evident in the line–from the custom shape of the vessels to the recipe cards and packaging. The success of the line led to expanded distribution the following year, and we've continued on that trajectory."
Subscription boxes have also become a trend. Condé Nast partnered with Birchbox for two limited-edition themed boxes–one celebrated Vogue's anniversary while the other offered products curated around "transformation." Hearst launched a Cosmopolitan box, and Essence created a health and beauty assortment for women of color.
The pursuit of lasting sensory-based connections has also increased the number of live events publishers are marking on their calendars.
Outside of the home, publishers have tuned into the festival and live events trend. Encouraged by social media, festivals and live events have given companies an opportunity to promote their visual assets, to engage readers in sensory experiences beyond the page and to link audiences with people who share their interests.
This year, Condé Nast held its second annual Teen Vogue Summit and its 27th annual Glamour Women of the Year Awards. Real Simple has plans to convert a Brooklyn townhouse into an interactive space that showcases the magazine's decorating and organization tips, as they would appear in visitors' homes.
"One thing to note is that people attending these events are not always people who would have gone to a book festival to connect," says Bolsover. "Consumers like us responding to them outside of a bookstore, where those brands have existed traditionally. Licensing also helps us to reach people who may know about a brand but who may not have been in the right place to see it."
On the digital front, leading content platforms are also keyed into the trend. Bustle launched a festival in Brooklyn, N.Y., while Complex magazine has begun hosting its annual ComplexCon, a three-day event focused on streetwear culture.
Book publishers are no strangers to live events, with Comic-Con, BookExpo America and fan-centered activations for Harry Potter and Lord of the Rings.
"This is also a very interesting category when it comes to crossover and media tie-ins from across entertainment, including film, toys, and gaming," says McLean. "We have seen this category grow for a few years now, and we have no reason to think it's just a flash in the pan."I
n the last five years, book publishers have seen steady gains. According to NPD, print book sales rose 2 percent year-over-year in the first half of 2018, with growth up for adult non-fiction and children's books. Adult non-fiction rose 4 percent with politics, cooking, religion and self-help among the top categories. In 2017, licensed books made up 12 percent of total sales, selling 85 million units. So far this year, 28 percent of children's book sales in the U.S. were licensed. Dr. Seuss and Walt Disney were among the top licensors, while Penguin Random House was the top publisher in the U.S.
While publishers look for opportunities outside of print, entertainment companies and toy brands have turned to publishing to engage fans between product releases. The Pokémon Company International teamed with Moleskine for a limited edition line of notebooks, WowWee and Penguin Random House dealt to create a Fingerlings publishing program and HBO entered into a deal for a "True Blood" cookbook.
"It used to be that book licensing was confined to popular television and film properties, but now there are all kinds of interesting and creative examples of licensed books from a much wider content universe," says McLean.
The Smiley Company has announced a full range of book titles based on the Rubik's brand, which has rolled out throughout the year. The book range is the latest in a licensing program that includes puzzle books, trivia and more across multiple territories including the U.K., France, Norway and Chile, among other territories. Carlton Books, Egmont, Solar, Hemma, Hugo Publishing and The Lagoon Group are on board.
Smiley will also increase its publishing offering with the company's first young adult title, My Life in Smiley!.
Like many other industries, publishing has not been immune to the effects of social media.
Magazine publishers have used the medium to distribute content that may not make it onto the page, offer behind the scenes looks at subjects and more; while book publishers have built fandoms and forged relationships with parenting and lifestyle influencers to promote their titles, a key move for interdependent and self-published authors. Social media has also revived an unexpected medium: poetry.
In April, the NPD reported that the rising popularity of poetry online has driven poetry book sales in the U.S. In 2017, 12 of the top-selling poetry authors were named "Instapoets"–poets with notable followings on social media. In 2017, 47 percent of all poetry books sold were written by the same demographic. In total, the poetry category has grown at an annual rate of 21 percent since 2015.
"Instapoet Rupi Kaur's first collection, 'Milk and Honey' sold more than one million copies last year, making it the best-selling poetry title," says McLean. "While Homer was still the best-selling classical poet, Instapoet star Kaur sold 10 times as many books as Homer in 2017."
While the publishing industry continues to look for new and exciting ways to reach readers, it has made significant gains in the licensed consumer product space.
Readers have diversified the kind of content they consume and the ways in which they consume it. Those leading the charge have developed comprehensive strategies for engaging readers through, toys, experiences, activities and more.
"I can't speak to the publishing business overall but I do think licensing, as a percentage of total business, will only continue to grow as media companies seek alternative revenue streams," concludes Kim.
Subscribe and receive the latest news from the industry.
Join 62,000+ members. Yes, it's completely free.
You May Also Like
Loading..