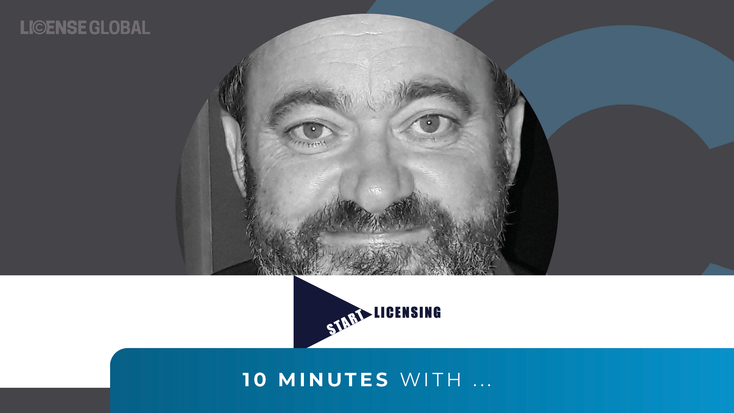 Ian Downes
Start Licensing
License Global: Start Licensing has recently announced it will represent Country Diary by Edith Holden. What can you tell us about the IP, your plans, and why you think it will resonate with consumers from a CP perspective?
Ian Downes:
Country Diary by Edith Holden was and is a publishing success story. When it was originally published, it enjoyed considerable sales success, with the book becoming a best seller, which went on to be an evergreen in publishing terms. In turn, this inspired a very successful licensing program that included a very high-profile range in Marks & Spencer's. It has had an ongoing presence in the market through licensees such as Moonpig, A2V, Portico and Practical Publishing.
Recently the brand owners, Lilytig Licensing, carried out some market research into the brand and concluded that it was a good moment to undertake a design refresh. We are coming into
with new designs and a fresh brand look built on the success that the brand has enjoyed
but informed by the market research carried out. We are in a great position – working with a new contemporary design built on a best-selling brand. We are also starting with momentum behind us – the brand has been very well-curated over the years and has traction in the market already.
We know it resonates with consumers still – Moonpig's range is a great testimony to this – but we also feel that its central themes of a love for nature and an appreciation of the environment are very modern ones that resonate with consumers today. In many ways Edith Holden was a forward thinker and her relationship with the natural world was very prescient. Companies like AV2 have recognized how well the design and illustrations translate to product and it fits well with categories like crafting. The quality and detail of the artwork is exceptional. It lends itself to a variety of product categories and offers something unique to the market.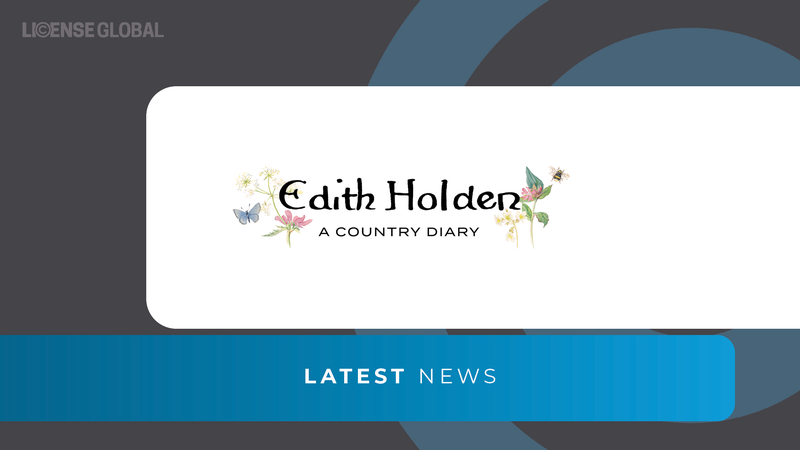 Country Diary by Edith Holden logo, Start Licensing
How can you use licensing to introduce a brand from the 1970s, such as Edith Holden, and introduce it to a modern audience?
I think licensees and retailers are increasingly looking for licensing opportunities that feature brands that they can trust and have a track record of success they can reference. Country Diary by Edith Holden is a brand that has a sales history and comes with a lot of product knowledge. The recent brand refresh has helped position the brand for a modern audience while not losing sight of its heritage. The love and appreciation of the natural world that inspired Edith to paint and draw in the first place are enduring themes and are ones that are as relevant today as they were when she first wrote her diary.
I think consumers also respond well to and respect the quality of the illustrations. They admire Edith's work and her ability to capture nature so beautifully. Part of our role is to find ways that the brand can play a role in today's licensing market. I think
is good at matching licensees and licenses in fresh ways. We are also open to working with new companies, startups and companies who are new to licensing – there is a big pool to fish in out there and I am confident that there are companies who will respond well to this opportunity. That said the existing licensees are doing very well with the brand, which shows it still has a consumer relevance and selling power.
Former "Great British Bake Off" winner, Nadiya Hussain, is continuing to have success in the licensing space, recently announcing a recipe kits and seasonings range with Schwartz. How will you look to build on that success and what is next for the Nadiya Hussain brand?
We are delighted with the new deal with Schwartz
. It is one that has been in development for a while and has a real authenticity to it. Nadiya has worked closely with Schwartz in the development of the range and it reflects her input well. This is a core part of the licensing program we have developed with and for Nadiya. She wants to be "hands on" and to be involved in the licensing process, particularly product development. For example, her cookware range from Prestige benefitted from her development ideas and suggestions – in regard to the weight of the cooking pans and the way that consumers can store them in their kitchen, for instance.
We are keen to add one or two more licensees but equally keen that the companies we work with value Nadiya's input and are looking for a true collaboration. With Schwartz it really is a true partnership and we are working with them on new ideas for range expansion.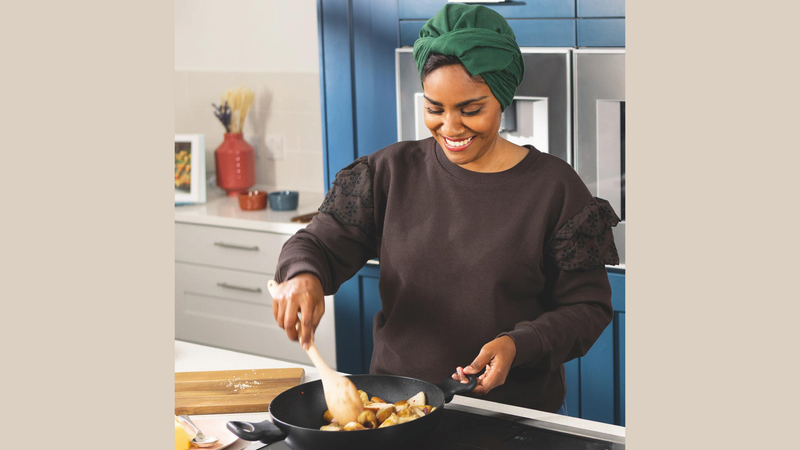 Nadiya Hussain, Start Licensing
What other brands/IP will you be showcasing at Brand Licensing Europe in October?
We work with
on its portfolio, including "
," Shaun the Sheep, Morph and "Chicken Run 2." We also represent
in the U.K. Other brands we represent include Kendra Dandy's Bouffants and Broken Hearts, Spirit of Concorde and Britvic Soft Drinks. We also represent The Ashmolean Museum, which is the University of Oxford's Museum of Art and Archaeology. We also offer consultancy services to IP owners.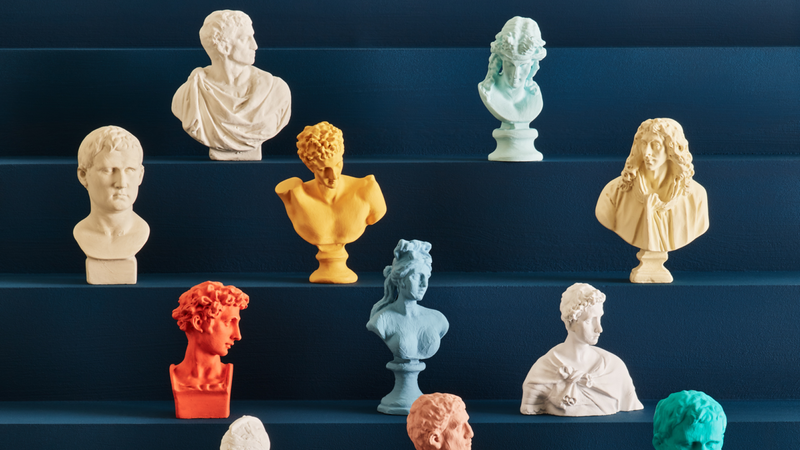 The Treasured Collection from Graphenstone features 16 bespoke paint colors inspired by the Ashmolean's collection, Start Licensing
What is your one top tip for visitors attending BLE?
Be prepared to talk about your company and your products. It really helps exhibitors to know who they are talking to and what your business is about. Given it is a tradeshow environment I am surprised by the number of visitors who pop onto our stand and are then quite reluctant to tell us more about their business. We are keen to talk to people. If we are busy leave a card with a mobile number – we will try to get back to you at BLE but if not, we can follow up afterwards.
What do the next 12-24 months look like for the IP you represent, anything you can share with us?
Across our portfolio, the next 12 to 24 months look very strong. There are lots of positives going on regarding new partnerships, new announcements and activations. Aardman has a great calendar of events in place for 2023 through to 2024 for example, including new film releases, brand partnerships and new design initiatives.
We are fortunate that we have a portfolio of rights that have forward momentum. I am feeling optimistic and hope BLE 2023 will allow us to make some fresh connections to build on the solid foundations we have in place.
Start Licensing Limited will be showcasing properties including Country Diary by Edith Holden, Nadiya Hussain, Aardman, Asterix, Kendra Dandy's Bouffants and Broken Hearts, Spirit of Concorde, Britvic Soft Drinks and The Ashmolean Museum, at 
, Oct. 4-6, ExCeL, London.
Subscribe and receive the latest news from the industry.
Join 62,000+ members. Yes, it's completely free.
You May Also Like
Loading..