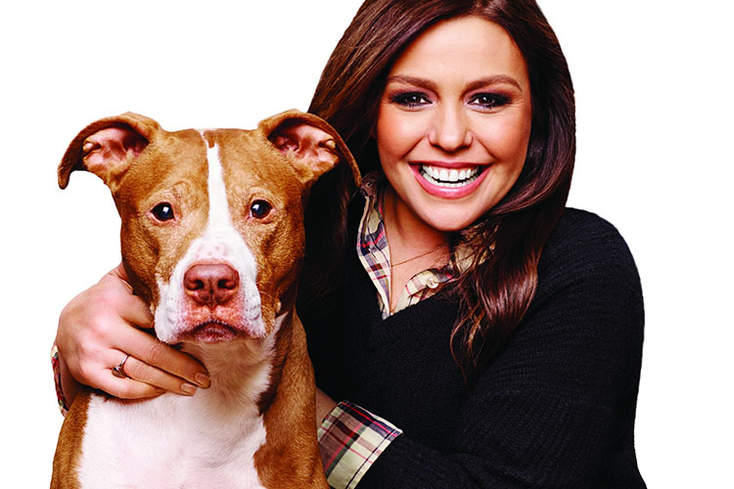 Americans love their pets. According to the American Pet Products Association, there is a pet in 84.6 million homes across the U.S. (That's 68 percent of all households from coast to coast.)
When you're shopping, whether it's online or at a brick-and-mortar, there's a strong chance you're buying something for your pet. And Americans are buying a lot for Fido and Fluffy. In a recent study by the American Pet Products Association, consumers spent $69.51 billion on pet products in 2017, up 4 percent over 2016, which came in at $66.75 billion.
The licensed pet product sector has also grown by leaps and bounds. Last year, the International Licensing Industry Merchandisers' Association reported that one of the fastest growing categories was pet products, with more licensors looking to gain a bigger presence in the sector.
In short, sales are skyrocketing. According to the Packaged Facts report Dog and Cat Toys: U.S. Pet Market Trends and Opportunities, pet toy sales passed $1 billion in the U.S.
in 2016, up from $851 million in 2011.
Not surprisingly, licensors want a part of those sales. A number of brands have extended into the pet aisle, with products ranging from toys to beds, leashes, bowls, pet carriers and even fashion. Major brands, too, such as Dr. Seuss, The Secret Life of Pets, Star Wars and WWE, among many others, have pet licensing deals.
When it comes to a particular pet, most purchases are for man's best friend–dogs. According to Packaged Facts, dogs accounted for 75 percent of pet toy sales in 2016, with cats accounting for the remaining 25 percent. Packaged Facts also found that dog toys continue to see steady growth and are one of the faster growing segments within the pet toy category, an indicator that spending could continue to increase.
The "pets as family" way of life is essential to the pet toy industry's growing presence and the opportunity it presents for licensors. The percentage of households that purchased toys for either cats or dogs has stayed above 53 percent over the past six years; however, there has been a downward shift in the percentage of households that own only cats or only dogs buying toys. For households with both species, toy purchasing has increased from 57 percent in 2011 to 67 percent in 2016.
Online sales of pet products accounted for roughly 9 percent of the pet licensing industry in 2016 with Amazon in the lead, according to Packaged Facts. The report, U.S. Pet Market Focus: The Amazon Pet Food and Supplies Shopper, revealed that pet products are among the fastest-growing online retail categories, reporting a 45 percent growth in the number of adults purchasing pet products via e-commerce in the past three months. This trend is also reflected in Amazon's pet product sales, which were up 40 percent from 2015, says Packaged Facts.
Given this information, there are many new licensing deals with pets in mind.
Sequential Brands Group recently partnered with Design Lab and Fetch for Pets for a new line of pet products under the Martha Stewart brand. The Martha Stewart and Design Lab pet line will feature apparel, bedding, restraints, toys and feeding with plans to expand into travel, special occasion, steps and strollers. The line is currently available on QVC and Amazon. Fetch for Pets will also help produce a line of natural pet grooming solutions, available on Amazon with plans to expand into grooming tools, pet dental care and waste management later in the year.
Ellen DeGeneres and PetSmart have teamed for a line of apparel for pets; while Worldwise designed and developed the Kathy Ireland Loved Ones collection, a line of solution-based home décor-friendly pet products.
And while Christmas is usually the holiday when consumers buy most for pets, Halloween is not that far behind. There are now licensed pet costumes for pets big and small on retail shelves. This year, Rubie's Pet Shop Boutique will have Disney-licensed pet costumes and accessories including Mickey Mouse, Minnie Mouse, Donald Duck and Goofy; Disney Princess pet costumes with wigs for Cinderella, Ariel, Belle, and Snow White; Winnie the Pooh character pet costumes and accessories; Pixar's Toy Story pet costumes and accessories; and pet costumes from the film Disney Tim Burton's Nightmare Before Christmas.
Pet licensing is not just in the apparel or toy industries, either. More licensors are working with pet food companies, which generated more than $250 million in net revenues in 2017, up more than 75 percent from 2016. Rachael Ray has her long-standing pet food line, Nutrish, for cats and dogs, a brand that's stayed on shelves for close to 10 years; and Chewy.com now offers a subscription box filled with food and toys for your cat, dog or puppy. 
Pet health is also a concern for licensors and one they are addressing via branded products. Discovery Communications has a partnership with Meridlife for a line of Animal Planet-branded nutritional supplements for dogs and cats in the U.S. to target specific conditions such hip and joint or skin and coat health. The range of supplements will be sold at grocery, mass and drug retailers in the U.S., as well as online, with a portion of the proceeds going to Animal Planet's national charity campaign R.O.A.R. (Reach Out. Act. Respond.). 
And now pet licensing pitches are being crowdsourced. The Doggy Dental Invention Challenge, launched this month, is a collaboration between Fetch for Pets and Quirky who are asking the public for product submissions for its dog dental care line to be presented to Arm & Hammer. Once a winning product or products is selected, Fetch will work with Quirky to speed up product design and development, and bring the product to market in record time, an estimated six months. Quirky will also logistics and inventor agreements like royalty payments, usually an obstacle for many companies.
Internet-famous animals are also a part of the pet licensing world. Grumpy Cat has turned her popularity into a licensing business, and is the No. 1 pet influencer of 2017, according to Forbes. Grumpy Cat's licensing deals include cat toys from PetSmart, comic books from Dynamite Entertainment and co-branded licensing opportunities with Garfield.
With our pets becoming more a part of the household, there are a number of products in the works created with them in mind. And that is ripe for licensing opportunities. Expect the sector to only grow year after year, much like your loyal friend.
Subscribe and receive the latest news from the industry.
Join 62,000+ members. Yes, it's completely free.
You May Also Like
Loading..