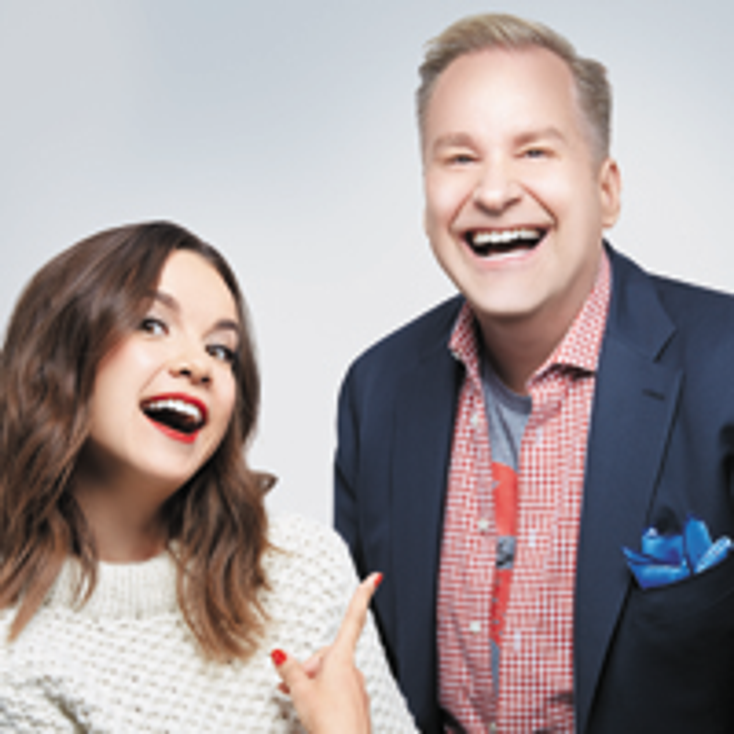 In an incredibly short time, AwesomenessTV was launched by a noted producer, acquired by DreamWorks Animation, formed a brand licensing group and established itself as one of the most interesting and exciting new digital business models focused on unique content and creators, brand development and consumer products.
For many of its traditional TV rivals, retailers and licensors, as well as typical moms and dads, AwesomenessTV is still a little known or understood network, but for its sweet spot fan base of tweens, teens and Millennials, it is the go-to source for hip and trendy on-demand entertainment. And now it is also on track to become a viable new source for brand licensing, events and consumer products worldwide.
The names of its most popular shows such as "IMO," "Make Me Over," "Austin Mahone Takeover,"
"Cheerleaders," "The Jenn and Andrea Show!," "Side Effects" and "Runaways," or its biggest names such as Ingrid Nilsen, Amanda Steele, Josh Leyva and Sawyer Hartman, may not be readily recognizable or familiar to mainstream audiences, but they are major stars in the YouTube universe.
While it is challenging, costly and time-consuming for many traditional TV networks to expand programming, AwesomenessTV has had the benefit of building its network, much heralded content and huge audiences at sheer lightning speed, driven by the vision and leadership of its founder Brian Robbins. Robbins launched the network in June 2012 with $3.5 million and sold it DreamWorks less than 12 months later for $33 million, plus as much as $84 million in additional payouts.
Jim Fielding (top), global head of consumer products and retail, AwesomenessTV, is surrounded by content creators Josh Leyva ("YoMuscleBoii"), Ingrid Nilsen ("Miss Glamorazzi"), Amanda Steele ("MakeUpByMandy24") and Sawyer Hartman.
Jeffrey Katzenberg, chief executive officer of DreamWorks Animation, described AwesomenessTV as "one of the fastest growing content channels on the Internet today." He went on to say: "[DreamWorks Animation's] acquisition of this groundbreaking venture will bring incredible momentum to our digital strategy. Brian Robbins has an extraordinary track record in creating family content both for traditional and new platforms and his expertise in the TV arena will be invaluable as we grow our presence in that space."
"The acquisition speaks to Katzenberg's vision for the future of entertainment, the immense appetite for new kinds of storytelling and the power and reach of YouTube," says Robbins.
This deal exemplified the popularity and potential of online entertainment and set into motion the acquisition of other major multi-channel network entertainment companies–The Walt Disney Company acquired Maker Studios and Otter Media, co-owned by AT&T Inc. and the Chernin Group, acquired Fullscreen. Furthermore, last April, AwesomenessTV acquired a YouTube multi-channel network for itself, Big Frame, for $15 million.
At present, with almost 90,000 channels, 60 million subscribers, more than 1 billion views per month and an audience of 16- to 24-year-olds, it's easy to understand the overall value and potential of AwesomenessTV.
Recognizing the tremendous popularity of its programming, the size of its audience and the synergy and infrastructure of DreamWorks Animation, AwesomenessTV quickly moved into brand licensing last April, when former veteran retail, merchandising and licensing executive Jim Fielding was recruited as global head of consumer products and retail. Fielding has quickly led the charge to establish AwesomenessTV as a major force in brand extensions focusing on original content, talent and creators and global retail development, not only as a licensor, but also as a third-party licensing agency and brand ambassador.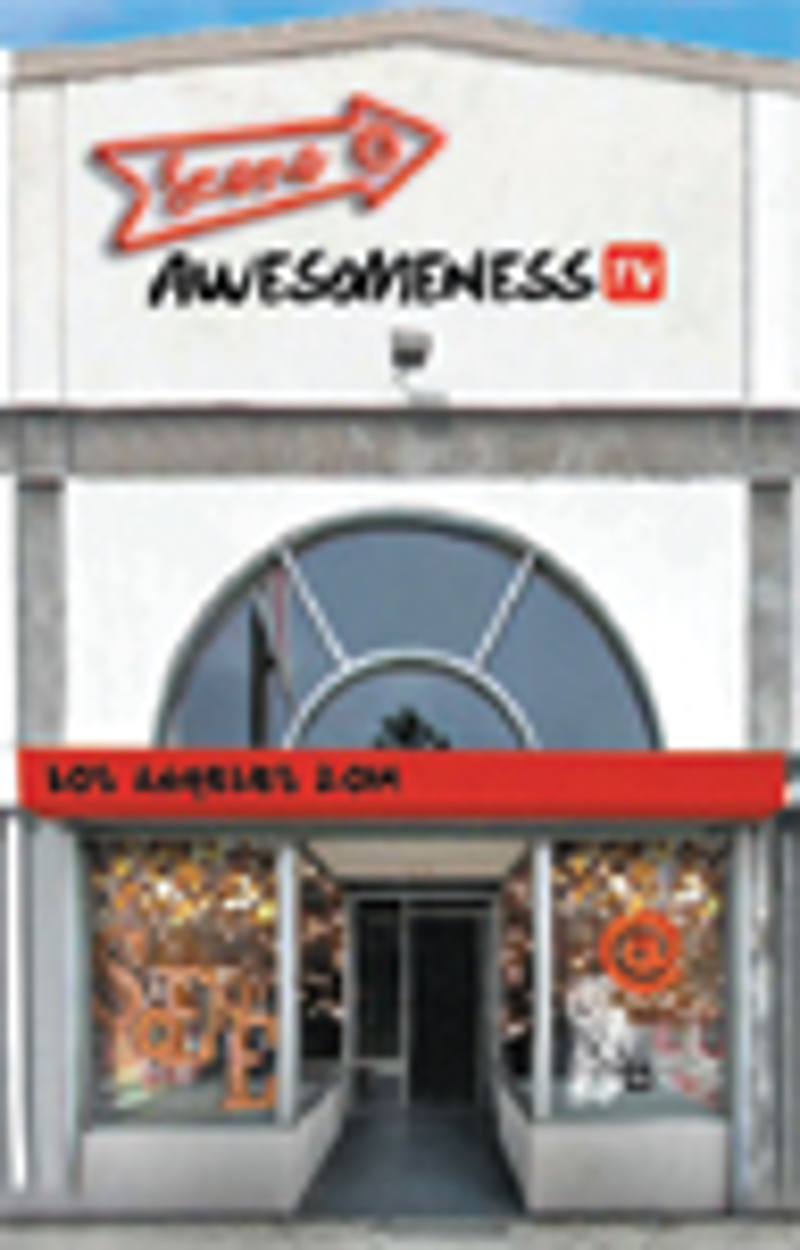 "Fielding is a true visionary in the retail industry, and he brings a unique perspective on our target teen audience," says Robbins.
Since his arrival just eight months ago, the former chief executive officer of Claire's Stores and president of Disney Stores worldwide has been on a fast track for growth, implementing a multitude of initiatives, from the AwesomenessTV brand product line to a pop-up retail store to an exclusive apparel collection at retail.
"I view our company today as a next generation digital media company, as a brand and as a destination for teens and young Millennials globally," says Fielding. "We have a lot of great content, but we don't have time to focus on all of it, so it really comes down to prioritization."
Fielding is representing a diverse portfolio of talent that includes singers, filmmakers, artists, comedians and actors that offer a truly authentic story. He says that AwesomenessTV has already signed 11 different creators exclusively for licensing and merchandising and has met with more than 30 others with hopes of establishing an immediate talent portfolio of between 20 and 25 in order to fully maximize each one individually.
"The product life cycle is very different from traditional film or TV licensing," points out Fielding. "Many of the biggest YouTube stars and creators have already established a longevity over the past 5 to 7 years even though we have just started talking about this sector a lot in the past year or two."
Some of the top creators that AwesomenessTV is working with as a master licensing agent include:
Ingrid Nilsen ("Miss Glamorazzi")–Nilsen started on YouTube in 2009 making lifestyle videos centered on beauty, fashion and healthy food how-to's. Since then, she has amassed 209 million views from more than 3 million subscribers. Nilsen will serve as a judge in an upcoming episode of the reality-competition series "Project Runway: Threads" alongside Christian Siriano, Vanessa Simmons and two

Seventeen Magazine

editors.

Amanda Steele ("MakeUpByMandy24")–Steele is a beauty guru who offers fans how-to tutorials and fashion advice. Her channel has more than 1.8 million subscribers and almost 115 million views. Steel has partnered with AwesomenessTV and stars in the series "Life's S.o. R.a.d."

Josh Leyva ("YoMuscleBoii")–Leyva is known for his two channels, "YoMuscleBoii" and "YoJoshyBoii," which combined have more than 1 million subscribers and nearly 80 million views. His videos feature a variety of characters, punchlines and comedic elements. He also hosted "YoMuscleBoii's Royal Caribbean Adventure," a four-episode reality travel series that ran on AwesomenessTV, that gave teens an inside look at a Royal Caribbean vacation.

Sawyer Hartman–Hartman is a director, actor and YouTuber whose "Thru My Eyes" and collaboration videos have garnered millions of views from his 1.7 million subscribers. Hartman has also written and directed film shorts,

Welcome To Tokyo, Parallax

and

Lost Island

.

Teala Dunn ("Tealaxx2")–Dunn has grown her fan base to more than 500,000 subscribers who look to her for beauty and fashion advice. She has also had leading roles in series such as "Are We There Yet?" and Nickelodeon's "The Wonder Pets" and "The Naked Brothers Band." Additionally, Dunn co-hosted AwesomenessTV's daily talk show "IMO."

Meg DeAngelis ("MayBaby")–With 1.4 million subscribers, DeAngelis offers tips on make-up and fashion. She is also the host of "Makeup Mythbusters."
In addition to the creators, AwesomenessTV has established its own brands based on various categories and communities.
"The power of AwesomenessTV as a brand is important because that helps give us longevity, while content and talent that cycles under the network may change and grow," says Fielding. "It serves as the foundation and allows us to create other brands such as Awesome Fitness, Polished (beauty brand) and Wonderly (crafting brand) based on online communities of like-minded individuals on YouTube, user-generated content and content we have created."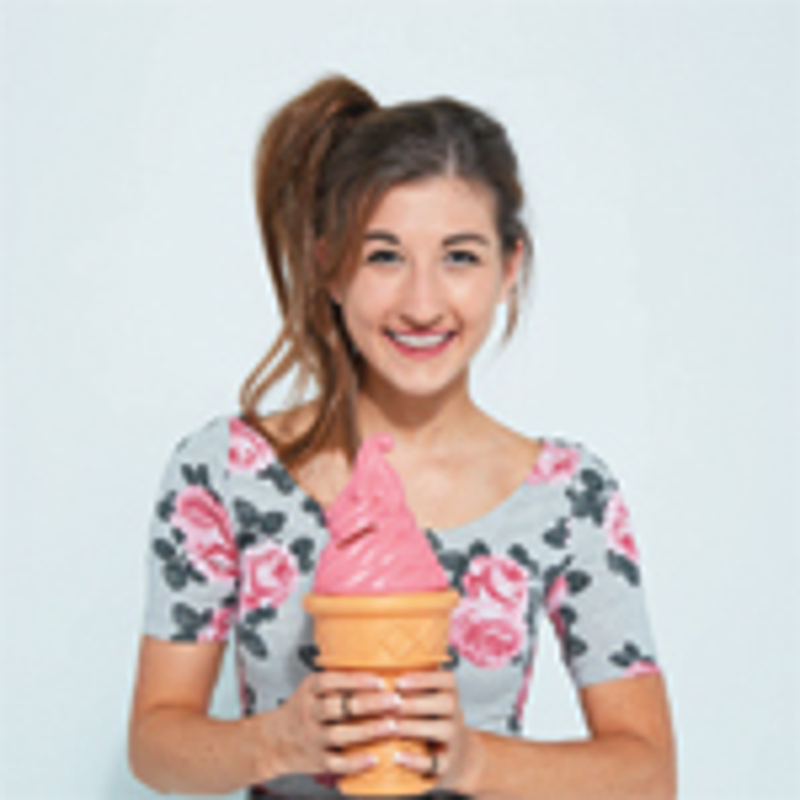 Another segment that offers growth and follows a more traditional entertainment licensing perspective, according to Fielding, is original scripted content such as "Side Effects," which was released last year, and the new comedy movie,
Expelled
, which will have its multi-platform premiere this month.
Expelled
will release in select theaters in New York, Los Angeles and Chicago, Dec. 12, and will then launch online at
, Dec. 16. AwesomenessTV has also partnered with Twentieth Century Fox Home Entertainment to debut the movie on digital HD across all digital stores beginning Dec. 16.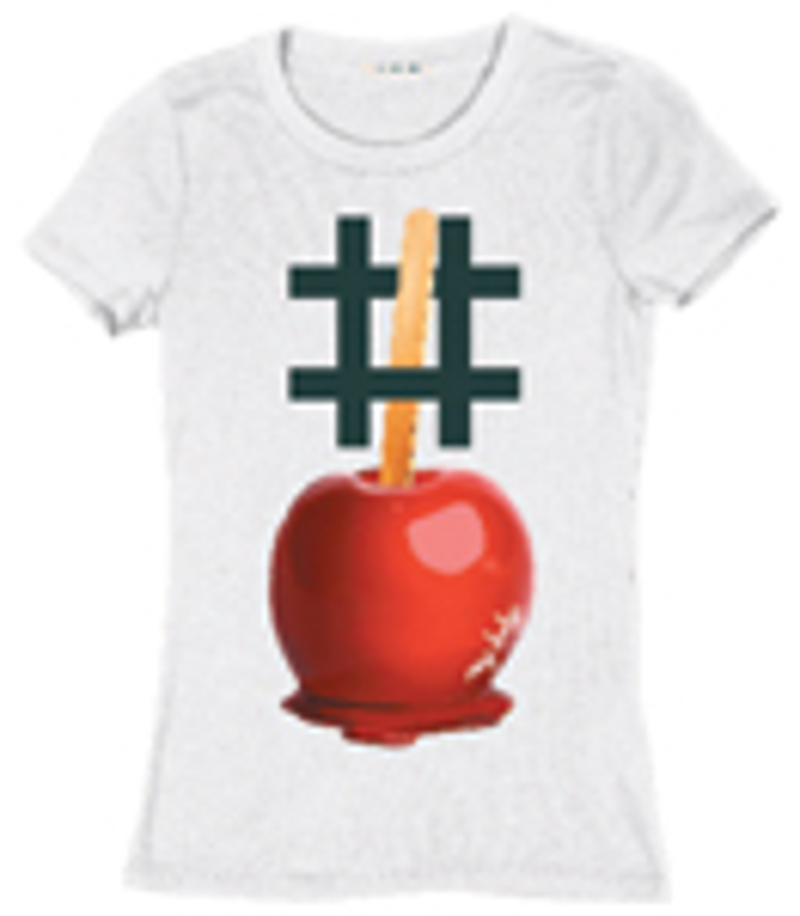 One of Fielding's most interesting initiatives that could have strong growth opportunities in the future is the creation of a pop-up retail store called [email protected], which opened in November on North Fairfax Ave. in Los Angeles, Calif. The 1,000-square-foot store features select products from some of the aforementioned creators and hosts appearances by AwesomenessTV talent, DJs, musicians and various other events.
"Just as short-form content has captivated Gen Z online, we believe that short-form or pop-up retailing will resonate with them offline," says Fielding. "Our goal is to create a physical touchpoint to deepen the relationship with our customers as well as measure brand impact. The pop-up store will be a laboratory in which we will try a lot of different things with products and events that will provide measurable data that we can share. I don't want it to be just a store, but a teen hangout where entertainment, YouTube creators and product all come together."
Fielding says he has already received inquiries from other cities in the U.S. and abroad to open a pop-up store, which will be evaluated for next year depending on the success of the L.A. site.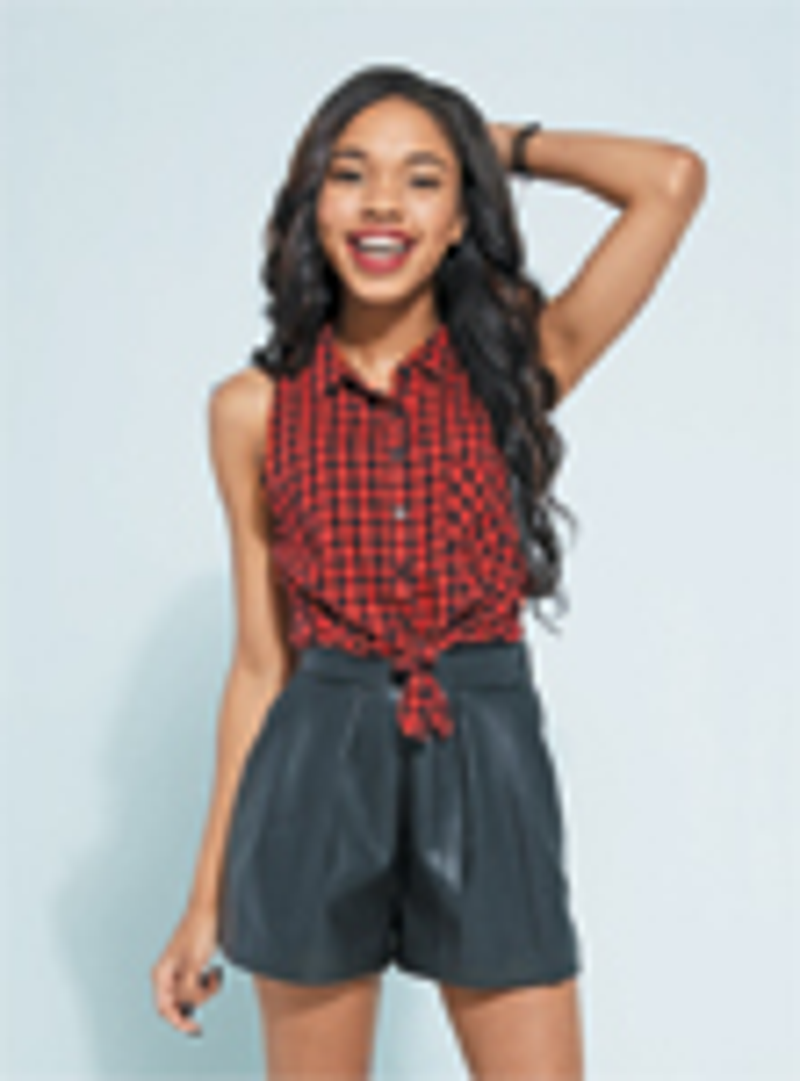 "What hasn't changed is that retailers want uniqueness, exclusivity and differentiation," says Fielding, "AwesomenessTV can create customizable solutions for retailers. We are at the intersection of content, product and marketing, and that intersection of great storytelling, great products, social marketing and activation where we are positioned is the sweet spot. It's at the forefront of where retail is going."
Another segment of growth for AwesomenessTV, according to Fielding, is a joint venture with Universal Music Group, called Awesomeness Music. The first group to launch out of that partership, Cimorelli, is comprised of six sisters ranging in age from 16 to 24. Cimorelli released its first original album last month and signed to a consumer products deal that will hit retail in time for back-to-school 2015.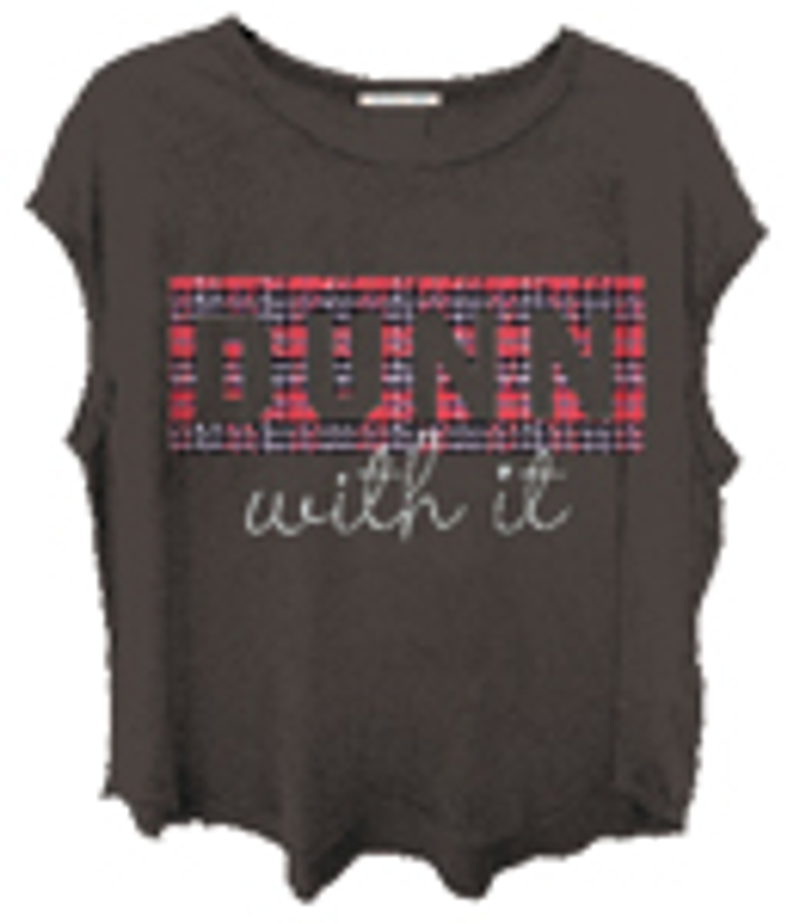 "There is not an absence of ideas or an absence of opportunities. The most important thing is for our team to continue to stay focused on prioritization and try and pace it out–we can't do it all at once," says Fielding. "We have had tremendous support from DreamWorks, from the founders of AwesomenessTV and our brand licensing team of 18 with a combined 100 years experience is in place."
With all the hype that surrounds the multi-channel networks and online content and how it is changing the traditional entertainment model, the potential growth and opportunity in brand licensing is very real, and AwesomenessTV and DreamWorks Animation are now leading the way.
An Awesome Attitude and Authentic Opportunity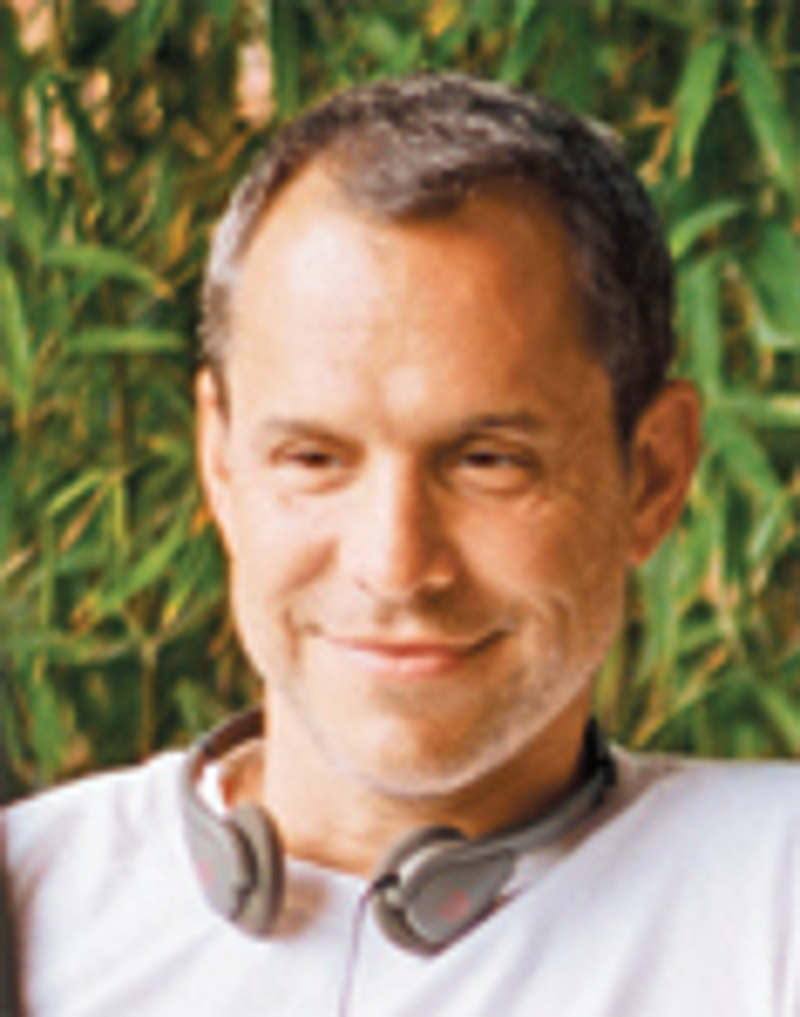 Brian Robbins, founder, AwesomenessTV
As he followed the habits of his two kids, AwesomenessTV founder Brian Robbins quickly realized the old model was changing, and so he launched his multi-channel network in May 2012.
"The goal was to build a brand with AwesomenessTV, and I felt there was an opportunity based on what was happening digitally compared to what happened 30 years ago with the cable TV boom," says Robbins.
"When [DreamWorks'] Jeffrey Katzenberg first called me, he said to me: 'You are focused on the wrong thing. You are missing consumer products. You need to build it inside of your own company and that's the only way it will be authentic.'
"The vision of becoming a full-fledged media company is coming to life," continues Robbins. "I remember when MTV was super hot and you could go into Times Square where they had a little store and buy merchandise, which was coolest thing you could do. We are reliving that now with the same type of vibe and excitement."
According to Robbins, consumer products are a natural extension for AwesomenessTV personalities.
"There are so many opportunities with talent for consumer products," adds Robbins. "The next Martha Stewart or Rachel Ray is coming from this world. We will look back at this again in 12 months and say 'OMG, look at that! Look how big that brand is.' We don't exactly know who it will be, but we will see this happen over and over again."
Read more about:
Subscribe and receive the latest news from the industry.
Join 62,000+ members. Yes, it's completely free.
You May Also Like
Loading..