Stone Newman: Riding High
Stone Newman: Riding High
Genius Brands is fresh off a hit with 2016's "SpacePop" launch and is gearing up to debut two major brands to audiences and retailers around the world.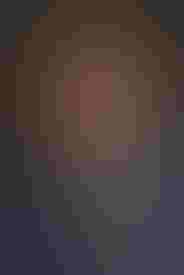 Genius Brands is fresh off a hit with 2016's "SpacePop" launch and is gearing up to debut two major brands to audiences and retailers around the world.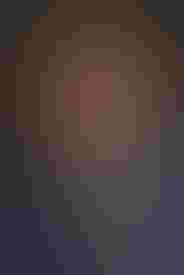 Stone Newman, president, global consumer products, worldwide content sales and marketing, Genius Brands International
Genius Brands International's Stone Newman, president, global consumer products, worldwide content sales and marketing, is not shy about his optimism for the company's portfolio. From the 100 percent digital launch of girls' brand "SpacePop" last year to the new program derived from publishing favorite Llama Llama and the exciting series "Rainbow Rangers," it is clear that GBI is ready to charge into 2017 and Licensing Expo armed with opportunity.
"SpacePop," a big focus for Genius Brands International in 2016, launched in an innovative way last year. Can you detail that launch and how it performed?
"SpacePop" was not only a big focus for the company last year but was its biggest focus. In fact, it has proven to be the biggest and most successful launch in the company's history. We took the position that we were about to start something big, and we delivered. Since the brand's debut at Licensing Expo 2016 less than a year ago, we have had unprecedented traction. We have generated 15 million-plus channel views on our YouTube channel (YouTube.com/SpacePopGirls), have more than 50,000-plus subscribers, and approximately 286,000 hours of watch time. We have proven that you can launch a brand and content with a purely digital strategy. We focused our efforts on YouTube, the home of "SpacePop," utilizing a robust grouping of influencers that we knew would resonate with our target audience, girls, ages 8 to 12. We also had an extremely broad social media footprint with a presence on Musical.ly, PopJam, Facebook and Instagram. We took "SpacePop" to where we knew our audience would be. This included summer-long national promotions with Six Flags and Camplified, an exciting integration with Dippin' Dots and a traditional print and digital media ad campaign across a variety of publications catering to tween girls. This led to achieving a massive audience that ultimately led to strong product sales. Our more than 20 licensees and promotional partners got behind "SpacePop" in 2016, and all were rewarded.
As "SpacePop" continues to establish itself in the U.S., what categories and retailers will we see the brand move into?
We are expanding our retail presence at Claire's with the launch of SpacePop Galactic Goo, a series of putties, slimes, beads, sands and everything oopy, goopy, gross and fun for the hands. We have new retailers coming on board daily including Calendar Club's Go! Retail, Spirit Halloween (our exclusive Halloween costume licensee) and several well-known mass retailers. We launched the brand with 20 licensees across all the major categories we set out to cover, so we are seeing a majority of licensees expand their offerings and product ranges.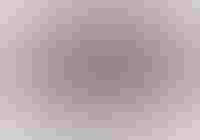 How will "SpacePop" continue to evolve as the brand "grows up?"
The big news is that 2017 will see "SpacePop" go from the small screen to the big screen. Through a national partnership, SpacePop The Movie will make its theatrical debut this fall on 300 to 500 screens. We are also in development on season two of "SpacePop," which will be in a longer format of 11-minute episodes, as well as an expanded digital presence. We have employed a scrappy, grassroots approach to marketing "SpacePop," and I applaud our team at being innovative in the tactics they are employing to reach our target audience. For example, this year "SpacePop" will directly interact with more than 300,000 girls, ages 5 to 12, around the U.S. as the official music sponsor and provider to Pop Warner Cheer & Dance. These girls will cheer, dance and be immersed in the "SpacePop" brand. It will be a total takeover and a great way to market our brand directly to our core audience.
"Llama Llama" is a new animated preschool property for GBI that will premiere on Netflix globally this year. What is the rollout plan for the series by territory?
One of the benefits of a partnership with Netflix is that you achieve a true global launch. We will deliver the series in 19 languages, and it will launch in all markets where Netflix is available simultaneously. That is a very exciting rollout, and we are thrilled for the partnership with Netflix.
What will the CP program look like for "Llama Llama?" What is that timeline?
In specific markets like the U.S. where there is tremendous equity for the Llama Llama brand, from its track record as a New York Times best-selling childrens' book series for the past decade to how the program will be launching now. Currently, we have plush available in the specialty market from licensee Kids Preferred. We also have select licensees on board including Hybrid and Franco Manufacturing, that are focusing on the classic brand, as well as a direct-to-retail program in the works with Calendar Club's Go! Retail. We are planning a more comprehensive program into 2019 around the style of the animated series following the debut on Netflix. We anticipate similar timing in markets outside the U.S. to allow "Llama Llama" to get established from the Netflix exposure.
GBI's new series, "Rainbow Rangers," brings together talent with a storied pedigree. How did that project come together?
One of the strengths at Genius Brands is our ability to work with best-in-class creators. With "SpacePop," we worked music industry legend Ron Fair who created the original music, Han Lee for character designs and Emmy-nominated writer Steve Banks as the creative trust on that brand. For "Rainbow Rangers," we knew that we wanted to work with top-tier creators and were fortunate that we could assemble a dream team: Rob Minkoff (Lion King), who we were already working with on "Llama Llama"; Tim Mansfield who is writing partners with Shane Morris (Frozen) and who grew up with my wife; and Elise Allen ("The Lion Guard"), who was also working on "Llama Llama." As we all have small children and girls who, in their words, "are watching a lot of TV," everyone involved wanted to come into the world of television. When we presented the idea of the first "mission-based action adventure" series for preschool (or "pre-cool") girls, they loved it and immediately signed on board.
What is the big picture plan for "Rainbow Rangers?"
With Mattel's Fisher-Price as the global master toy partner for "Rainbow Rangers," a major U.S. broadcaster on board and other key licensees soon to be announced, is it too bold to say we are creating the next great preschool evergreen that will entertain children for generations? No, I do not think so. It is rare that you have the creative talents of Rob Minkoff, Shane Morris and Elise Allen, paired with the best and brightest out of Mattel and our own shop. The show, the concept and the execution are all going to be amazing–"Ride Rangers, ride!"
Subscribe and receive the latest news from the industry Article
Join 62,000+ members. Yes, it's completely free.
You May Also Like
---