The Rise of Digital Brands
The Rise of Digital Brands
Opportunities in brand extensions exist more so now than ever in the online world. Steven Ekstract breaks down what you should be looking at next.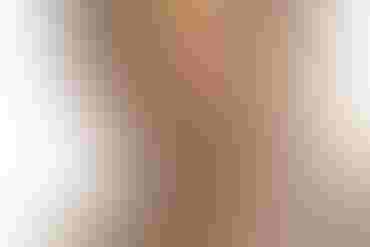 While change is always a constant in the licensing business, we have been experiencing a brand revolution over the last decade that has transformed the consumer brand marketplace from a complacent, stable number of well-known, long-standing and widely-accepted brand names that have been built through the power of traditional advertising, to a brave new world of emerging digital brands that have been nurtured through social media and the Internet's ubiquitous hold on our lives. As a result, the tumult we've seen in the business of licensing and disruption at retail is giving rise to a new, exciting era.
The Power of FAANG
FAANG, an acronym for Facebook, Apple, Amazon, Netflix and Google, represents the fastest-growing, most-recognized and highly-valued digital brands today. Facebook has transformed the way we communicate socially, Apple has revolutionized mobility, Amazon is changing how we shop, Netflix has shifted how we view TV and Google is where we get all our information. From a brand perspective, these companies are no longer just nouns; they have become verbs. They represent actions we take every day.
Don't believe me? Google it.
So then, when a brand is both a noun and a verb, I submit it has a good chance to succeed in licensed brand extensions. But where, one wonders, is the licensing for these brands?
The Buzz Around BuzzFeed
Let's look at BuzzFeed. A 12-years-young social media company, BuzzFeed is an example of an early digital brand adapter that has embraced licensed consumer products. In the two years it has been actively licensing, they have launched 90 SKUs at Walmart under the Tasty brand, and in October, launched 100 SKUs under the Goodful brand at Macy's. BuzzFeed is opening its first retail store in New York City–Camp–which will feature toys, and a plan to open 20 more around the U.S. is in the works for next year. In its short history, BuzzFeed has become one of the most sought-after brand licensors in the largest licensing market in the world. (For more on BuzzFeed, see License Global's August issue cover story.)
Given BuzzFeed's significant success in licensing, imagine the possibilities for Instagram, Twitter, Snapchat, Spotify, YouTube, Twitch, Reddit, Tic Toc (Musical.ly), Uber, Airbnb, WebMD, etc. If it's a digital brand that you see daily, the licensing opportunities are there.
In October, LIMA and the UBM Global Licensing Group hosted an afternoon licensing summit in San Francisco, Calif., that provided digital brand companies with specific examples of licensing success from two successful digital licensors, BuzzFeed and Ubisoft. The purpose of the Summit was to assist digital brands in understanding the power licensed products can have with their audience.
A Digital Revolution in Entertainment
Arguably, entertainment brands represent the lowest-hanging fruit for licensed consumer products, but the digital revolution has changed the way consumers engage with entertainment. From video on-demand to massive multiplayer online gaming, the traditional way in which we consume and engage with entertainment has changed significantly. Just as linear TV has been experiencing a seismic shift due to new technologies in the consumer marketplace, Hollywood studios are too, reacting and almost exclusively looking to create franchises that incorporate multiple films, live events, theme parks and consumer products as a way to create additional revenue streams for their hefty content investments.
This year, the entertainment category that has beneftted most for licensed products is video games. Gamers spend hours dedicated to their game franchises, creating a brand loyalty and demand for physical consumer products that has eclipsed almost all other forms of entertainment. The current feeding frenzy around the license for "Fortnite" proves that from an entertainment licensing perspective, gaming is a hot license. The "Overwatch" franchise from Activision Blizzard is another major licensing juggernaut and has created a revolution in the eSports realm. With these and the other properties that are continually coming to the forefront, you have a recipe for very successful consumer product programs. As a licensee, retailer, agent or brand looking for partners, I urge you to look closely at digital brand opportunities in 2019.
Subscribe and receive the latest news from the industry Article
Join 62,000+ members. Yes, it's completely free.
You May Also Like
---