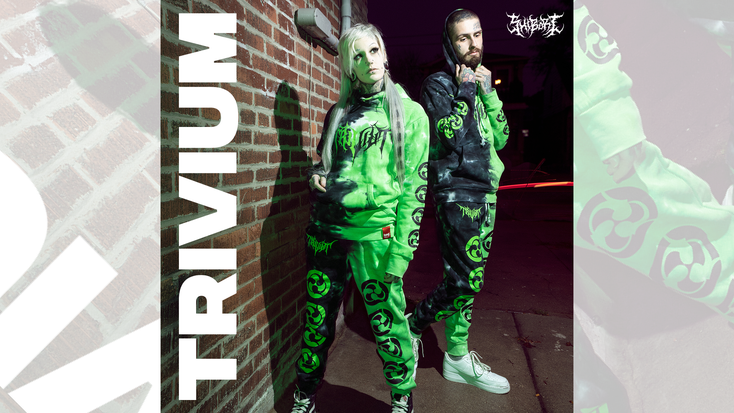 Trivium x Shibori Threads
Warner Music Experiences
While there are fans of sports teams, streaming series and film factions, music fans are built differently. Powered by social media, music fandoms have cutesy names like Swifties, Barbz, Lambs, but if a person shares a not-so-favorable opinion, the fandom responds swiftly and mercilessly. When licensed merchandise is released, the fandom will graciously support the artists with their wallets and help a branded T-shirt become highly coveted in minutes.   
Recent fandoms of pop stars may grab headlines, but there are none like the metal community. Metal fans are international, cross-generational and in every demographic, and they support metal bands that sell out stadiums and are getting their start at small clubs. If you were to conjure up an image of a typical metal fan, you might picture Eddie Munson of "Stranger Things." While metal fans proudly wear the concert tee from a recent show or buy a band patch to add to their battle vest, their aesthetics are much more versatile and sophisticated than those who simply wear a motorcycle jacket and ripped jeans. 
Warner
Music
Experience (WMX), the licensing arm of
, works with several metal bands under its umbrella and recognizes that the fans are the lifeblood of the genre. 
"Metal and merch have a history of going together," says Tonian Ortega, coordinator, brand licensing, WMX. "Fans are already used to and expect to purchase merchandise, whereas for other genres, that may not always be the case." 
One of its metal bands, Trivium, based in Orlando, Fla., released a limited-edition streetwear line with apparel brand, Shibori Threads, and the line quickly sold out. The partnership was a win-win for both the band and brand, as it was an elevated apparel look that aligned with the band's ethos (and logo). 
"That speaks more to like the partners we're bringing in, especially on the licensing side," says Ortega. "Yes, we're here to be a resource on the creative side, but we are giving the partner all the creative autonomy to bring our artists into their world. With Shibori, the dyes are custom handmade. Each one is unique and will come out differently. But, you know, that goes to the vetting process of finding those partners who will have a tasteful look for the band, like they're asked for, instead of recreating what's already been done. We want to put product that is fresh in the market to differentiate from the band concert T-shirt – a brand extension with an elevated retailer."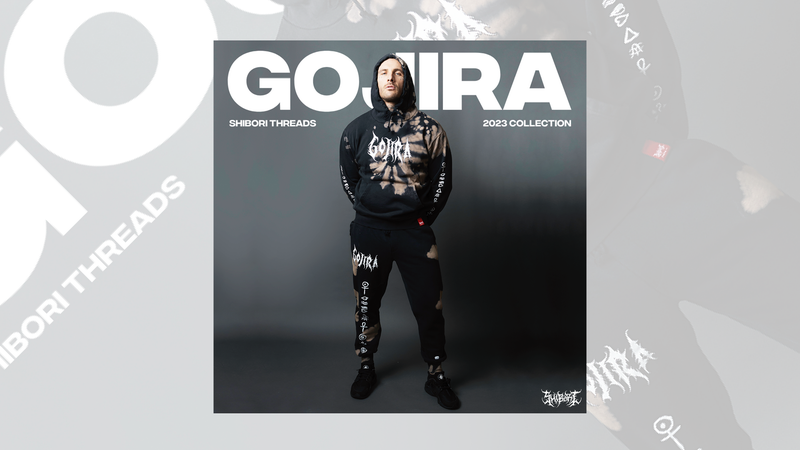 Part of a successful collaboration is promotion. Trivium will share the release on its social media platforms when there is a new merch drop, where their collective following is upwards of upwards of 1 million.
"When Trivium is promoting on their social pages as well, that's when their fans are like, 'OK, this is an authentic collaboration,'" says Ortega. 
History and legacy are important for metal fans, and they will support a brand their favorite band endorses. WMX and Shibori Threads have collaborated again for a merch drop on March 24, this time with metal band, Gojira.  
"Shibori is one the leaders in the like metal streetwear space, so like they already have a history of working with the top metal bands," says Ortega. "So, it was an easy marriage to put those two together." 
Read more about:
Subscribe and receive the latest news from the industry.
Join 62,000+ members. Yes, it's completely free.
You May Also Like
Loading..