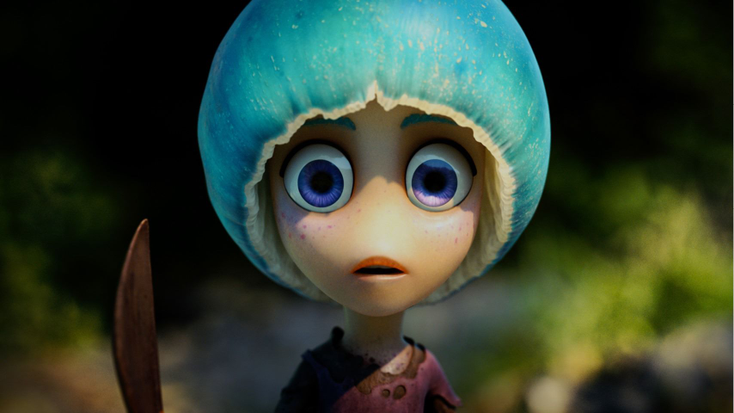 Still from AI One's animated film, "Forest."
AI One
Al One
is a film production company and animation studio. The company uses a variety of techniques, strategies, tools and creative methods to produce genuinely innovative products across many themes, including sustainability, ecology, sci-fi and beyond. Al One begins each production based on the identification of core audiences, research and finally, the development of ideas. 
This approach has positioned Al One as a dynamic production company with a host of film, multimedia, audiovisual and creative professionals. License Global spoke with the Al One team to discuss current and upcoming projects, what sets them apart from other production and animation studios, and how they plan to develop licensing partnerships that take their stories and intellectual properties further.
License Global: The foundation of Al One as a studio and company has proven to be very sturdy and increasingly successful. What led to that and what did you want to achieve with Al One from the onset?
Al One team: Al One, founded in 2011 by Alan Vele, is our paradise for ambitious professionals, technicians and artists. We are more inspired by Enzo Ferrari's factory rather than Pixar, and we feed on vibrations and transform
them into our IPs. 
In other words, the production house from the first day of the foundation has focused on proposing its own quality standard, working with this aim on a daily basis. 
Directors, artists and technicians change, even the types of products, but the quality of each production proposes the values of the Al One brand that we internally call the "magic powder" of the product: social responsibility featuring entertainment, universal themes and a high-tech approach. 
The actual synthesis is "Games for Movies" and "Movies for Games."
We should explore that synthesis further. Would you say that is one way Al One sets itself apart from other film production companies and animation studios?
Al One over the years has developed a unique and distinct voice in the international entertainment market thanks to an extremely cutting-edge property development concept: sustainability featuring entertainment.
Starting from a strategic path of trend topic analysis, in fact, Al One first identifies the interests and trends of the audience in the medium-term future and then invests in the conception and development of the properties to produce artifacts able to intercept the tastes and attention of tomorrow's market. Thus, maximizing the distribution of its products and business/industrial arena.
Universal values of global interest, therefore, are grounded in the future desires of mass audiences with a clear goal: to speak to the whole world indiscriminately, going beyond the biases of age, gender, culture, background and social extraction.
While trend topic analysis, however, ensures a profitable market penetration strategy, it is Al One's entertainment vision that transforms the property into a product of international appeal: universal ideas and values in fact are not used to establish the mentoring relationship with the audience typical of educational products, but rather to inspire higher and nobler principles through the language that every human being understands most: smiles and emotions.
To entertain, engage and excite. Those are the great vocation of Al One's properties, starting from the super friendly and cross-media design of its characters to the dual child-adult reading of its stories, passing through animations of the highest level perfectly in line with the great global entertainment industry. Every aspect of the creative development and production of Al One content is grounded in and tends to be the most bursting fun.
In other words, Edutainment 3.0 is suitable for properties capable of developing editorial, serial, film and video game content, with a focus on merchandising, back-to-school and the production of everyday artifacts that bring joy and awareness to people's lives. In short, a multi-level approach for a multi-level market.
Al One works with established animators and voice talent to develop that "unique and distinct voice," but how did it establish its portfolio of team members? How does Al One develop its talent and search for new creatives to bring animations to life?
Al One was born as a production service company for international entertainment brands in communication campaigns and the launch of their products, producing several and various content for them. Therefore, in its history, there is a long path that has made us develop the ability to search for professionals and artists to involve in single projects. 
Over the years we have formed a very varied international network in terms of skills. We look not only for know-how but people characterized by a passion for excellence focused to bring ideas to life, empathizing and thriving on emotions. 
Al One producers have always carried out the task of observing the market of professionals and artists at the international level, a sort of art buyer. Furthermore, after the production of "TRASH," many professionals of the highest profile began to propose themselves because of our modus operandi. 
The word of mouth has been an organic and winning element for our growth in terms of production potential.
Aside from establishing a quality team of professionals and artists, how is Al One able to transform stories and characters into a universe with motifs and signatures that lend themselves to consumer products?
Al One is working on the development of its 360° properties through the creation and distribution of content dedicated to multiple target audiences and distributed through the main media channels and platforms. 
The strength of the stories and the quality of the productions allow Al One properties to have different levels of interpretation, able to attract and engage different targets. The stories of Al One and their characters will therefore be alive and highly recognizable, and we will continue to develop activities capable of creating and engaging communities of fans and potential consumers. 
The creative ability of Al One is a key variable capable of declining the characters, the environments, and the graphic elements of the productions in different modes and graphic styles so that the potential and appeal of the properties are transferred in a coherent and integrated way to the different product categories. 
Targeted market surveys allow us to identify the winning association of properties and related characters with the targets and product categories to be developed.
Overall, what is the Al One creative process and how does it complement the way teams work with each other?
The creative process begins with the production team in terms of research to predict the trend topics of the years to come, and then we compose guidelines to expose to authors, directors, designers and so on. 
Then, we normally submit the synopsis and the screenplay to the writers. When it comes to animations, we begin to develop the main characters in-house. After a previous control of some key elements, the involvement of the team is crucial, and we like to share day by day the evolution of creativity with all the chiefs of departments.
We work collegially but with a light hierarchy that we use only in case of necessity or opportunity. We believe that our duty as a creative company is to learn as much as we can from other creative professionals and artists we work with. 
So, the complexity is only about the harmonization of several skills and minds. We consistently try to listen to and understand our team in new ways on a daily basis.
Given the complexity of maintaining the harmonization of varying skills and perspectives, how does Al One maintain its caliber of productions while working across different verticals?
For us, there is no best way, but our way of doing our job is certainly efficient, credible, tested and now validated. 
In any case, to try to endow ourselves with constancy, concentration, dreams, but above all lightness and purity of mind, we apply this main rule: "If you work serenely, without having to defend yourself from those around you, you will have much more time to work, producing better results and in less time." 
In simpler terms, we base the culture of team building on a holistic approach that takes energies from the story of creative movements, century by century, to bring this dimension to the industrial approach, not the contrary.
At this point, we've covered your team and have gained some insight into Al One's creative processes. Let's discuss the team's newest property, "TRASH." How will it offer something different to the animation market?
"TRASH" is a property inspired by strong principles of ecology and sustainability. Its Characters are not only simple players in a movie, but inspiring lives, being witnesses, becoming ambassadors for this extraordinary message. 
The original theme dressed by our unique technique of production has been certified, in some way, from the results we reached if the movie had been delivered during Covid-19. Al One is a brand-new production company, totally independent, with which the value for money could be profitable for each stakeholder: licensee and licensor at the same time. 
"TRASH" was released in Italy on October 20, 2020, on more than 330 screens. The international path brings the film all over the world, across 5 continents. The international sales began in Q3 2021, providing the release in the UK (with the film title changed to "The Castaways"), Spain, the Middle East, The Commonwealth of Independent States, Baltic countries and Taiwan. Today we are dealing with sales in France, LATAM and North America and China, among others.
"TRASH" gained a huge festive success with more than 20 official selections and several awards including the following:
Giffoni Film Festival 2021 - School Experience - Best Film

Locarno Film Festival 2021: Locarno Kids

WorldFest-Houston 2021: Independent Theatrical Features - Animated - Silver Remi

Zlin Film Festival 2021: International Competition

Festa del Cinema di Roma 2020: Alice nella città - Opening Event

Festival del Cinema Italiano di Madrid 2020: Largometrajes - Audience Award

Shanghai International Film Festival 2020: SIFF Animation

Cinekid 2020: Out of Competition

Silk Road International Film Festival - Xi'An 2020: Focus on Italy

Golden Bee International Children's Film Festival 2021: Official Selection

Banff World Media Festival 2021: International Competition for Animation Youth

ANIMA - Festival Internacional de Animación de Córdoba 2021: Animaciones en competencia

Indian Cine Film Festival 2021: Best Animation

Rolan Film Festival 2021: Best Long Animation Film

Festival del Cinema Europeo 2021: Mario Verdone Award - Special Mention

Cartoon On The Bay 2021: Animated feature film - Best Director

Bettiah International Film Festival 2021: Best Animation

Fabrique du Cinéma Awards 2021: Nomination for best soundtrack

Monstra Festival 2022: Special Sessions.
With the support of the Ministry of Foreign Affairs, "TRASH" is also a digital and physical exhibition. The physical one was premiered in Lisbon at Museo del Coche, then it moved to Africa, Dakar and Algeria to land in Perth, Australia.
The film "TRASH" was also screened in the following Italian cultural institutes and embassies in the world: Bangkok, Lusaka, Doha, Kuala Lumpur, Pretoria, Algeri, Los Angeles, Mosca, San Paolo, Addis Abeba, Wellington, Toronto, Lisbona, San Francisco, Il Cairo, La Valletta, Oslo, Haifa, Istanbul, Jakarta, Brasilia, Dakar, Ashgabat, Dar Es Salam, Beijing and Hanoi.
Are there any other animations you can discuss? As well as the impact you hope that may bring on the current market.
"Forest" is the second feature animation of a trilogy about the environment, more precisely on deforestation. "Forest" will also be a videogame on all platforms.
We believe that this kind of theme is a long-performance product because we studied, as a first step, the trend topic appointments. 
We created our model of a theme park to bring children and parents to the municipal or simply natural parks to play interactively outside the home with familiar devices such as phones and tablets. In this way, we can help viewers live through nature as part of contemporary life.
Aside from the animation verticals, Al One is working on a lifestyle property called "Afterbirth." How will that film be different from the others Al One has created and what inspired that project?
Only after understanding what "Afterbirth" has in common with the animation verticals of Al One could we explain how it is different: a universal theme, social responsibility and high-tech approaches are all common points we ran with.
The editorial line of Al One changes targets but has in common the themes and the technological approach, but obviously, the animation projects are for families, and the sci-fi movie is for adults and young adults. 
We plan to develop the videogame as well for the other projects, considering that the author and director, Riccardo Boccuzzi, come from the interactive narrative. What inspired "Afterbirth" is the ambition of Al One to sign projects that matter to an international market, using different means, media and targets. 
To be honest, we also feel the importance of giving cinema the ancient centrality in terms of social discussions, paying attention to not judging and trying to give points of discussion to the audience that may simultaneously engage them.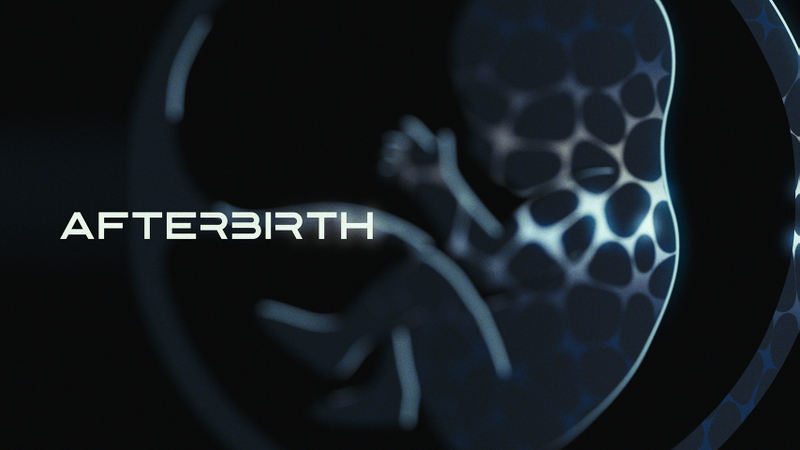 Are there any key trends you follow in terms of engaging viewers and placing your content in the right place?
As we mentioned across a few other points, the key trends behind Al One properties are simple:
Universal themes for international markets (originally Eng or U.S. language).

Multi-layer narratives for children, parents and young adults

Games deriving from cinematic narratives

Projects based on vision and drive
The development of ancillary exploitations is possible for various business opportunities, being open to discussing with any partner who believes in our fresh vision and slate of projects.
We produce quality content with passion and in a very innovative and sustainable way. Our aim and challenge are to maximize the exposure and visibility of our properties, making them interesting and relevant to different target audiences. 
We are working on the development of high-impact distribution models in different markets both for traditional and new channels. Our team is also developing a social media strategy aimed at engaging the desired audiences through dedicated accounts and content. 
Part of that strategy will incorporate evaluating the attendance at live events in different markets dedicated to movies, animation, comics and gaming.
A great way to maximize the exposure and visibility of Al One's properties would be to work with partners. How does the team plan to develop partnerships that take characters and intellectual properties further?
We would like to involve our partners in the development and growth of our properties. We are open to evaluating with them effective and impactful ways to make our IPs alive and significant for our audiences. 
The creative soul of Al One is a tremendous engine ready to express its power in multiple and flexible ways that catch in the right way different business opportunities. This is applicable in terms of licensing projects definition, property extension and the development of content distribution strategies. 
We are strongly convinced this approach will help us and our partners to exploit the potential of our characters fully.
Are there specific types of partners you'd like to work with? What categories are you looking to expand into, if any? 
The players that we consider most consistent are licensees interested in the development of the main product categories and related distribution. We are also interested in evaluating partnerships with promotional or development licensing agencies.
As for the product categories, our interest is very broad, thanks to the variety of properties under development and their potential appeal to different target audiences.
As we mentioned, our properties generated by animation products (e.g. "TRASH" or "Forest") lend themselves to different levels of reading and allow us several categories such as toys, apparel, accessories, school products, consumer electronics and main sub-categories. We consider it equally appealing to use these properties for licensing projects in the food category. For example, working on products for anniversaries, bakeries, tricks, chips and beyond.
Live-action content has a high potential for categories such as fashion, design, lifestyle products, home accessories and consumer electronics.
In addition, at
we will propose our theme park model suitable for all brands seeking to be engaged in projects based on green doing. Our theme park is based on three key elements: man, nature and technology, through our digital assets and characters.
These are obviously just a few examples. We are convinced that the potential of our properties is of absolute interest and that by working with the right partners we can identify specific projects with a high business impact.
You mentioned Brand Licensing Europe (BLE 2022). How is the Al One team currently preparing to attend and what are they bringing to the showcase?
Al One is in a particularly interesting phase of its growth path. It has some very appealing properties and projects at different levels of development. 
At BLE 2022 we are bringing "TRASH" (just released on international distribution), "Forest" (the second feature animation about the environment, precisely about deforestation), "AfterBirth" (a sci-fi movie with a strong international casting attached) and "Slim and Spark the Super Dynamic Duo" (cross-platform video game coming from the assets of "TRASH"). 
Our goal is to tell our stories, show our characters and identify players interested to develop the business together. The challenge we face in participating in BLE is precisely to show the use of our productions, the high-level technological solutions, the ability to produce excellent content in an effective, sustainable way and with the involvement of professionalism, of great knowhow. 
Our stories have an extraordinary narrative plot. The characters are engaging, intriguing and fun. However, what makes us particularly proud is that they are capable of generating true and relevant emotions. 
We plan to show content previews of new projects while trying to show their great potential and involve the right players to accompany us on our adventure.
Before we wrap up, is there any other reason attendees should keep Al One and its IPs in mind when coming to London (BLE) this September?
We are working for the environment by the entertainment, we are also working on green doing for real.
The attendees will meet "TRASH" and Al One anytime they put their waste in a bin. They will have the opportunity to watch the diorama by which we explain our vision for theme parks based on three elements: man, nature and technology at previews at our stand (located at A230). We will show the inside elements behind what we are working towards: universal movies and video games with a very original tech approach. 
Overall, we hope to touch the sensibility of attendees for a brand-new initiative where they can jump on board and do business with us across catchy and trendy topics that year-by-year are growing in terms of awareness and audience attention.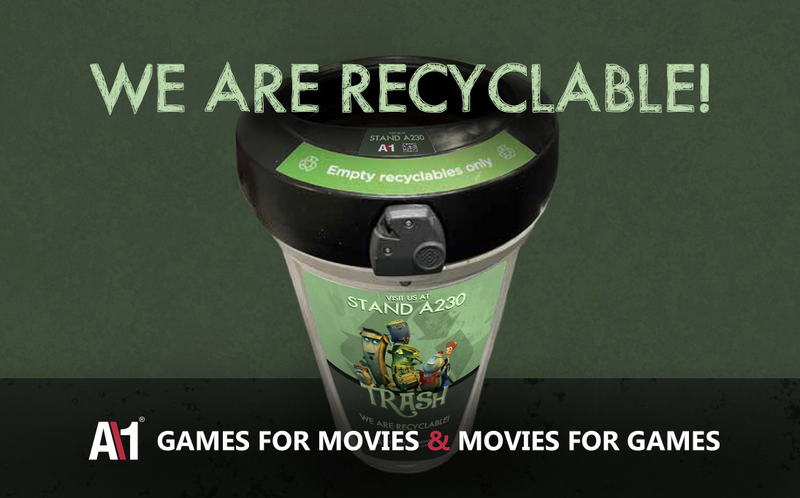 Read more about:
Subscribe and receive the latest news from the industry.
Join 62,000+ members. Yes, it's completely free.
You May Also Like
Loading..