Grêmio Foot-Ball Porto Alegrense and Sport Club Internacional to Open Resorts in Brazil
Grêmio Foot-Ball Porto Alegrense and Sport Club Internacional to Open Resorts in Brazil
Football-themed resorts' openings were facilitated through Fama Licensing.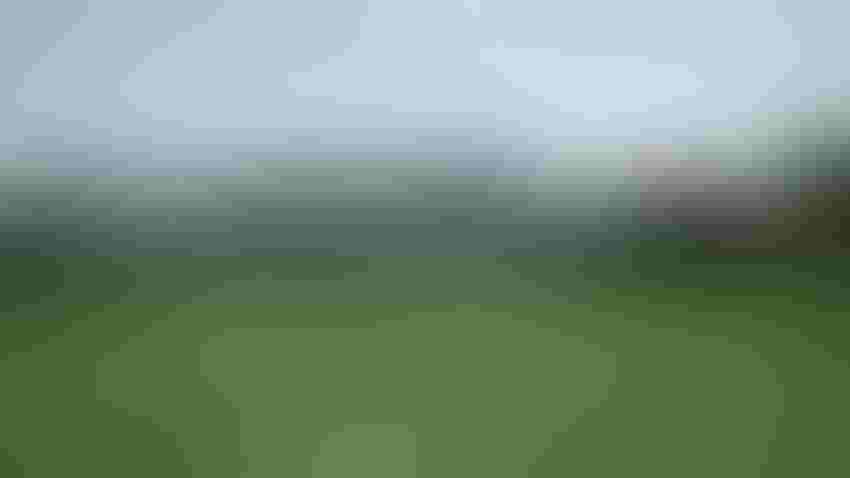 Rendering of a football field at the BR Resorts.
BR Resorts
In collaboration with BR Resorts, Laghetto Hotels and Fama Licensing, Grêmio Foot-Ball Porto Alegrense and Sport Club Internacional, two of the largest soccer teams in Brazil, will open two resorts in 2027. These resorts will provide a dedicated infrastructure for football enthusiasts while offering various leisure activities. Soon, other major clubs from southeast and northeast Brazil will also offer this opportunity to their devoted fans.  
Located in São Francisco de Paula, a town in the Rio Grande do Sul mountains, each resort will feature 461 apartments, a comprehensive family-oriented leisure area, a sports bar and an official football field where fans can put their skills to the test. This pioneering initiative will require an investment of approximately R$ 1 billion by 2027, with construction slated to commence in six months.  
Fabiano Veronezi, chief executive officer, Fama Licensing, has collaborated with the clubs for two years to establish brand licensing agreements for the real estate industry. One distinctive feature of these projects will be the active involvement of the clubs in engaging with guests.  
"We will provide experiences that will amaze even the most devoted fans," says Gustavo Kinzel, partner, chief executive officer, BR Resorts.   
The resort complexes will feature family, premium and suite apartments, with some units offering terraces overlooking the football field. The extensive amenities will include over 10 sports courts, including an official football field, mini-courts, indoor and outdoor futsal courts, beach soccer, table soccer, multi-sport courts, tennis and beach tennis. There will also be playgrounds, children's spaces, restaurants, a gym, approximately 1,000 square meters of indoor and outdoor swimming pools, wellness facilities, coworking spaces, a game room, club store, event area for up to 300 people, club memorial and an Instagrammable sports bar and grandstand, both with a view of the field.  
"In a year where we have focused on strengthening our connection with our fans, providing unique experiences like this, with the launch of a themed resort, assures us that we are also on the right path with innovative initiatives to enhance our brand," says Alberto Guerra, president, Grêmio Foot-Ball Porto Alegrense. "Furthermore, the opportunity to generate new revenues is another important component that should be welcomed in our quest for greater financial stability for the club." 
"We are always looking to offer the best experiences to our supporters, to experience Inter in a way that goes far beyond the pitch," says Alessandro Barcellos, president, Internacional. "We believe that this project can meet everyone's expectations. It will be a vacation home for Internacional fans."  
All apartments will be sold as fractional ownership, allowing each owner to use the apartment for a specified number of weeks each year. They can also sell these weeks in the resort's accommodation system. Owners can also enjoy their property in various ways, lend it to friends and family, or exchange their weeks of use for stays in more than 4,300 hotels across 110 countries through Resorts Condominiums International (RCI), the project's hotel partner. This expands the range of benefits for property owners, offering them a unique investment opportunity.  
"We have observed a significant shift in traveler behavior and preferences, with a growing thirst for new experiences and innovative ways to explore diverse destinations," says Fabiana Leite, director, business development, South America, RCI. "In this dynamic landscape, Laghetto Sports Resorts innovates and introduces something unlike anything we've seen before, raising the industry standard even higher. We are committed to this exciting new development and the challenge of offering travelers a new era of thrilling possibilities."  
Part of the brand licensing contract with the clubs includes participation in property sales, operations and services. 
"It will be one of the largest club football brand licensing contracts ever executed worldwide," says Plinio Ghisleni, partner, Laghetto Hotels.  
Both resorts will proudly display the Laghetto Sports Resorts banner, a brand within the Laghetto Hotels network, which currently boasts 23 hotels and resorts across Brazil.  
"It is a source of great pride to participate in this initiative that bolsters and strengthens our Grêmio and Internacional clubs," adds Ghisleni. "Football plays a significant role in our country's economy, serving as an engine that generates business, jobs and opportunities for the region and, consequently, for all of Brazil."  
Subscribe and receive the latest news from the industry Article
Join 62,000+ members. Yes, it's completely free.
You May Also Like
---