You've Got Male
You've Got Male
]> THERE'S certainly no lack of art properties targeting girls and women. Feminine subjects such as princesses, fairies, and flowers take center stag

]>

THERE'S certainly no lack of art properties targeting girls and women. Feminine subjects such as princesses, fairies, and flowers take center stage and eventually blossom into cosmetic, fashion, and shopping themes for more mature female consumers. But feedback from the floor at Licensing 2006 International and a host of other shows suggests a dearth of art-driven properties for boys and men. "There is a void in the marketplace for a good, clean male property," believes Marty Segelbaum, president of MHS Licensing, who mentions that clients often request artwork specifically for this demographic.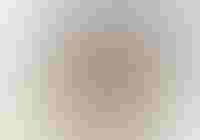 As a result, MHS Licensing now represents Speed Freaks and Hautman Brothers, which present car and wildlife themes for licensing. "Men are becoming more interested in home décor," says Anita Warbinek, manager, marketing and communications, Art In Motion. "They, too, want a say in the décor of family spaces." Here, a look at several artists and agents looking to do some male bonding. Oh My God...ard!
The comical, yet clever artwork of Michael Godard transforms ordinary olives and grapes into amusing characters that appeal to a vast audience, including a large male demographic. Known for the "Dirty Martini" series, which features olive ladies dancing on the stem of a martini glass, Michael Godard Fine Art was established in January '02 and is appropriately based in "Sin City" (a.k.a., Las Vegas, NV). Seems Godard's work resonates with people who like to drink, gamble, and basically have a good time, says Brandon Donofrio, director of sales and licensing, Michael Godard Fine Art. (Somewhat ironically, Godard himself does not drink).
Donofrio notes that the artist did not specifically set out to capture the male market when he first started painting portraits set against blue-sky backgrounds. It wasn't until Godard began painting his notorious olive characters that he finally gained recognition, especially with men. Donofrio notes that Godard is among the best-selling artists for limited-edition prints. His artwork can be found in hundreds of art galleries and fine retail stores through the U.S. and Japan, and has attracted a range of celebrities, including Vince Neil and Ozzy Osbourne.
Godard opened the doors to the first "Oh My Godard" signature art gallery in May '04 in the Shops at the Desert Passage in Las Vegas. Another gallery made its debut last month at another gambling mecca—The Pier at Caesars in Atlantic City, NJ. Located throughout the U.S., locations of the 15 galleries range from Las Vegas to Key West. International locations include Toronto and Vancouver. Four more galleries are expected to open by the end of this year. Prices for Godard's art range from $500 to $120,000.
Inking his first licensing deal in 2004, the artist now has 18 partners for categories including outdoor garden figurines, apparel, barware, mobile technology, 3-D figurines, cigar humidors, poker boxes, nightlights, and magnets. His licensees include Dinamite (apparel and accessories), Evergreen Enterprise Cypress Home (bar accessories), Santa Barbara Ceramics (platters, serving trays, plates, coasters, and drinkware), Petro Enterprises (neon clocks, bar stools, and pub tables), Billiard Wholesale (pool tables and accessories, canapé tents, and high-end poker tables), and Imports D'Italia (humidors, poker sets, pub mirrors, playing cards, and metal signs).
Licensed merchandise is available in every tier of distribution, from mass to specialty, mid-tier, and fine art galleries. Suggested retails range from $5 for magnets to $10,000 for a custom pool table, which will roll out in January '07. Licenses currently being explored include bank checks, paper and party goods, video games, and alcohol marketing and promotions. Donofrio reveals that the company is working on several co-branding agreements with different celebrities and gaming companies.
Boy Crazy
Far from the adult world of Godard is a cute collection of rocket ships, aliens, and outer space themes. These are the recent subjects of choice for artist Pilar Erika Johnson, who refers to herself as "Chief Puff" of PUFFY P, a hip brand that generally targets kids, teens, 'tweens, and women. Recently, the artist began producing artwork that targets boys after hearing parents voice their complaints about the challenges of finding cute, friendly, and hip clothing and room décor for boys. "Girls are much easier to buy for and have more options available in the marketplace," notes Johnson.
Space themes and rock 'n roll imagery are the focus of the Moon Madness and Little TroubleMaker collections, which both launched at Licensing 2006 International. Little TroubleMaker, which is ideal for infants and boys up to age 8, capitalizes on a growing trend among hip celebrities who outfit their children in equally trendy attire. Cute skulls, crossbones, and flaming electric guitars are key design elements in the collection, which rocks out with tattoo-inspired imagery. Moon Madness' intergalactic images are ideal for the younger set (up to age 5). Bubbly rocket ships, adorable aliens, and space gun themes encourage imagination and daydreaming of far-away worlds.
Johnson, who currently represents herself, is exploring several categories, including mobile, room décor, bedding, stationery and paper products, as well as apparel and animated content. As of press time, Johnson had not signed any licensing agreements, but she is in negotiations with several companies she met with at Licensing 2006 International.
Speeding to Retail
Already a hit in the UK through Country Artists Group, Ltd., MHS Licensing's Speed Freaks property capitalizes on Americans' love affair with their automobiles. Inspired by classic muscle cars and hot rods, the Speed Freaks were created by Englander Terry Ross, a self-proclaimed "motor-head" with an obsession for cars and speed.
The racy car images translate well in both three-dimensional and flat formats, and appeal to boys ages 6 through 16, and men ages 17 through 50. Gift products for men are a primary target, followed by apparel and accessories for boys ages 6 to 18. The Speed Freaks property is appropriate for stationery, toys, games, mobile content, auto accessories, and home décor. Says Michael Coyne, president of gift licensee Coynes & Company, "Speed Freaks continues to be strong in the UK, and the success of our January launch in the U.S. demonstrates that the property will be successful in this market."
Licensed products currently include resin replicas, mugs, and key chains, which are available at 500 gift doors in the U.S. Suggested retails for the resin replicas range from $40 to $50.
Spinning away from the car theme is MHS Licensing's wildlife works by Hautman Brothers, which targets men who enjoy outdoor activities such as hunting and fishing. Launched 10 years ago, the property has successfully built a licensing program that embraces wildlife themes, including deer, ducks, wolves, and moose.
More than 45 licenses have been signed to date—from furniture to home décor, bed, bath, gifts, stationery, and checks. Product is available in all channels of distribution, including gift, mid-tier, mass, and catalogs. Suggested retails range from $2.99 for key chains to $250 for rugs. Mobile content, apparel, and additional furniture categories are being explored.
Child's Play
From juvenile collections to those for adult audiences such as car, casino, and jazz themes, Art In Motion offers a variety of works geared to men and boys. "In our 'Lounge' series, we have a 'Decorative Casino Card' series by Angela Staehling and a 'Contemporary' series by Jane Bellows," reveals Warbinek, who mentions that Fabrice de Villeneuve created a vintage car collection, which includes "Monaco 1928," while Marco Fabiano shakes it up with a "Martini" series.
In July 2006, Art In Motion launched two collections for children: a lighthearted series entitled, "Playful Fish," by Robbin Rawlings, and a vintage-inspired series that includes "C is for car" by Catherine Richards.
Adds Warbinek, "Children, in particular, are becoming engaged in decorating. Having beautiful art collections available for young children makes it easy for parents to help the youngest family decorators choose items that enhance the home through beautiful design." Art In Motion's images are ideal for products ranging from stationery and bath accessories to decorative home products and textiles.
Subscribe and receive the latest news from the industry Article
Join 62,000+ members. Yes, it's completely free.
You May Also Like
---