A Wealth of Opportunities
A Wealth of Opportunities
Introducing a new brand to the marketplace is never easy and always comes with risks, but the Walt Disney Co. is confident its new Disney Junior block on the Disney Channel will provide fertile ground for programmers and lice

Introducing a new brand to the marketplace is never easy and always comes with risks, but the Walt Disney Co. is confident its new Disney Junior block on the Disney Channel will provide fertile ground for programmers and licensees for years to come.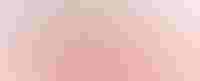 Disney Junior debuted Feb. 14 and now occupies a space that once belonged to Playhouse Disney, a Disney Channel staple for more than a decade. The block launched with a new series called "Jake and the Never Land Pirates" and still features popular programs like "Mickey Mouse Clubhouse," "Special Agent Oso" and "Handy Manny" that have been Playhouse Disney favorites for years.
"Disney Junior differentiates itself by placing a focus on story and character, the hallmarks of Disney since its inception," says Carolina Lightcap, president of Disney Channels Worldwide. "We will showcase classic Disney characters in new ways and we are equally committed to creating new original characters we hope will become classics in the future."
Disney Consumer Products has high hopes that products based on "Jake and the Never Land Pirates," a show that features Captain Hook and a band of kid pirates led by Jake, and an upcoming series featuring Minnie Mouse will be a big part of its lineup for years to come.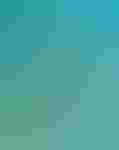 "'Jake and the Never Land Pirates' has already become one of the top-rated shows on the Disney Channel," says Lisa Avent, vice president and general manager of Global Television Franchise Development for DCP. "It has the legacy of the Disney Pirates brand behind it along with a great play pattern for kids."
Disney is developing a broad licensing program for the show anchored by toys from master toy licensee Fisher-Price. "Jake and the Never Land Pirates" is also the first show designed for the expanded Disney Junior target demographic, which is geared for children aged 2-to-7 and their families, compared to Playhouse Disney's 2-to-5-year-old demo.
"The programs are going to feature the same themes and things kids have always loved about Disney but they'll skew a little older," says Avent. "That will give us a great opportunity to expand into new product areas and reach consumers we weren't reaching before."
As an example, Avent says DCP is planning to launch a wider range of toys for "Jake and the Never Land Pirates."
"You'll see a greater variety of role play games and merchandise, since we'll be catering to some older kids," she says.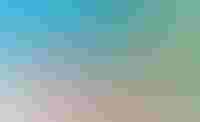 Disney Junior will also add a new series based on Minnie Mouse called "Minnie Bow-Toons," in which Minnie runs a shop that sells only bows and bow-ties. That series, which is based on a show that first ran on "Mickey Mouse Clubhouse," will debut this year and be followed in 2012 by a full-length series called "Minnie's Bow-tique Hotel." In that series, Minnie will play everything from caterer to designer as she runs a hotel where familiar guests such as the Hippo from Fantasia check in.
"It's all about fashion and coming of age and has great girl themes," says Avent.
As always, toys will provide the foundation for licensing programs for new and existing Disney Junior shows and Disney sees the new block–which will become a stand-alone network in 2012–as a great opportunity to grab market share in the preschool category.
"Our big push for 2012 is going to be built around Minnie, Mickey and Jake," says Chris Heatherly, vice president of Disney Toys. "We already have traction in the market with Minnie and Mickey, and Jake is going to be a huge hit for us."
New products for "Jake and the Never Land Pirates" will focus on play sets, action figures and role-play games and will start rolling out in fall of 2012.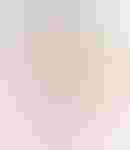 Heatherly says new product for "Minnie Bow-Toons" and "Minnie's Bow-tique Hotel" will build on an existing Minnie program launched in 2010 that features apparel and toys. The shows will allow Disney to create a merchandise program tailored to preschool girls.
"Minnie can do all the girly things that girls love and she's incredibly iconic," says Heatherly. "We already have an existing Minnie toy line and it's just going to get bigger with the new show."
Disney will also continue to release new Mickey Mouse products for the preschool crowd. Disney Toys had a big hit in 2010 with Dance Star Mickey, an interactive plush, and will follow-up with the launch of Rock Star Mickey in September 2011. Disney also plans to launch a line of Space Mickey toys, which will be based on episodes from "Mickey Mouse Clubhouse" set in outer space.
Heatherly says the launch of Disney Junior and the new programs provides a golden opportunity to re-energize a category that has been slumping industry-wide at retail.
"Preschool has been a tough market the past few years and merchants like Walmart and Target have been cutting back," says Heatherly. "Part of the problem is that a lot of the products coming out are gender neutral but don't have the strong play themes that appeal to girls and boys."
He expects Minnie Mouse products and their strong girl appeal to fill the niche especially well.
"When you look at the market, there really aren't any strong, preschool girl brands other than Dora so this is a great opportunity for Minnie."
In 2012, Disney Junior will debut as a basic cable and satellite channel in the U.S. with 24-hour programming. (Though Disney Junior will retain its block on the Disney Channel.) Giving Disney Junior its own place on the TV remote will put it on even terms with other preschool networks and provide Disney with more room to grow.
"It's exciting because it makes us more competitive with the other networks and provides additional space for developing original content, which is always great for us," says Avent.
Subscribe and receive the latest news from the industry Article
Join 62,000+ members. Yes, it's completely free.
You May Also Like
---