Think Global, Act Global
Think Global, Act Global
Global Brands Group claims to be one of the world's premier product licensing, brand management, and retail development partners—quite a statement. But it is a difficult one to refute when GBG is looking at licensi


Global Brands Group claims to be one of the world's premier product licensing, brand management, and retail development partners—quite a statement. But it is a difficult one to refute when GBG is looking at licensing revenues equivalent to retail sales of $400 million for 2007, achieved in fewer than five years.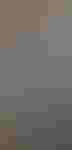 The business has made such a huge mark on the industry that it was named as License! Global's best agency of the year for 2007.
Opening in September 2003 with the mission to become a truly global business, today GBG has 14 international offices, more than 100 people on the team and a client list covering sports, lifestyle, and entertainment brands. Clients include Fifa, PGA Tour, the FA and FIBA, Evisu, and Marco Pierre White, plus Disney, Marvel, and Warner Bros. By the end of 2007, its global aspirations had been fulfilled with substantial deals signed in South Africa, Europe, Asia, North America, South America, and Australia—tripling its revenue from 2006.
Highlights of the year include signing the first Fifa store, which opened at Singapore's new Changi Airport Terminal 3 in January. PGA Tour stores are also in the cards for a rollout this year. The buildup to the Fifa World Cup, which takes place in South Africa in 2010, has already started.
Co-chairman and co-founder Jonathan Sieff says, "The basic philosophy behind Global Brands is twofold. To create a global business for world-class brands, and to offer those brands the ability to be developed and commercialized with a partner—which is how we see ourselves—to give them the exposure that they deserve at retail."
Sieff has worked in licensing and brand management for 20 years, starting out selling licensed heat-sensitive Hypercolor T-shirts in the late 1980s. He is the J in PJ Smoothies—the brand was named after him and his then-partner—and he put together the David Beckham-inspired boyswear program DB07, which ran in Marks & Spencer from 2002 until last year.
He founded Global Brands with David St. George, whose background is in fund management. "David saw the branding and licensing model and got very excited about that. At the time there weren't really any truly global businesses, in our opinion. If you were a brand looking to have global exposure it was very difficult to find one group that could develop your products and work with retailers and manufacturers and wholesalers and distributors in China, Japan, Australia, Southeast Asia, South Africa, Europe, and America. You'd have to go through a hopscotch of people. It's still a problem today," Sieff says.
One of the key aspects of GBG is the focus it puts on product and in-store design. Sieff—who is separately managing director of licensed product design business Watermelon—explains: "Brands come to us looking for a company that can develop their brand and develop their brand identity outside of their core competence. Hence, we spend a lot of money and effort on the creative side of the business."
He adds, "The two most important things in this business are innovation and a strong focus on the end consumer. I think in building any brand you have to get those two right. You have to start by understanding who the consumer is and where they shop. In order to build something that is going to be successful for the long term, the creative process is absolutely key and that is an area we have recognized and on which we have focused a lot of energy."
Retailers are a key part of the process for GBG—not surprisingly, as Sieff is part of the Marks & Spencer dynasty—and projects start with an understanding of what retailers want from product.
"To be successful in this industry you have to create longevity, and the only way to create longevity is by understanding retailers and their requirements," he says. "You have to be flexible because what you sell in Germany will not necessarily sell in Japan."
That licensed product, packaging, and pricing are right should be the base requirement, Sieff maintains. From there he sees the role of GBG as enabling retailers to create a point of difference in an increasingly competitive market.
"I'm a great believer that retailers are looking for ways of making themselves more exclusive," he says. "They don't want to be out on their own, but they want to find something within a product range or within a brand that gives them some kind of exclusivity.
"We aim to provide retailers with bespoke opportunities with well-known brands that they can capitalize on in conjunction with marketing and promotion—taking for granted that the product is right as well. You have to work closely with both the brands and retailers to really understand their businesses, and to be able to give them the exposure that they deserve at retail."
This stance leads naturally toward an increasing number of direct-to-retail deals. "Retailers want to have more control and ownership of how product looks and feels in the store, and the way to do that is to work with them on an exclusive basis."
A key plank of the GBG strategy is to roll out stores—and online stores—for its clients, largely with retail partners. First on the list was the debut Fifa store concept at Changi airport, which was developed and will be rolled out in partnership with international travel retail operator Nuance Watsons—hence, initially the airport locations.
With the Fifa World Cup in South Africa in 2010 on the horizon, Sieff sees enormous potential for the brand and the stores. "The press and the razzamatazz and the awareness that has already been created in South Africa have been extraordinary. It's a hugely exciting opportunity."
GBG is also working with Nuance on PGA Tour stores, with the first likely to open in China by mid-2008, to be swiftly followed by other international locations.
GBG's headquarters is in Singapore where it enjoys favorable tax status as well as proximity to both the major producing countries and significant emerging markets. "The Asian economies are thriving with entrepreneurs as well as mature businesses," says Sieff. "From a manufacturing standpoint, it's very exciting, from a consumer standpoint, it's very exciting, so from a retailing standpoint, it's very exciting. It's the new world and it gives us the ability to be local to it."
He adds: "Singapore has become a hub for intellectual property, so it's a very favorable jurisdiction to base a business like ours."
The other hubs are also strategically located in London, Los Angeles, and Dubai, each headed up by a member of the senior team that comprises Sieff, St. George, Mark Matheny, who is co-chief executive and co-chairman, and Gary Schoenfeld, co-chief executive and president.
Around them GBG has built a team of what Sieff describes as the "best in the business" from sports, clothing, and consumer products brands, from retailers, and from movie studios. "These guys are the best of the best in their category and we are continually building a team of people that you could put in front of anybody and they would be impressed. This business is not about the senior partners, but the team of people that we have and the way that they can work together developing things."
For a business with such wide aspirations, the brand line up is very tight with just 15 names. "Any portfolio of rights has got to be across the sports, entertainment, and fashion categories, but we are focused on quality, premium branding opportunities, and working with partners who want to develop their brands on a global basis. But we are very particular," Sieff says.
"For example, Fifa is clearly the dominant international brand for football in the world. It's the best brand with the best opportunities in sport today and we're fortunate to have those rights. On the other hand we have the antipathy of sport in Evisu, but it is also a global name with more potential."
GBG considers itself to be more than a licensing agency. "We like to think of ourselves as a brand developer, taking a brand and creating something different. We invest very heavily in projects. For many licensing agents, the motive is to find a licensee as quickly as possible. What we're trying to do is bring an element of integrity to the business. It's about longevity, it's about creating equity value in the brands that we're working with over a long period of time."
He adds, "Sure we are financially motivated—but it's about the annuity, and developing the brand in other categories that it hasn't traditionally been in over many years. It is not about doing something overnight."
Sieff maintains that one of the issues for the industry is the "short-termism" that pervades each link in the chain. "Agents and licensees are granted rights for as little as a year or 18 months, and you can't do justice to any brand in that amount of time. So they just go out and sell. The problem is that few things are successful the first time. You have to tweak it, change it, you have to develop it, and you have to add to it. And that's what we try to do."
With 2008 predicted to be a tough year, Sieff is philosophical. "Because we are a global business, we have some protection. What happens in the United States doesn't necessarily happen in Asia. The England team is out of the European Football championship, that's not good for the UK, but Italy and France have qualified—so that's very good. It's never 100 percent across all the markets; there are always peaks and troughs. But when you have good brands, good design, good creativity, and good proposals for retailers, they are interested. It comes back to exclusive opportunities. That's what separates some retailers from the rest of the pack, and that's what they'll put their marketing dollars behind, especially when times are tough."
If GBG is not about tomorrow or next month, where does Sieff think the business will be in 10 years' time?
"We would like to be in the position where we are not only representing great brands, but also owning great brands. There's no reason why we couldn't acquire brands, add value, and distribute them. We want to be known as the best in class across multiple categories. What's stopping us from becoming the LVMH of the mid market, with a global network and a reputation that precedes us?"
What's stopping it, indeed?
Subscribe and receive the latest news from the industry Article
Join 62,000+ members. Yes, it's completely free.
You May Also Like
---