The Influentials 2022
The Influentials 2022
License Global's annual feature, "The Influentials," honors nine individuals who have driven change, made an impact and changed the business of brand licensing.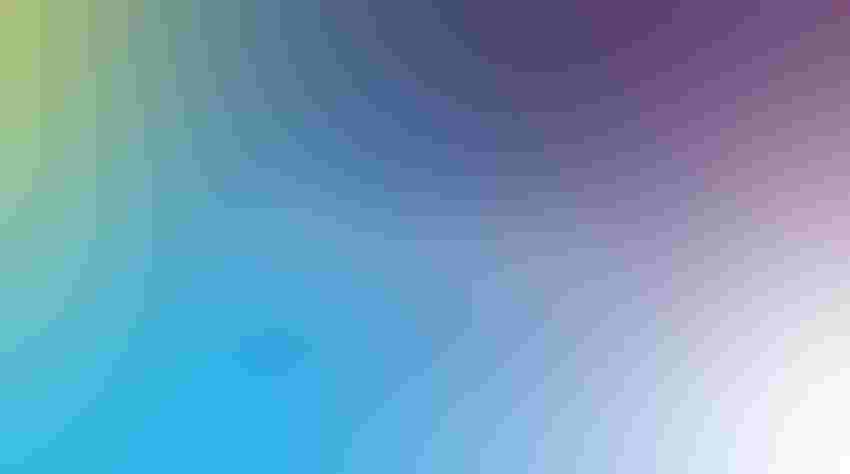 The Influentials logo.
At a Glance
The winners of License Global's Influentials report announced, with nine categories highlighting the biggest in licensing.
License Global's "The Influentials" was built to spotlight the most prolific disruptors, strategists, change makers and industry stalwarts. Since its founding in 2017, it has done just that. Some of our core alumni are still, to this day, making an impact. Based on nominations from peers in the industry, License Global has created nine categories to honor those in the business to chart the journey of licensing through its most powerful asset, the people.
As the saying goes, "There can be only one." The License Global team narrowed down the numerous nominations into a list of winners who, across their careers and, more specifically, in 2022, have stood out of the crowd and driven forward best practices, elevated the industry and acted as a guiding voice for both progression and education. It is with pride that License Global can now reveal its winners for "The Influentials" to close a year filled with challenge by recognizing those who inspired us all.
The Innovator
Derek Rippe, director, toys, Bark
Elisha Gordon, chief operating officer, Jay Franco & Sons
Eliza Kapitan, creative director/director, product development, brands, Accutime Watch
Mike Dunn, founder, co-president and chief brand officer, Octane5
The Change Maker
Anita Castellar, chief executive officer, FanGirl Licensing
Eric Morse, senior vice president, content partnerships, general manager, global licensing, Redbubble
Hyram Yarbro, chief executive officer, Skincare by Hyram
Madia Willis, co-founder, chief executive officer, Black Paper Party
Michael Almeida, vice president, business development,The Joester Loria Group
The Collaborator
Dolly Ahluwalia, senior vice president, licensing and innovation, Funko
Jason Kletzky, founder, president, Collaborations Licensing
Joan Carrera López, head, retail and licensing, AC Milan
Justin Paquin, executive producer/promoter, Paquin Entertainment
The Disruptor
Alex Locke, co-founder, managing member, Bored of Directors
Ashley Mady, president, consumer products, Zigazoo
Jenn Nuccio, head, global brand licensing, Rock the Bells
Warren Schorr, senior vice president business development, global licensing and experiences, Crayola
The Newcomer
Bri Kesser, senior licensing manager, Brand Central
Jade Perry, junior brand manager, CAA Brand Management
Jennifer Sacco, licensing manager, Accutime Watch
Nicolas Manzo, associate director, IMG/Endeavor
The Expert
Casey Collins, head, licensed consumer products and business development, Hasbro
Julie Newman, founder, chief executive officer and Ilana Wilensky, president, Jewel Branding & Licensing
Raj Malik, chief executive officer, Bioworld
Stu Seltzer, founder, chief executive officer, Seltzer Licensing Group
The Brand Builder
Anna Songco Adamian, vice president, consumer products, Crunchyroll
Danielle Marder, vice president, consumer products, Jazwares
Jasen Wright, vice president and head, North America, Wildbrain CPLG
Molly Robbins, senior vice president, global licensing and business development, U.S. Polo Assn.
The Influencer
Enrique Uribe, founder, chief executive officer, Disliz.com
Gary Pope, co-founder, chief executive officer, Kids Industries
Genna Rosenberg, chief executive officer, GennComm
Jeremy Padawer, chief brand officer, Jazwares
Sharon Weisman, chief experience officer, Powerstation Studios
The License Global Influential of 2022
Allison Ames, president, chief executive officer, Beanstalk
Matthieu Battini, EMEA account and business development director, Global Licensing Group, Informa
Steven Heller, founder, president, The Brand Liaison
Simon Philips, managing director, global consumer products, Moonbug Entertainment
The Innovator
Definition: An individual who has played a vital role in industry advancements across sustainable processes, manufacturing or product design.
Winner: Mike Dunn, Octane5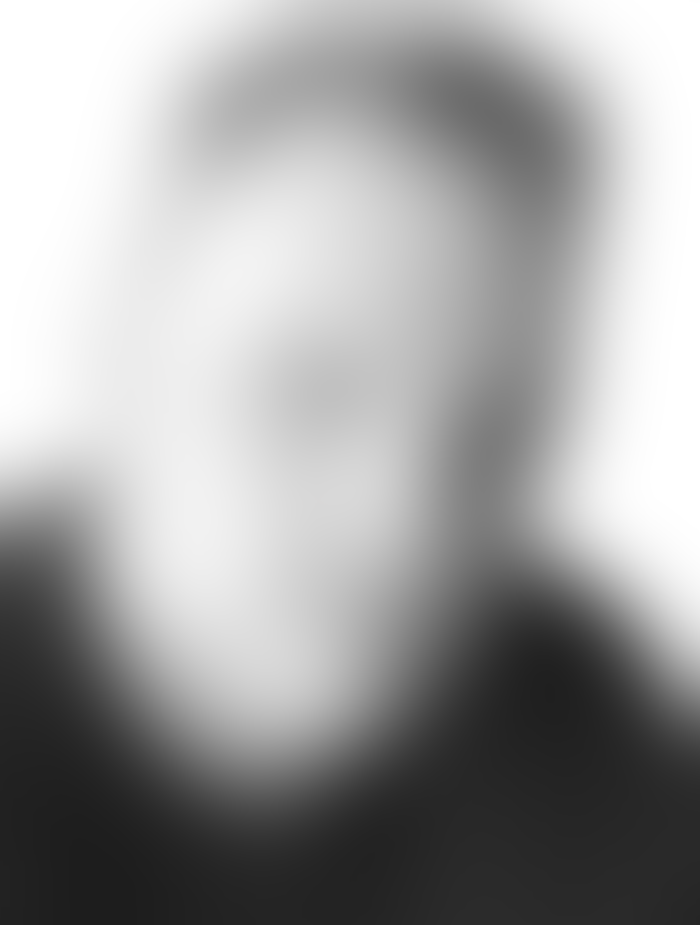 As the founder, co-president and chief brand officer, Dunn's vision for Octane5 of taking the traditional, internal role of licensing to new heights through digital innovation has marked a new era for the business process of the brand collaboration, licensing and partnership industry.
License Global: How would you describe your daily approach to innovation and how does it define what you do at Octane5?
Mike Dunn: For me, innovation is the by-product of a desire for continuous improvement and not remaining still. The creative process that goes into any innovation is what truly drives me. I don't wake up each day to be innovative per se. I wake up saying, how I can I solve a problem that no one else has? How can I improve upon what we currently do? Most people resist change. Change is something that excites me. If we are changing, it is because we have found a better way to do things. I am fortunate that over my career, we have been able to develop many "firsts" in the market and then continue that progress for decades.
Why is it important to inspire innovation in your team by leading the way?
It is cliché, but you have to walk the walk. Paying lip service to innovation lacks any real tangible results. Ultimately it does not inspire your people. In order to energize your team and inspire them to get out of bed and work hard, they have to see results. They have to see what being part of an innovative organization can do to create a sense of pride and accomplishment in their efforts. Knowing you have made a difference is fundamental to your ultimate gratification.
The Change Maker
Definition: An individual who has contributed to advancements or created validated internal programs or product programs that promote and bring permanent change in diversity and inclusion.
Winner: Anita Castellar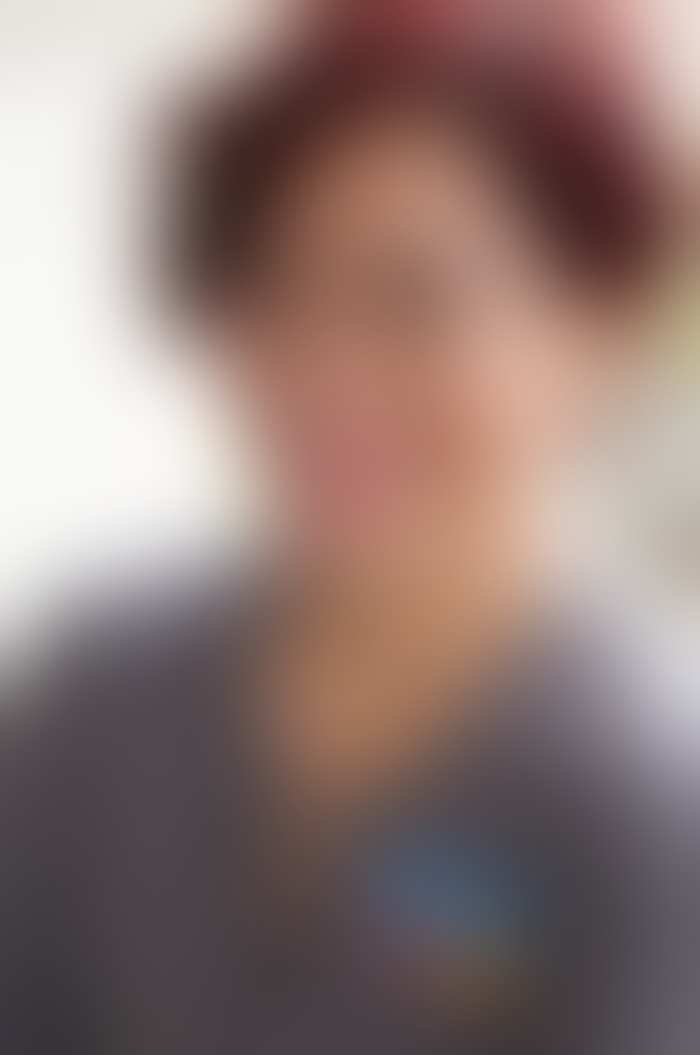 An individual who was closely linked to the Star Wars brand for many years, not to mention creating the first "Build Your Own Lightsaber" experience, Castellar has spent her career building awareness around diverse brands, recruiting more consumers from across the globe into the fan-driven consumer base and celebrating inclusive storytelling.
License Global: Why is driving authentic, tangible change in the brand and licensing industry so important?
Anita Castellar: The world is changing, and our industry needs to change with it. Not only are the consumers we target with our products and promotions more diverse than at any other time in history, but the workforce is as well. Licensing revenue will only continue to grow if we can consistently recruit more consumers into the business model of purchasing licensed goods, but the brands and goods we offer must reflect the consumers and their values.
How can the industry follow suit and elevate minority voices, increase accessibility and/or drive inclusivity for all?
There are three areas that companies within the industry can include diversity, equality and inclusion, thinking into the daily routines of the business that are beyond the simple celebration of the month – people, products and brands. First, actively scout and hire diverse talent throughout the organization that reflects today's diverse consumers. There are amazing careers within the licensing industry and creating accessibility to these careers might require some to get creative with their hiring practices. Paid college internships and apprenticeship programs are a few places to start if an organization is looking to innovate in hiring practices. Secondly, with the right people in decision making positions, it's easier to avoid making costly blunders in the marketplace by launching products that are not authentic and not innovative.
The Disruptor
Definition: An individual who has inspired the licensing community to adopt a new way of business or school of thought.
Winner: Warren Schorr, Crayola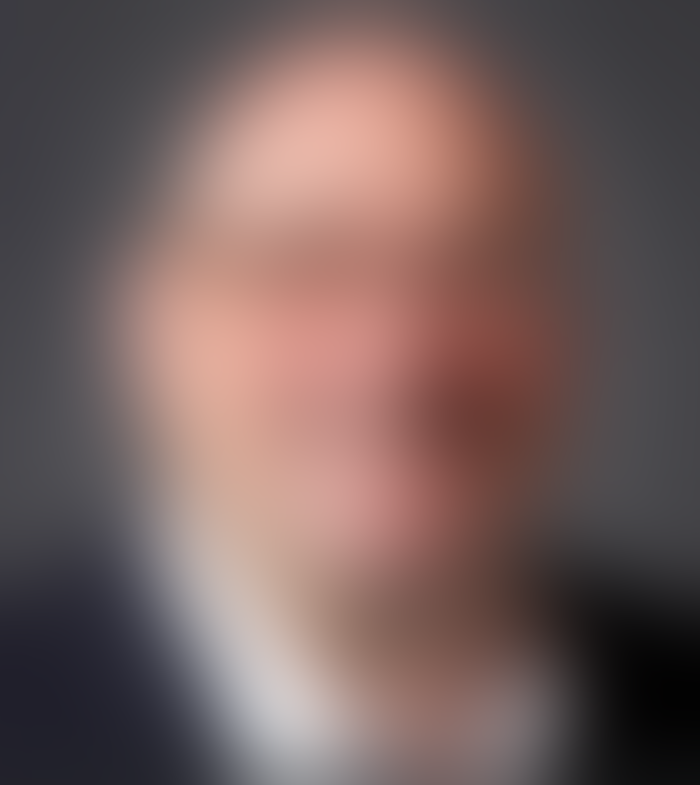 Warren Schorr joined Crayola in 2010 and helped changed its licensing from an agency-led licensed business to an internally stewarded methodology. For Schorr, the goal was to extend the Crayola brand authentically, moving its business to thinking bigger and bolder across all categories but particularly in the area of location-based entertainment.
License Global: How does it feel to receive the accolade of "disruptor?"
Warren Schorr: It's certainly humbling. I am just so fortunate to work for a company that embraces change. This corporate environment allows us to test new innovation and try out new ideas. Everyone at Crayola participates in creating that change, ultimately with the goal of helping parents and teachers raise creatively alive children.
What needs to happen for the industry to disrupt and make a change on a grand scale?
Ideas disrupt, tech disrupts, models disrupt – but to enable disruption it takes a shared vision and groups of people who embrace evolution and growth. We are all part of an industry that is inherently creative, full of visionaries and disruptors, and most importantly collaborative. Disruption in licensing never happens in a vacuum. It's always as a partnership with a licensee, a retailer, a co-lab or promotional partner. What makes this industry so powerful is how we collaborate. The industry continuously finds new areas of growth because we work together to make it happen.
The Collaborator
Definition: An individual who has developed an exceptional brand collaboration and/or cross-category product collaboration.
Winner: Dolly Ahluwalia, Funko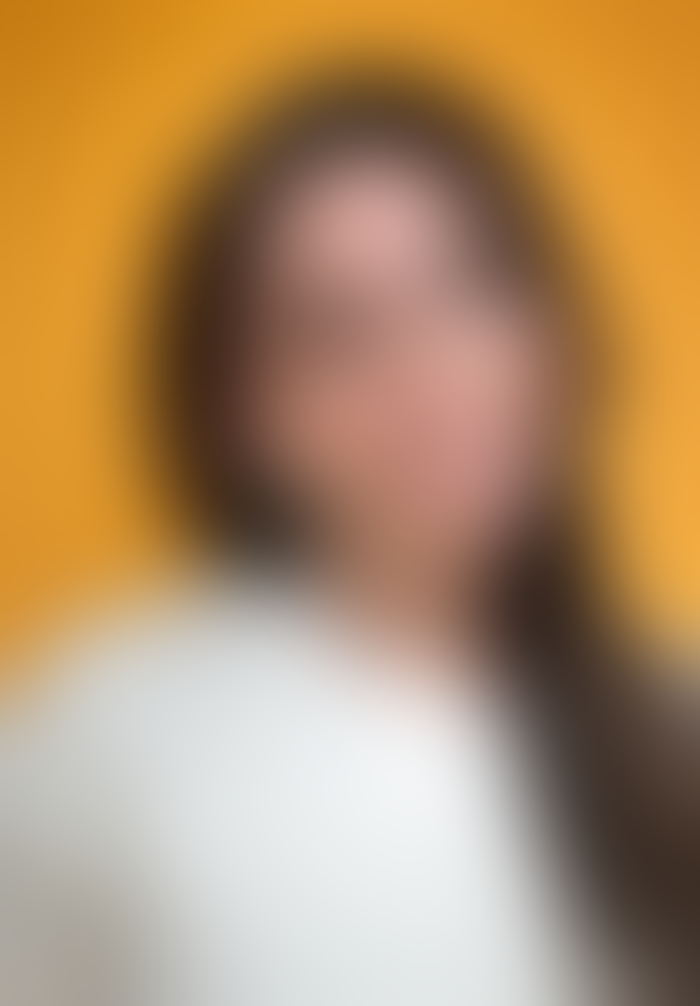 As senior vice president, licensing, Funko, Dolly Ahluwalia has been involved in countless licensing deals. However, Ahluwalia was also a key part of getting Grogu to the Macy's Thanksgiving Day parade, which was no small feat. She worked with teams at Macy's and Lucasfilm for close to a year to make sure that the Funko Pop! Grogu was a part of the parade.
License Global: How is working with brands across different categories a vital strategy for growth?
Dolly Ahluwalia: At Funko, we pride ourselves on having something for everyone, which extends far beyond our wide assortment of Pop! Figures. From "Star Wars" to Iron Maiden and everything in between, Funko is at the forefront of creating products for people who love pop culture. With Loungefly and, recently, Mondo, we can continue being at the forefront of creating products for people who love pop culture.
What is your day-to-day approach to locating the best potential collaborations to penetrate new fan/consumer markets?
At Funko, it's important for us to keep our finger on the pulse of pop culture. We are constantly discussing new ideas and collaborations, but it always comes down to two main aspects: if it is a fit for the Funko brand and will our fans truly be excited about this product/program.
The Newcomer
Definition:A newcomer to the business of brand licensing who is at the beginning of their licensing career but already making waves in the industry.
Winner: Bri Kessler, Brand Central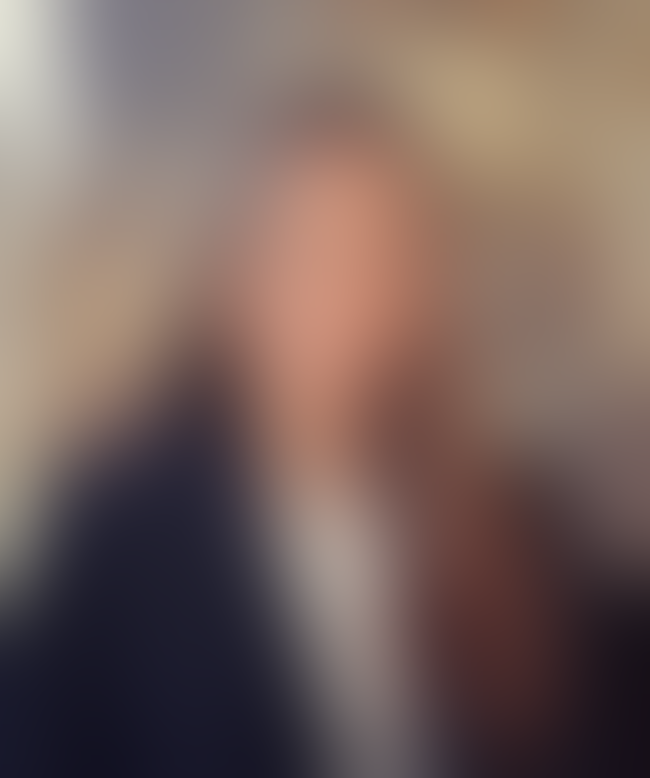 A senior licensing manager at Brand Central, working across both food and merchandise partnerships, Kessler started her career at Kraft Heinz after graduating cum laude from Northwestern University. Since then, Brand Central has given Kessler the tools and opportunities with which to build upon her previous in-house experience and she now manages more than 30 partnerships with 10 product launches (and growing) in her portfolio.
License Global: What attracted you to the licensing and brand extension world, and what advice would you give to other newcomers potentially scouting out the industry for a new career path?
Bri Kessler: I was immediately drawn to the industry's fast pace, creative thinking and strong relationships. No other industry can offer being able to work on an innovative new food launch one second and then in the next, review designs for a merch capsule collection at a major retailer. The breadth of experience that I've already been fortunate enough to have been exposed to is entirely unique to this profession. Moreover, licensing is a friendly, close-knit, supportive culture that fosters success. In meetings or at industry gatherings, I am surrounded by familiar faces that always greet each other with a smile. License Global and the broader licensing industry do a wonderful job welcoming, promoting and mentoring young new professionals. I would encourage other newcomers to reach out to network with industry professionals, attend conferences and to be proactive in asking questions or seeking guidance.
The Expert
Definition: An individual who has contributed to the business of brand licensing deeply over the course of their storied career.
Winner: Stu Seltzer,Seltzer Licensing Group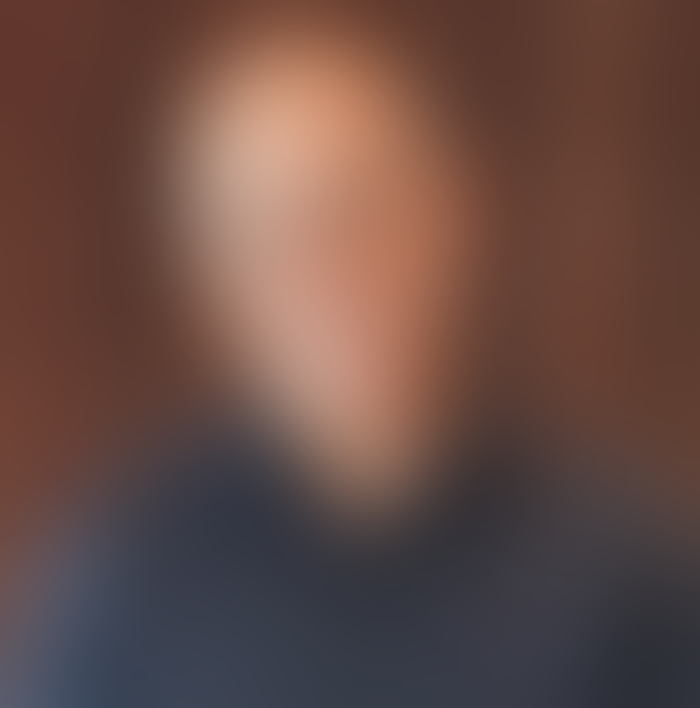 As chief executive officer and founder of Seltzer Licensing Group, Seltzer oversees all business development ventures as well as maintains productive and meaningful relationships with a client list of household-name brands. A specialist in brand licensing, partnership marketing and strategic alliances, Seltzer is an adjunct professor at New York University, where he teaches a course on brand licensing. He has also served on the board of Licensing International.
License Global: What do you say to those in your network who nominated you for "The Expert," and how does it feel to receive the accolade?
Stu Seltzer: Thank you for the honor. I am humbled by your nomination. Maybe now I'll be able to explain what I do to my parents.
What are some of the key achievements across your career that encapsulate your time in the industry?
My licensing experience includes working for Yves Saint Laurent and DC Comics division of Warner Bros., as well as working on hundreds of licensing deals at Seltzer Licensing Group. I've been teaching a class at New York University for the past 19 years on brand licensing to undergrads.
What are some of the most valuable insights or pieces of advice you've gained along the way?
Relationships are still very important in our industry and the key is to focus on building these long-term(personal and business) partnerships.
The Brand Builder
Definition: The person behind the licensed consumer product that has garnered huge reach, revenue growth and/or ongoing opportunities for the brand/intellectual property
Winner: Danielle Marder, Jazwares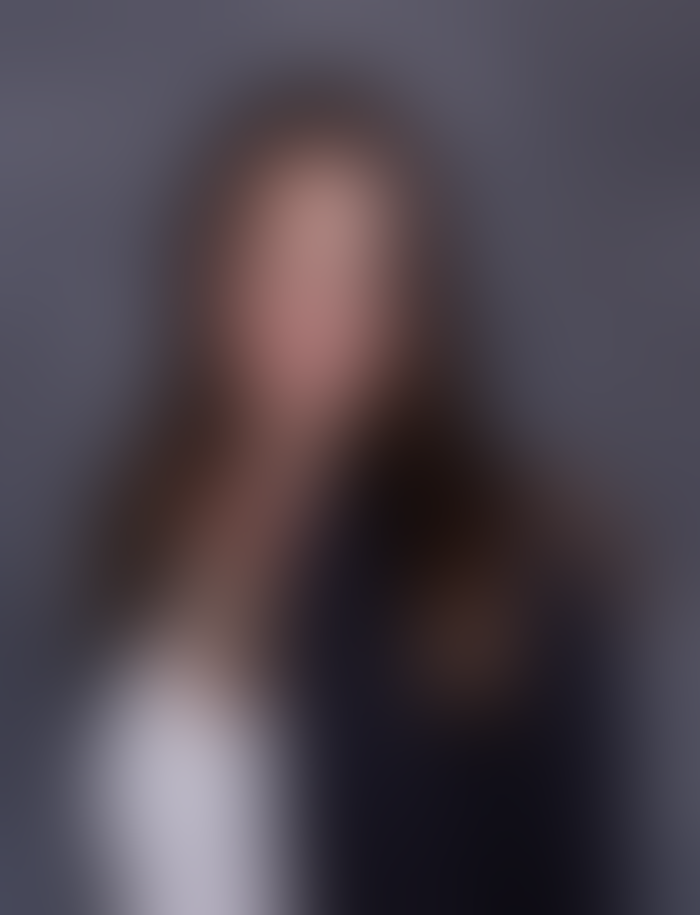 Building brands through a passion for play, an eye for trends and a team-driven approach, Marder has been a part of the team that spearheaded the creation of a billion-dollar global Squishmallows consumer products franchise, which debuted May 2022 at Licensing Expo in Las Vegas. Celebrating seven years in the toy industry and currently serving as vice president of Squishmallows consumer products, Marder began building brands with Curtis "50 Cent" Jackson's high-end consumer electronics at SMS Audio, which took her to project lead on some of the world's hottest licenses like "Fortnite" and helped bring home five licensing awards in 2019, along with further accolades from License Global, Women in Toys and Jazwares itself.
License Global: How does your work with Squishmallows epitomize "The Brand Builder" accolade?
Danielle Marder: My work solely hasn't brought the global success of the Squishmallows franchise, but it's the dedicated, passionate work of the Squishmallows powerhouse brand team that has built an award-winning multigenerational global brand that has something for everyone. With that said, I am so honored to represent the team on this nomination for "The Brand Builder." It is through teamwork, collaboration and pushing the boundaries every day that we were able to launch Squishmallows consumer products in less than a year. At Jazwares we never underestimate the power of a crazy idea and the team's ability to make it happen through hard work, humility and passion.
The Influencer
Definition: Someone who has gone out of their way to better the industry through open-source thinking, editorial contribution, public speaking and mentoring. The Influencer's voice carries.
Winner: Gary Pope, Kids Industries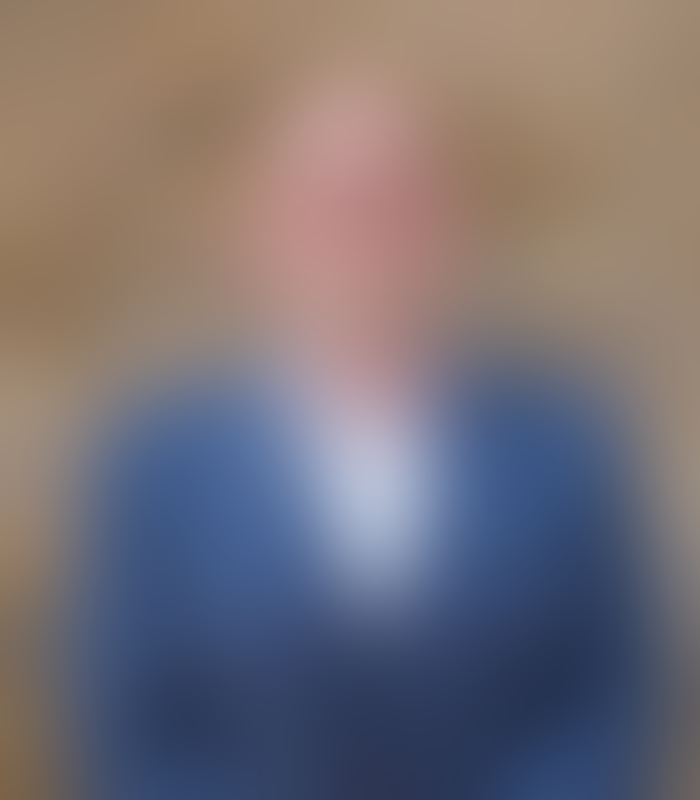 One of the most respected voices across the brand licensing, toy and kids' markets, Gary Pope is co-founder and chief executive officer of Kids Industries, a full-service creative studio working with some of the biggest brands in the licensing, toy and entertainment business.
License Global: Why is the role of an influencer, in this case someone who shares knowledge and inspires the community around them, so important to the brand and licensing community?
Gary Pope: I guess it's to effect change. In our case, as a knowledge-led business, we see insight as the underpinning of everything we do. And as an ex-schoolteacher, it is in my DNA to share this knowledge with our community to improve the quality of everyone's work. Our industry makes moments that live as memories forever in the minds of children and their families. Knowledge makes better products. It is that simple.
Why is it important to not only give open-source knowledge, but to have values, fight for something or lead through expertise?
That's a big one. Knowledge is power. When used correctly it is truth, and there is nowhere we need to be more truthful than with our children.
The License Global Influential of 2022
Definition: An individual chosen for excellence in all categories or of one specific, earth-shattering example of how an individual can create a sea of change.
Winner: Allison Ames, Beanstalk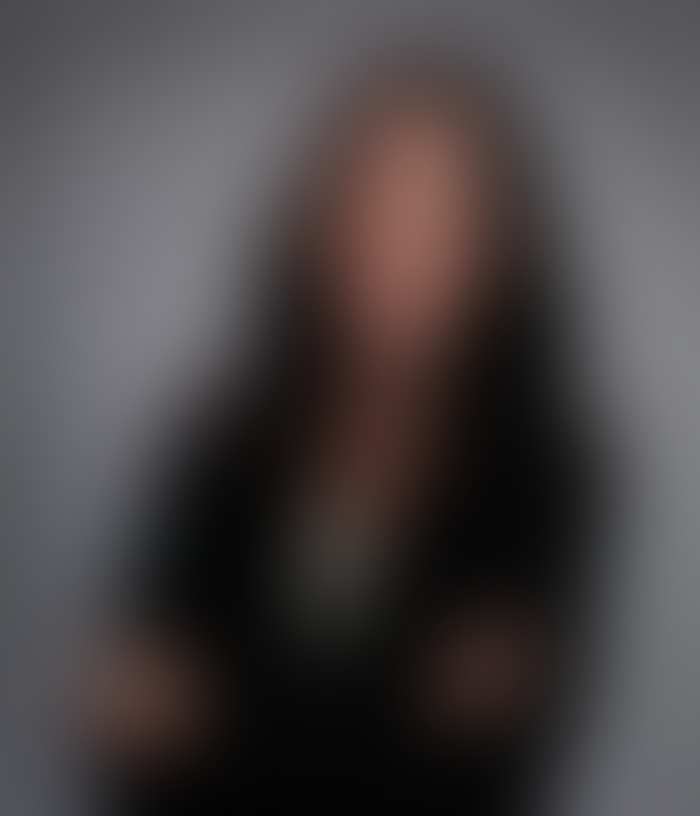 Since joining Beanstalk in 1997, Allison Ames has been preaching the virtues of licensing as a disruptive, authentic way to add value to a brand's messaging while also generating meaningful revenue. She has raised awareness of the power of licensing not only throughout parent company, Omnicom's, network of agencies but in the larger business community and has become a force and thought leader in changing the dynamics of marketing.
License Global: What attracted you to the licensing and brand extension world, and what advice would you give to newcomers potentially scouting out the industry for a new career path?
Allison Ames: Being able to develop a brand and product-extension strategy and watch it come to life from virtually a clean sheet of paper to products at retail is one of the most rewarding experiences. Knowing that I was instrumental in bringing a business to life that satisfies our client's marketing objectives and consumers' needs in their day-to-day lives has always been one of the coolest things about our world of licensing.
What impact are you hoping to make on the industry across your career in licensing?
There are two parts to this answer. First, I do hope that over the course of my career, I have contributed to the professionalism and evolution of licensing. It has dramatically changed since I started at Beanstalk and I am proud of the role I have played in its change. Licensing now has a true seat at the marketing table. Second, I have espoused this small bit of advice countless times to everyone at Beanstalk that I have tried to practice over the course of my career. And that is, we are ALL leaders and influence does not require a title or a position. If you think that way each and every day, our choices and behaviors matter even more. The influence that I hope I have made on the industry and those who know me is to convey the importance of defining your career by the impact you want to have over the title you want to hold. Don't compare yourself to others, love what you do, put challenges in the right perspective, find meaning in what you do and your personal success will follow. Of course, it's not always easy, but embrace that mantra as much as possible.
Subscribe and receive the latest news from the industry Article
Join 62,000+ members. Yes, it's completely free.
You May Also Like
---