Ten Minutes with... Katherine Brannock of Someday Mouse
Ten Minutes with... Katherine Brannock of Someday Mouse
Brannock's Someday Mouse will exhibit at this year's Licensing Expo.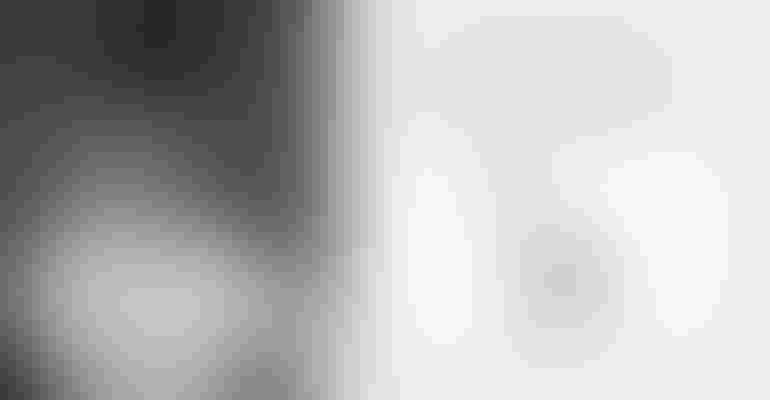 Someday Mouse was born from the necessity to heal from trauma. After surviving a five-car pile-up accident, Someday Mouse creator Katherine Brannock says the most valuable things in life became glaringly obvious, and she wanted to honor the second chance she had been given by distilling her experience into a story aimed at reminding people of the importance and preciousness of each day.
When she finished writing her first book The Adventures of Someday Mouse, it was clear that the story and its message belonged not just to her but to the rest of humanity. If Someday's promise had the potential to paint a smile on someone's face or motivate someone to change their life in a positive way, then her goal was to make sure Someday Mouse reached as many people as humanly possible.
License Global caught up with her to learn more about her plans for the property and her views on the licensing industry as a whole.
LG

:

What do you look for in a licensing partner?

Brannock: Longevity is one of the first and most important factors I consider in any licensing partnership with Someday Mouse, my intellectual property. Reaching goals within short periods of time (between one and five years) is critical, but I choose to work with companies or individuals who have the capacity to project and implement a plan at least two decades into the future, preferably longer.

Understanding is the second most important factor I look for in a licensing partnership. If a licensor truly understands and supports the meaning behind Someday Mouse's message, then our collaborative efforts will render in the most impactful manner. Which leads me to the final, most indispensable factor when choosing a licensor.

Ethical responsibility is the third most important factor I seek in a licensing partnership. The scope of Someday Mouse's overarching literary theme invites people to cultivate their greatest potential in every moment as well as inspire others to enact the same behavior. Therefore, I feel compelled to uphold that moral standard within myself, in addition to anyone within my direct sphere of influence.
LG

:

What are some methods you use to identify potential partners?

Brannock: Communication is essential when identifying the best companies or individuals for a licensing partnership with Someday Mouse. Virtual and digital technologies have revolutionized our ability to contact anyone, anywhere, at any time. However, nothing surpasses the lasting impression of a communicative exchange made person to person.

Exhibiting at Licensing Expo has afforded me the benefit of physically conversing with licensors from all over the world; and it is my impression that, regardless of cultural differences or language barriers, initial obstacles disintegrate in the face of open communication, which allows for the conception of a mutually beneficial licensing partnership.
LG

:

What role have trade shows played in your strategy for licensees?

Brannock: Someday Mouse debuted at the San Diego Comic Convention International in 2015. Every year, I anticipate a handful of leads that may potentially blossom into licensing partnerships; however, my first year exhibiting at Licensing Expo generated more serious leads in three days than the culmination of my public exhibitions in the past.

Prior to Licensing Expo, public appearances were vital to the development of my intellectual property, be they in the form of speaking engagements, gallery shows, pop-up markets or themed conventions, large and small. These presentations served as a means to refine the overall identity and message of Someday Mouse, as well as ascertain suggestions from my audience who eagerly anticipated Someday's next adventure.

As a result of consistently maintaining contact with my audience, I have had the honor of hearing how Someday Mouse has uniquely touched people's lives. These heartfelt exchanges have not only brought me to tears, but they additionally strengthen my ambition to spread Someday Mouse's message across the globe. With this information in hand, I can approach Licensing Expo with clear goals regarding my needs as a licensee.
LG

:

How do you see the licensing industry changing in the next five years?

Brannock: One potential development in the licensing industry could come from an increased number of visual artists seeking business partnerships in the form of manufacturing, merchandising, distribution and representation. A byproduct of image-centric social media platforms such as Instagram, Pinterest, Tumblr, etc. is the explosion of visual artists producing a seemingly unlimited well of content.

A discerning licensor could capitalize on this opportunity by implementing a business specifically geared towards managing a select collection of visual artists and their intellectual property, in the same way a music label manages musicians. Many emerging visual artists would benefit from a company that has the ability to garner massive amounts of exposure for their artwork as well as their eccentric personas.

After media attention is captivated, the public demand for product from these visual artists would ensue. Therefore, by fostering the latent talent of exhibitionist visual artists, a licensor would not only contribute to the definition of contemporary culture, but they could additionally take advantage of the merchandising potential generated by a new breed of idol.
LG

:

Why do you think Someday Mouse is the next big name in licensing?

Brannock: Fundamentally, Someday Mouse was intended to remind humanity of the fact that we hold the power to create a fulfilling life. Each page of Someday's adventure book series inspires us to take small steps toward eventually manifesting our greatest and most precious dreams. Someday Mouse belongs in the hands of every individual, and the story (along with its message) can easily translate into sequential literature, serial animation, film, product merchandising and much more.

On a practical level, Someday Mouse's appeal reaches an incredibly broad spectrum. Its minimalist aesthetic coupled with rhythmically lyrical storytelling appeals to a youthful audience's affinity for lighthearted whimsy and instant comprehension. Upon closer inspection, a more mature audience is invited to ruminate upon the philosophical implications of how Someday's seemingly innocuous actions build the foundation of a grander adventure.

However, beyond Someday Mouse's surface appeal, the story and its message encourage humanity to live by a high moral standard, while maintaining both apolitical and areligious positions. This neutral orientation affords Someday Mouse the opportunity for distribution among a myriad of global cultures outside of the United States.
Subscribe and receive the latest news from the industry Article
Join 62,000+ members. Yes, it's completely free.
You May Also Like
---